Irrespective of what your preferences may be with regards to food, Uttar Pradesh has something to tantalize your palate. Everything from chat, samosas, ras malai and kebabs are part of the cuisine. Food is cooked in an earthen vessel called 
handi,
 the food is cooked in the handi under a crackling fire for as long as three days. Although this may be a long-drawn-out way of cooking, the food is remarkably delicious and well worth the wait.
The
bawarchis
(royal chefs) of the
Nawabs
of Lucknow, had pioneered the cooking style known popularly as '
Dum Pukht
'. The food is cooked for many hours under a low-flame to pack in all the rich earthy flavours and aromatic spices. This method of cooking is unique to Lucknow.
Like the handi in Dum Pukht, Uttar Pradesh, which also happens to be India's most populous state, is the melting pot of varied cultures. Uttar Pradesh Food is diverse as its geography. The enormity and sheer diversity prevalent across the length and breadth of its vast territory can be seen from the fact that the state has been divided into two distinctive food zones.
Awadhi Cuisines
Being the former seat of
Nawabshahi rulers
during the Mughal dynasty, the cuisine of this area bears the distinctive impression of having originated from the royal court of the Nawabs. The city of Lucknow has been christened as 'Nawabon Ka Sheher'.The word stands for a large ceremonial table laden with delectable mouth-watering fantasies of all kinds, and exclusivity from Lucknow. Uttar Pradesh food is largely defined by this culture of Awadhi food finesse, and the opulent 'Dastarkhwan'!
Lucknow
The cuisine of Lucknow is fit for kings, or Nawabs in this case. Epicurean delights which are packed with flavour and spices to tantalize your taste buds is what Lucknowi cuisine has to offer. Many people flock to the restaurants to sink their teeth into the delicious kebabs and Kulchas of Lucknow.

1. Tunday Kebab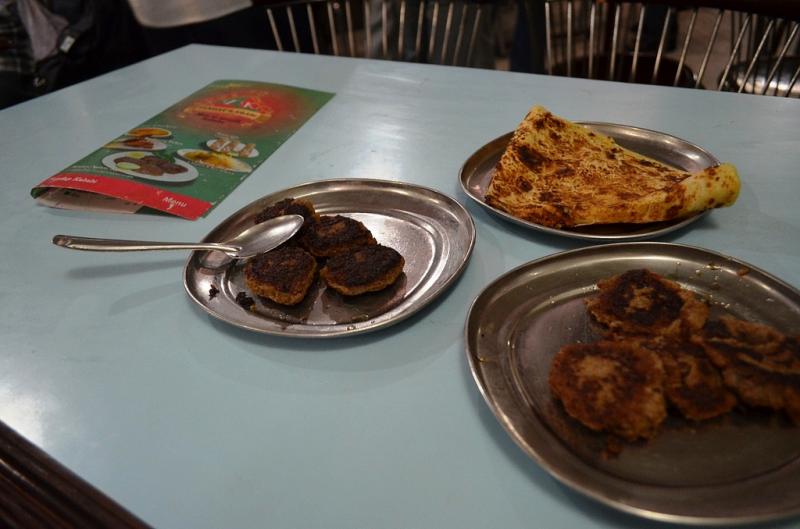 The tender 
Tunday kebabs
of Lucknow are famous for their savoury and melt in your mouth flavour. These Kebabs are made from lamb or buffalo meat with more
than a 100 spices are added to give it it's a unique flavour. The origins of the Tunday Kebab date back to the 17th century. The Nawab at the time had lost many of his teeth due to his old age and was craving for his favourite Kebabs which he could not chew. Therefore, the Nawab came up with a plan to hold a cooking contest. The challenge was, that the participants had to cook a kebab that would melt in the Nawab's mouth and still taste amazing. Many cooks from all over India tried, but to no avail. That was until chef Hajid Murad Ali made the perfect kebab that pleased the Nawab with its impeccable taste.
2. Galawati Kebab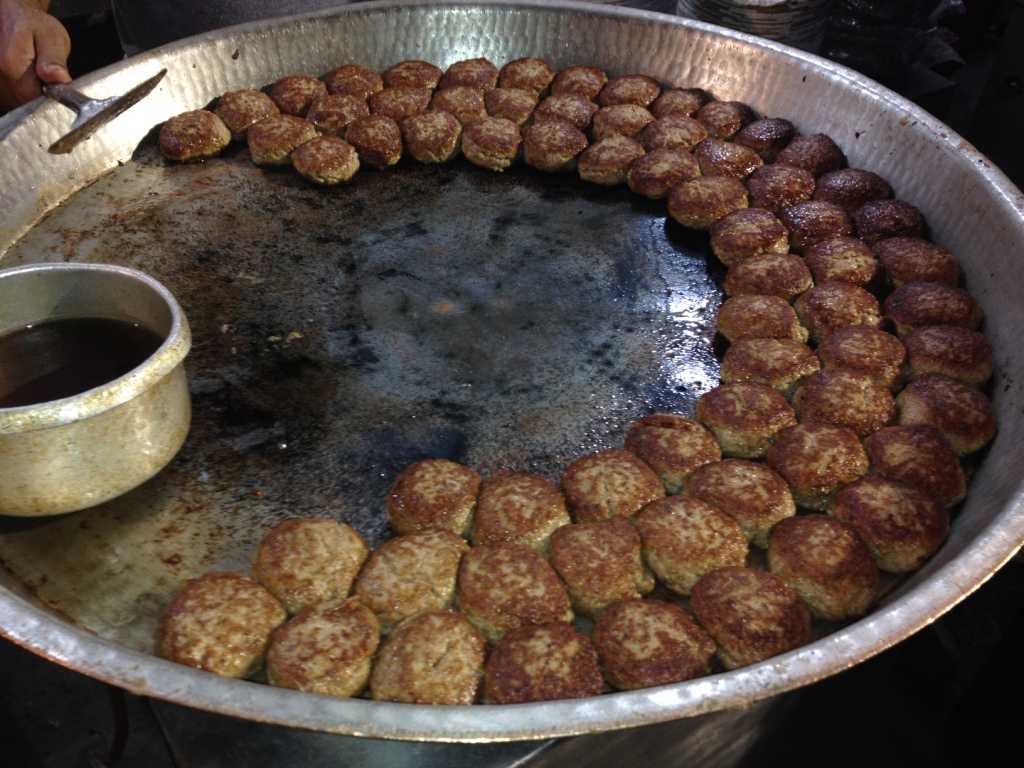 These kebabs are a cornerstone to Awadhi cuisine and a right of passage for any foodie who is looking to sink their teeth into something delicious. This dish is a delectable minced meat kebab that is mixed with a variety of spices. The kebabs dissolve as soon as you place them inside your mouth and leave you craving more. The nawabs were known for feasting on Galawati or Galouti Kebabs which was a royal delicacy at the time.
3. Kulcha-Nihari 
It is a soft and fluffy paratha that is served alongside a rich meat gravy, normally mutton or chicken. Rahim's in Lucknow has been serving patrons for over 120 years and is still going strong. Kulcha-Nihari is proper Lucknowi comfort food for locals and anyone looking for their new favourite dish.
4. Lucknowi Biryani
A
nation-wide favourite, Lucknawi Biryani
is prepared with cashew nut paste, saffron, curd, mace powder and star anise. Awadhi cuisine is incomplete without this star dish where the meat(mutton or chicken) is cooked on a slow fire. Biryani served at Baba's in Swaroop Nagar is an all-time favourite of the locals
5. Tehri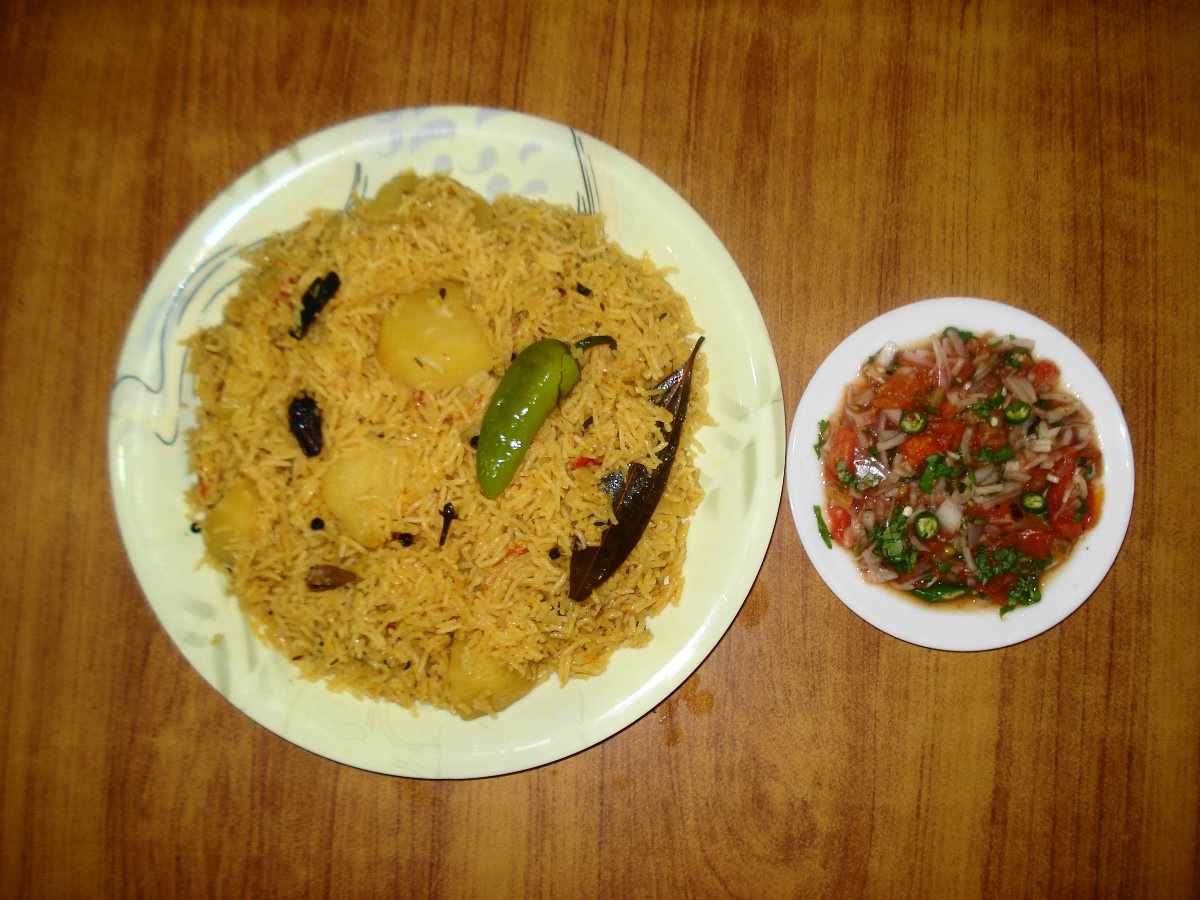 It is a very rustic dish which consists of yellow rice, cauliflower, carrots, peas and potatoes. Tehri is the cornerstone to Awadhi cuisine and is best described as the lovechild of veg biryani and pulao. Curds or raita is the perfect accompaniment to cut the heat of the Tehri.
6. Nargisi Kofta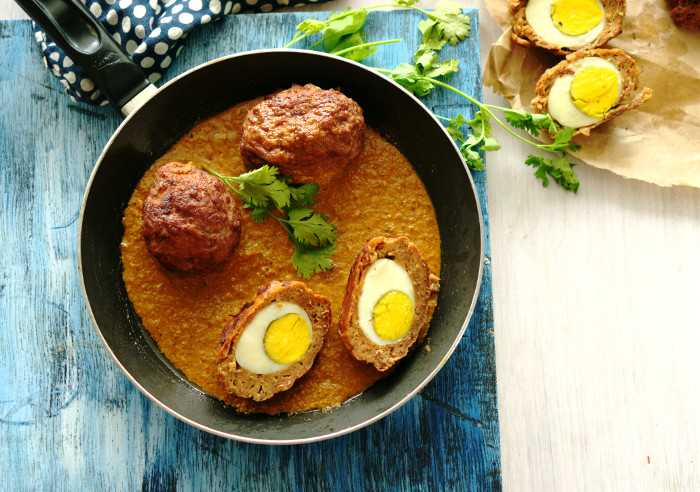 The Nargisi Kofta is a mutton ball gravy where the egg is stuffed with mutton keema and then deep dried. Tomato puree, dry fruit paste and caramelized onions are added to the gravy which gives it a unique flavour.  It is traditionally prepared during the time of Ramzan and Iftar as a speciality dish. This dish is packed with flavour and is a must-try if you've never had it before.

7. Sheermal
Sheermal is a sweet flaky naan which is slathered with generous amounts of butter and honey. Certainly one of Lucknow's most decadent desserts and maybe even their tastiest. This dish originally originated in Iran, and the Persians brought this dish to India when they invaded the country.
8. Kulfi Falooda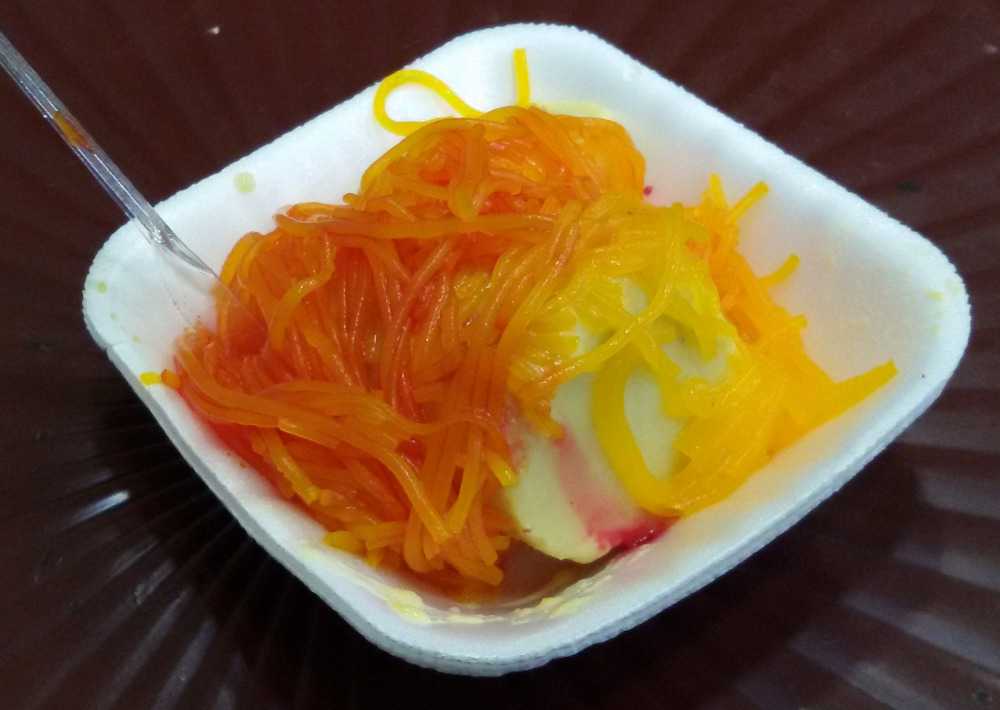 A common summertime sweet that brings back fond memories of our childhood. Kulfi Faloodas are prepared by adding vermicelli noodles, passion fruit seeds, rose syrup and dry fruits to ice cream or kulfi. Prakash ki Kulfi in the bustling Aminabad area, the Chandni Chowk of Lucknow, is the best place to get kulfi faloodas.
9. Makhan Malai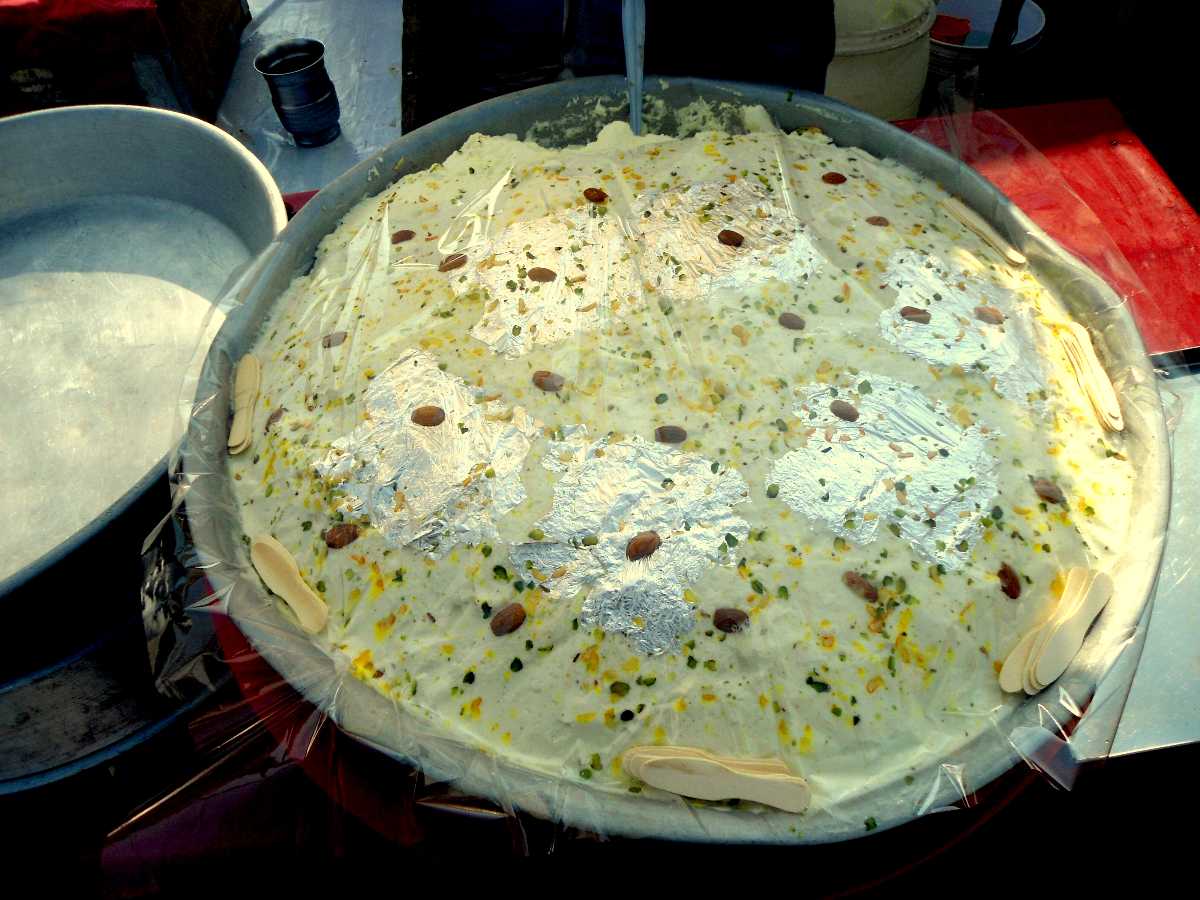 It is a cool confection which is essentially a light set cream that is topped off with crushed pistachios and saffron. It is a very traditional Awadhi dessert which is best enjoyed during the winters.
Read more about the
Food of Lucknow
Kanpur 
Kanpur is a city that is famous for its street food and savoury delicacies. The streets of Kanpur is filled with multiple joints selling kebabs, paneer pasanda and other local delicacies.
10. Kakori Kebab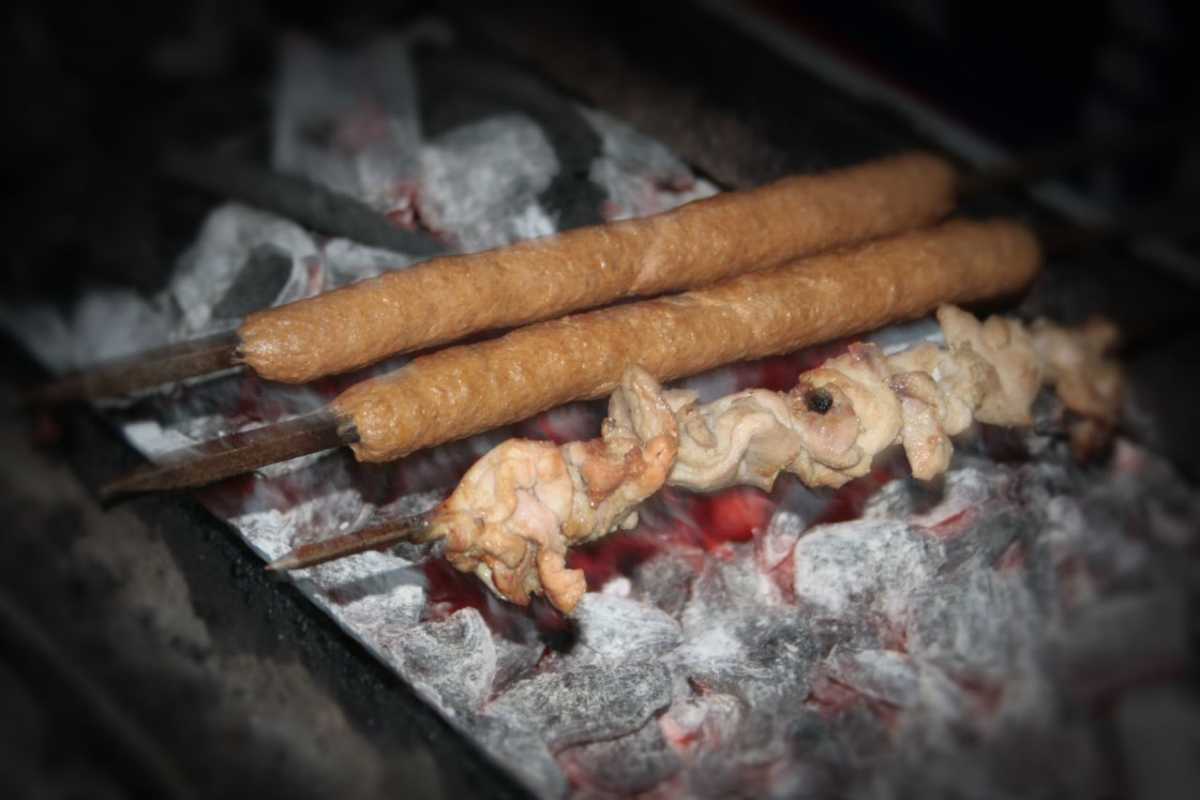 Kakori is a type of mutton kebab that is grilled to perfection until it melts in your mouth. Black pepper, cardamom seeds, bhuna channa and raw papaya is mixed into the kebab. The kebabs are marinated with ghee, drizzled with some lime and then served up with a fresh chutney.
11. Boti Kebab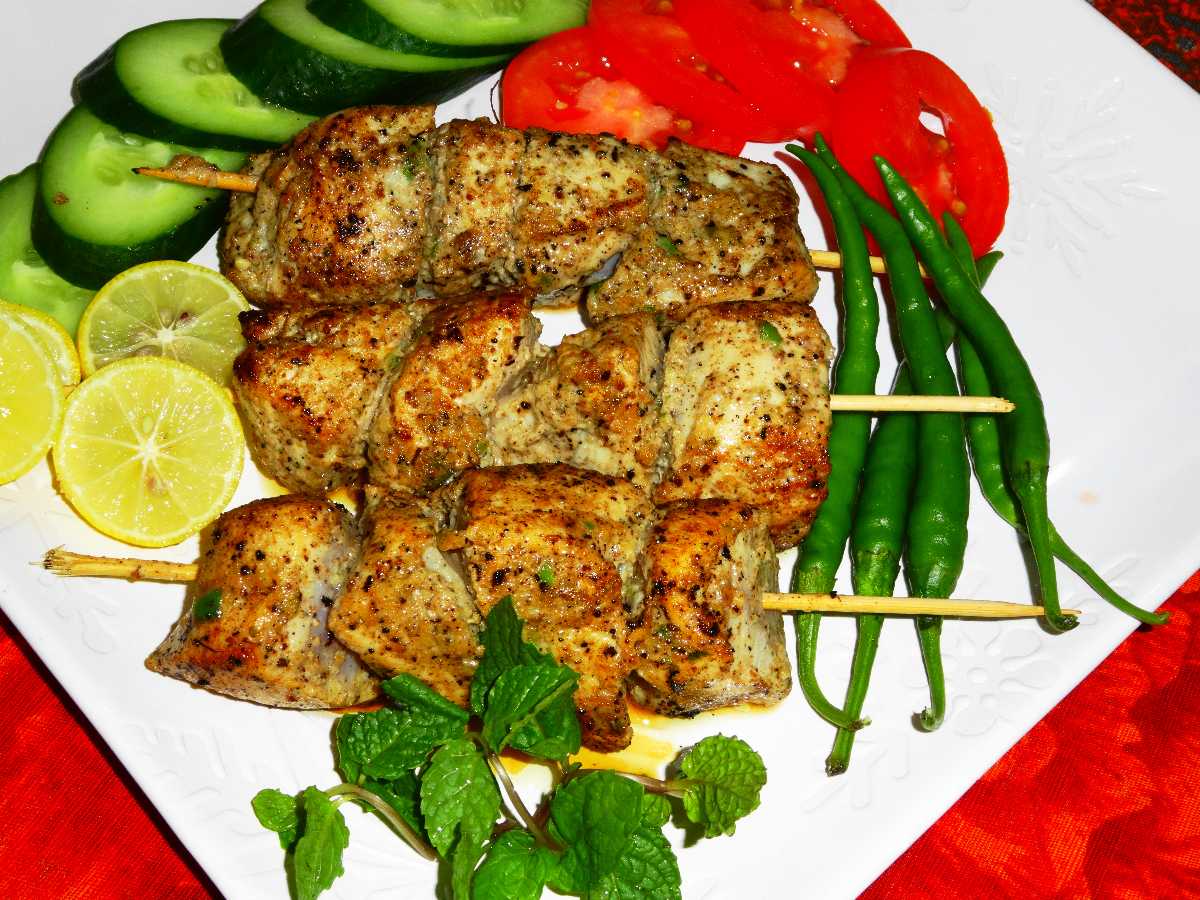 Boti Kebab is another favourite kebab dish in Kanpur. It has a more simplistic recipe compared to the rest of the kebabs, which consists of gram flour, yoghurt and mutton. However, this dish does not compromise on flavour and the kebabs almost melt in your mouth.
Rampur
12. Zamindoz Machhli 

It is a fish dish made from the sole fish. The whole fish is packed with spices like ginger garlic paste, cloves, poppy seeds, chilli powder and peppercorns. It is cooked in the traditional way i.e in a handi which is buried underground and cooked by placing a cow dung cake fire on the ground above.   
13. Paneer Pasanda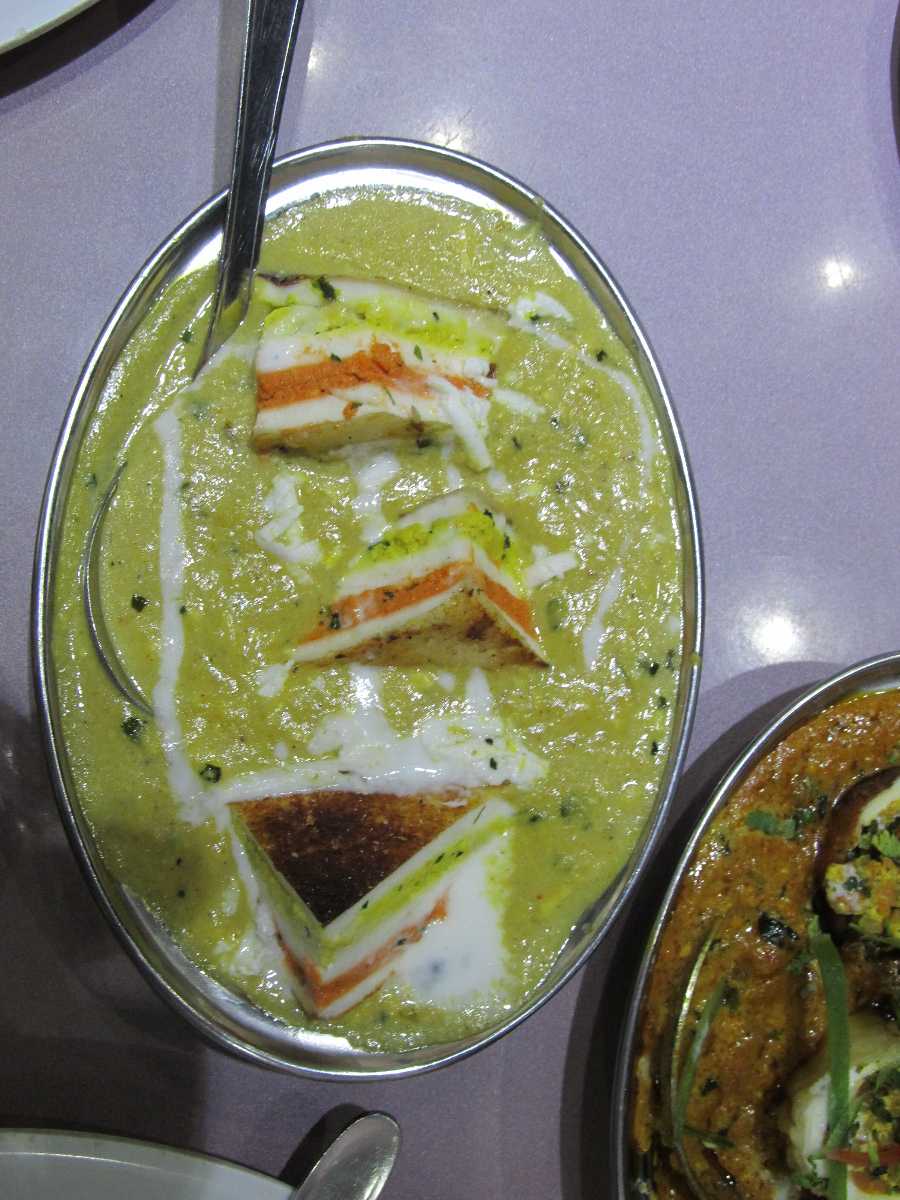 Paneer Pasanda is not of the ordinary kind which is served across the multitude of Indian restaurants, but a class in itself; is there at the service of your taste buds. So now you know where that awesome dish came from – Uttar Pradesh!
14. Shabdeg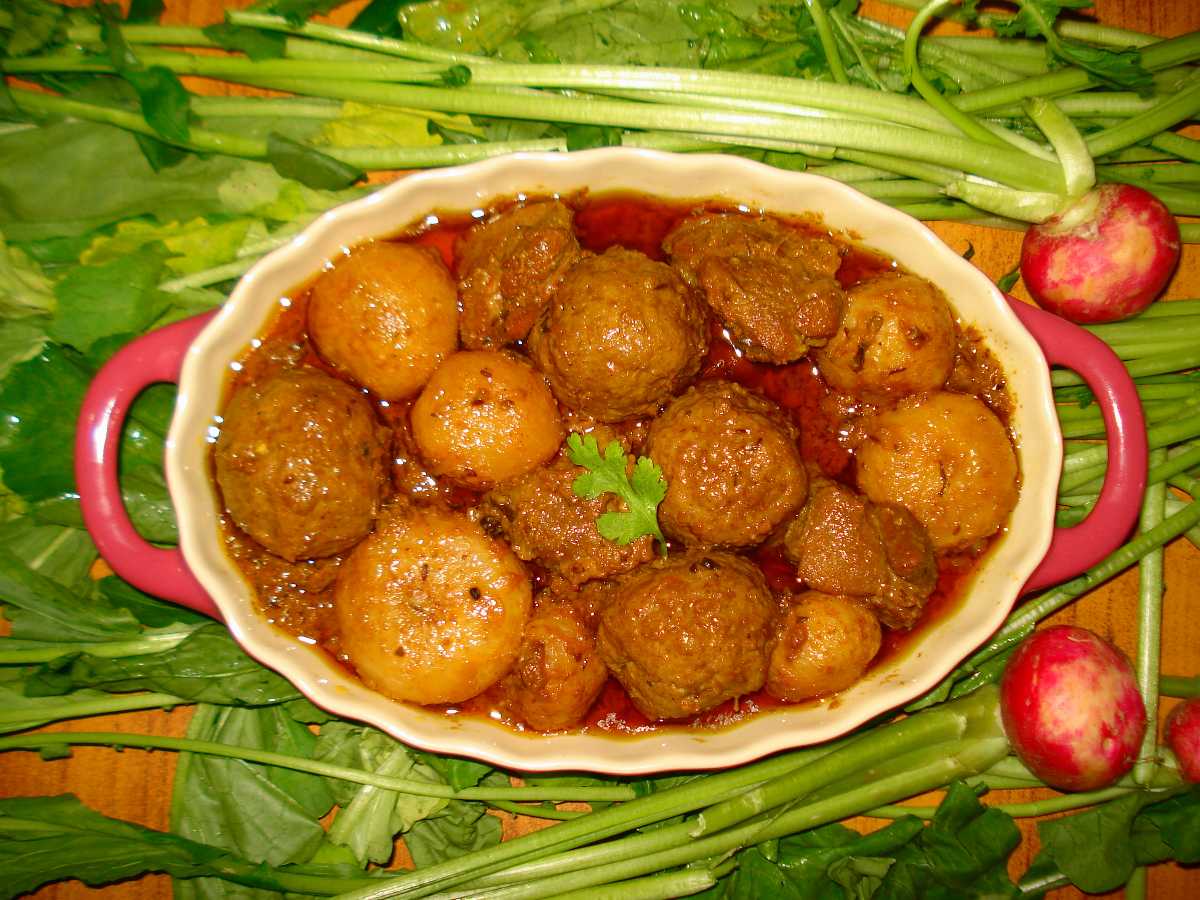 It is a lovely stew made out of chicken or mutton and is cooked in a pot with potatoes and turnips. It makes for a hearty and filling meal that will leave you hungry for more.
Eastern Uttar Pradesh
15. Puri-Sabzi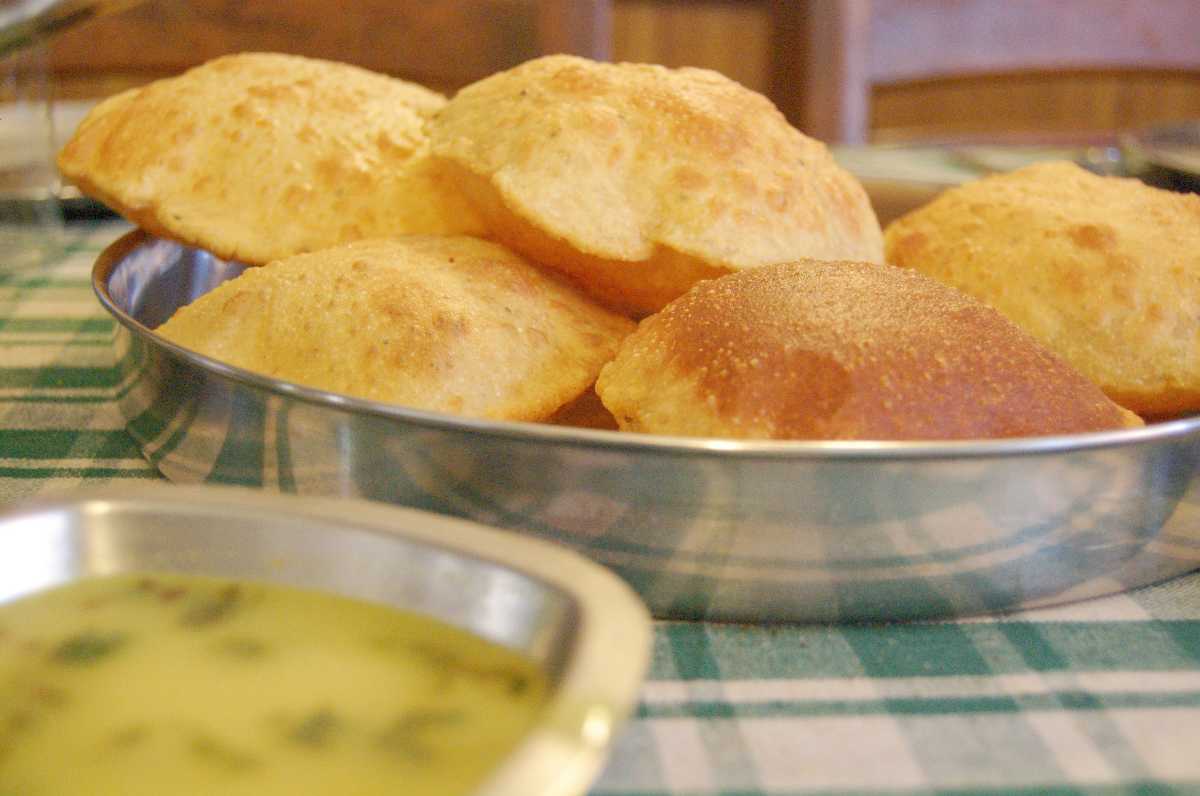 Puri-sabzi is kneaded dough fried in clarified butter and vegetable stew or potato curry. The puris soak up the rich goodness of the stew or gravy making it an irresistible combination.
16. Jalebi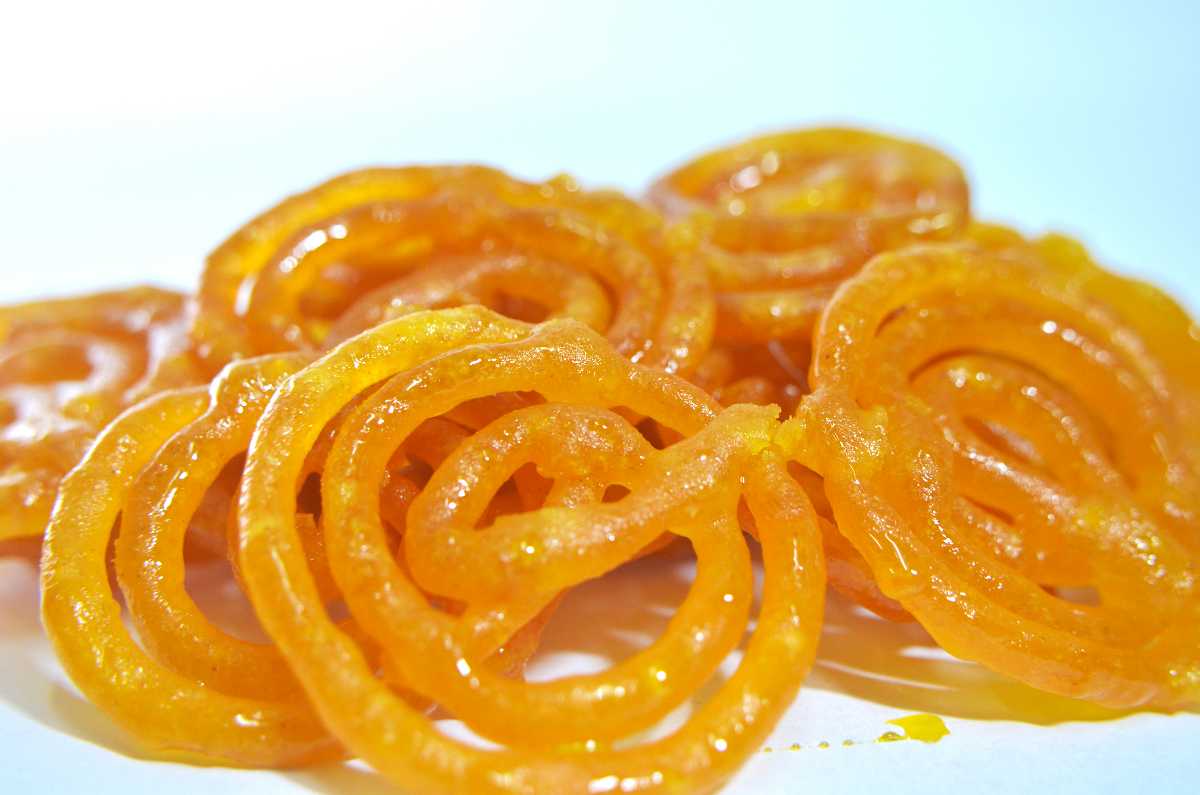 It is a crispy spiral-shaped deep-fried sweet that is made from ghee, sugar syrup and maida. The ingredients are filled into a piping bag and cast into a vessel filled with hot bubbling oil. It is best paired with a nice cool rabri.
17. Lassi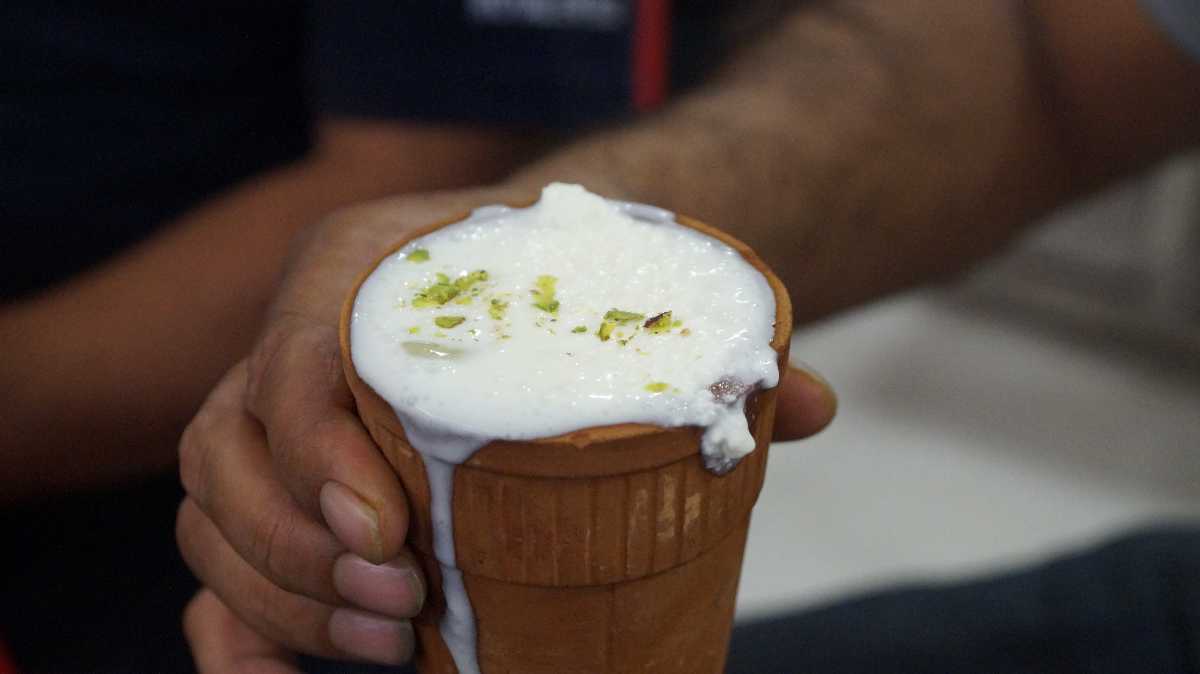 Lassi is another Varanasi favourite that is made from milk served in earthen vessels called
Kulhads
. The Blue lassi of Varanasi is famed for its delicious variants which include dry fruits, rabri and seasonal fruits.
18. Malaiyo

During the winters, it is Malaiyo
which becomes the go-to-dessert option for the people of Varanasi. It is a light, airy and frothy dessert made from churned milk that melts in your mouth the moment you eat it.
Read more about the
Street Food of Varanasi
19. Chat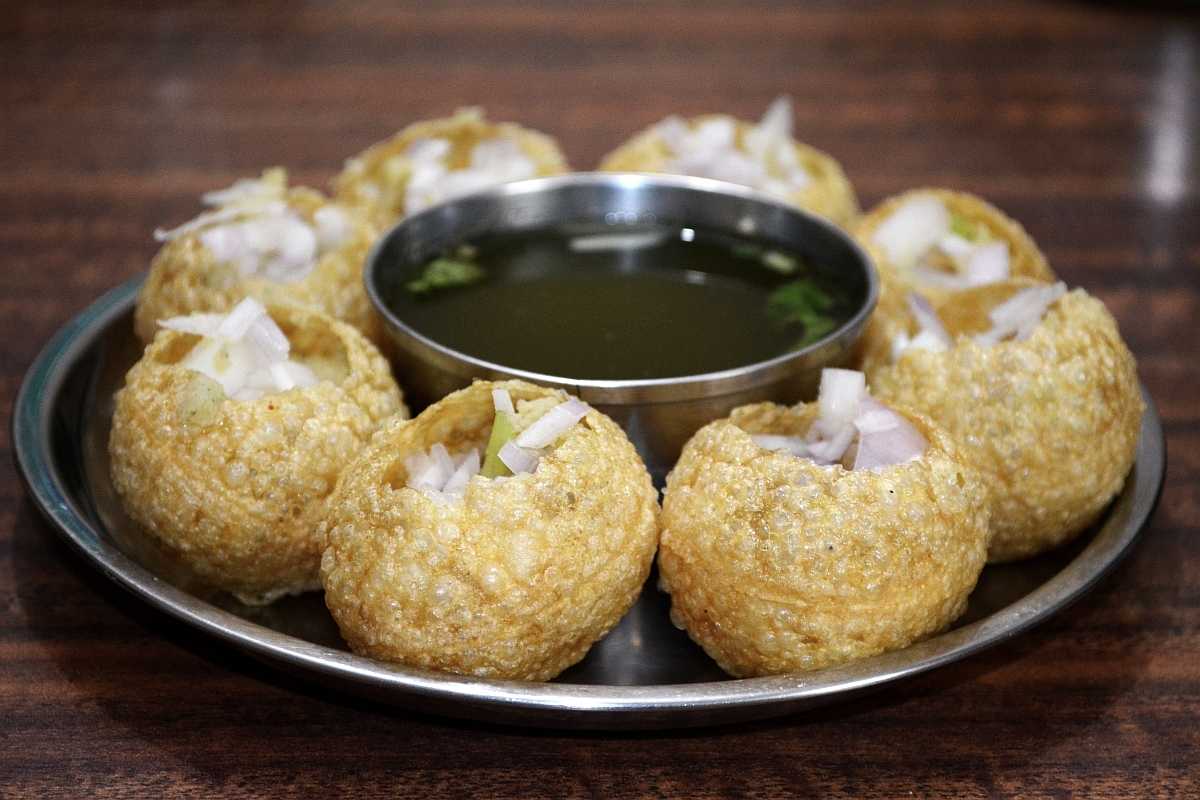 The famous
Kashi Chaat Bhandar
at Godowliya in the old city must not be missed at any possible rate, for the myriad varieties of '
golgappas'
 and '
chaat'
 that are, no doubt, the best. Chaat is a favourite part of the cuisine of Uttar Pradesh, and it is one of the most amazing kinds of chaat that you'll ever have in the country. 
Kesri
Chaat
Bhandar
in the
Nichibagh
locality, although less popular, is in no way prejudiced when it comes to serving excellent
Tomato
chaat
.
20. Banarasi Paan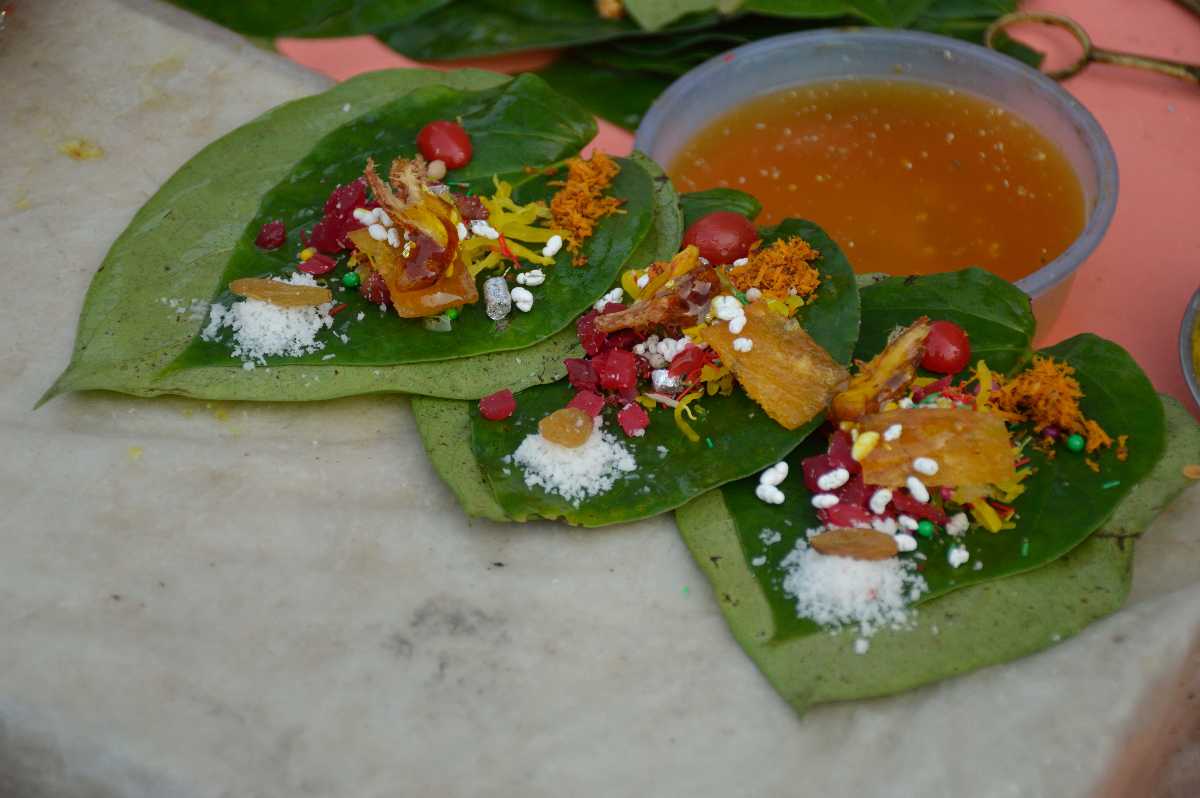 The Banarasi paan come in different flavours and colours. Traditionally, paan is simply maraschino cherries, gulkand and tutti fruiti all wrapped up in a betel nut leaf. Sometimes it is coated with silver leaf and best served cold. It is an absolute delight after a heavy meal. 
21. Bati Chokha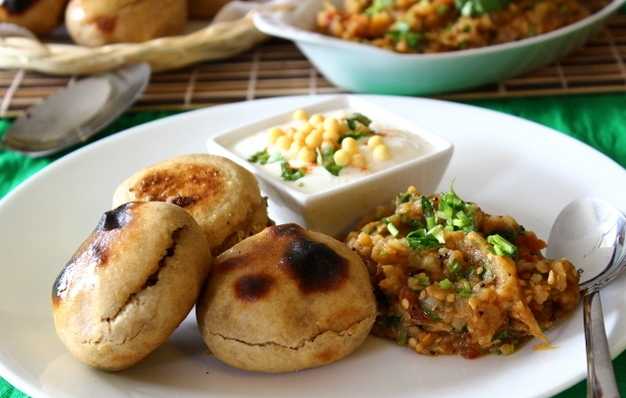 As Eastern Uttar Pradesh closely straddles the border of Bihar, a Bihari touch to the local culinary delights can never be ruled out. Take for example the delicious
Bati-Chokha
, which is a staple Uttar Pradesh food dish for a number of local folks.
Sweet Dreams Are Made of This
If you've got a sweet tooth then Uttar Pradesh's wide range of confectioneries is definitely for you. The sweet shops of Varanasi offer some irresistable  
22. Petha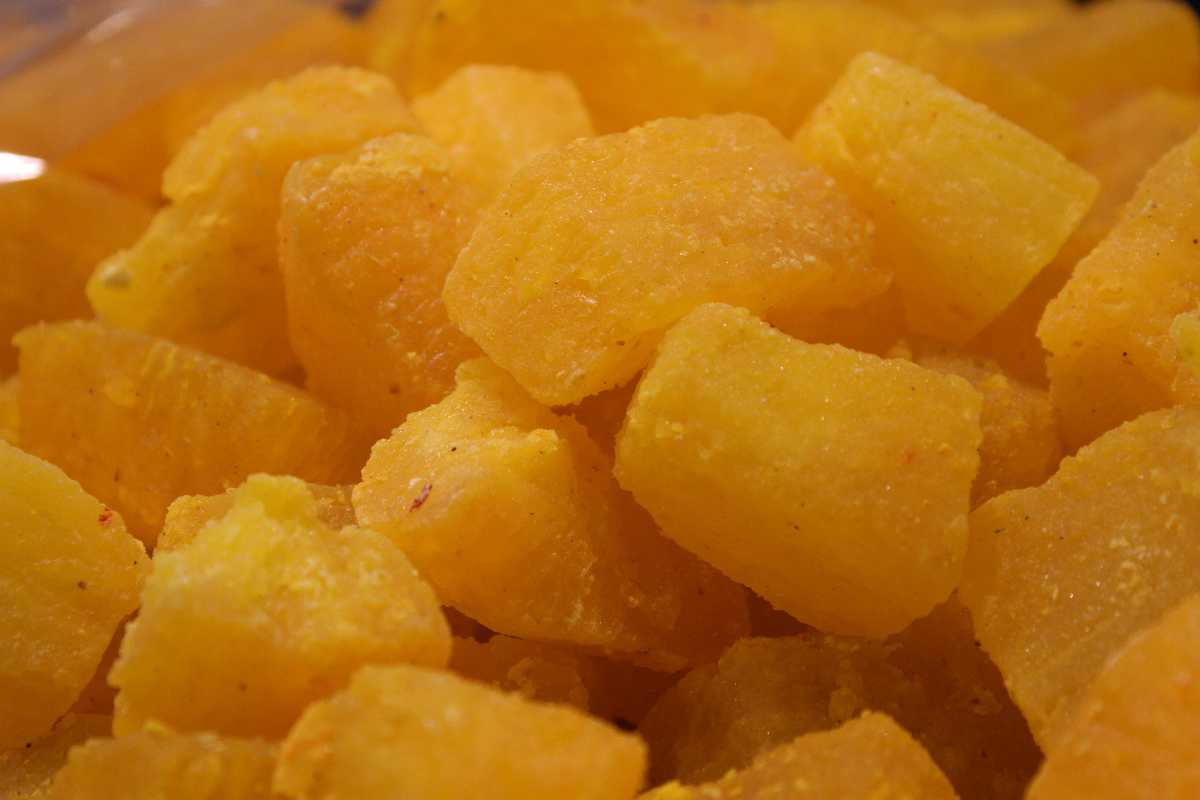 Petha is a candy made from ash gourd and comes in different variants.
23. Rasmalai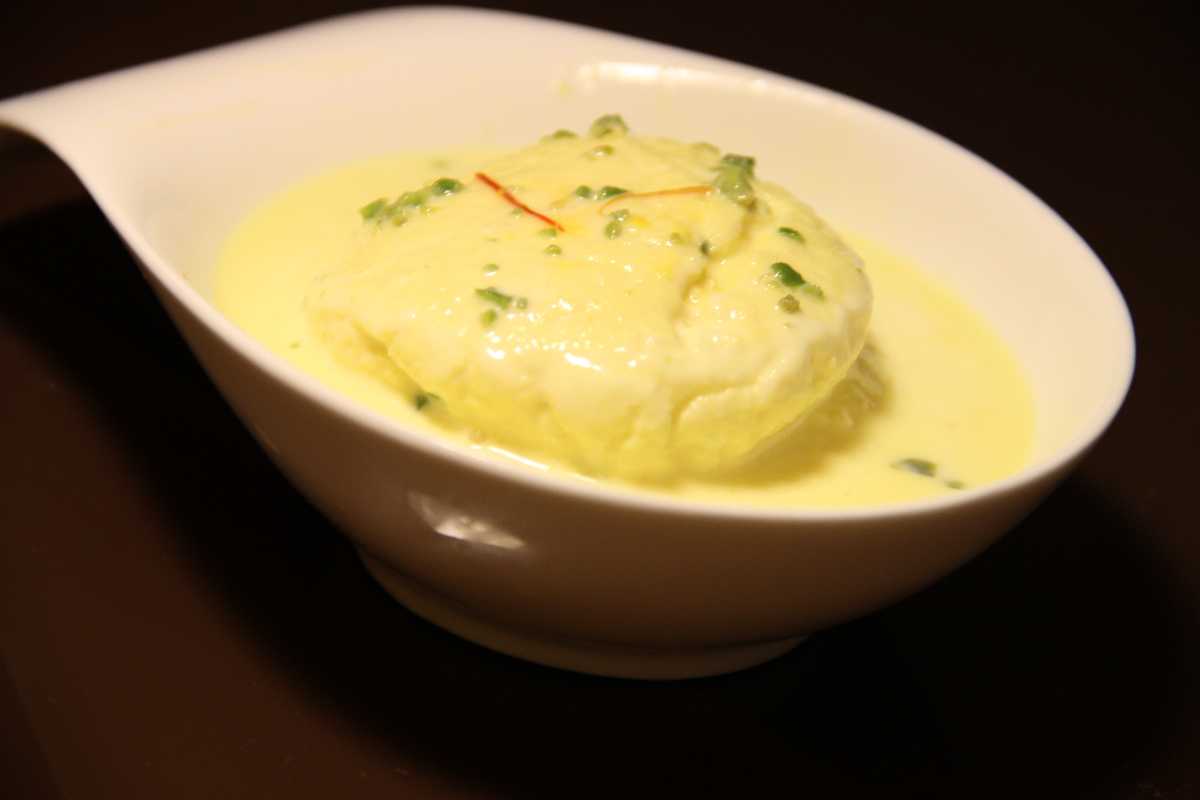 Another one of Varanasi's most famous sweets. It is a spongy milk sweet that is topped off with pistachios and nuts.
24. Khurchan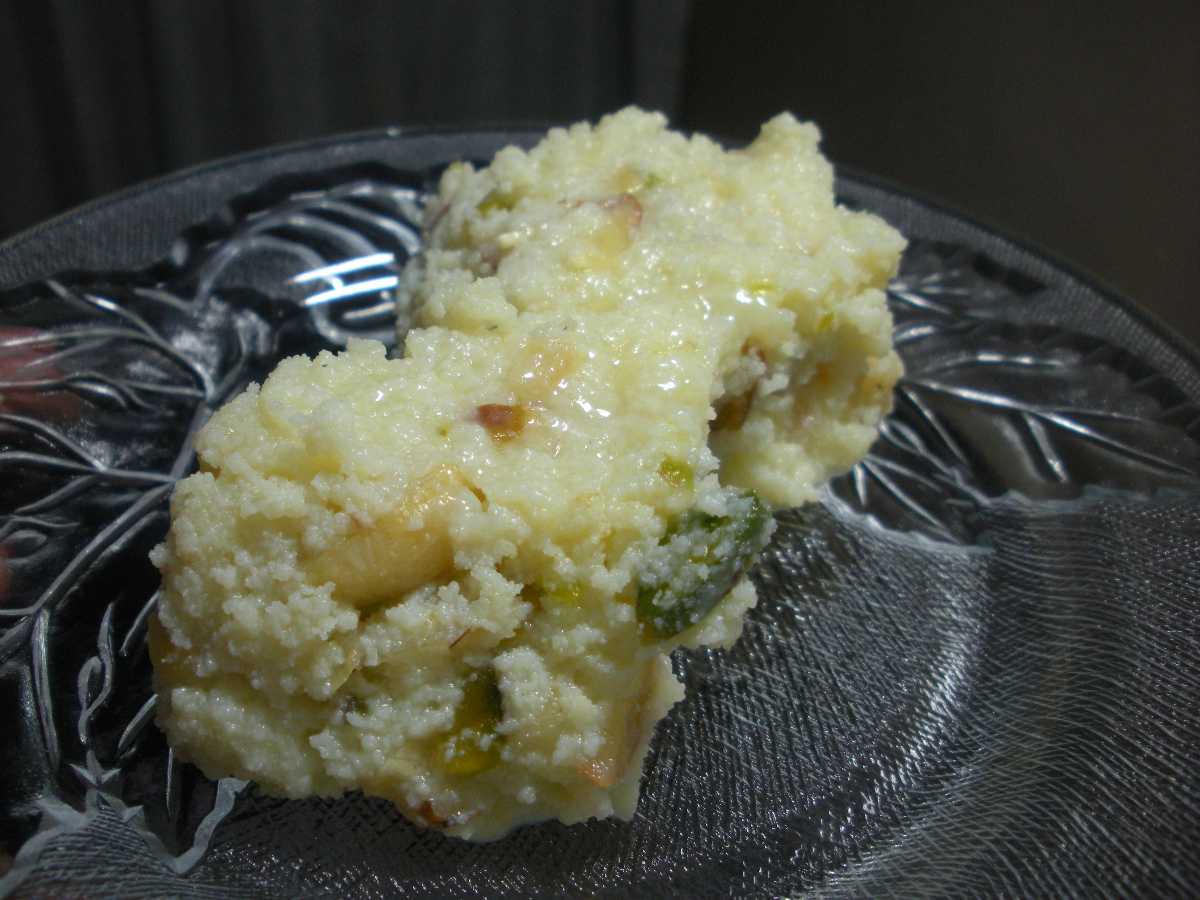 Khurchan is a milk sweet which is very similar to Rabri but with more of a pudding consistency. Milk, pistachios, almonds, cardamom powder and sugar are the ingredients that go into making khurchan.
 25. Shahi Tukda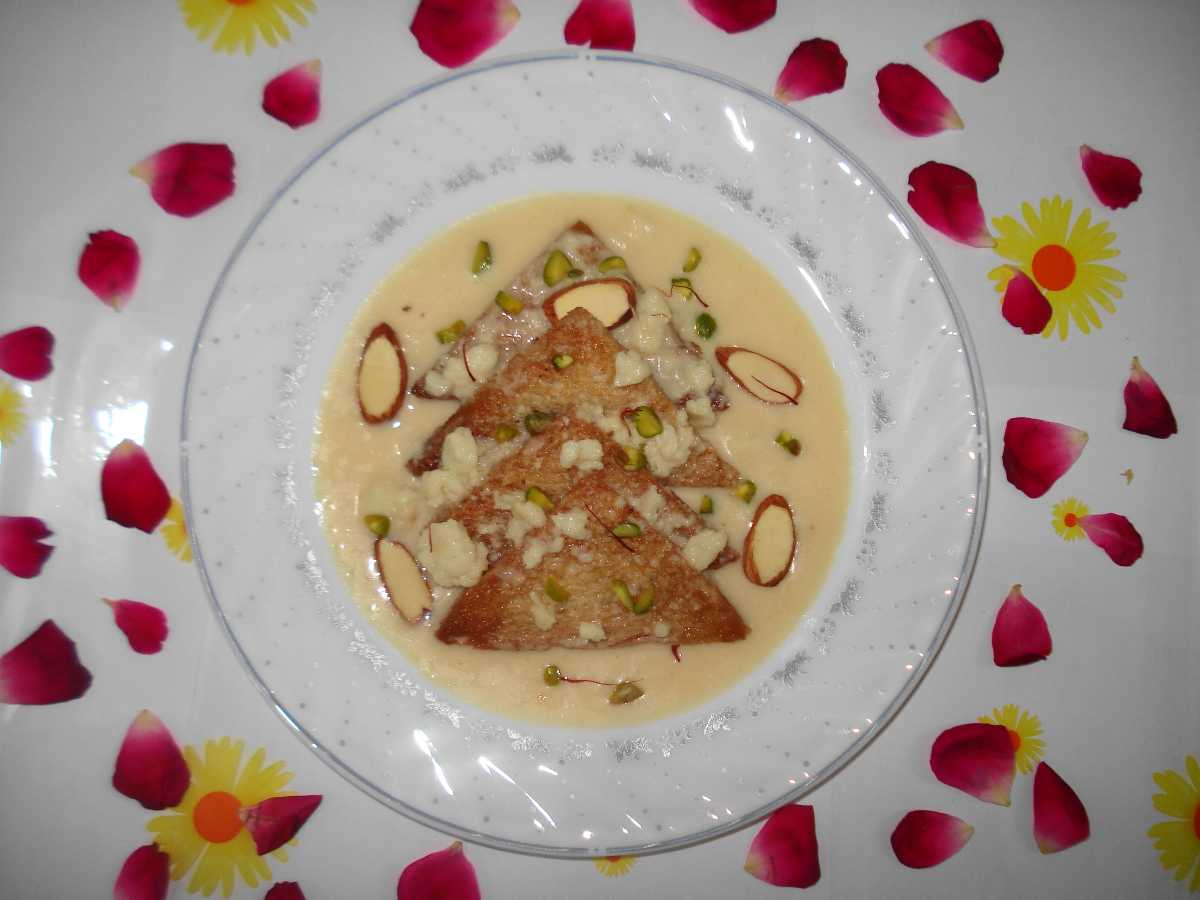 Shahi Tukda of Oudh region is a type of bread pudding that is doused in condensed milk and garnished with dry fruits and nuts. It is made from bread, milk, saffron, cashew, green cardamom and sugar. It is a very homely dessert that will satisfy your hunger pangs.
26. Lal Peda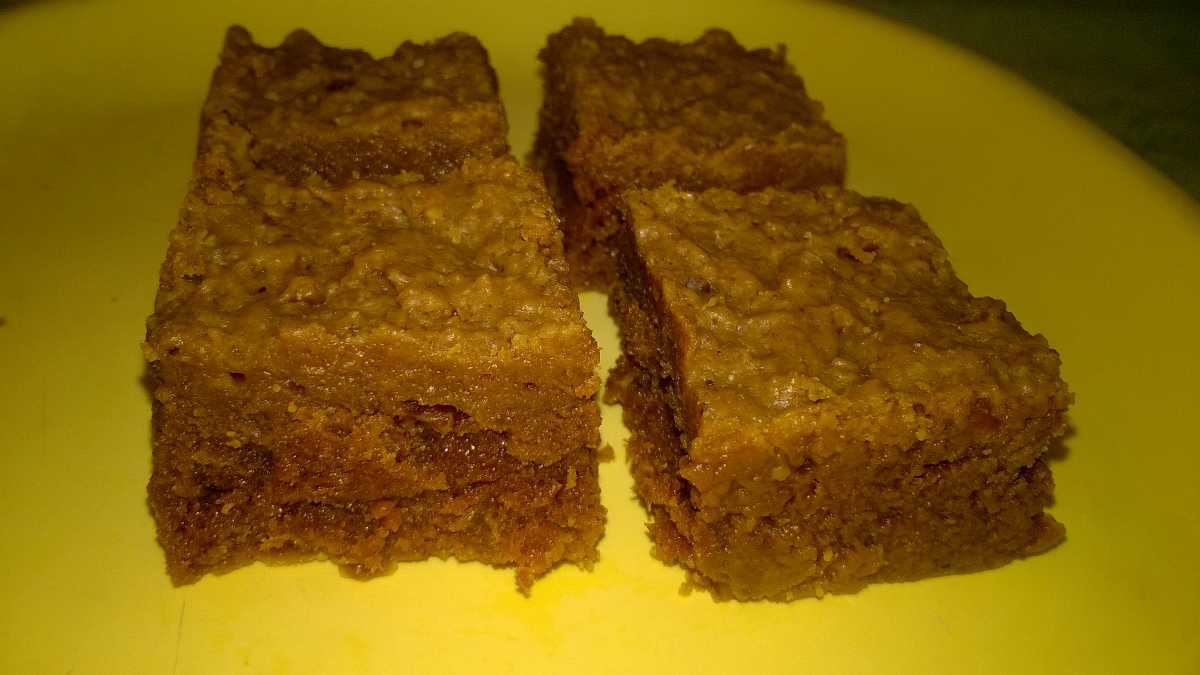 Mathura's most famous sweet that is made from cream, rose essence, cardamom and ghee. This delectable sweet is sold at almost every sweet shop in Varanasi and is one of India's favourite sweets. 
Read more about the
Street Food of Agra