Relaxation is the foremost part we look forward to on a relaxing vacation and on a difficult day. When the stress gets the best of you, rejuvenate and refresh yourself by treating yourself to a wonderful couple of hours at the spa with some of the most sought massage therapists in the city. Kota Kinabalu has a variety of spas you can go to rid yourself of the tension or have a family day!
Here are the best spas and wellness centres in Kota Kinabalu:
1. Kama'a Rejuvenation & Wellbeing Spa


Kama'A Rejuvenation and wellbeing spa is a must visit in Kota Kinabalu. They aspire to provide optimum relaxation and rejuvenation to your mind and body using the traditional treatment and ways of spa and massage. The spa is a local favourite with prompt service and well-mannered staff. Some of the services offered are the Summer Day Package ( RM448) and hot stone massage (RM53)
Timings: Mon-Fri 12:00 PM – 10:00 PM, Sat-Sun: 11:00 AM - 11:00 PM
Time Required: 1-3 hours depending on the service chosen.
Location: Lot 3-32 3rd Floor Star City North Complex, Kota Kinabalu 88000 Malaysia

2. Jari Jari Spa


Jari Jari Spa in Kota Kinabalu offers various healing rituals and treatment techniques. This wellness centre is famous among the locals and visitors for its various wellness therapy and massage options. The staff is well trained and the service is excellent. Don't forget to try their hot stone treatment and foot massages.
Timings: 10:00 PM – 10:00 PM
Time Required: 1-3 hours depending on the service chosen.
Location: 2nd Floor Lot 2-34 1, Jalan Tun Fuad Stephens, Kota Kinabalu 88100 Malaysia
3. Eden Reflexology Centre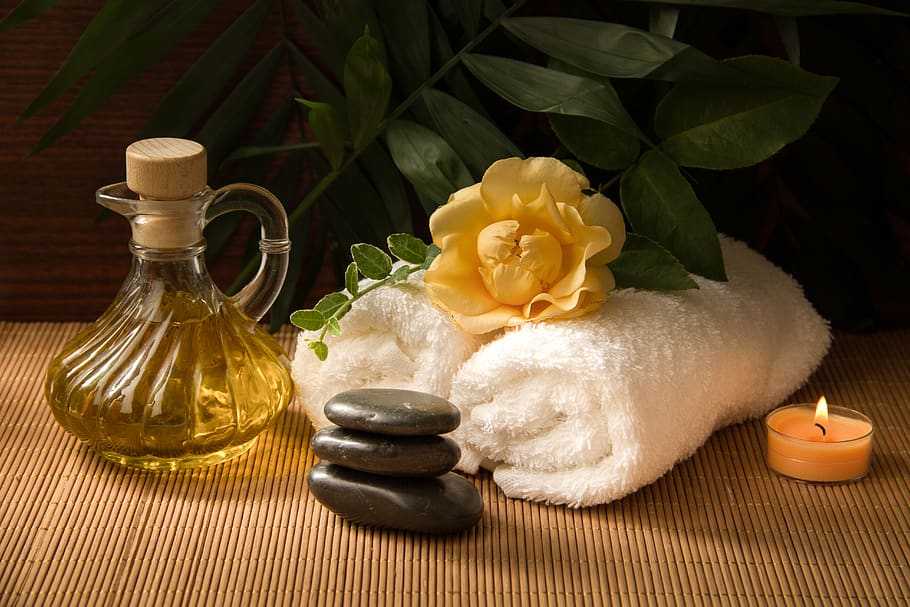 When serenity meets relaxation, what more can you do than to give in to the tranquillity of this authentic reflexology? With trained and experienced therapists, Eden offers you your way out of the stress of your everyday life. As a bonus, the place is also aesthetically pleasing to one's eyes and the warm ambience is bound to make you feel welcomed.
Timing: 11:00 AM - 01:00 AM
Time required : approx. 2 hours, depending on your choice of service
Location: Lorong Api - Api 2, Block 3 Lot 18 Level 1 & 2 same block with 99 Speedmart, Api-api Centre, 88000 Kota Kinabalu, Sabah, Malaysia
4. Helen Beauty Reflexology

Stressed after a long tiring climb on Mt. Kinabalu? Helen Beauty Reflexology offers you an array of relaxing massages including aromatherapy and foot reflexology to shoo your stress away. With a staff whose skills are second to none, we can bet that you're going to walk out of this place feeling like you're afloat amidst the clouds.
Timings: 11;00 AM - 11;00 PM
Time required: 1-2 hours
Location: A-G-18, Jalan Tun Fuad Stephens, Pusat Bandar Kota Kinabalu, 88000 Kota Kinabalu, Sabah, Malaysia
5. Tiya Spa & Reflexology

This spa in Kota Kinabalu specialises in traditional Thai massages - from traditional Thai oil therapy to Lomi-Lomi deep tissue massage and the royal Nuad Bo'Rarn. The staff is quite professional and the masseuse are polite and skilled.
Timings: 11:00 AM -12:00 AM
Time required: 2-3 hours
Location: Lot 72 Block L, 5th Floor, Kk Time Square, Kota Kinabalu, Malaysia 88100
These were some of our suggestions, but you can feel free to let us know about yours. Experience is sweetest when it's shared and we want the best for you! Don't forget to comment and let us know how you liked these places.