The dresses of Manipur have been defining fashion since forever. They are known for carrying off ethnic fashion trends with much élan. A traditional Manipuri costume has a distinct style where comfort and functionality precede all. The outfits are vibrant and innovative and yet maintain the uniqueness of primal concepts. But the fashion statement has evolved; the younger generation is experimenting with new dynamics in the same traditional outfits leading to debonair looks in the time-honoured, customary clothes.
Here's giving you an insight into Manipuri conventional wears to help you decode the incredible style. You can mix and match and step up your fashion game one notch from the ordinary.
Inaphi
Phanek
Mayek Naibi
Lai Phi and Chin Phi
Dhoti- Pagri/Khamen Chapta
Potloi
Manipuri Women's Traditional Clothing
1. Inaphi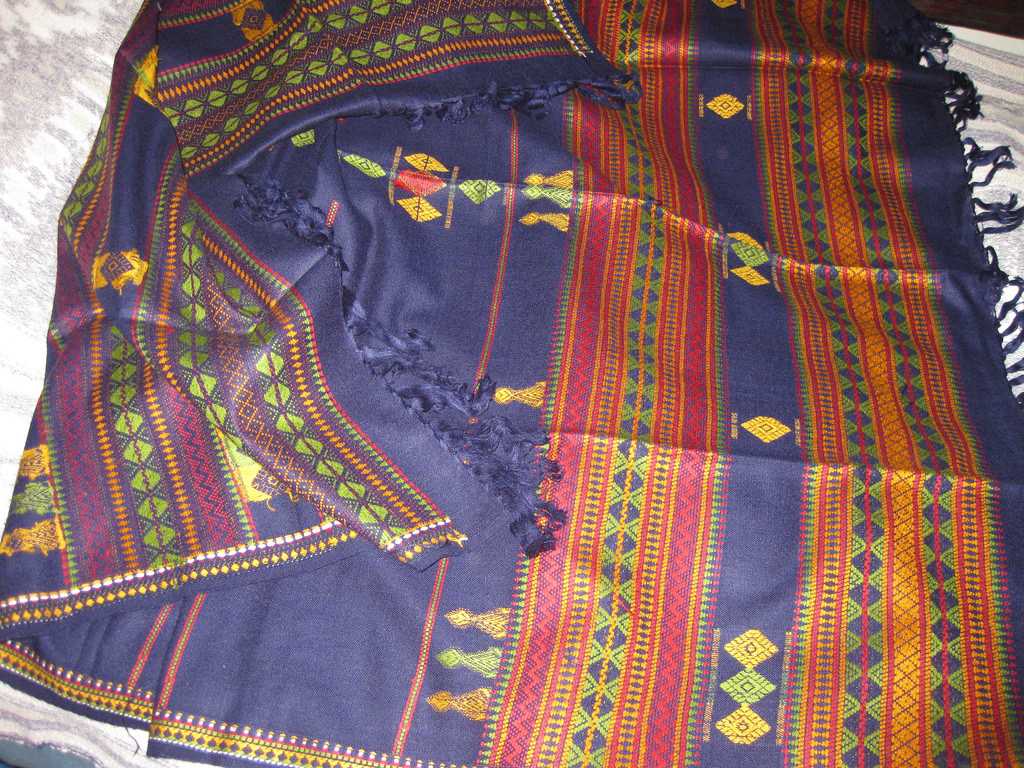 Inaphi, in short, is a cloth to wrap around your upper body, mostly like a shawl. Contrary to the traditional textiles with vivid colours and bold motifs, Manipuri weavers use soft pastel colours highlighting the shawl's serene appeal and maintaining the poise. The fabric used is semi-transparent. The result of this beautiful craftsmanship and skill is a royal sheer inaphi with perfect finesse.
Nowadays, a slightly modernised and trendy version is also readily available called the Rani Phi which includes the use of silk threads, modern dyes and different motifs to the traditional cotton inaphi. To keep up with changing trends, you can experiment with colours and fabric. These pretty looking, easy to maintain inaphis are sure to make you look drop-dead gorgeous.
2. Phanek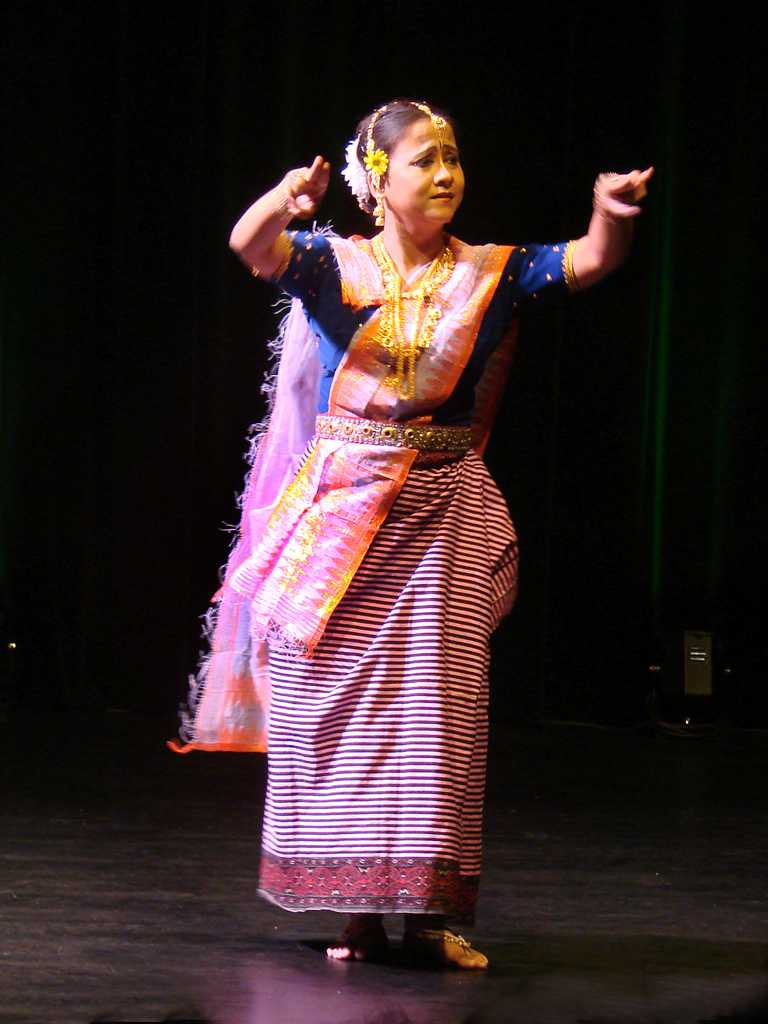 Manipuri dress, phanek is just like a sarong or a wrap-around skirt. But unlike most regular sarongs, it is not semi-transparent. Phaneks are handwoven on loin looms using cotton, silk and other synthetic fabrics. They are usually block printed and will mostly be found in flat colours or stripes. You will not find floral patterns or bold designs in traditional attire.
Mostly worn with a mini blouse and upper cloth, a phanek is equivalent of a North Indian saree.
Phaneks are very comfortable and beautiful summer wears. You can try these popular Manipuri Phaneks to flaunt the ethnic look and look stylish at the same time.
3. Mayek Naibi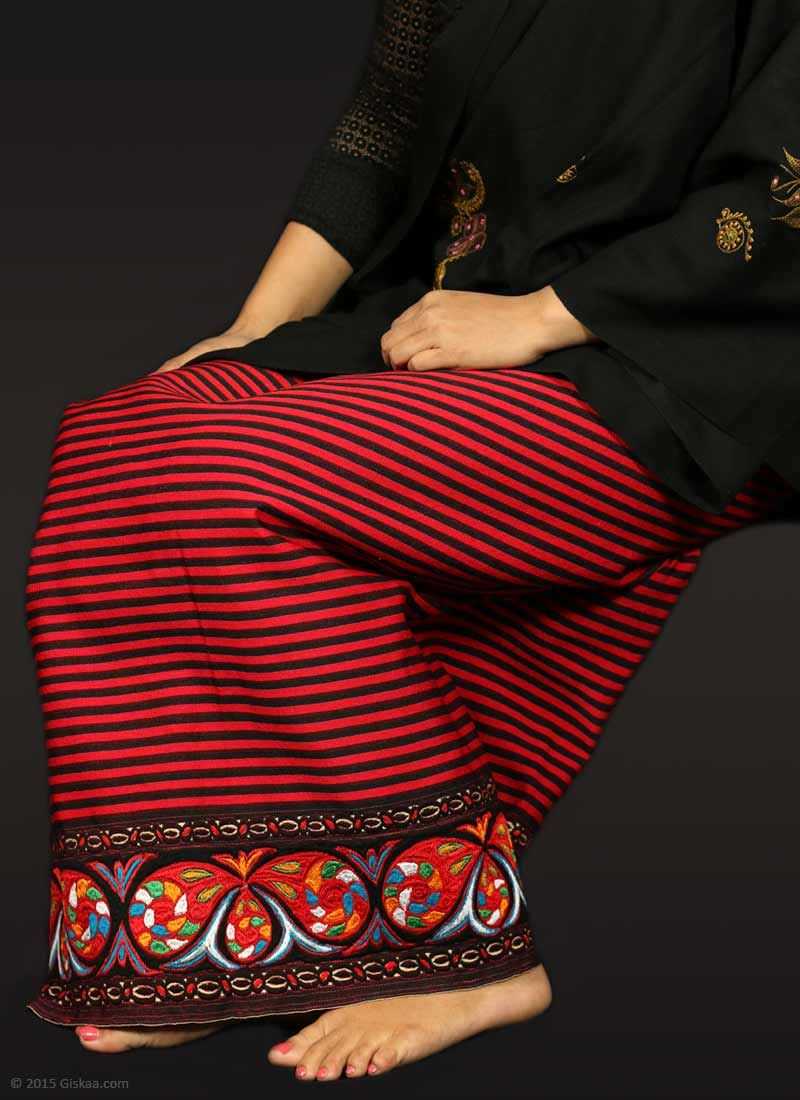 Mayek Naibi is just another variant of Phanek which is worn on special days and traditional functions. The bottom of the Mayek Naibi is adorned with heavy embroidery work and embellished with studs in different designs. Mayek Naibi is a fresh change from the tacky colours, and regular wedding wears. It is your go-to dress if you want to flaunt ethnic with sophistication.
4. Lai Phi and Chin Phi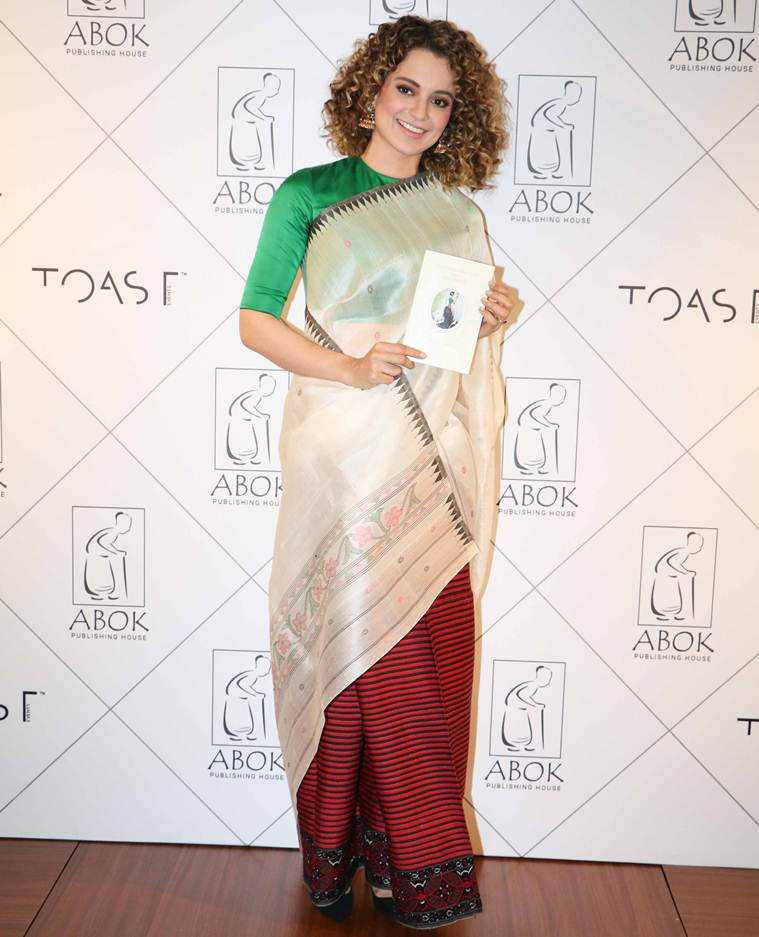 Another added extensions to the traditional phanek wear are Lai Phi and Chin Phi. They are a hot pick for carnivals, festivals and weddings. Lai Phi is a beautiful white piece of cloth bordered most intricately with yellow while Chin Phi is a blouse paired with an intricately embroidered phanek. If paired the right way, they can make you an instant hit of the day.
Manipuri Men's Traditional Clothing
5. Dhoti- Pagri/Khamen Chapta
Manipuri men usually wear white kurta and dhoti. Their dhoti is inspired from a regular Bengali dhoti. On special occasions, which demand a wee bit more, it is donned with a white pagri or a turban.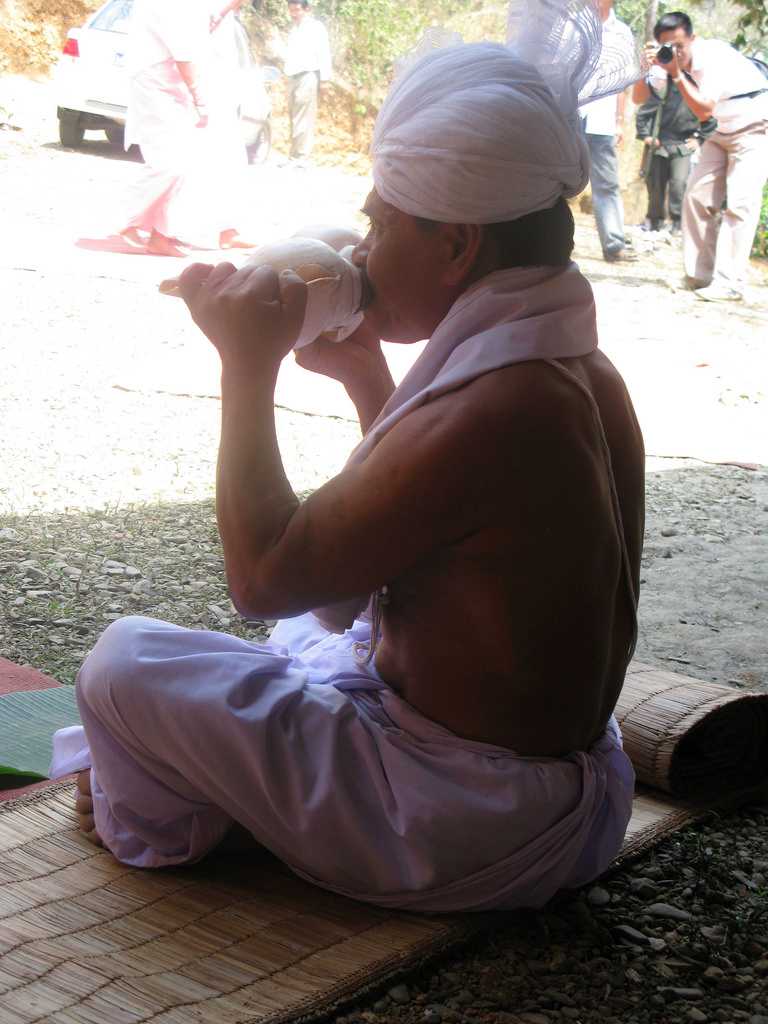 This traditional dress of Manipur, Khamen Chapta is a ceremonial dhoti worn only by the royal descendants. The designs are printed with a scheme of deep purple, deep red and chocolate brown painted on the white background of the silk cloth.
6. Potloi
Potloi is the traditional bridal dress of Manipur which gives the prospective bride an amazingly striking look. Shaped in a cylindrical form, it is stitched on the belt worn over it, the blouse and the inner garment. The skirt usually comes in red, pink and green colours and is adorned with traditional motifs; it is worn with the inaphi and a blouse made of rich fabrics. Although the costume dates back to 1700s, it is still trending in the Manipuri weddings owing to its elegance and uniqueness. The potloi is decorated with applique works using geometrical figures and ornamented with sequins, studs and decorative stones. The beautiful dress is paired with a headband and rich jewellery.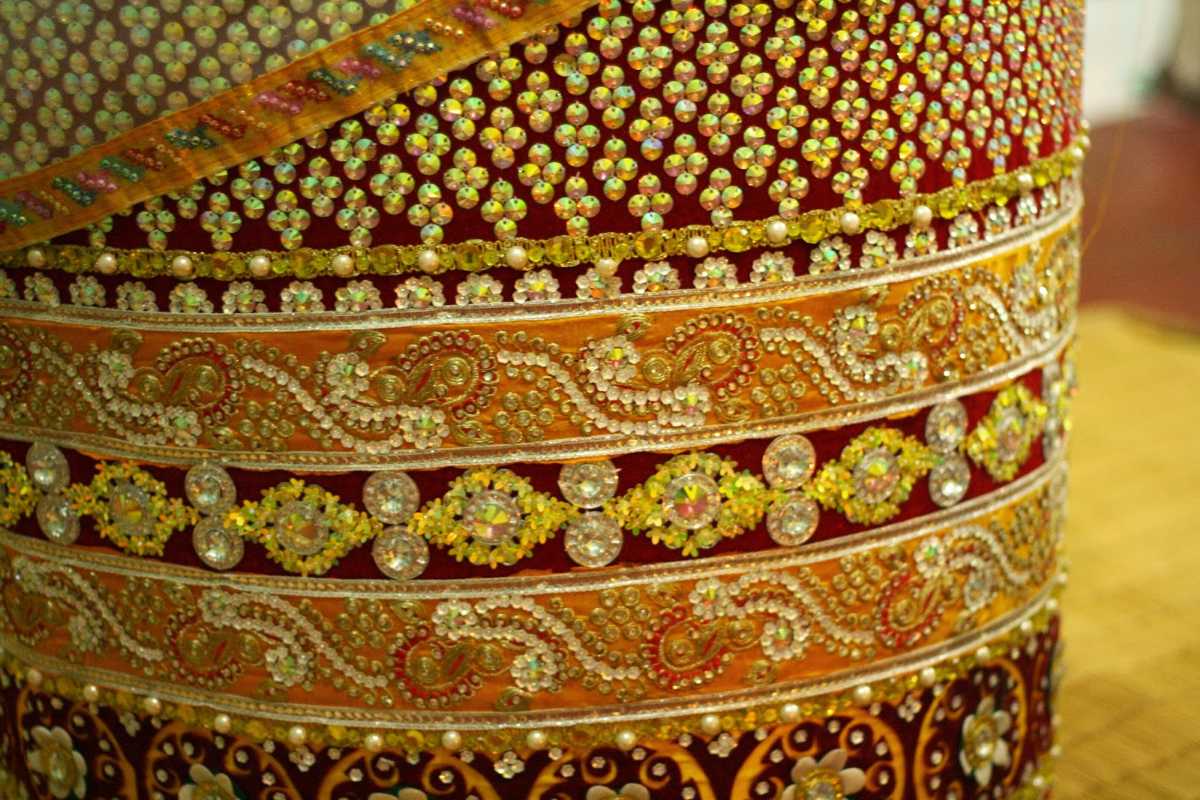 Manipuris are setting new trends with their ancient and original attires. The costumes and their components display Elegance with a capital 'E', and this is something that only adds more points to the long list of reasons to visit Manipur and experience the real jewels embedded in the 'jewelled land'.