Ludhiana
is a city in
Punjab
which is a centre for textile and other industries. Ludhiana is a commercially active city which makes it a city that most business investors prefer to target.
Ludhiana has a good number of malls and multiplexes. Some of the malls in Ludhiana are:
1. Westend Mall (Also Known As Wave Mall)

Westend Mall in Ludhiana is a posh one. This high-end mall has lavish interiors and amenities. Apart from showcasing all the top-notch brands, like Body Shop, Accessorize, Giovani, Bose, Adidas, I Store, UCB, Only, Park Avenue, Blackberrys, Nike, Woodland, Kazo, Levi's, Puma, Planet Fashion, Reid & Taylor, etc. Many brands, such as BMW, Samsung, Nokia, Ford, Mercedes, Sony, Toyota, Blenders Pride Fashion Week etc. Westend mall has an exquisite food court and a spa named The Woodhouse Day Spa. It is home to the best multiplex of Ludhiana, Waves Cinemas.
Highlights: Major brands like Jaguar Land Rover, Audi, Chevrolet, Honda, Renault, Nissan, Volkswagen, Maruti Suzuki, Hyundai, LG, Videocon, Daikin, Godrej, HP, Intel, Asian Paints and ACC Cement hold their events in this mall.
Address: Ferozpur Road, Bhai Randhir Singh Nagar, Ludhiana, Punjab
Timing: 9:00AM to 11:00 PM

2. MBD Neopolis Mall


MBD Mall is the most popular mall in Ludhiana. It houses a wide range of national and international brands, like Tommy Hilfiger, The Plus Size Store, Forest Essential, FCUK, Max, Forever 21, Global Desi and many more. It is a spacious area with an entertainment zone for kids, called Fun City, which includes games and rides. It is home to Cinepolis Cinemas as well. This mall has a Radisson Blu Hotel on its premises.
Highlights: It houses several brands, thus offering a wide range of options to shoppers.
Address: Rajguru Nagar, Ferozepur Road, Ludhiana, Punjab.
Timing: 10:00 AM to 9:30 PM

3. Silver Arc Mall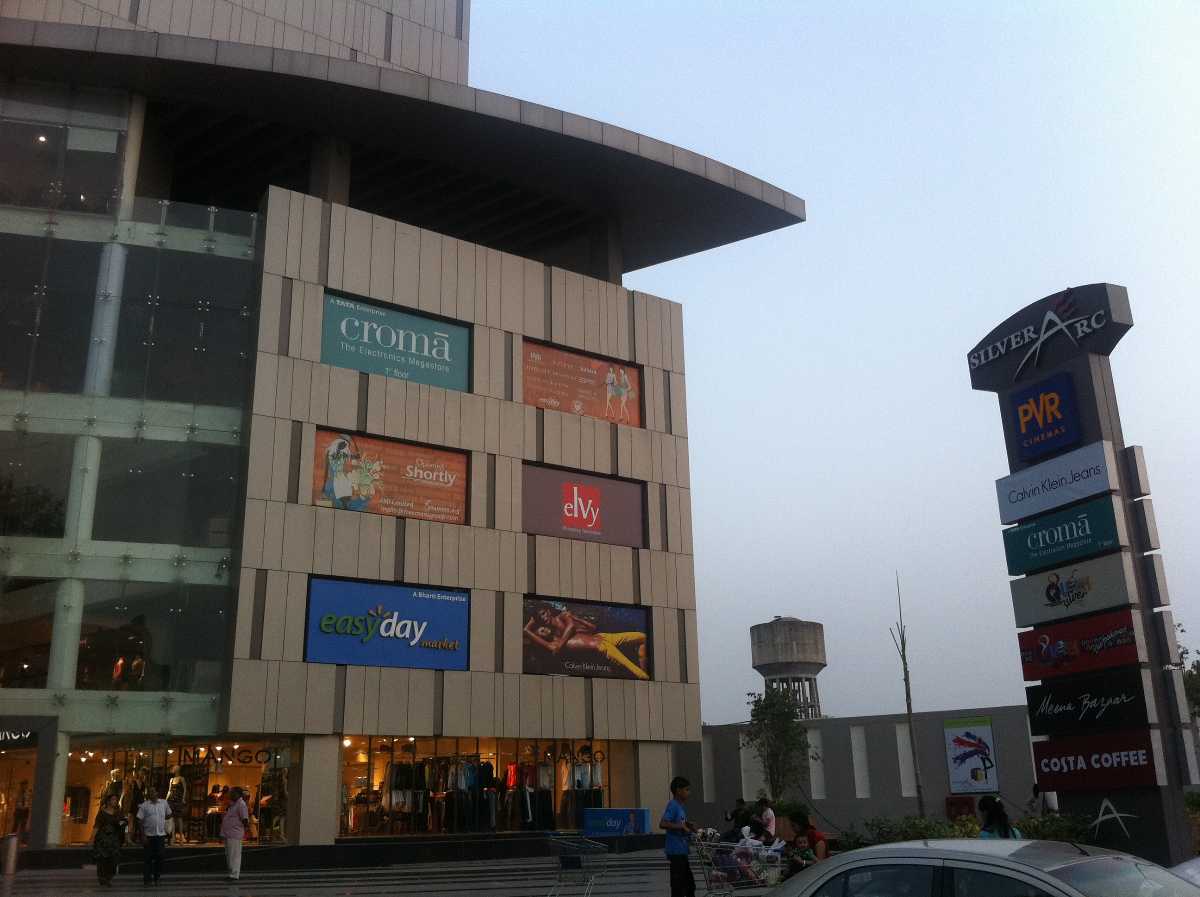 Being one of the largest malls in Ludhiana, Silver Arc Mall is an all in one zone. It houses multiple brands for clothing, footwear, bags, accessories, and other categories of products. Some of the top-notch brands, like Rosso Brunello, Aldo, Kazo, Mango, Vero Moda are found here. It also has the famous, often visited PVR Cinemas, and a gaming zone for children and adults both.
Highlights: Home to premium brands and PVR Cinemas.
Address: Gurdev Nagar, Ludhiana, Punjab
Timing: 10:00 AM to 10:00 PM

4. Grand Walk Mall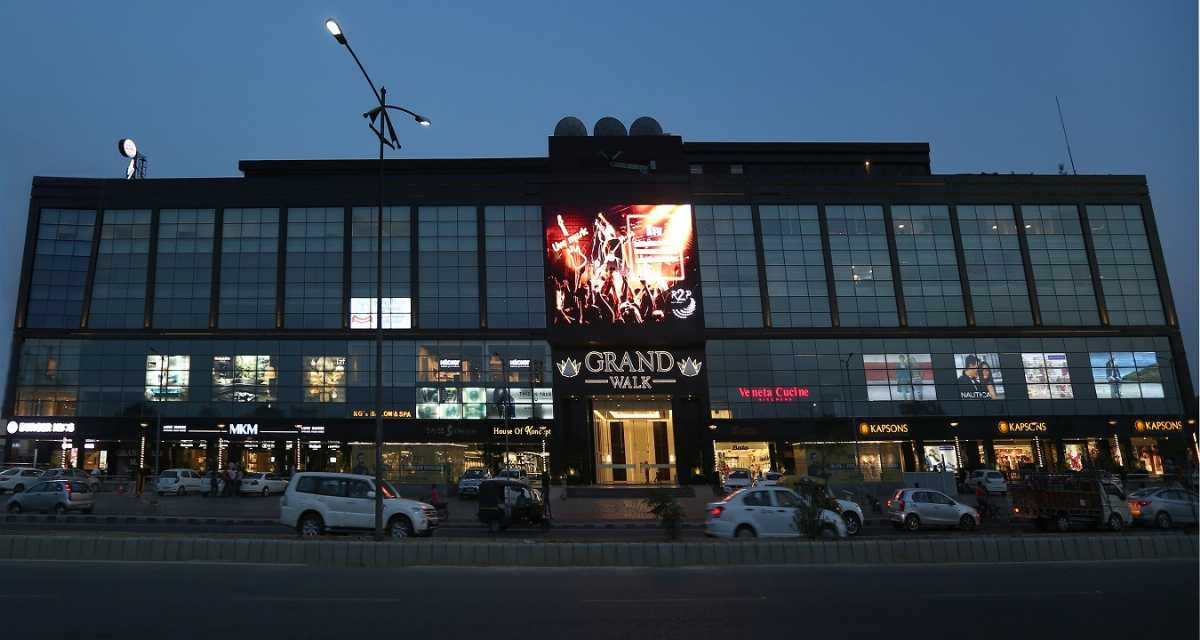 Grand Walk Mall in Ludhiana is an excellent one-stop shopping and entertainment destination for the residents of the city. It offers pocket-friendly deals on premium brands, like Cover Story, Bata, Kapsons, Hacker Kitchen, Swiss Lifestyle, Veneta Cucine, MKM Luxe Suisse. It also owns an entertainment zone which is open to all age groups. Grand Walk Mall has a lavish food court, with all the popular food outlet chains, and also a pub named R2P (Right to Party).
Highlights: This mall hosts many social events.
Address: Ferozpur Road, Aggar Nagar – B Block, Lalbagh, Ludhiana, Punjab
Timing: 10:30 AM to 9:00 PM; Saturday: 10:30 AM to 9:30 PM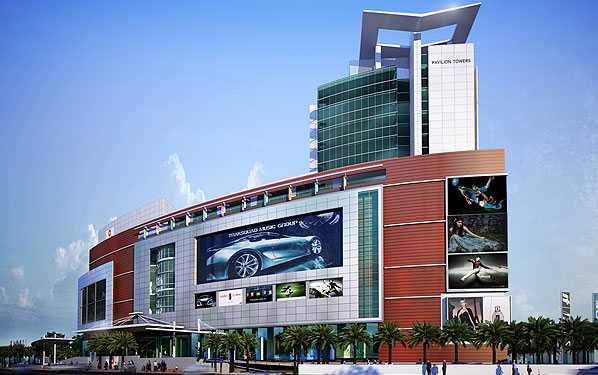 The Pavillion Mall, constructed by Bharti Realty Ltd., is a beloved of the people of Ludhiana. It is an easily accessible mall in Ludhiana, and it stands amidst the busy streets of residential and commercial properties. The Pavillion Mall has more than a hundred stores of branded products to offer at retail prices. Some of the brands here include Swarovski, House of Koncept, Lenskart, Chisel, etc.
Highlights: It is amongst India's few LEED pre-Gold certified buildings.
Address: B-I-1258, Kailash Cinema Road, Civil Lines, Ludhiana, Punjab
Timing: 11:00 AM to 10:00 PM

6. Ansal Plaza
Ansal Plaza was the first operational mall in Ludhiana. It was constructed to provide all kinds of lifestyle and household products under one roof, for the convenience of the people of Ludhiana. Some of the brands housed here are Arrow, Global Desi, Lee, Pepe Jeans, and many more. Ansal Plaza now offers a range of products 24 hours of the day. This mall records a footfall of 35,000+ on weekends & 15,000+ on weekdays.
Highlights: Open 24x7.
Address: Opp. Circuit House Ferozpur Road, Ansul Plaza, Ludhiana, Punjab
Timing: 10:00 AM to 10:30 PM

7. JMD Goverdhan City Centre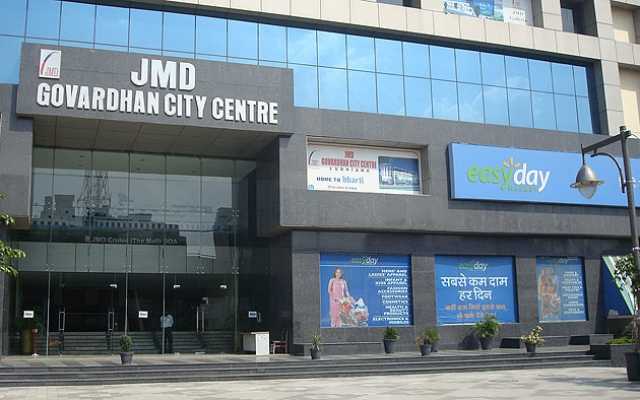 JMD Goverdhan Shopping Centre, constructed by JMD Builders, is a Mall in Ludhiana that is visited mostly by tourists, because of its strategic location. It is near the railway station, which makes it a place to rest for commuters. It attracts masses throughout the year. JMD Goverdhan City Mall also houses a multiplex named Solitaire Cinemas, which is visited often by locals and tourists.
Highlights: Located in the heart of the city
Address: Railway Station Rd, Near Railway Station, Tyre Market, Clock Tower, Railway Employees Colony, Old Ludhiana
Timing: 11:00 AM to 11:00 PM
8. Gold Souk Grande - Largest Shopping Mall in Ludhiana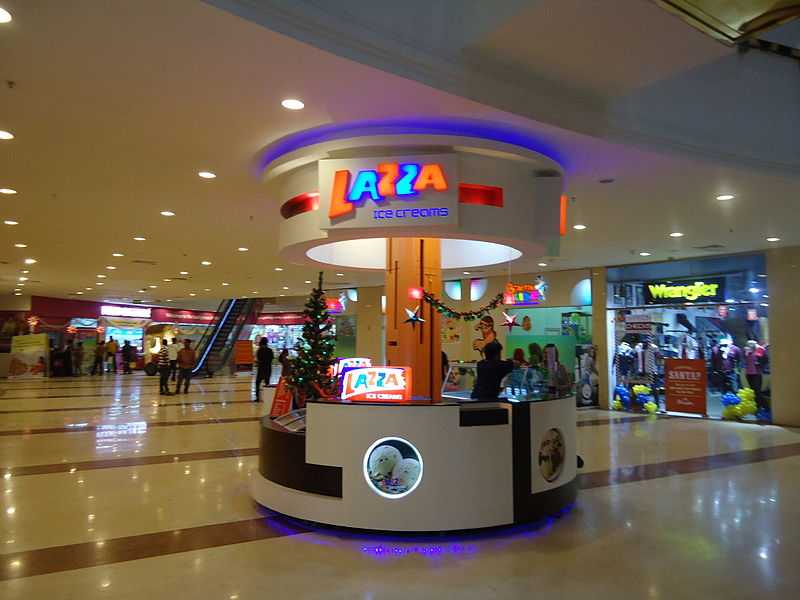 Located in the outskirts of the city, Gold Souk Grande, a creation of the Gold Souk group, is a mall in Ludhiana that stands out. Tourists and people from neighbouring towns often visit it as this mall offers an array of products, ranging from household items to luxury items. This mall is home to Cinemax multiplex as well.
Highlights: Visited by tourists and locals from the neighbouring cities
Address: Hussainpura, Punjab
Timing: 10:30 AM to 10:30 PM

9. Vishal Mega Mart


Vishal Mega Mart is a shopping centre that offers branded items at meagre prices. This mall attracts masses in large numbers, because of its schemes and facilities. It has an entertainment zone and a most-visited food court as well.
Highlights: Branded products, wide variety, retail prices
Address: 2435, Maharaj Nagar, Euphoria Tower, Ferozpur Road, Ludhiana, Punjab
The malls in Ludhiana attract crowd throughout the day. Apart from shopping centres, they are also frequently visited for the multiplexes and entertainment zones which makes Ludhiana the perfect destination for a weekend getaway.