Sitting on the banks of the mighty Bramhaputra River, 
Guwahati
is the capital of
Assam
and has always been a popular tourist destination, especially in the region of the 7 sisters. When you hear about north-east, Guwahati is the first thing one would think about and why not.
After all, it has some big names like Kaziranga National Park,
Kamakhya temple
, the traditional festival of Bihu and, of course, who can forget the great Assam tea! And the city is not only about these, but in terms of shopping as well Guwahati never disappoints.
One can visit the local market to get a taste of authenticity and can visit the big shopping malls to meet the rest of their needs. One can shop for silk and traditional clothes and handmade products, which are exported nationally and abroad, as well. Guwahati was the very first city in Assam to develop in terms of big shopping malls compared to rest of North East.
This is the reason why you'll find people from
Shillong
,
Arunachal Pradesh
,
Nagaland
and other neighboring states in this area just for shopping. Guwahati is slowly catching up with the pace of metro cities in terms of globalization and shopping experience.
1.The HUB


This mall was amongst the first to open in Guwahati. It was opened to the public in the year 2003. This mall in Guwahati will offer you a variety of options in apparels, toys, entertainments and more. Apart from these, one also visits this mall because of one of the main cineplexes in the city which is Fun Cinemas.
Timings: 10:00 AM to 9:30 PM
Address: GS Road, Bhangagarh, Dispur, Guwahati
2. Sohum Emporia


When we visit a mall, apart from shopping what attracts us is the behavior of salesperson. If you are looking for a pleasant environment like that then this is the mall you visit in Guwahati. This mall is not known for big brands or architecture. But for the people working here who are known to be very polite and cordial. Also for skin care, the first Body Shop outlet in Assam is here.
The mall has well-known brands such as U.S.P.A, GAS, ONLY, Levi's and many other brands. Their section on perfumes and deodorants is a must visit because of their unique collection.
Highlights: High-end Brands
Timings - 10:00 AM to 9:00 PM
Address - GS Road Near Rajiv Bhavan ABC Swagota Square, Guwahati, Assam
3. Central Mall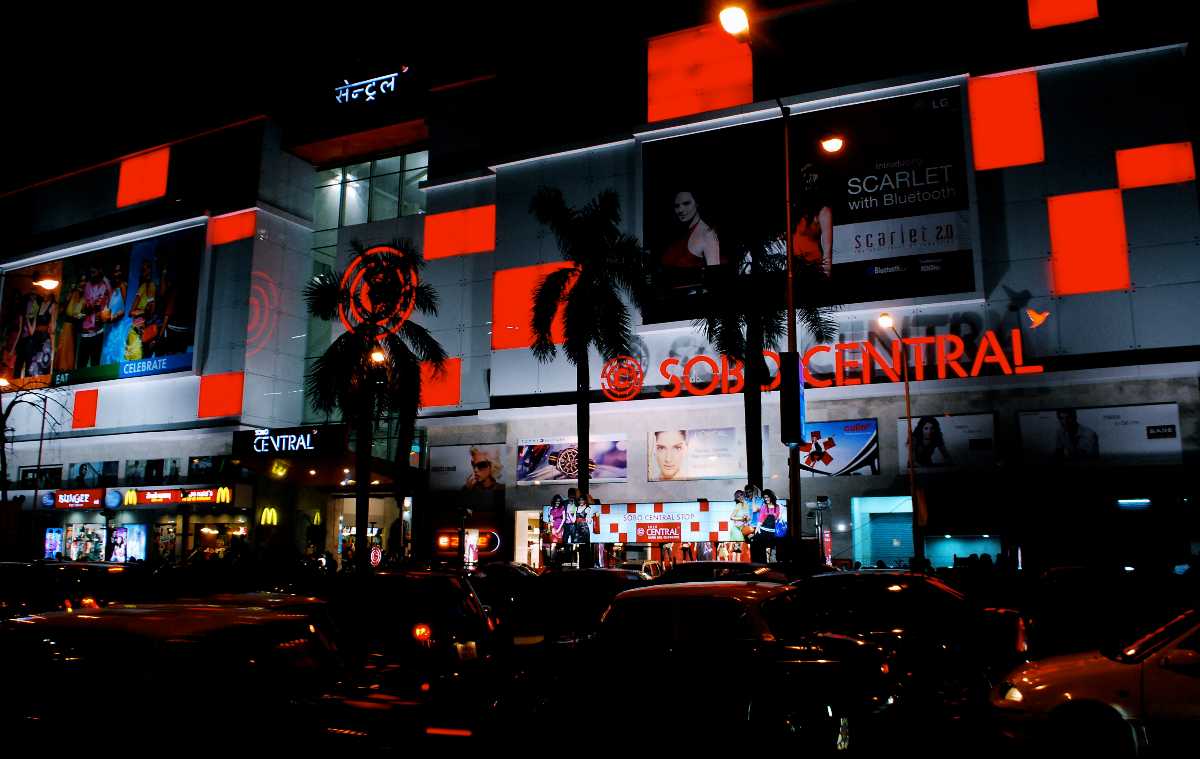 It has the biggest Reliance Digital store where you can try and check gadgets before buying them. And don't worry about parking space because the area is huge! Also, this mall in Guwahati is known for its extraordinary state of the art sound and projection technology in movie theatres! It is a mall that you should definitely visit!
Highlights: Huge Collection
Timings- 10:00 AM to 8:00 PM
Address- Guwahati Shillong road, Chandmari, Guwahati
4. City Center Mall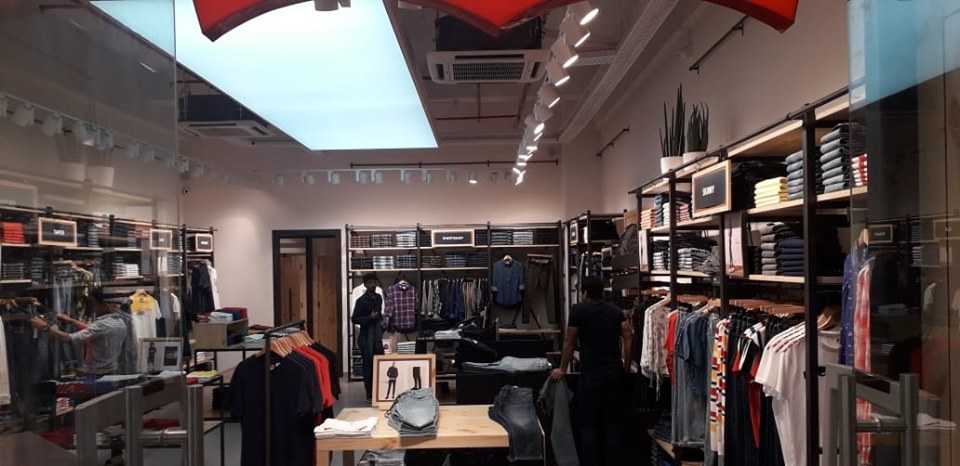 The USP of this mall in Guwahati is its retail area. Because of its prime location in the city, this mall has enough space for almost everything! You can also find multilevel car parking, which is very much a headache when you go out to shop especially in a city like Guwahati. This mall is huge and is divided into 2 parts- one from the ground floor to the seventh floor and one from the ground to the fifth floor, which has easy accessibility to all the stores.
Other than this, this mall has a food court which can accommodate more than 500 people at one time, the first two floors are dedicated exclusively to national and international brands.
Highlights: Prime Location
Timing - 9:00 AM to 10:00 PM
Address - GS Rd, Christian Basti, Guwahati, Assam
5. Anil Plaza Mall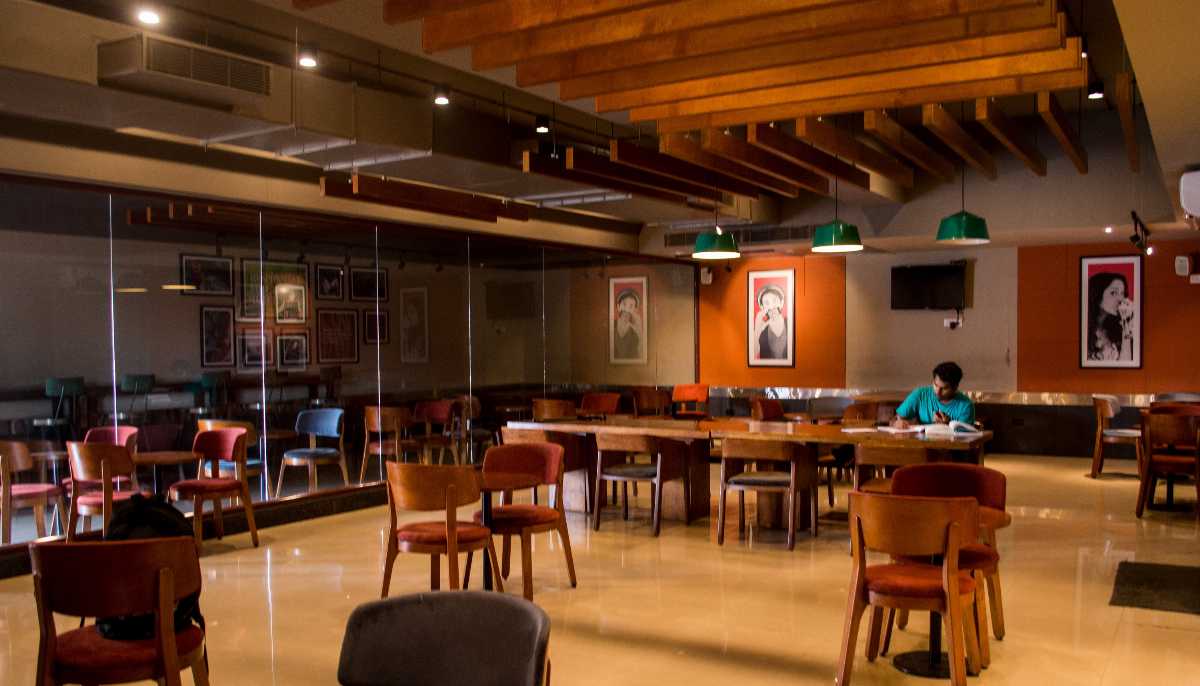 If you are looking for a nice evening to spend with friends at a fancy place then this mall in Guwahati gives you one such place, 'Terra Maya', which is one of the finest restaurants not only in the area but in the entire city! You'll find a variety of cuisines here. It has a beautiful terrace sitting area where you can spend a lovely evening with family, friends and loved ones.
Highlights: Food joints and bars
Timing - 10:00 AM to 10:00 PM
Address - GS Rd, ABC, Near IDBI Bank, Tarun Nagar, Guwahati, Assam
6. Matrix Mall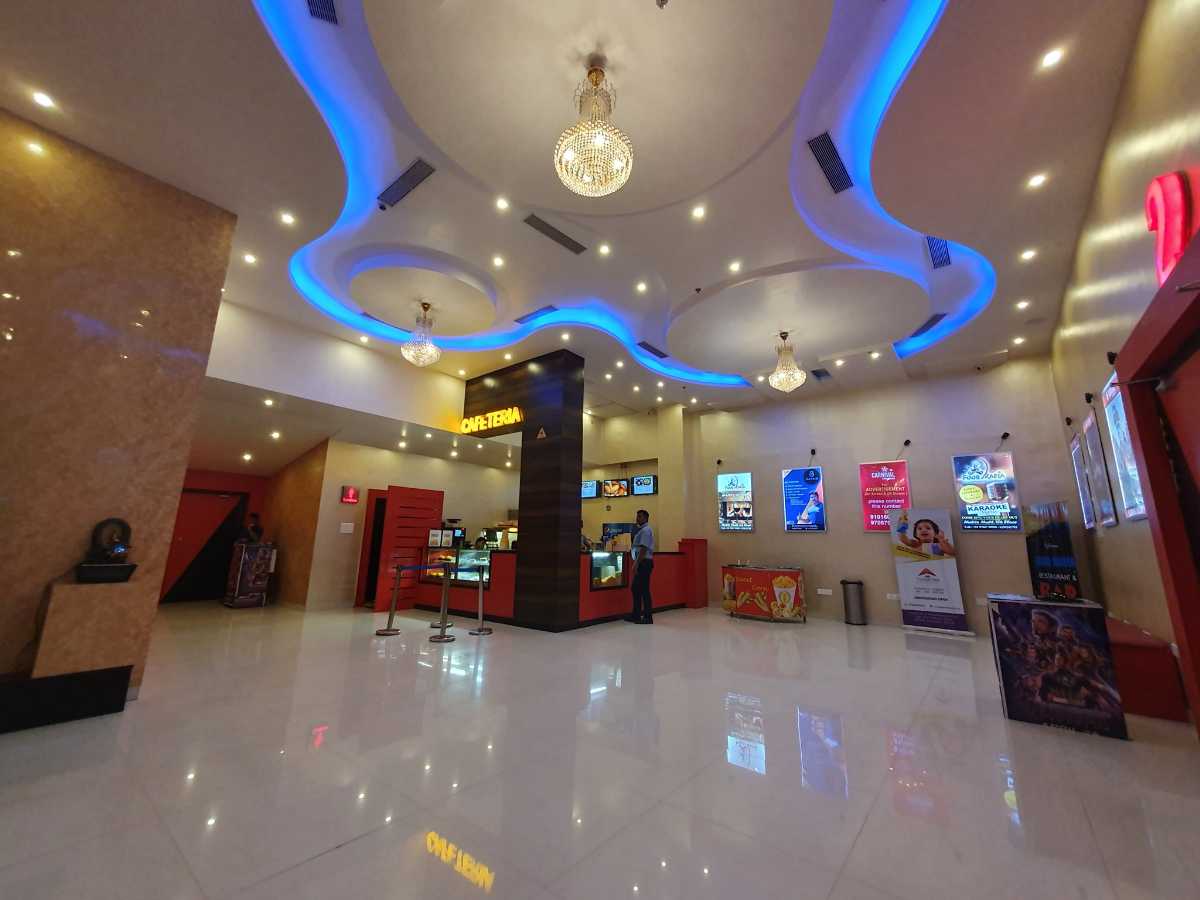 Matrix mall in Guwahati is known for its cinematic experience which is serviced by Carnival Cinemas which has 2 screens. Apart from this, you'll also find a fine dining experience and a decent parking facility.
The mall is packed with apparel stores, gift shops and shops dedicated to home decor and technology. So, no matter what your needs are, Matrix will fulfill them all.
Highlights: Carnival Cinemas
Timing - 9:00 AM to 9:00 PM
Address - Beltola - Basistha Road Opp. Shankardeva Netralaya, Lakhi Mandir, Beltola, Guwahati, Assam
7. Rudraksha Mall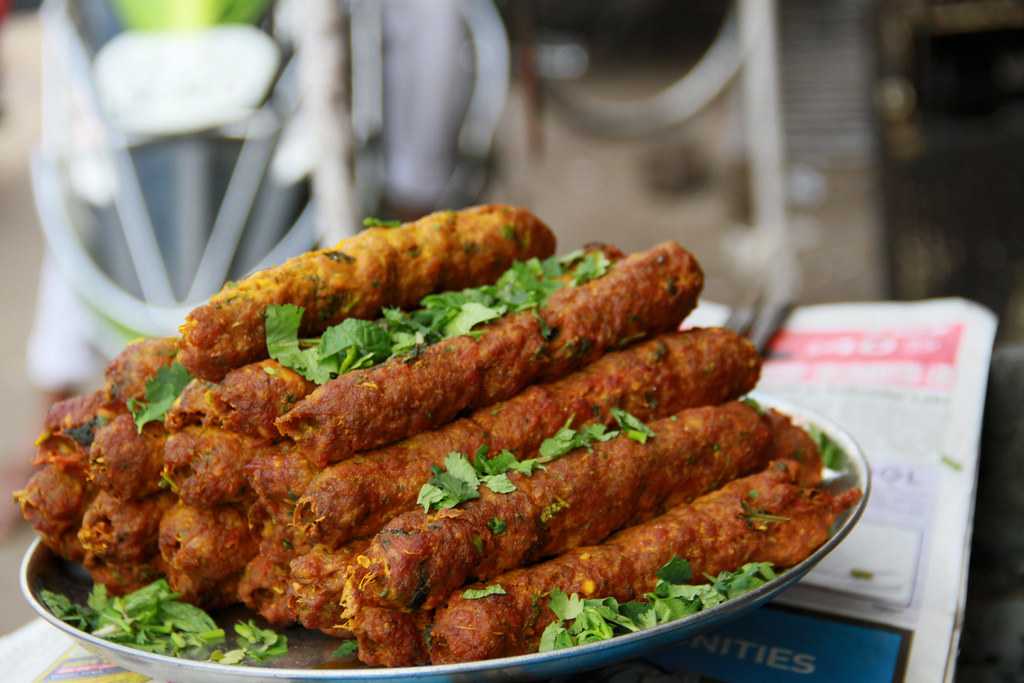 The very first impression of this mall is not good as you will see that it is small in size, but once you enter, you will definitely be up for a treat. Specially made for family, this mall may not have big brands but what attracts a crowd is kids playing zone which is really cool. Apart from this, you'll have a decent shopping experience from a place like pantaloons. When you are here don't forget to visit Kareem's!
Highlights: Kareem's
Timing - 9:00 AM to 9:00 PM
Address - G.S Road, Bhangagarh, Guwahati, Assam
8. Dona Planet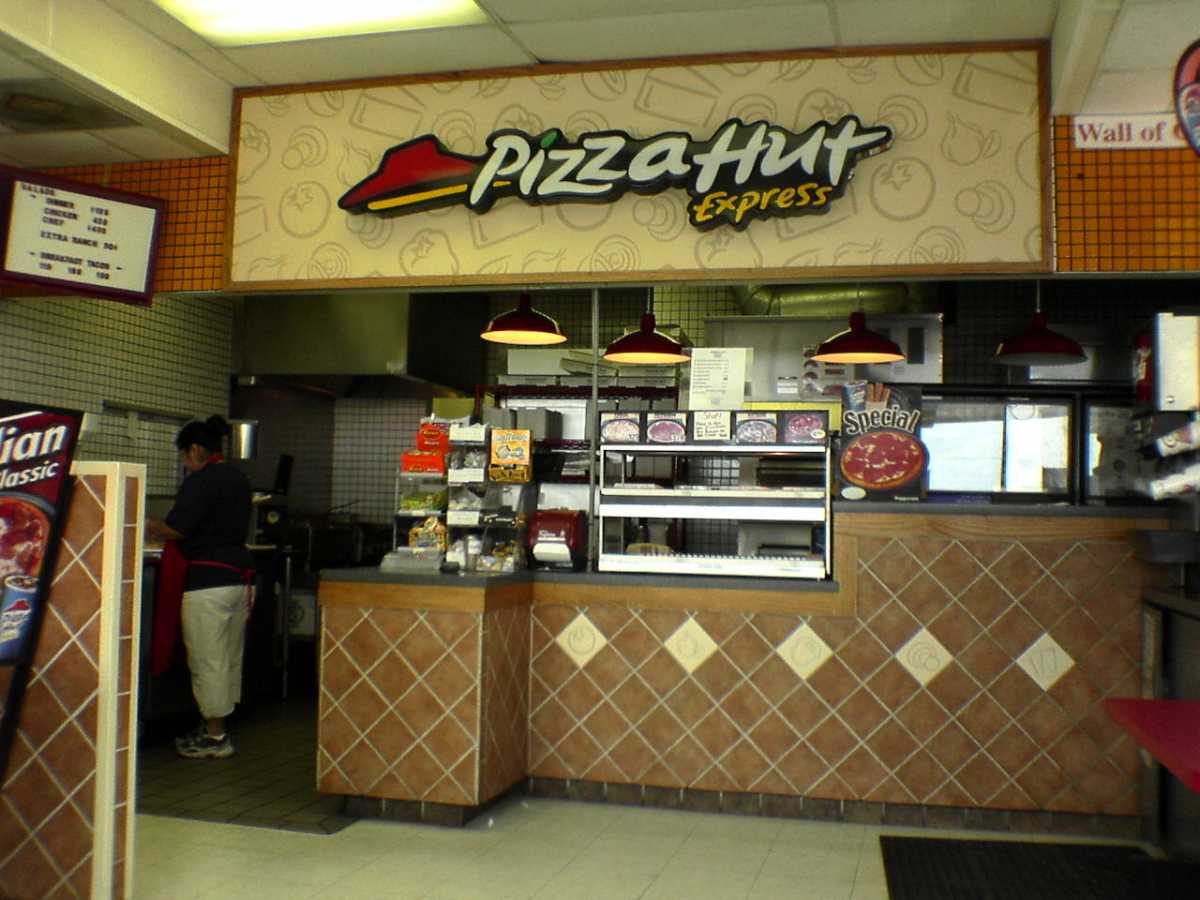 A complete package of shopping and entertainment experience, this mall may not be like a typical mall but is one of the finest and oldest malls in Guwahati. This mall has a perfect mixture of both international and local products. Due to the cinematic experience, you'll often see not only locals visiting this place but also tourists coming from Shillong and nearby places.
Highlights: PVR
Timing: 10:00 AM to 11:00 PM
Address: Guwahati-Shillong Road, Ananda Nagar, Guwahati
Which of these malls in Guwahati are on top of your shopping list? Let us know in the comments below!