Also called Kamrup - Kamakhya, the Kamakhya Temple is a famous Hindu temple. Built by devotees in reverence towards the mother goddess Kamakhya, this holy pagoda is considered as one of the oldest among the 51 Shakti Pithas. It is situated on the Nilachal Hill in the beautiful city of
Guwahati
in
Assam
, India. This sanctuary of devotion is a vital pilgrimage hotspot for Hindu pilgrims and has thousands of pilgrims visiting its complex every day. The serenity and the peaceful environment surrounding it along with its scenic backdrop of the mesmerising Nilachal Hill makes it a sight to witness. This holy place of worship is however exceedingly famous for its black magic rituals and its Tantrik worshipers.  
Legend of Kamakhya Temple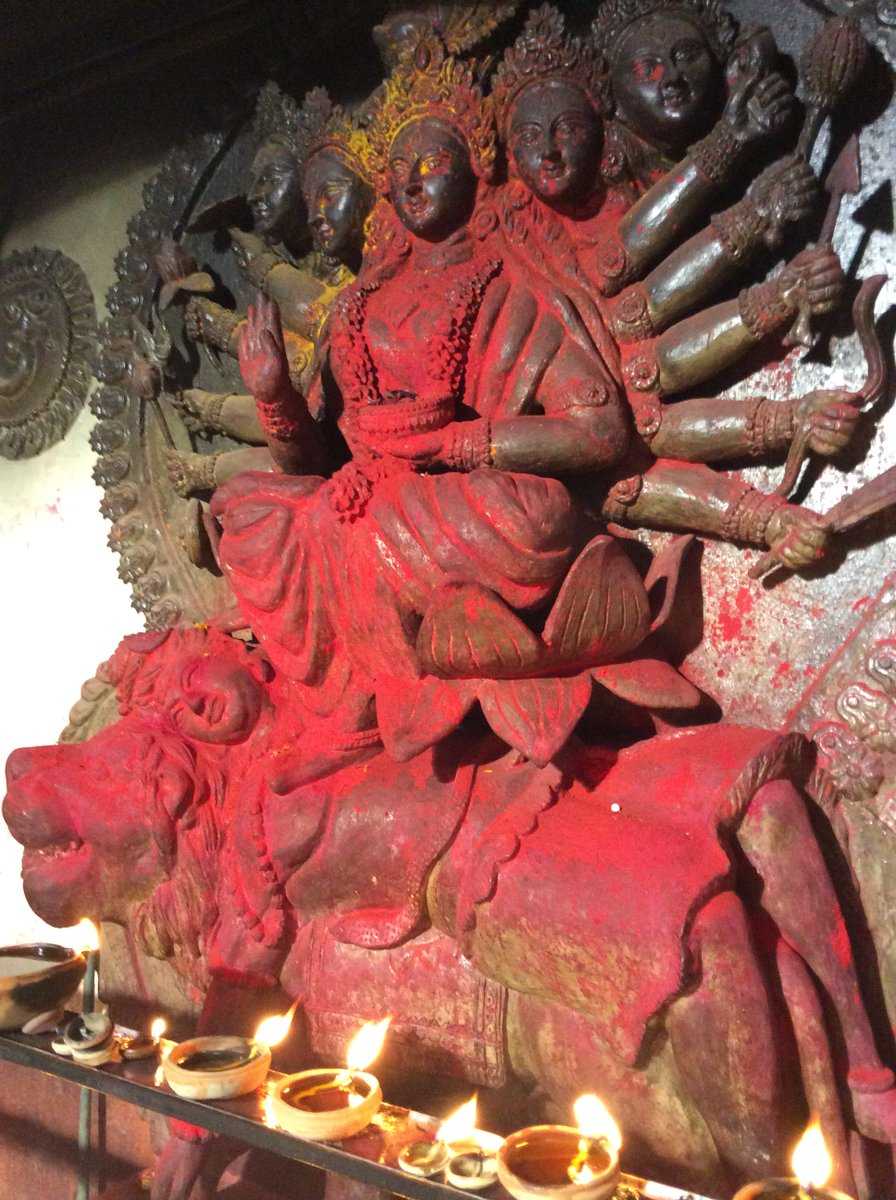 Many exciting stories do the rounds of the temple. It is believed that once Sati's father invited her to a grand yagna. Sati wanted to be a part of the yagna but was denied permission by her husband, Lord Shiva. Sati visited the yagna after having fought with her husband, and upon her arrival, her father insulted her husband. This enraged Sati to the core, and so she jumped into the fire, thus giving up her life. Lord Shiva couldn't take his beloved wife's demise, and he was enraged beyond measure. He carried his wife's body and started doing tandava. It is believed that Lord Shiva's tandava is considered to be the dance of destruction. To save the world Lord Vishnu interfered, and hence he used his chakra to cut her body into 108 parts. The Kamakhya temple is supposed to be the site where Sati's womb and vaginal part fell hence, the place is considered as a symbol of women power and fertility.


Another legend speaks of a romantic affair between Sati and Lord Shiva. These romantic encounters took place at the site where Kamakhya temple is currently located. It is also believed Lord Shiva cursed Kamadeva that he would not be able to enjoy his romantic powers anymore. He was free from his curse after seeking out Sati's vaginal part at the location of the temple.  


Black Magic and Tantric Puja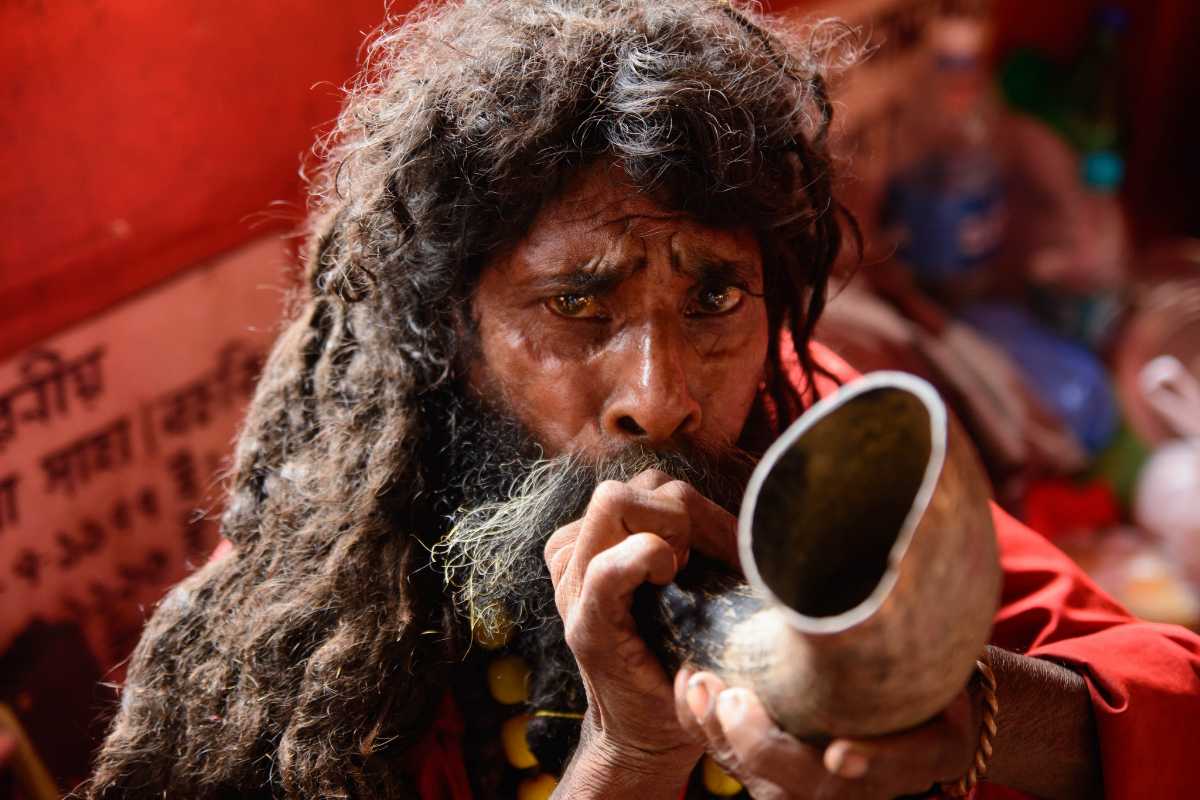 The Kamakhya temple has been famous for black magic for decades. The temple has been in the light for its special puja to remove and curb black magic. This puja is performed by Sadhus and Aghoris who reside inside the temple premises. This puja involves rituals which help people who are suffering from problems related to black magic. These sadhus can be found anywhere inside the complex. It is believed that ten mahavidyas are present here.

The Kamakhya temple also holds puja for repelling dark spirits and ghosts. The puja conducted by these tantric help one to get rid of negative energies surrounding him. It sparks up to life, especially during ambubachi mela when thousands of tantric visit the temple shrine. These tantric helps the people requiring their help and also showcase their power. Animal sacrifices take place during these pujas such as goat, pigeon, buffalo etc. It is believed that most of the Kaul tantras originated from kama rupa. It is believed that for a tantric to be completely powerful, he must pay a visit to Kamakhya and pay his offerings and prayers to the goddess Kamakhya. The tantric can also help to bless people with marriage, children, wealth, etc. 
Rituals Followed at Kamakhya Temple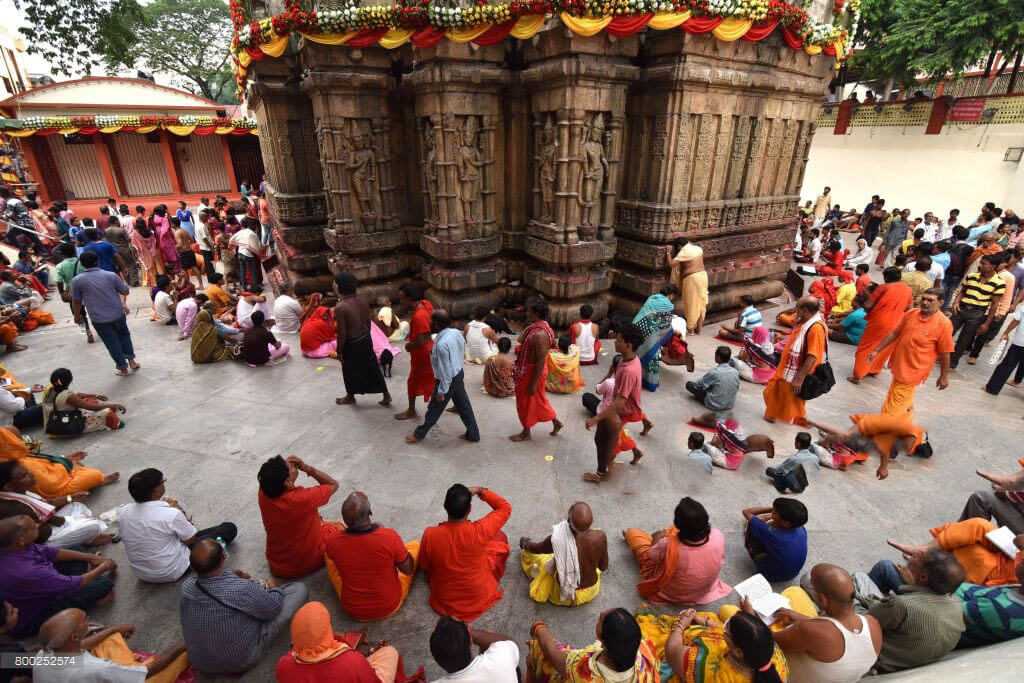 Most of the ceremonies taking place in this complex involve the use of animal sacrifice. Sacrificing a goat or a buffalo is seen as a common practice in the Kamakhya temple. The sacrifice of a female animal is strictly prohibited in this temple complex. The temple is also known for Vashikaran tantra. It is a ritual practice carried out by tantric to help one to undergo attraction towards others. This practise is carried out when one wants someone to agree with him and his interests in a good way. By using the vashikaran method, one can convince another person to agree with their thoughts. This ritual is believed to help people to come closer to each other and mend relationships. It is believed to prevent divorces and also help to bring a lot of wealth and prosperity to life.

History of Kamakhya Temple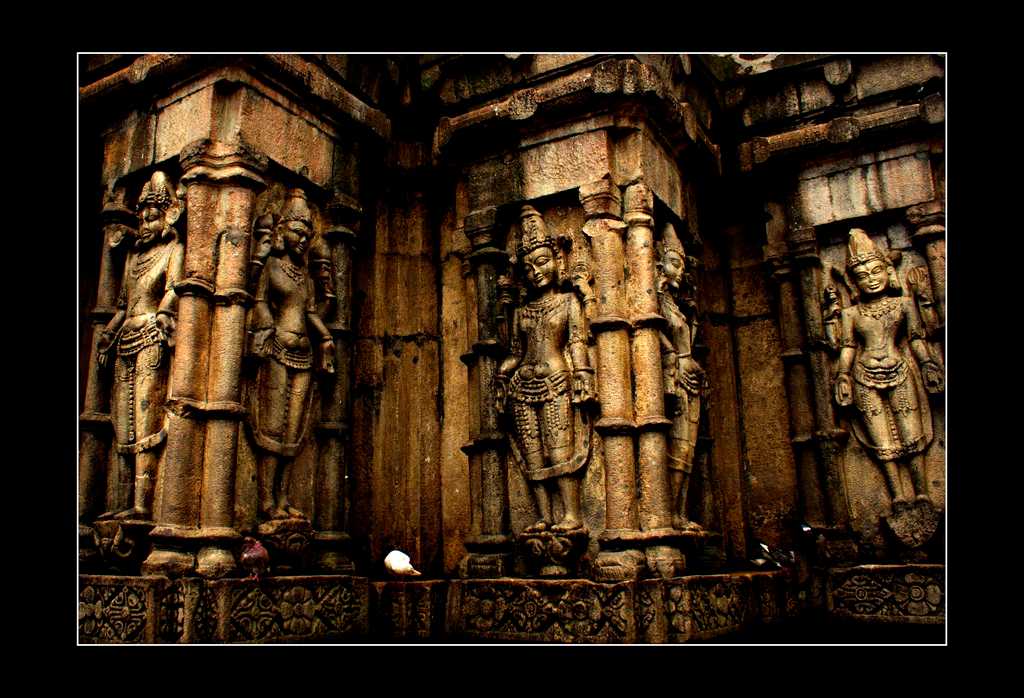 Kamakhya dates back to the 9th-century where its existence is put down in Tezpur plates of Vanamalavarmadeva of the Mlechchha dynasty. The archaeological evidence states this sanctuary to have been existing since the 8th to 9th century. It is also believed that the earliest temple in the complex was constructed during the Mlechchha dynasty.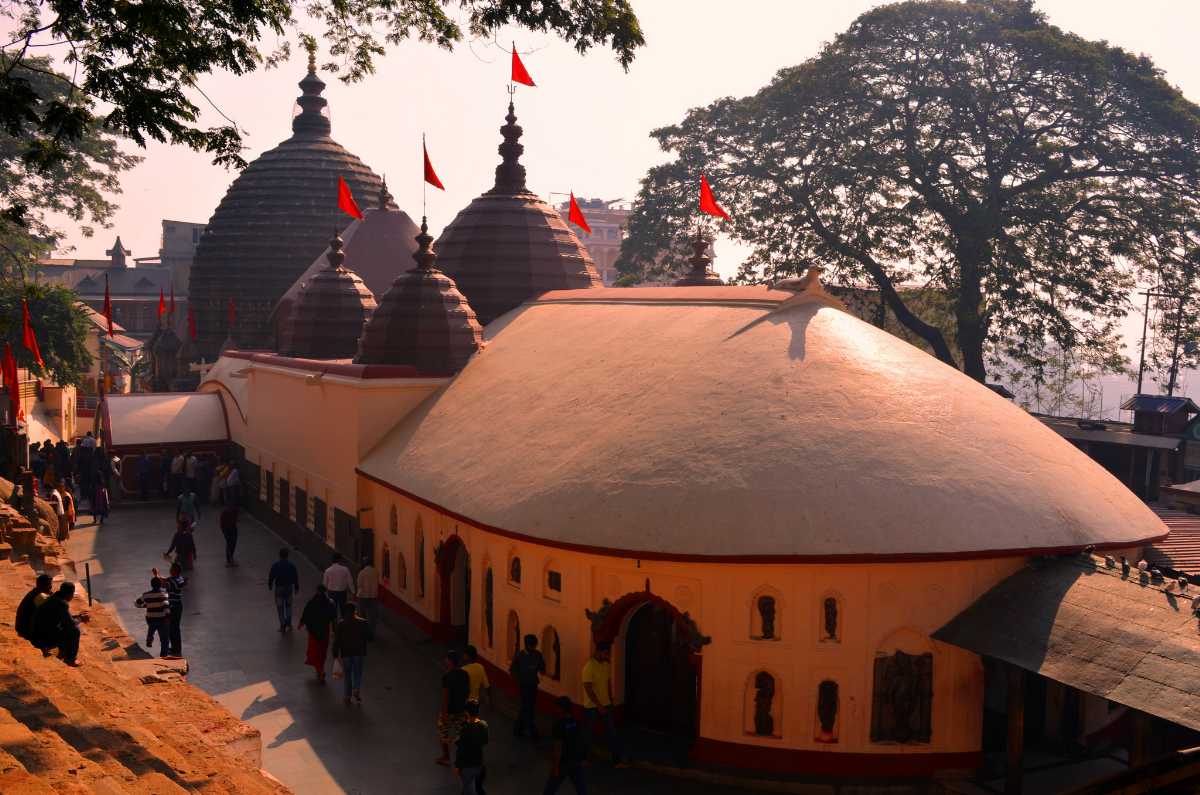 It is believed that the Kamakhya temple was destroyed by Kalapahar, a general of Sulaiman Karrani in the sixteenth century. However, recently light has been shed on the fact that it wasn't destroyed by Kalapahar. It fell to ruins when Hussein Shah invaded the Kamata kingdom in the year 1498. It is said that the temple ruins were discovered by Vishwasingha; the founder of the Koch dynasty, upon invasion. He started worshipping at the site and made efforts to revive it to its former glory but only during the reign of his son, Naranarayan the temple reconstruction was completed. The Kamakhya temple was reconstructed using material from the ruins of the original temple that was lying scattered around.

Historical records and evidence provided by epigraphic tell us that the Chilarai built the main temple taking into account the stones from the ruins. He also constructed the brick dome as an innovative measure. The current structural and architectural credit of the temple was during the Ahom times.


How To Reach Kamakhya Devi Temple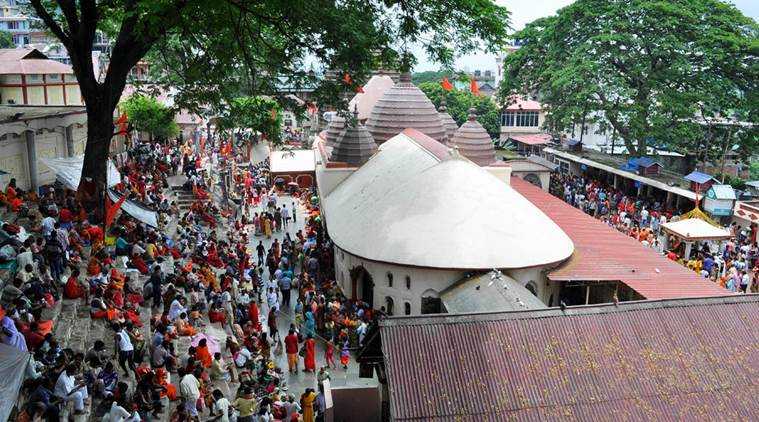 By Road
By Air
By Rail