This coal town on the fringes of  Jharkhand has seen a boost in its shopping and entertainment experience as various projects across the town came to completion in the last decade. It is the 96th fastest growing urban area according to the City of Mayors. Currently, it stands 94th amongst the top 111 cities ranked on the ease of living.
Here's a list of malls in Dhanbad where you can experience the urban delights of the coal town.
1. Centre Point Mall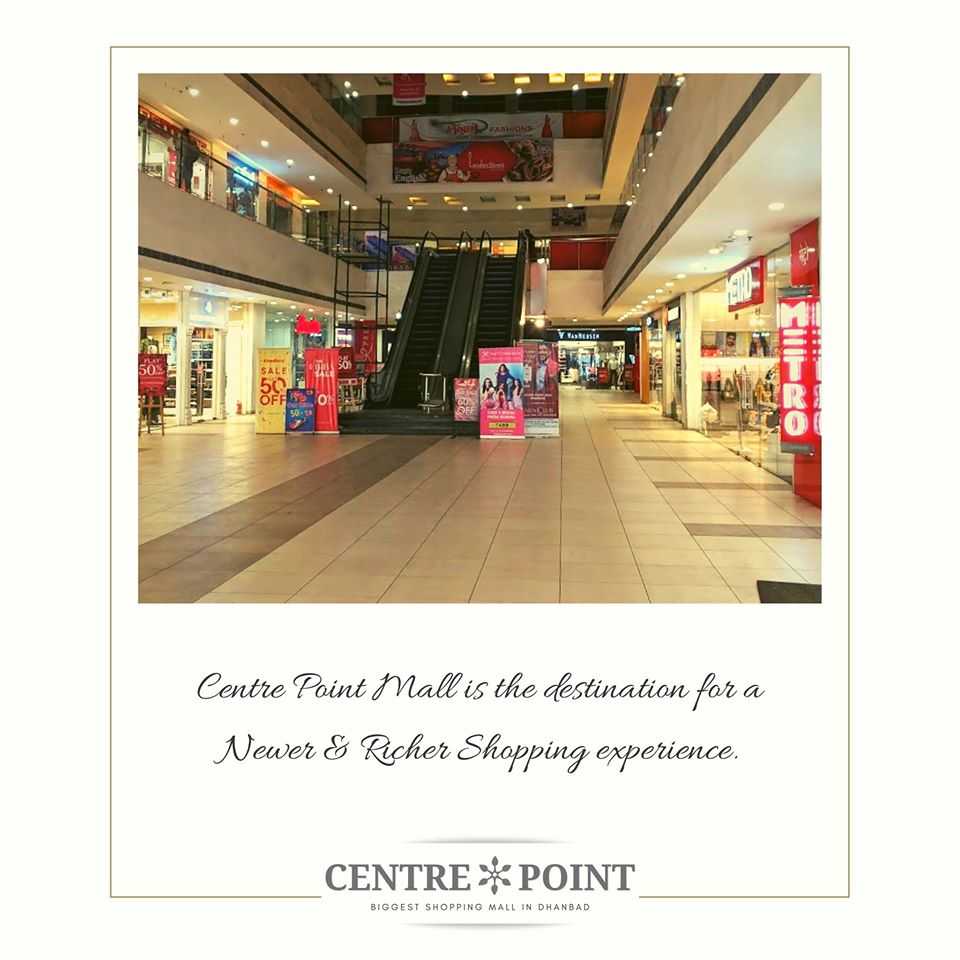 This centrally located mall is the most popular shopping hub in Dhanbad. This 4,30,000 square feet mall lies a stone's through away from Rajendra Market near Bank More. This mall is a classic curation of shopping options, a food court and a multiplex. The mall was opened in 2003 and was fully equipped by 2011. 
Popular Brands: Peter England, Van Heusen, Lois Phillipe, Allen Solly, W for Women, Catmoss, USB, Apple, Archies and Biba. Besides the multiplex and the food court, the mall also sports cafes like Barista and London Bistro. 
Highlights: The mall has kids and infant care area equipped with mini-park rides, board games and trained caretakers. Wheelchair accessible.
Address: National Highway 32, Katras Rd, Bank More, Dhanbad, Jharkhand 826001
Timing: 10.30 am - 9:30 pm
Inquiry Office: 0326 230 7060
2. Ozone Galleria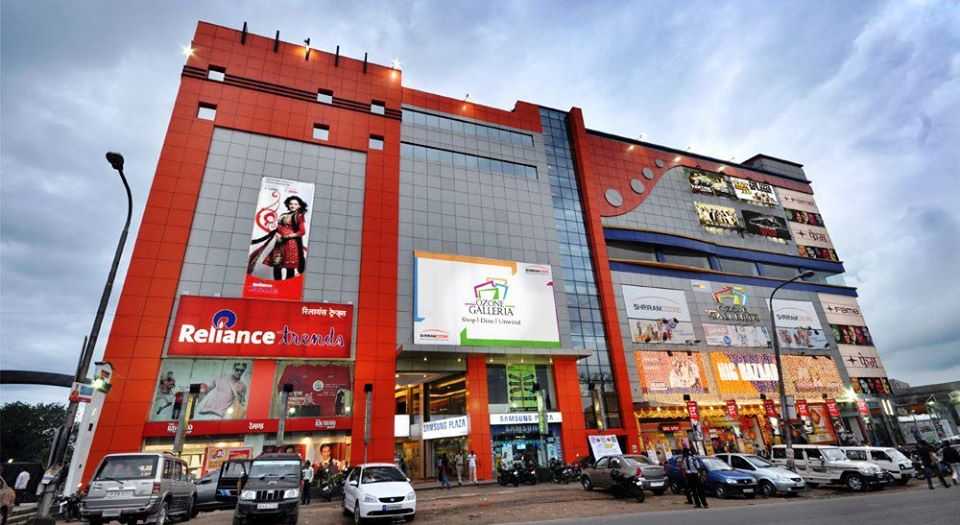 Claimed to be Jharkhand's first global mall, it was built by the Shriram Ozone Group of companies in 2009. Spread over 3,00,000 square feet, the mall has more than fifty stores with ample parking space. You will find it equipped with stores of almost every category— from sportswear to designer wear, gadgets to salons and quick bites. It even has a kids play zone where you can be assured that your child will be well occupied as you shop around this mall.
Popular Brands: Big Bazaar. Pantaloons, Nikon, Khadims, Lenevo, Reliance Digital and Reliance footprints. The Multiplex is owned by INOX.
Address: NH 32, Sugiadih, Sahayogi Nagar Sector II, Dhanbad, Jharkhand 828127
Time: 10:30 am - 11:30 pm
3. Shri Ram Plaza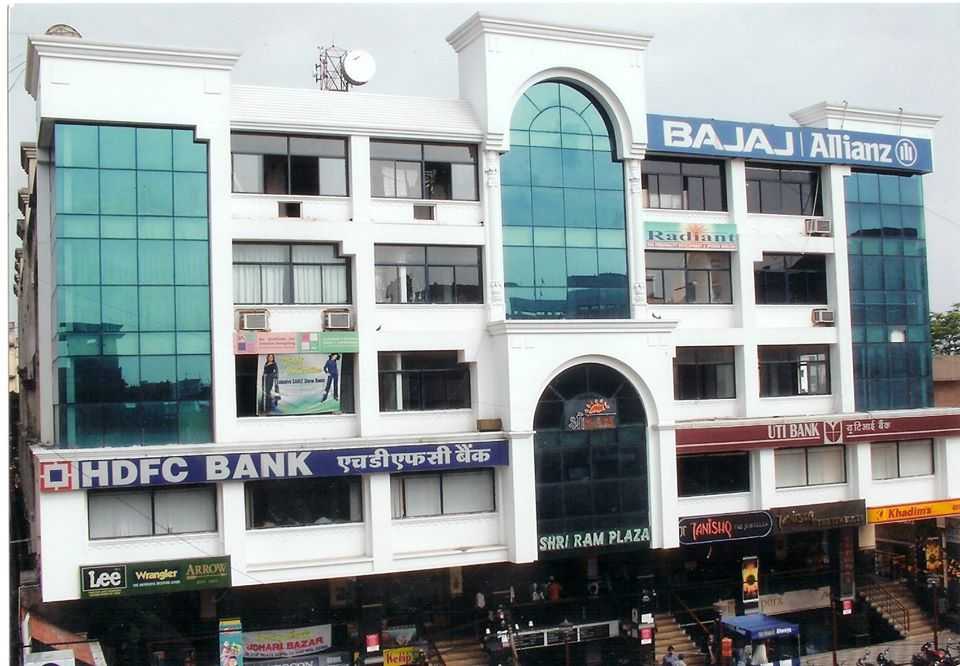 This is the second shopper's point in Bank More. The plaza has always been the spot that breaks away from the sightseeing in Dhanbad. It mostly has locally produced clothing and showrooms. Local designers have their boutiques and brand curated shops, that gives you a taste of Dhanbad's aesthetics.
Address: Jharia Rd, Bank More, Dhanbad, Jharkhand 826001
Timings: 9 am to 10 pm
4.City Centre Mall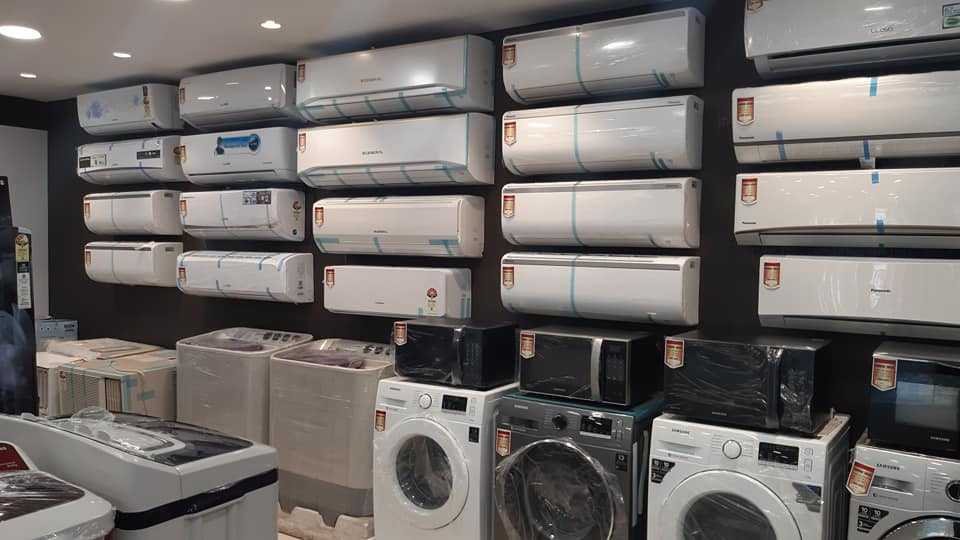 This franchise has made its mark over the shopping experience of Dhanbad as well. The mall has the most popular brands on home accessories, bags, footwear, books, spas, luggage and accessories, health and wellness, sportswear, cosmetics, toys, designer wear, Electronics, Jewellery and Quick Bites.
Address: Luby Circular Road, Jharudih, Dhanbad, Jharkhand 826001, India
Timing: 11 am to 10 30pm
5. City Square
This is residential come shopping complex. This is ideal for hosiery purposes. This complex accommodates a similar range of stores like Shri Ram Plaza.
Address: K .G. Ashram, Near Bhuiphore Mandir Gosaidhi, Tundi - Govindpur - Dhanbad Rd, Dhanbad, Jharkhand 828109
Time: 10:30 am - 8:30 pm
Upcoming Malls in Dhanbad
Following the streak of malls that refined over the past decade in Dhanbad, the newest addition to the string of malls is the
Prabhatam Grand Dhanbad.
This is set to be the largest one, not only in Dhanbad but in Bihar and Jharkhand combined. The brands on board so far are Westside, Metro, Spencer's, Max, Ray-Ban, Cafe Coffee Day, Croma, Red Chief, Pantaloons and Spykar amongst shopping stores and Inox for the multiplex. This mall is an upcoming 4.32 lakh square feet structure that is also set to host a boutique hotel. It is under construction in Chanchani Colony in Dhanbad.
Dhanbad is a rather homely town that brings the shopping and outing together to make a wholesome weekend activity with your family. Do visit these malls in Dhanbad.