Ever visualised yourself trekking through the dense forest zones, traversing through steep mountain zones flanked by enchanting greenery witnessing pristine waterfalls and vast vistas along the way? If you have, then you need to undertake the Kodachadri trek in the Western Ghats, located in Karnataka's Mookambika Wildlife Sanctuary.
What About This Trek?
The Kodachadri trek offers mesmerising views of tropical rainforests and mountains. You cut through magnificent cliffs, waterfalls, and valleys and also view the sunset at the Arabian Sea from the Kodachadri peak! You cannot miss Kodachadri trek, especially if you're an adventure junkie!
Want insights into the Kodachadri trek? Check out the details below!
Who Can Opt for the Kodachadri Trek?

Kodachadri trek brings along a series of adventures along the way. However, it isn't as challenging as the others. Beginners or trekking newbies can easily undertake this trek. Since most of the expedition covers a forest landscape amidst low altitudes, chances of altitude sickness are low as well.
If you bear sufficient stamina to walk for a few hours across 14 kilometres (to and fro), you are good to go. The Kodachadri trek is tagged between easy and moderate, which requires no prior trekking experience to wing this trek with hopefully no troubles!
Trek Duration
A two-day trek would suffice to cover the Kodachadri trail with little detours along the way.
Best Time to Visit Kodachadri For A Trek

You can undertake the Kodachadri expedition at any time of the year. But it is recommended to avoid trekking here during monsoons as it gets slippery and makes walking through the rocky roads difficult.
A Brief Trek Itinerary
Day 1- Bus Ride to the trek start point Hidlumane Falls- Mookambika Temple- Kodachadri Summit- Descend via Jeep Ride- Dinner and Campfire.
Day 2- Kavimani- Kavishaila- Bangalore
After an overnight bus journey to Kollur, commence your trek early in the morning. Since it's only a two-day trek, the trip would be rapid but brisk. It might turn out to be cumbersome but worth it!
Day 1
Trek to Kodachadri via Hidlumane Falls



Sampekatte
The trek covers several milestones. Once you start off from your base point near Sampekatte, you would embark on your accelerated journey.

Hidlumane Falls
After passing through lush green meadows and paddy fields, the adventurous trail begins. You come across Hidlumane Falls nestled in the forest zone which is a combination of 7 waterfalls. The path is challenging but truly rewarding with picturesque views of each waterfall.
Kodachadri Temple
After crossing the wilderness and waterfall zone, you come across a slippery route with massive rocks and roots which has to be carefully trodden upon. Stop by Kodachadri temple to soak in the humble vibes and then proceed to your final destination for the day.
Jeep Ride
The trail now diverts to a Jeep ride. You cross a challenging quest where you would pass by Cliff's edge to reach the magnificent Kodachadri cliff. The views from here will truly take your breath away.
Sarvajna Peetha
You can flank the Sarvajna Peetha; a temple-like structure that is said to have been the prime meditation spot for Indian philosopher Adi Sankaracharya.
The Peak
A visual treat of a panoramic view of the Arabian Sea awaits you with a multitude of hues. You then retreat to your homestay/ camp after this long day.
Day 2- Kavimani and Kavishaila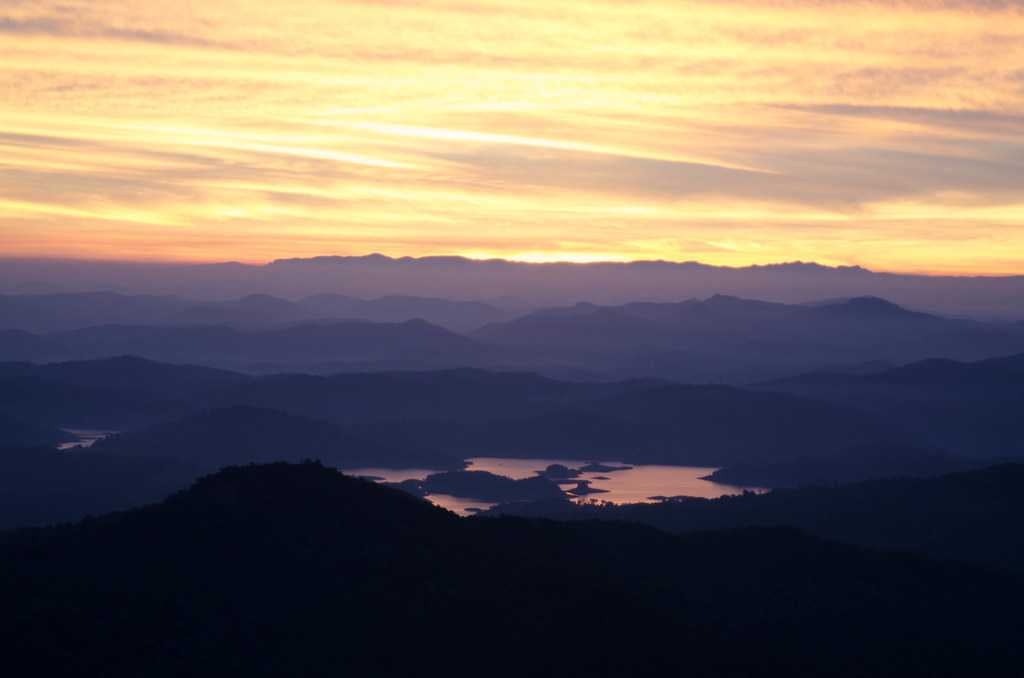 Kuppali and Kavimani
After you're done with a tiresome trek on day 1, your 2nd day includes a breezy visit to a quaint village that is home to the Kannada poet, playwright, and novelist who is famously known as "Kuvempu". Further on, you reach Kuppali, another village that houses Kavimani; a converted museum that was initially a three-storeyed house built in traditional Malnad architecture.
Kuvempu Rock Memorial
The next attraction you would visit is Kavishaila; a circular rock memorial dedicated to Kuvempu. These locations will give you insights into the rustic village lifestyle in addition to an array of serene surroundings!
With this, you come to the end of your trail from where you head back to the bus stops which would take you back to your favoured destination.
Prior Preparations for Kodachadri Trek

Kodachadri Trek isn't such an arduous trek to conquer. A moderately rated trek, Kodachadri trek also carries its share of adventures for which, you must undertake some physical preparations to stay fit and be trek-ready. Even if you're super enthusiastic and your body doesn't allow you to endure such a challenging adventure, it would be quite difficult to cope with the strain physically. Unless you indulge in a considerable amount of self-prep, the trek is not really recommended. Take the following measure to be good to go!
Cardiovascular Endurance

Altitude treks require healthy lungs. For improving your endurance, you can begin by merely jogging every day - initially at a low pace and then increase your pace day by day. Set a target distance to be covered in a given amount of time, say 4 kilometres in 40 minutes. It will take time, but make sure to achieve the target successfully before the trek begins. You can also improve your breathing with activities such as cycling, swimming and climbing stairs. Make sure you don't take too many breaks in between.
Core and Physical Strength

Since you will have to cover a hefty distance, on uneven terrains at times and not to forget, with your heavy backpack, you will want to strengthen your legs. Doing squats is an excellent way to ensure strong legs before the start of the trek. Three sets of squats, with eight squats in each set, should be good enough to build your legs.
Apart from the above activities, you can also do some stretching exercises - stretch your shoulders, hamstrings, quadriceps, hip flexors, lower back muscles regularly. This will help you in relaxing your muscles, especially when you climb up the slopes.
Basic Essentials and Gears

Backpack & rain cover: 50 - 60 litres with comfortable shoulder straps (a backpack with strong straps and supporting frame is necessary)
Trekking Pole: A trekking pole is an essential that will help you share the weight of your baggage, as well as provide support while walking under challenging terrains for a more extended time.
Head torch.
Water bottle/Hydration pack: Recommended to carry two bottles of one litre each.
Hydration pack: People who require it should carry one hydration pack and one bottle of one litre.
Thermos flask: At least one is recommended.
Snacks: Energy bars, dry fruits etc
Personal Medical Kit: Consult your doctor, keep Electral/ORS. Carry a minimum of one dose of medicine for each day, for fever, motion sickness, altitude sickness, allergy, painkiller, diarrhoea, acidity, indigestion. Carry crepe bandages, gauze, band-aids, cotton, ORS, antiseptic creams and pain relief spray or ointment.
Disposable Bags: Carry some disposable bags for wrapping wet clothes, disposing of waste material and compartmentalising things.
Clothing
Basic Apparel: Since the Kodachadri trek is a 2-day trek, three sets of clothes should be enough. Carry light clothes and some extra t-shirts. If you're travelling during winter, you will need a thermal and jacket, depending on your resistance.
Must-Haves: Carry enough thermals in winter, both top and bottom and t-shirts during summer.
Footwear

Trekking shoes: Carry at least a pair of these because they are the only saving grace for your feet in the chilly weather and harsh summers. They should preferably be Waterproof with a high ankle with a good grip.
Floaters/flip-flops: You could carry a pair, but it is optional if you want to get rid of the sturdy shoes at campsites.
Cotton socks: 5 pairs
Woollen socks: 2 pairs (for winters)
Accessories
Sunglasses: Sunglasses are mandatory. It becomes challenging to endure hot summers. Keep them handy.
Suncap: Since the sunray at altitudes is unfiltered with UV rays, a sun cap is necessary to protect your head.
Balaclava: To protect heat loss from your head
You can include some other accessories like sunscreen, lip balm, moisturiser, toilet paper, toothbrush, and toothpaste
Mandatory Documents To Carry
An Original and photocopy of government-approved ID proof.
Medical certificate and disclaimer to be filled by the trekker.
Medical certificate to be filled by the doctor.
So now you know where to head to if you wish to trek. Kodachadri trek is a short trek with lots of adventures and views! Head to this forest trail right away! Are you excited to take the Kodachadri trek? Let us know in the comments below!