The city of
Mui Ne
in South-east
Vietnam
is a beach town famous for windsurfing, kitesurfing and other adventurous water sports. For locals as well, the town of Mui Ne is an excellent spot of weekend getaway, as it is a few kilometres away from the Ho Chi Minh city. Vietnam is coming up as a great tourist destination, and there are a lot of activities that tourists can do apart from exploring the beautiful country.
Here is everything you need to know about Kitesurfing in Mui Ne:
Best Time to Kite Surf in Mui Ne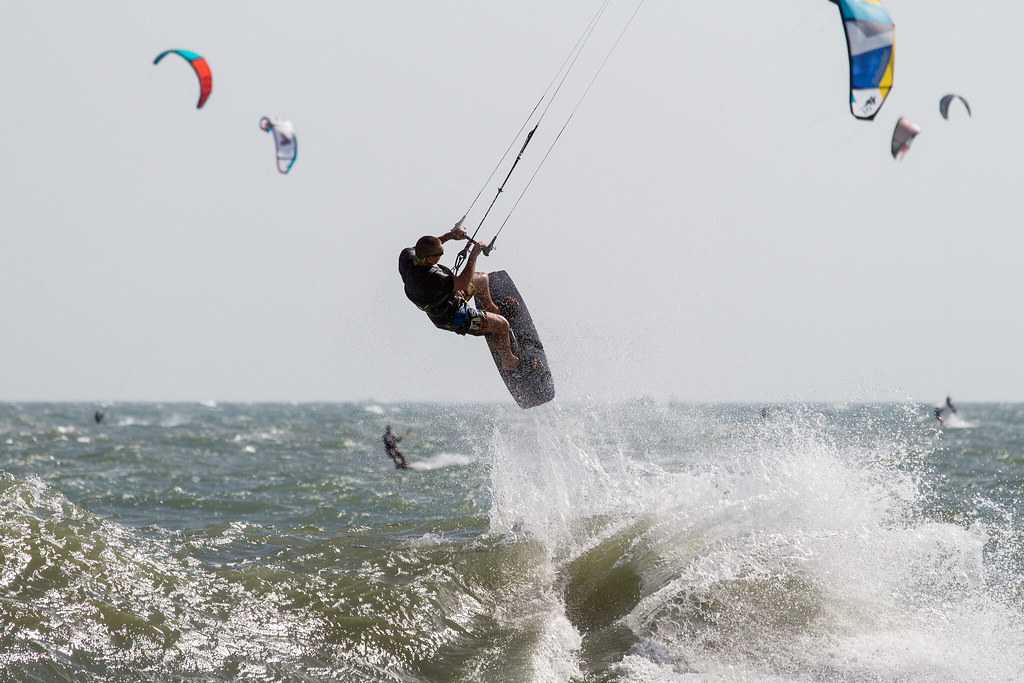 The city of Mui Ne has one of the best weather conditions in Vietnam throughout the year. It is recommended to visit the place during November and March if you're planning to do kitesurfing here. These months have a relatively dry season with strong, gusty winds of 18 to 24 knots. With temperature ranging from 20 to 25-degree celsius, the water remains favourable for kitesurfing till winds are of appropriate speed. As soon as winds become, extremely high speed, the surfing schools stop kitesurfing sports as it can turn out to be dangerous for tourists.
Kitesurfing Spots in Mui Ne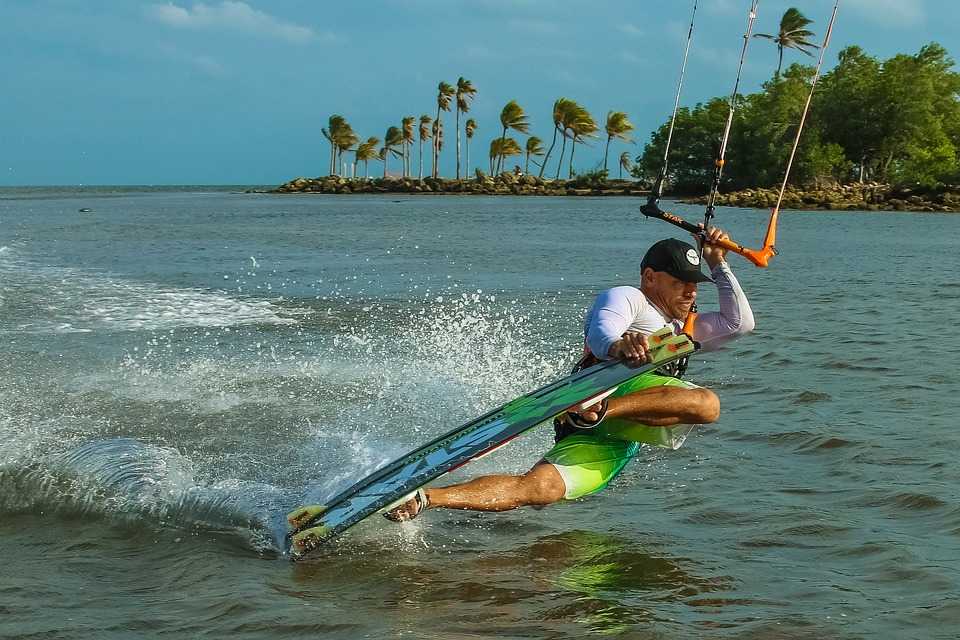 Mui Ne Main Beach: The safest destination for all the beginners planning to learn to kitesurf is the Mui Ne main beach. The wind speed and the magnitude of waves make it extremely favourable for all the kite surfers.
Cemetry: The Cemetry is a particularly dangerous spot for kitesurfing; hence, it should be only explored by experienced kite surfers. The area is pretty rocky, and the chances are that the massive rocks may rip off your kites if you're not experienced rider.
Malibu (Hon Rom): The Malibu also has similar conditions like that of the Cemetry. However, the only difference is that the surfers can go deeper into the bay to stay away from rocks. The winds are cross onshore making it favourable for kitesurfing.
Suoi Nuoc: Near Malibu is Suoi Nuoc which has most of the onshore winds. The place is recommended for kitesurfing for trained riders as well as those who are at the intermediate level. The beginners may face difficulty due to high wind speed found here.
Turtle Island: The island is 200 metres out from Mui Ne, but the kitesurfing begins from the mainland of the city. The area is beautiful and curves beautifully giving rise to both onshore and cross shore winds. The waves are incredibly supportive of the kitesurfing. Hence, not only experienced riders but also beginners can do kitesurfing here.
Kitesurfing Schools in Mui Ne
1. Jibe's Beach Club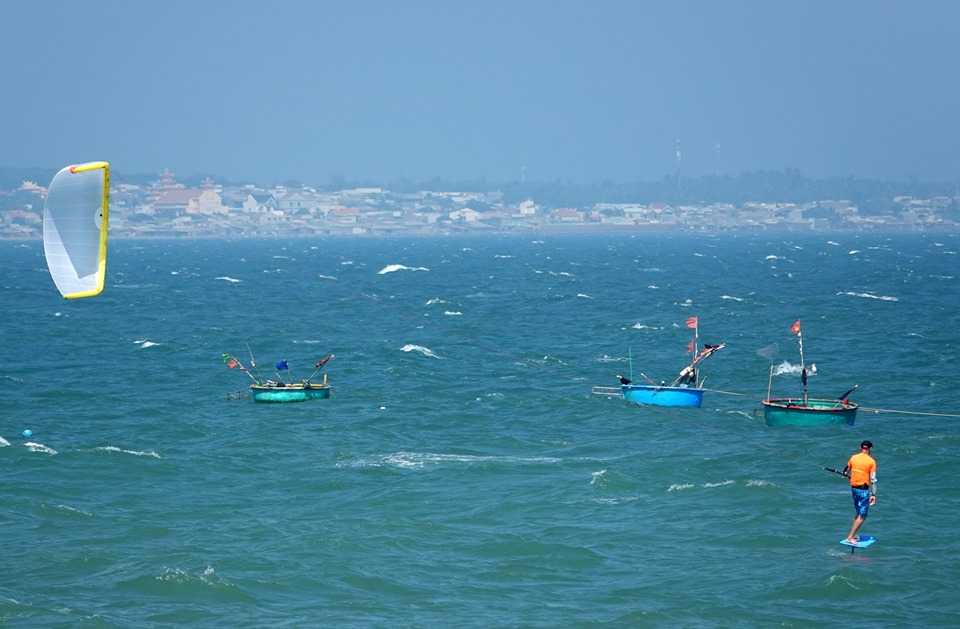 One of the first kitesurfing schools in the city, Jibe's Beach Club has one of the best faculty and trained professionals providing lessons to the beginners. All instructors are IKO certified.
Prices:
Standard price - USD 65 per hour with a variety of packages
3 hour class - USD 140
6 hour class - USD 280
9 hour class - USD 410.
Address: 90 Nguyen Dinh Chieu Phurong Ham Tien, Thanh pho Phan Thiet, Bin Thuan.
Timings: 9:00 AM to 5:00 PM
2. Surfpoint
It is a tremendous Vietnamese and Polish kitesurfing school. They have a vast beach to give lessons to all the students. All trainers are certified with a variety of courses for the students. All classes have unlimited access to kitesurfing equipment, all-time personal trainer guidance and provide the students with IKO certification.
Prices:
3 hour private tuition - USD 150
3 hour group tuition - USD 120
5 hour private class - USD 250
5 hour group class - USD 200 (this five hour class is highly recommended for all the beginners)
Address: 52 Nguyen Dinh Chieu khu pho 1, Tp. Phan Thiet, Binh Thuan.
Timings: 9:00 AM to 5:00 AM
3. C2Sky


A foreign-owned company set up here in Mui Ne is well known for its trained staff, clean environment and proper equipment. Their all courses include the kite gear, personal instructor, beach boy assistance, refreshments and safety equipment.
Prices:
Beginner Course for 2-3 days - USD 385
4-5 days - USD 600.
Address: 16 Nguyen Dinh Chieu, kho pho 1, Thanh pho Phan Thiet, Binh Thuan.
Timings: 8:30 AM to 6:00 PM
Beware of These Probable Dangers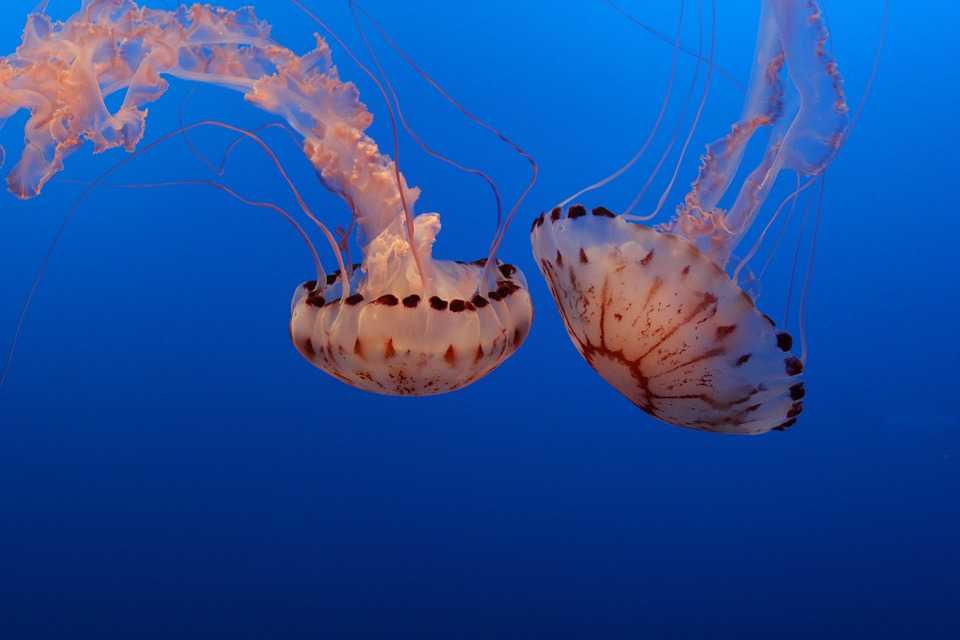 Being a sheltered bay, the area of Mui Ne is considerably safer for kitesurfing. However, few cities have rocks, and a few accidents may occur while landing at specific points, having a rocky terrain.
Jellyfish is another threat that may harm your kitesurfing experience while in water. However, most jellyfish found here are not harmful to humans. In rare cases, if a jellyfish stings you; most kitesurfing schools have ointments and medications for the same which can be easily treated.
Tips and Advice While Kitesurfing in Mui Ne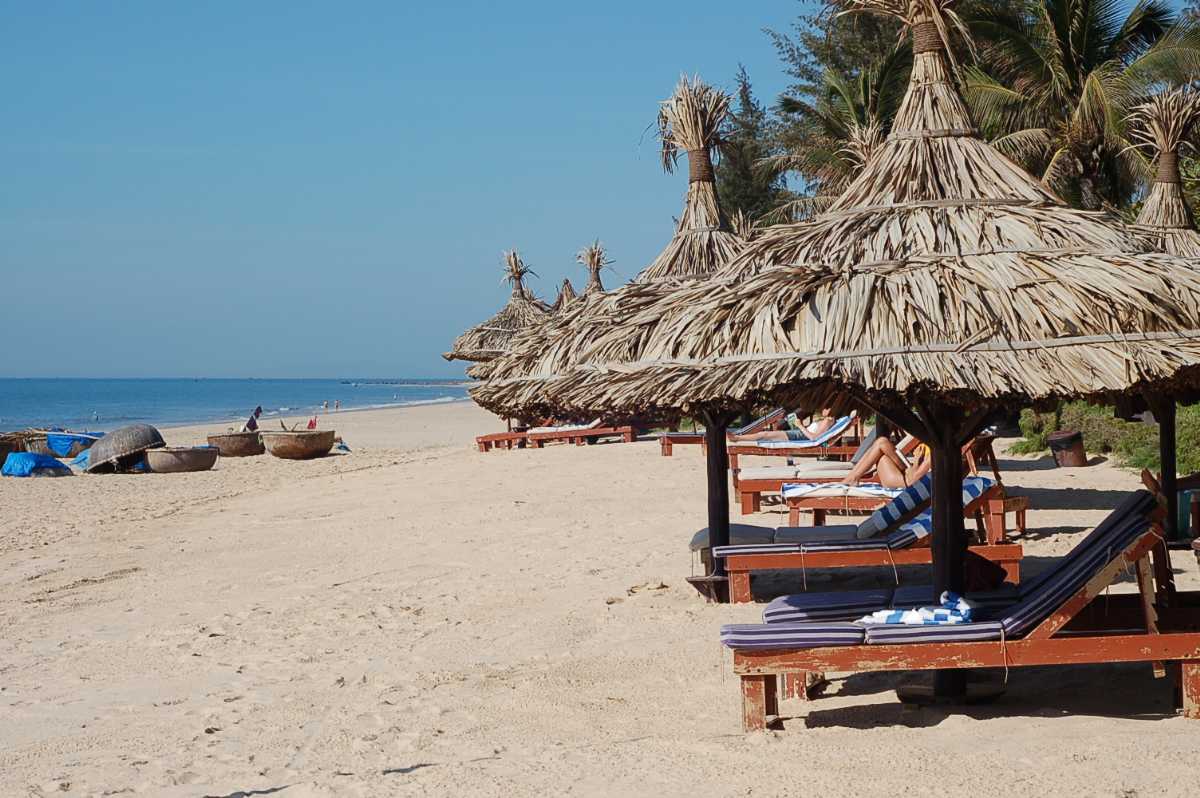 It is essential to enrol yourself with an IKO certified trainer or school for learning to kitesurf. Avoid enrolling yourself with scammers and frauds.
The wind and water are much lighter and favourable at the beginning of the day. Hence, it is the most suitable time for surfing for beginners.
Keep in mind the weather conditions, especially; wind speed and waves before going into the water.
If you're not confident at any point, get all your doubts cleared from the instructor. Ask as many questions as you can.
Even if you're an experienced rider, it is always recommended to take up a refresher course from surfing schools to get used to with the equipment.
Mui Ne is a suitable spot for all the beginners who wish to learn to kitesurf and indulge in adventurous watersports. The place has a lot to offer with great nightlife, beautiful beaches and fantasy sports. So if you're planning to visit Mui Ne; kitesurfing has to be on top of your list.