Undeniably,
Manali
's snow-capped mountains, lush green deodars along meandering roads and the chilly weather are every romantic's dream. A large number of couples in
India
are opting for a honeymoon in Manali these days. Typically, Manali seems like Cupid's abode!
Manali has something to offer for all kinds of couples - for those looking for a peaceful, calm and romantic honeymoon' for those wanting to explore their adventurous side, for the religious couples and the food lovers.
Here are some things you can do on your honeymoon in Manali for experience the epitome of romance.
1. Indulge In a Hot Spring Bath


Himachal Pradesh is known for its natural sulphur springs. The most well-known spring is in Vashisht, which is a village 3 kms from Manali. Tourists from all over the globe visit this picturesque hamlet to take a dip in the hot water spring. This water has healing and relaxing properties, which is why couples on their honeymoon in Manali love visiting this place.
2. Spend Time at Pandoh Dam

Pandoh dam is a beautiful tourist spot situated between Manali and
Kullu
. It offers a scenic view. Couples can sit along the river for as long as they want. Pandoh is a visual treat and a dopamine treat for couples spending their honeymoon in Manali.
3. Travel to Naggar and Dine in a Castle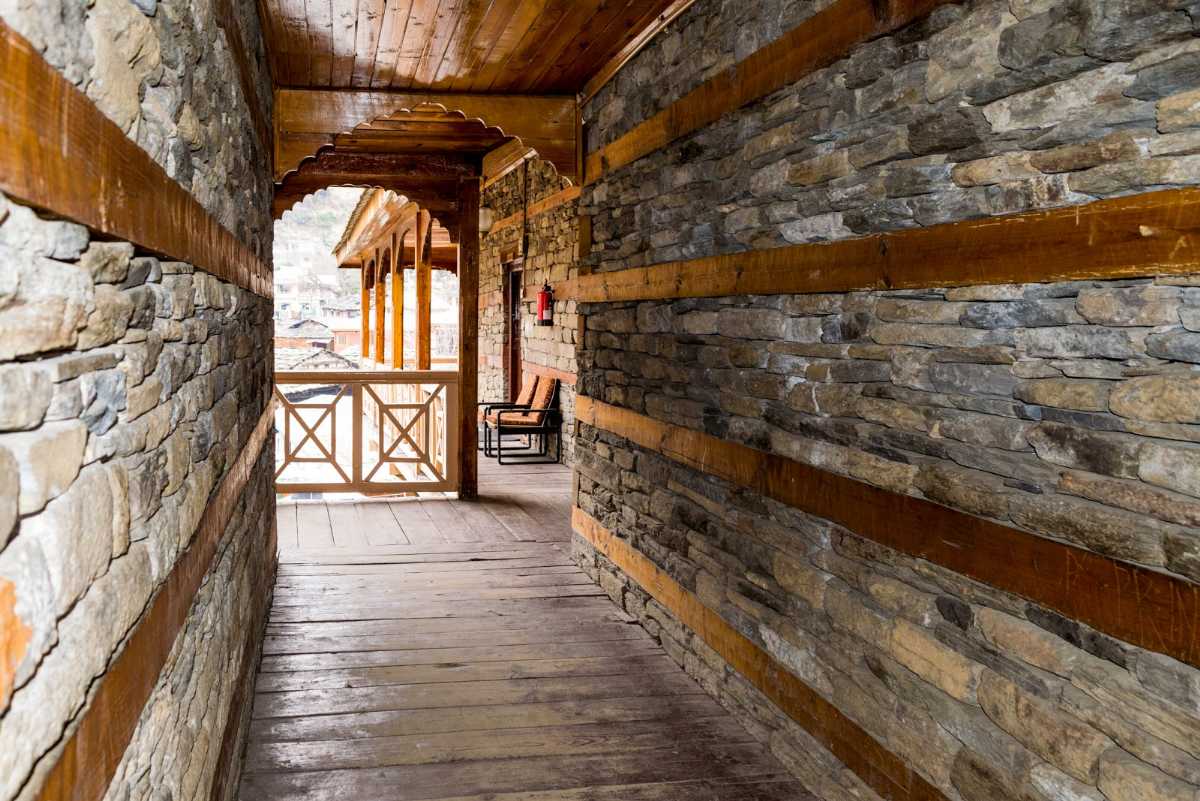 Naggar is a castle situated 20 kms from Manali and the drive to this old castle is a surreal one. The villa is charming beyond imagination! The beautiful cafes of Naggar serve as a perfect dine out option for couples on their honeymoon. It allows them to sit by the window of the castle and relish some gourmet delights.


4. Find Peace in a Monastery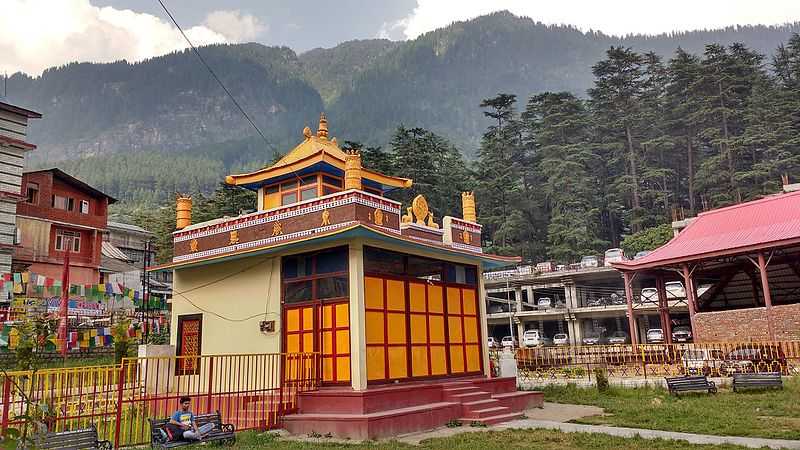 Manali has some beautifully peaceful monasteries. The biggest monastery is Gadhan Thekchhokling Gompa, which is also a tourist destination. A monastery is usually very calm and friendly, and Gompa is no exception to this. What would be more romantic than to walk in silence with your partner here?
5. Play in Snow in Rohtang Pass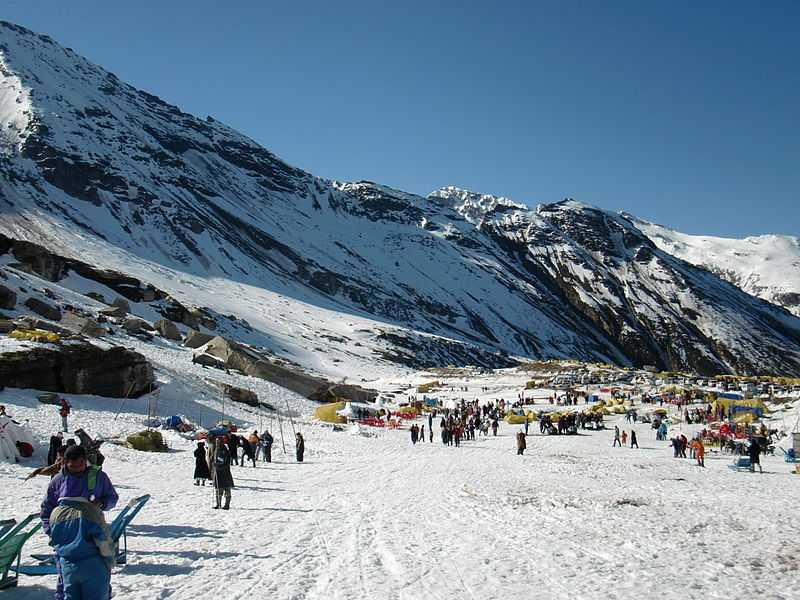 A honeymoon in Manali is incomplete without visiting Rohtang. Rohtang is accessible on foot only. This trek is an easy and pleasant one. The pass is snow-covered throughout the year. Couples can play in snow here, and take back playfully sweet memories with them.
6. Lie in the Lush Green Meadows of Solang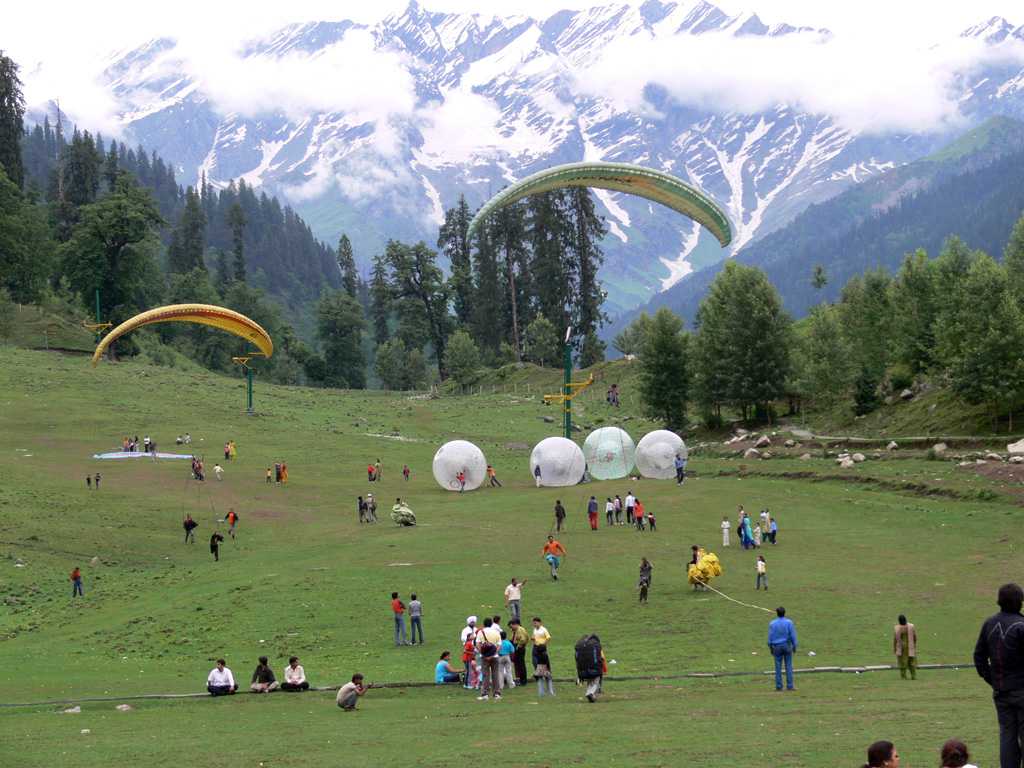 Solang Valley is the highest accessible valley of Manali, and this peak-valley is lush green. This valley also offers sports activities, and gourmet treats. Couples can make the most of these, and also get pictures clicked in the local mountain outfits with various props.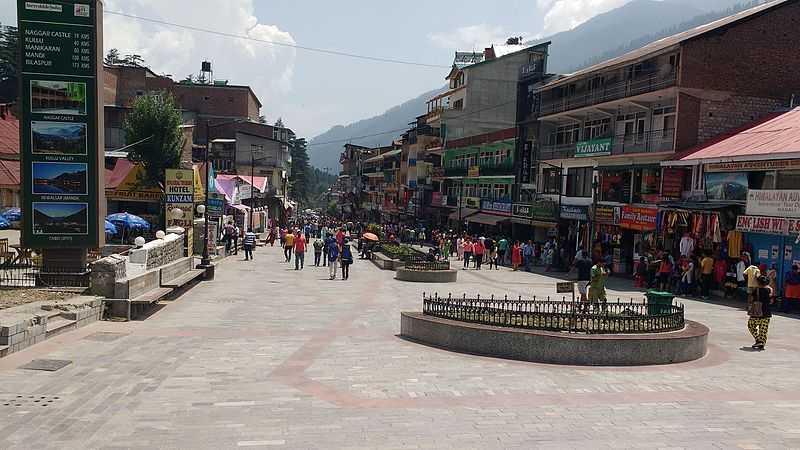 Mall Road in Manali is the primary market here. It is a straight dimly lit road, lined with shops, roadside vendors and restaurants. Mall Road is the right place for couples on their honeymoon in Manali - a quaint walk amidst high mountains, quirky shops selling antics, small cafes and restaurants, and benches at regular intervals.
Adrenaline Rush!
Manali is an adventure paradise! Its geographical location, topography and terrain make it possible to conduct a plethora of sports activities.
Here's what adventurous, explorer couples can do during their honeymoon in Manali.
8. Enjoy Water Sports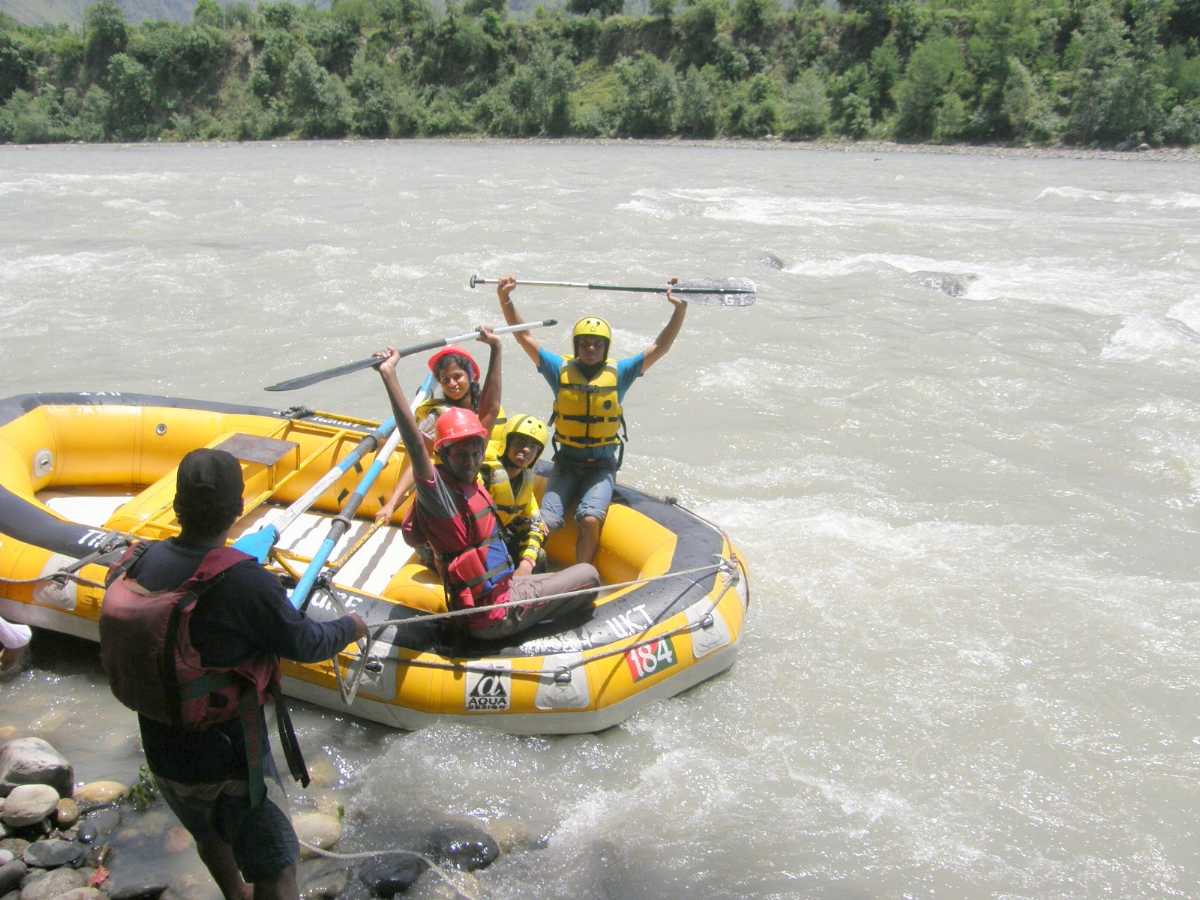 Pump your adrenaline rush by indulging in these water sports, on the white waters of Beas.
Some of the water sports include valley crossing, rafting, canyoning, water-rock climbing and snorkelling.
9. Fly Away Together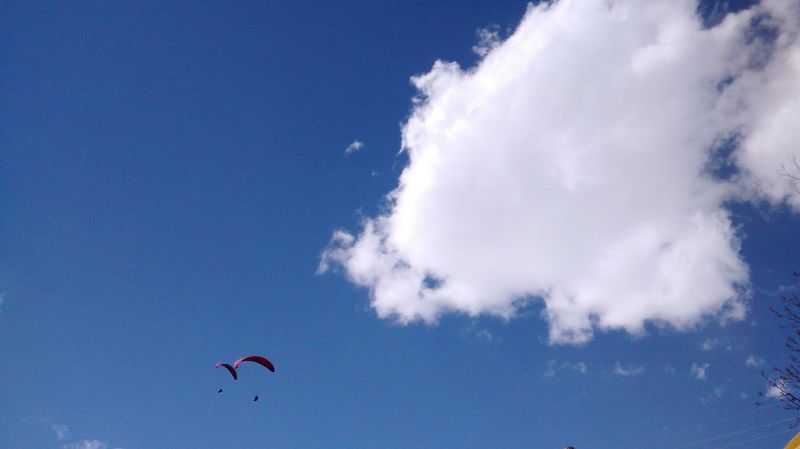 Paragliding
is a favourite sport in Manali. Couples have the option of paragliding together. Flying together, surrounded by snow-clad peaks with your partner will undoubtedly be an unforgettable experience. After all, couples that fly together stay together!
10. Make The Most of the Snow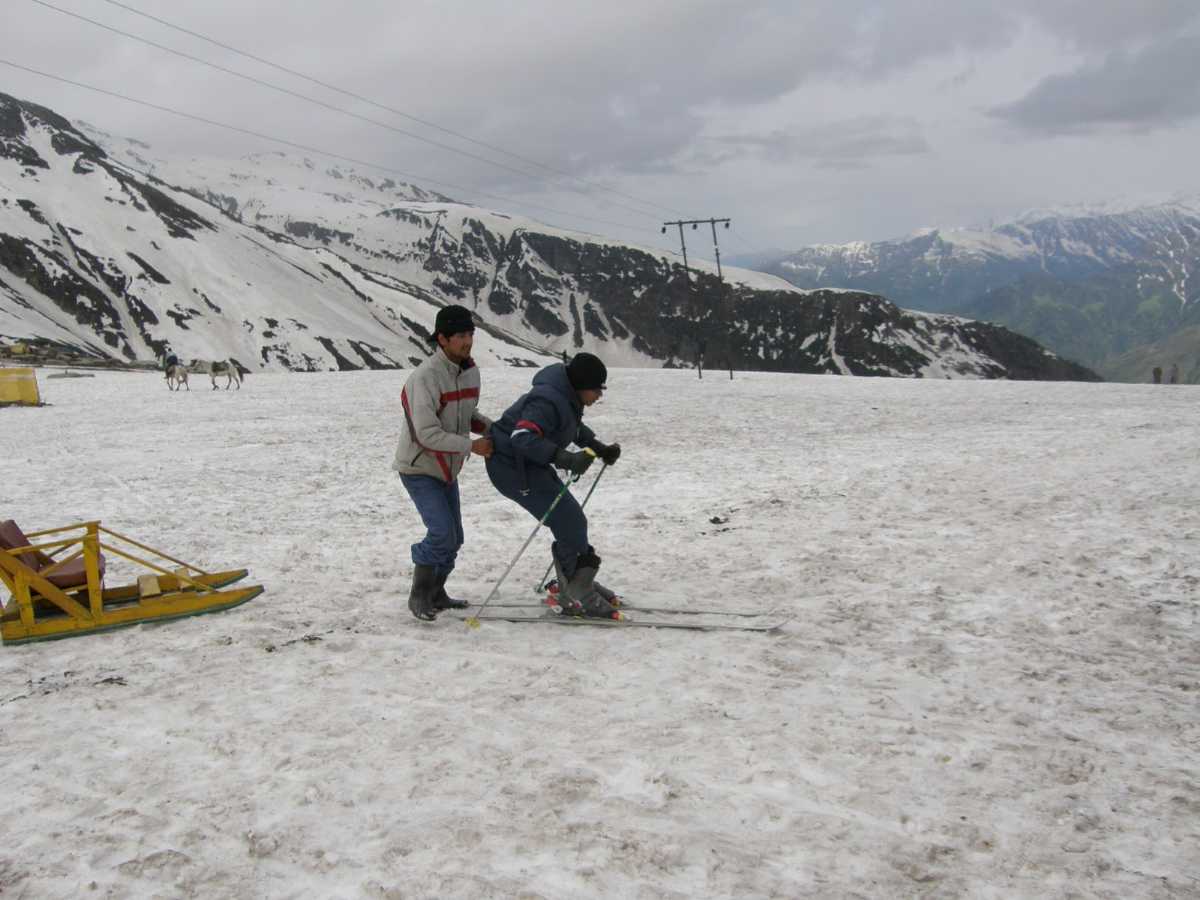 Manali is snow covered for almost half the year which makes it a hub of snow sports and adventures. Some of these include skiing, ice climbing
and snowboarding.
11. Trek Your Way Up the Hills in Manali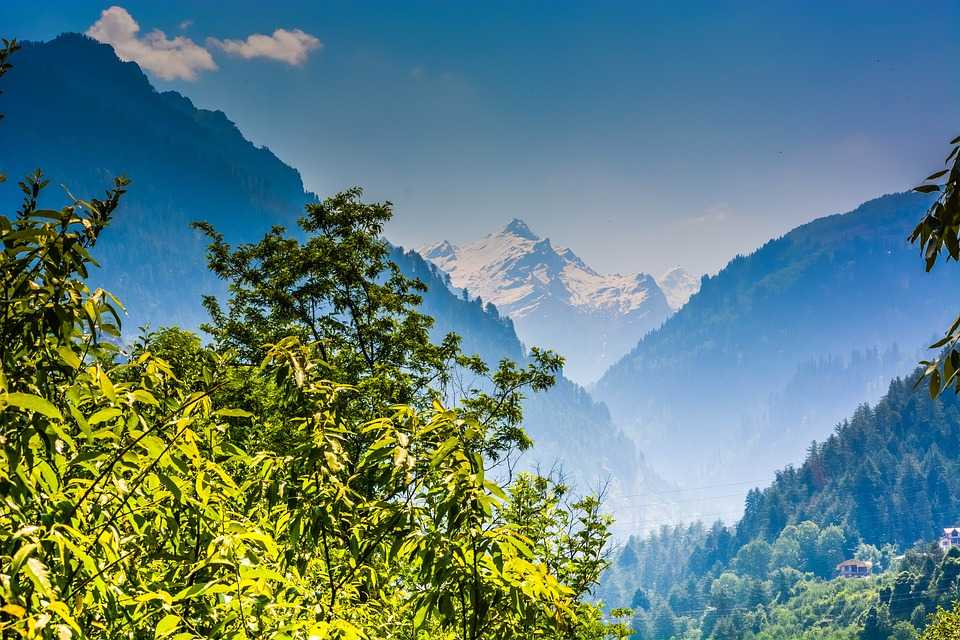 The rocky terrain in and around Manali serves as an ideal trekking route. Couples can undertake all kinds of treks - easy, moderate or challenging. These treks offer splendid views, and end in snow-covered hilltops, making it an experience of a lifetime. The most beautiful treks are the Rohtang Trek and Beas Kund Trek.
12. Romance with Some Adventure Activities
The undulating landscapes of Manali enhance the possibility of many sports. Couples can opt for any of these and explore their wild side.
Some of these adventure sports include Mountaineering, Rock climbing, Rappelling and Zorbing.
13. Visit the Hadimba Temple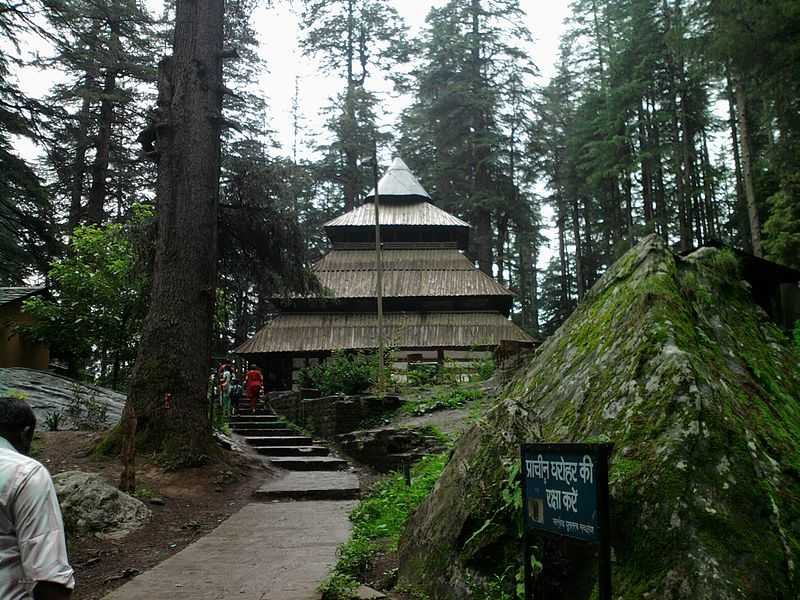 Are you a religious couple that wants to visit some iconic temples together? You can do it during your honeymoon in Manali.Hadimba temple was constructed in honour of Hidimba Devi, an essential character in Mahabharata. It is locally called Dhungari Temple and is in the middle of Dhungiri Van Vihar, a cedar forest. This quaint temple has a market outside it, where one will find stores selling souvenirs.
Its location combined with its serenity makes Hadimba temple a must-visit for couples on their honeymoon in Manali
Although Manali has several hotels, there are some hotels which are known for their honeymoon suites and services. Some of these are Hotel Prini Inn and Honeymoon Inn. WIth hotels so specific for honeymoon stay, why wouldn't a couple want to visit Manali for their honeymoon?
Manali is also a gourmet paradise. It is known for rice dishes, trout fish and desserts. During winters, vendors sell small pieces of gulab jamuns in a newspaper basket along Mall road.
Other Details For Your Honeymoon In Manali
Reaching Manali is quite convenient. Most couples prefer to take a bus from Delhi,
Chandigarh
, Ambala or
Pathankot
. The nearest airport is
Bhuntar
airport in Kullu (50 km from Manali). The nearest railway station is Jogindernagar.
There are many tour companies offering honeymoon tour packages for Manali and its surrounding areas. These packages start from Rs. 9000.
Manali is now nicknamed the 'Honeymoon Capital of India', owing to its spectacular landscapes, breathtaking mountains, silver deodar forests, extensive apple orchards, adventure sports, sightseeing options, resorts and food specialities. The snow in Manali adds a magical touch to its sceneries, and it makes it the most romantic destination in India.