Kashmir is known as the paradise on Earth and rightly so. It has its charm in the enchanting valley views and green nature, but its festivals add an extra flavour to the beauty of the state. People try to forget all the communal tensions that exist and celebrate the festivities together in peace. This exquisitely defines the beauty of this holy land.
In
India
, festivals are celebrated more than any other country in the world. And every festival is celebrated with great zeal and zest, fancy feasting and incredible merry-making. Every religion has its hundred festivals and every state another hundred which makes this land holy, sacred and culturally rich.
Here are some of the major festivals of Jammu and Kashmir that you must know of:

1. Urs
Date: Not out
Eid Ul Fitr is celebrated on the last day of a month-long fasting in Ramzan or Ramadan. Namaz is offered six times on this day and fast is broken with feasting. Exchange of sweets and wearing new clothes, meeting relatives and sharing wishes completes this peaceful festival. Eid ul Azha or Bakra Eid is celebrated in the second half of the year when a goat, camel or a sheep is sacrificed in every Muslim Household. It takes its origin from their principle of Kurbani or Sacrifice. The Urs or Ziarats is an important festival in Kashmir which witnesses participation from Muslims, Hindus and Sikhs. It is a huge inter-communal celebration and is celebrated many times in a year. Basically, this festival is celebrated on the death anniversaries of eminent Muslim saints like Meesha Sahib, Batamol Sahib and Bahauddin. Often a bad weather is faced on the day of Urs celebrations, despite which a huge celebration is marked by people from all religions.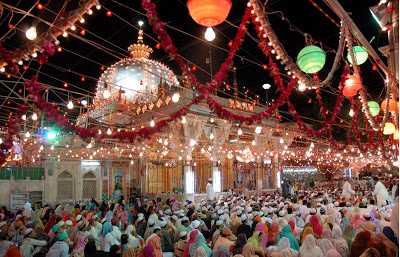 2. Eid ul Azha and Eid ul Fitr
Dates: 29th June and 22nd April, 2023 respectively
The two most important festivals of Muslims are celebrated in Kashmir in the full-fledged extravaganza. Kashmir being the Muslim majority region, Muslim festivities witness a huge participation. Although Eid is a festival celebrated throughout the world and in the rest of India too, with great buzz, Kashmir's magic makes Eid here a delight to celebrate.



3. Hemis Festival
Dates: 28th June to 29th June 2023
Hemis Gompa is the largest and richest monastery in Kashmir, located in Ladakh where Hemis is celebrated with full pomp and show. This day is declared as the state holiday. It is celebrated to commemorate the birth anniversary of Padmasambhava who is known as the founder of Tibetan Buddhism. Celebrated for two days in the fifth month of the year, also called Tibetan lunar month, the festivities take place in a large courtyard of this monastery. Men get dressed up in traditional attires and women also wear heavy jewellery and headgears.

The Lamas perform 'Chaam' dance which is their traditional dance on the beats of drums and horns and cymbals. This performance is very traditional in its way and reflect the culture of Ladakh and is an important part of Tantric Buddhism. The story also speaks of a celebration of victory over evil to remind how Padmasambhava fought valiantly with evil demons and won. If you're ever in Kashmir during this time, the festivities will add extra stars to your trip.


4. Baisakhi
Dates: 13th April 2023
Baisakhi is celebrated throughout the country on the 13th of April and is a prominent festival of the Sikhs. The day is celebrated as the New Year by Sikhs in India. This date embarks the harvesting season in India. This festival witnesses humongous celebrations in the state of Kashmir, because of the population of Sikhs in the region. Especially the embarking of harvesting season in Northern India has huge cultural relevance to the Sikhs of Kashmir.

5. Tulip Festival
Dates: April - May 2023
With hundreds of Tulip Gardens in all of Kashmir, the state flourishes with Tulips during the spring season. With the largest Tulip Garden in Asia in its bounty,
Srinagar
plays host to the great Tulip Festival every year. The festival boasts of the variety of Tulips garnered here. During the springs, the sight of the tulips in any of these gardens is a sight to behold, undoubtedly a mesmerizing and breathtaking sight, especially for a non-Kashmiri. Tulip Festival takes place at the Indira Gandhi Memorial Tulip Garden in Srinagar, Kashmir. The festival features a showcase of local handicrafts, luscious cuisine, cultural programs and of course, Tulips!

6. Shikara Festival
Dates: March 2023
The lifeline and identity of the
Dal Lake
in Kashmir, Shikara needs to be celebrated once in a year. To promote tourism, Kashmir's government began this festival in 2016. During the festival, Shikaras are painted and dressed beautifully. Shikaras participate in Shikara Race, Dragon Boat Race and Canoe Polo Match. Other cultural programs are also organised which will give you a glimpse of the culture of Kashmir. It takes place in the months of July or August.

7. Gurez Festival
Around 123 km from the capital of Kashmir, Gurez is the placid valley in the Himalayas at an elevated height of about 8,000 feet. The picturesque valley has a plethora of scenic views as it lies on the ancient Silk Route. Neelum River flows amidst the Gurez valley and is a perfect destination for river rafting activity. People of Gurez play host to the annual festival in which they showcase their handicrafts, cuisines, and culture.
Everyone assembles for the fest which also involves fun activities like river rafting, trekking, zorbing, cycling, etc. Many competitions such as painting and drawing also take place which witnesses huge participation. Many musical programs displaying Kashmiri culture are also a pleasure to attend. Gurez Festival is celebrated at the time of July or August in the scintillating valley of Gurez.

8. Lohri
Dates: 13th January 2023
Celebrated on 13 January every year, Lohri festival marks the end of peak winter celebrates the harvest of crops. It is a festival to celebrate the harvest of sugarcane crops in January. People light up a bonfire, sing songs, dance and eat winter delicacies made of corn, peanuts, sesame and jaggery. It is a popular festival in
Punjab
and Jammu.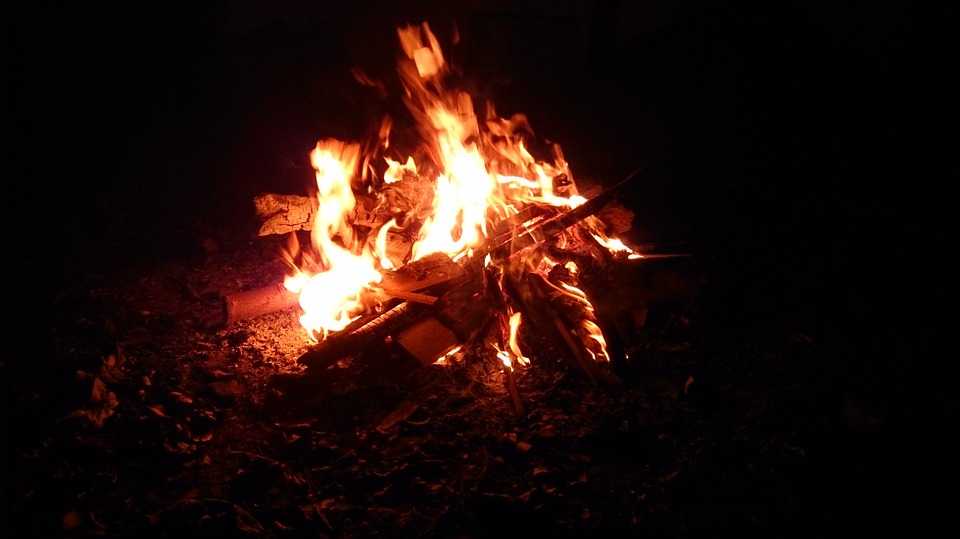 The state of Jammu & Kashmir is quite prominent on the world map. The political controversies and its stunning beauty might be the first reasons to state but its festivities are no less of an attraction. Festival in India means dance, pomp and show, fasting, fancy clothing, delicacies, hospitality and much more. When it comes to celebrating and feasting on the festivals, may it be Hindu or Muslim or Buddhist, Kashmiris are a charm to watch.