The L-shaped island of
Koh Lipe
, its picture-perfect blue lagoons, white summery sand beaches and exotic marine life, harbours everything you have ever dreamt of for your much-awaited first underwater dive. Koh Lipe, which translates to 'Paper Island' in the local language, is located on the Southwest coast of the Andaman Sea in
Thailand
near the Malaysian border, and over the past decade, it has garnered substantial tourist attention from all over the world.
From Scuba Diving and Freediving in Koh Lipe to Snorkelling, Kayaking and Sailing, the Island is a paradise for an adventure enthusiast who is planning for a refreshing weekend escape. 
Koh Lipe Dive Location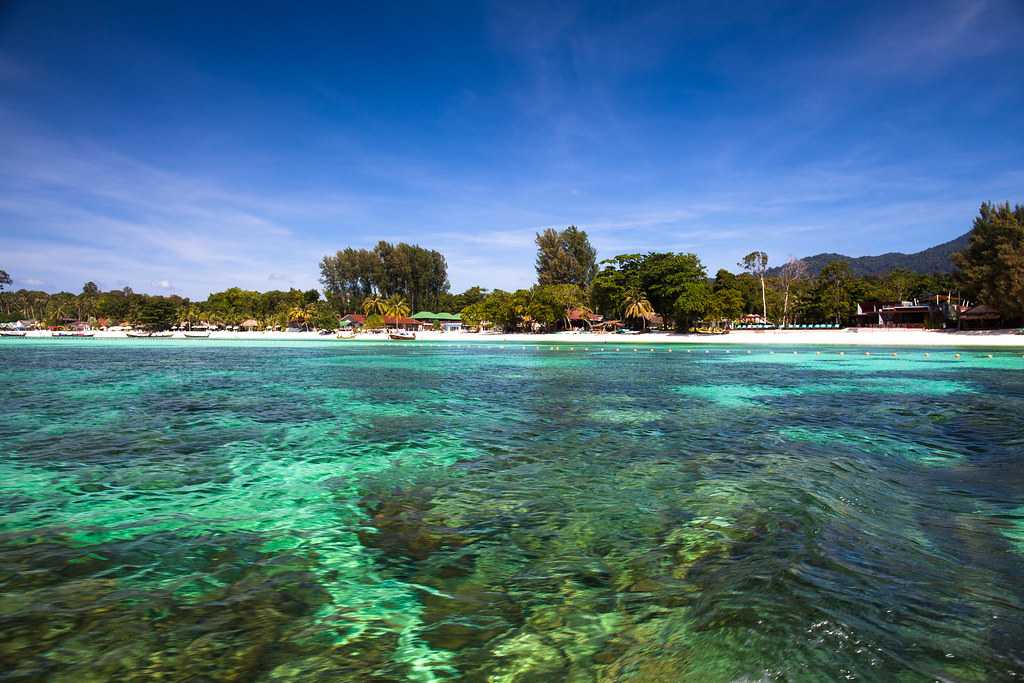 Koh Lipe runs to a length of about 2 kilometres, with four main beaches, namely, Sunrise Beach or Hat Chao Ley, Sunset Beach or Hat Pramong,
Pattaya Beach
and Karma Beach. These southern Thailand beaches serve one of the most picturesque coastline settings with their crystal clear aquamarine water and captivating corals. Being a part of the Tarutao National Marine Park, Koh Lipe is also home to the native Malay gipsies, which gives the Island an extra layer of the exotic. 
Best Time to Visit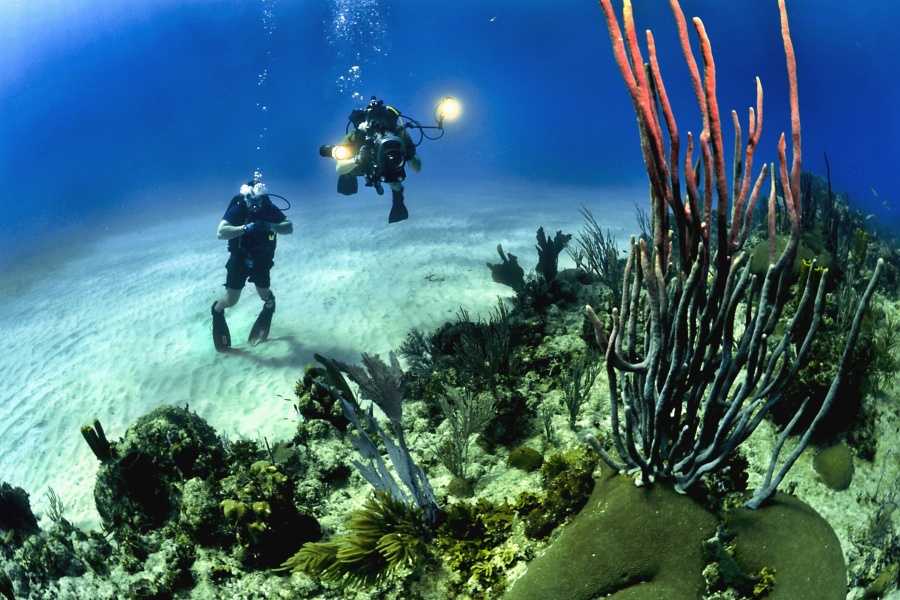 The Andaman Sea is one of the significant reasons because of which Thailand leads in the Tourism Industry and Koh Lipe, being one of the busiest in-demand Western Islands of Thailand, swarms with tourists starting from November till the end of May. But the best time to visit Koh Lipe Island is not during the peak season; instead, it is recommended to plan your trip anywhere between June and October. The cost of scuba diving and other such activities on the Island are comparatively cheaper in the offseason; moreover, the beaches are far less crowded which in turn complements the drizzly serene weather and surroundings.
Diving Locations On and near Koh Lipe Island
Tarutao National Marine Park in Thailand comprises one large Island,
Koh Tarutao
and over twenty small Islands of the Adang-Rawi Archipelago which includes the Koh Lipe Island as well. In spite of being a small island, Koh Lipe offers an incomparable diving experience during half-moon days at these excellent diving locations on and near the Island. Tarutao National Marine Park charges THB 200 as a one-time fee giving all tourists a legal permit to explore the underwater Marine Park, which is valid only for five days.
1. 8 Mile Rock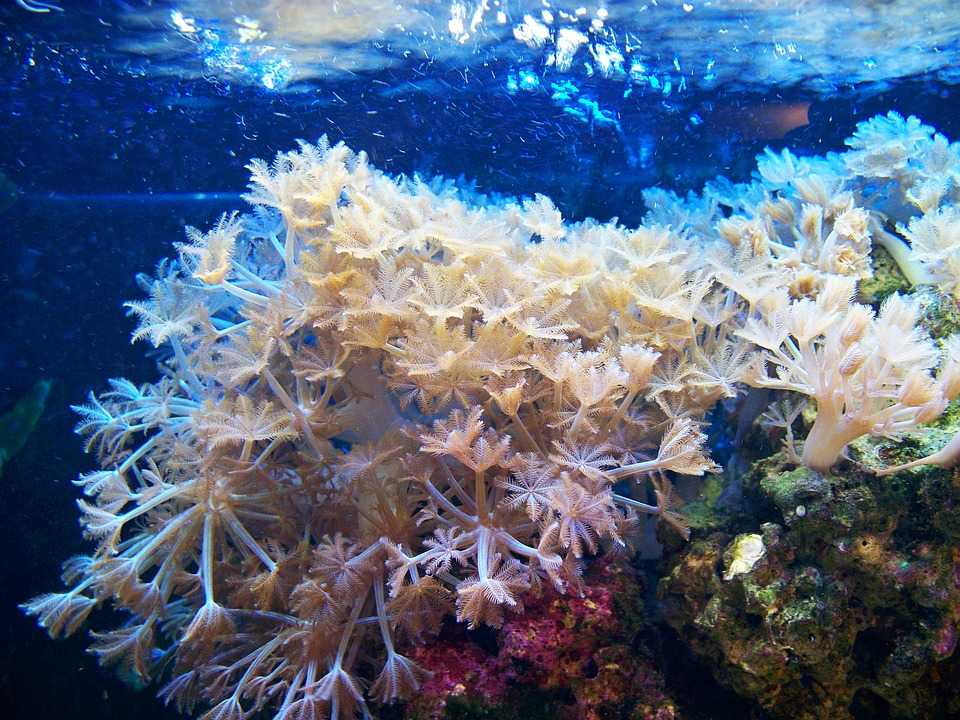 8 Mile Rock is a submerged pinnacle in the Andaman Sea, situated at a distance of about 8 miles from Koh Lipe Island.
Depth: 14-50 metres
Current: Mildly Strong
Consult the well experienced dive experts of the centre of your choice to ensure your safety.
Highlights
Various species of colourful soft corals and reefs, common sights of Manta and Eagle Rays, Whale and Leopard Sharks and shoals of pelagic fish and barracudas.
How to Reach: A one hour scenic boat ride in the Andaman Sea from Koh Lipe Island will take you to the 8 mile rock. The boat rides are organised by specific licensed diving centres and are more convenient than the local long tail boat rides.
2. Koh Adang and Koh Rawi Islands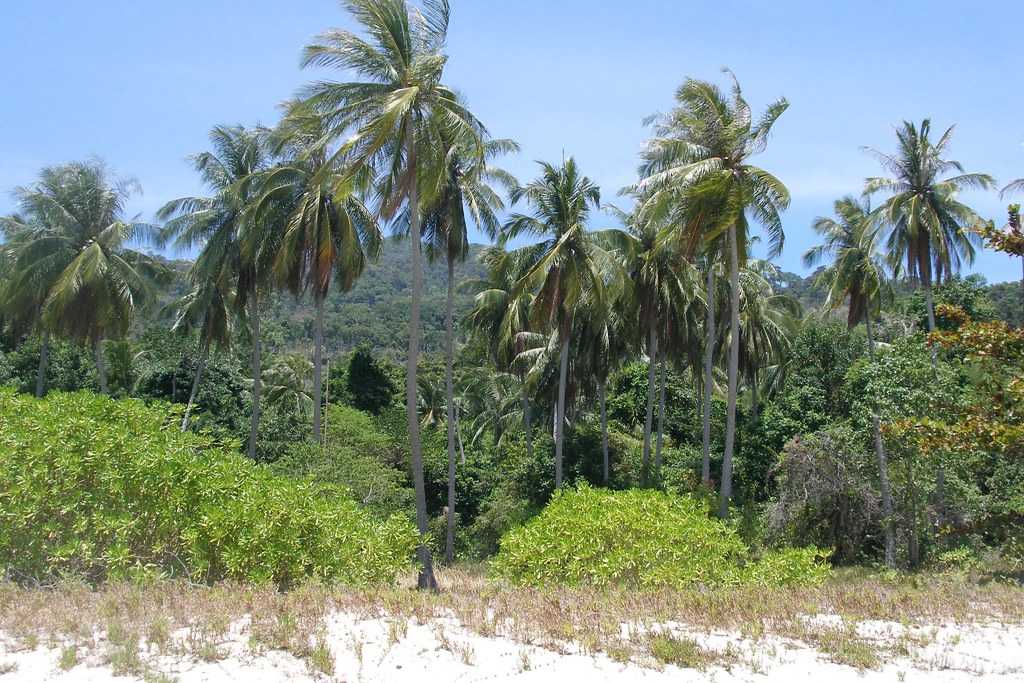 Koh Adang and Koh Rawi are two individual Islands located north of Koh Lipe Island. The Islands have dense evergreen hills which come down to the sea at a point which is ideal for drift diving.
Highlights
Koh Adang and Koh Rawi are famous as a snorkelling site and between the two islands, where the forested mountains meet; there is an ideal diving location where you can discover rocky coral reefs and rare species of small fishes.
How to Reach: Take a taxi boat from Koh Lipe which costs approximately THB 100 per person for a half an hour ride.
3. Yong Hua Shipwreck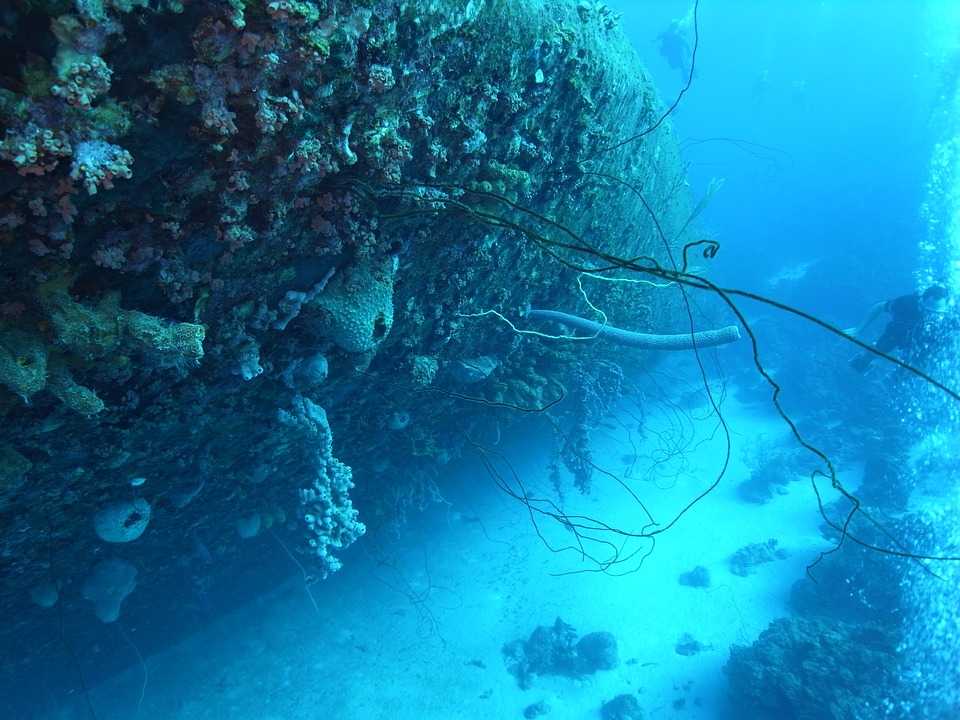 Yong Hua Shipwreck is the 1996 fish-factory ship which sank into the sea due to a fire accident. An underwater dive near the Yong Hua Shipwreck located a little far west of Koh Lipe Island will give you glimpse of how nature engulfs everything and makes it it's own.
Current: Usually Strong. Do not dive unless you get a green signal from the experts of the dive centre.
Depth: The 49 metre long Yong Hua Shipwreck is submerged in 45 metres deep water.
Highlights
The shipwreck has been resting on the sea bed for more than two decades and is covered in colourful marine growth including hard and soft corals, and inhabited by several species of aquatic beings, making it one of the most enthralling diving locations in the Koh Lipe Island. 
How to Reach: As the exact shipwreck site is difficult to navigate the diving centre team will guide you to the location by using Sonar and GPS.
4. Stonehenge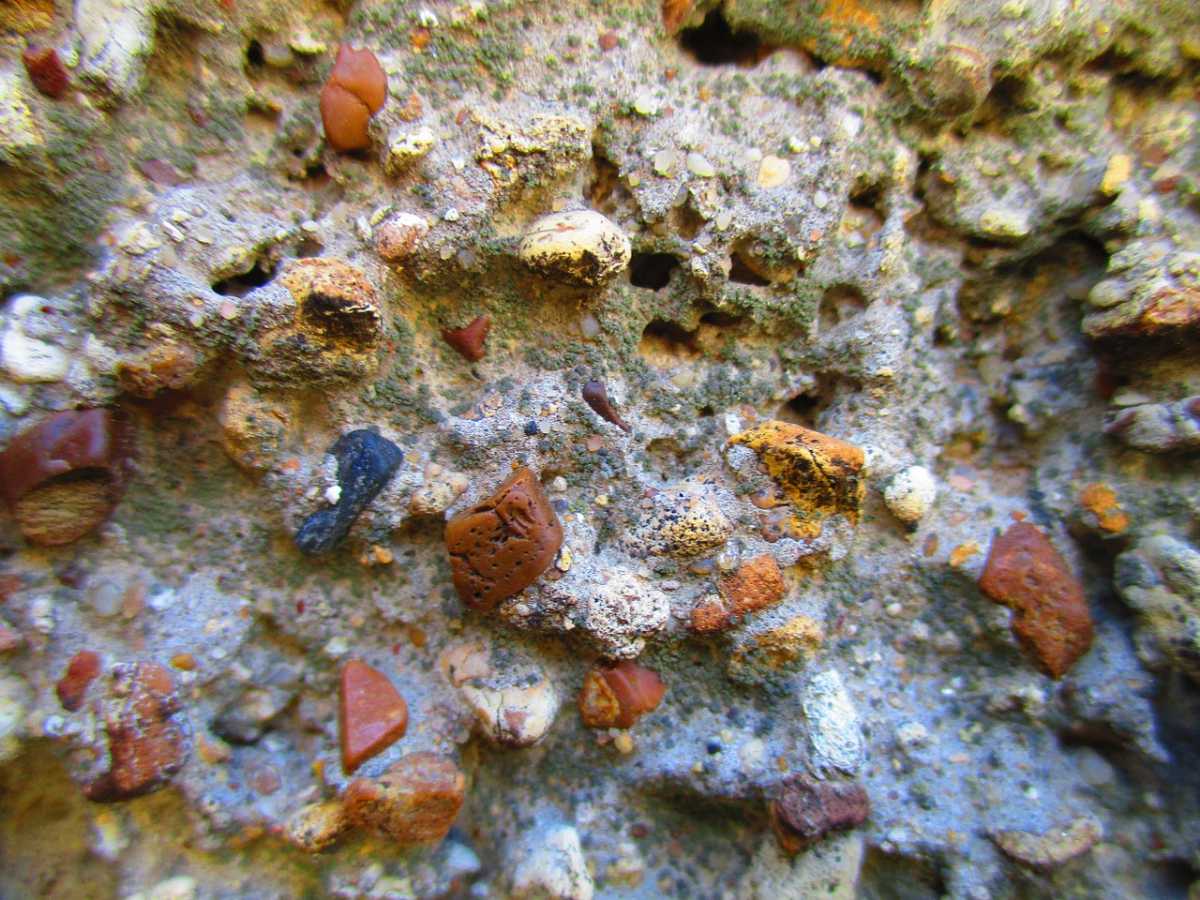 Stonehenge is a diving site near Koh Lipe Island and is situated on the southern coast of Koh Talang. It is famous as a diving site because of the underwater stones and boulders and exquisite coral gardens.
Depth: 5-25 metres
Highlights
Stonehenge diving site in Thailand is a resemblance of the prehistoric monument of Stonehenge in England. Diving underwater and exploring the clustered marine granite pinnacles and rocks near Koh Lipe Island is one of the most surreal diving experiences that Thailand provides.
How to Reach: It takes less than 20 minutes to reach Stonehenge diving site from Koh Lipe on speedboats; you can also opt for the long tail boats, which are comparatively cheaper.
Types of Diving Courses Offered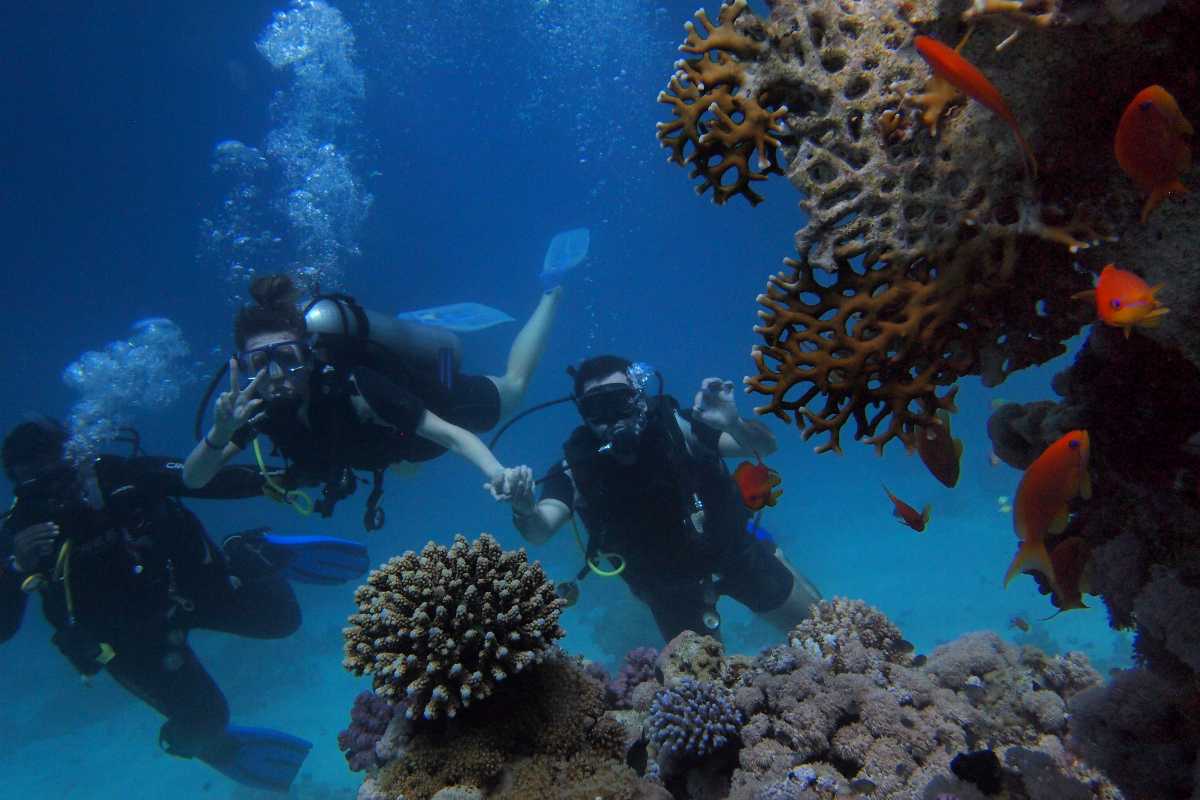 1. Scuba Diver Course
Some diving schools offer a certified scuba diver course which is more like a classroom session on diving with some theory, quizzes and two 12 metres open water dives. The Scuba Diver Course can be later upgraded to an open watercourse.
Criteria: The basic criterion is just to be float in the sea for ten minutes.
Duration: 2 afternoon dives, 2 days.
Price: THB 10,000
2. Open Water Course
The PADI Open Water Course is for beginner divers who are into exploring marine life all over the world and wish to get a certificate to show off. This course offers dives as deep as 18 metres into the sea along with twenty fun diving skills, which include navigation techniques, dive planning, buoyancy and specific emergency skills.
Criteria: A ten minute survival float and two hundred metre swim is all you need to be able to do to get certified for this course.
Duration: 4 open water beach and boat dives, 3 to 4 days.
Price: THB 14,500
3. PADI Advanced Course
This course is an advanced version of the Open Water Course. By signing up for it, you will get a chance to learn about the formation and composition of corals and a variety of other pelagic species. The speciality of this course is the lively night dive, the bioluminescent planktons and 30-metre deep afternoon dives.
Criteria: A PADI certification of Open Water Course.
Duration: 5 boat dives including one deep dive, one underwater navigation dive and three extra dives of your choice in a duration of 2 or 3 days.
Price: THB 12,000
There are also many other advanced courses which the diving schools in Koh Lipe offer, like, PADI Rescue Diver Course, Emergency First Responder Course and PADI Master Scuba Diver Course which have specific mandatory prerequisites. 
Available Diving Options
Every diving centre has its own set of exciting diving experiences for tourists. Discover Scuba Dive, Daily Fun Dives, Boat Dive, Night Dive and Bubble Maker Experience for Kids are some of the options which almost every diving centre has in its store. An afternoon boat dive with a group of minimum four divers costs about THB 1,600 at all the diving centres, but the cost mainly differs when it comes to other diving or water experiences because every centre provides various facilities, dissimilar to each other.
Diving Centres in Koh Lipe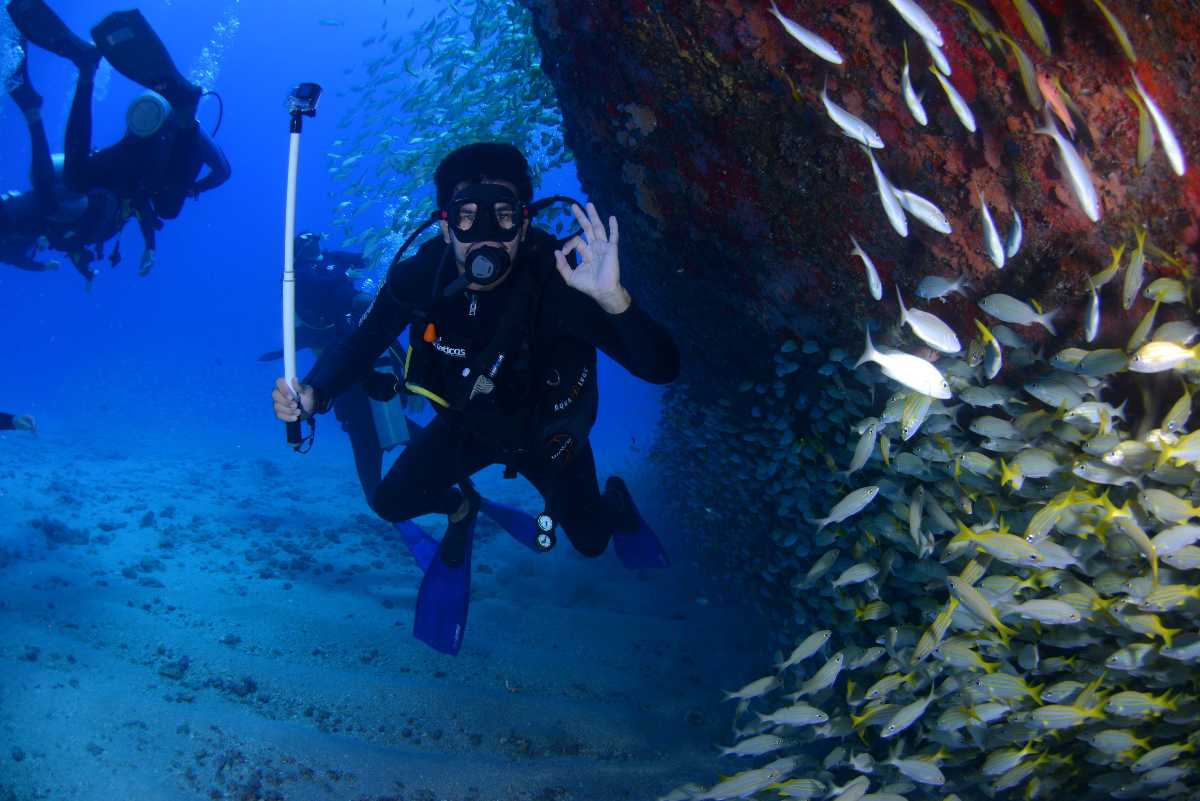 Diving Centres in Koh Lipe Island along with providing a first-class diving experience also cater the accommodation, transfers and other necessary needs of the tourists. All of these diving centres offer courses affiliated by the Professional Association of Diving Instructors (PADI) wherein the period of two or more days you can complete a certified diving course.
1. Adang Sea Divers
Location: SunRise Beach
Contact: +66 900700233
Average Cost: The Diving Packages range from THB 4,300 to THB 14,200 with a variety of packages including Fun Diver package and advanced dive package.
Additional facilities: If diving under the guidance of certified divers in the clear and coral rich Andaman waters is just not enough adventure for you, Adang Sea Divers also offers Snorkelling tours with underwater photography options.
2. Castaway Divers
Location: Southern end of SunRise Beach
Contact: +66 87 4781516
Average Cost: The average diving cost varies from THB 1200 to THB 4000; depending upon the type of dive you prefer, beach dive or boat dive. 
Additional Facilities: Castaway Divers offer both recreational and educational fun diving experiences along with panoramic night snorkel trips.
3. Davy Jones Locker
Location: Western side of Pattaya Beach
Contact: +66 890 465371
Average Cost: The least expensive experience that Davy Jones Locker diving centre offers is a beach dive in premier dive sites like Stonehenge and 8 Mile Rock, which costs THB 1500 per person.
Additional Facilities: Davy Jones Locker is a 5 star dive Resort which has a reputation of being adept at teaching PADI professional courses and is renowned for its budget friendly diver dormitories with facilities like air conditioning, fridge and security lockers at a cost of only THB 400 for divers and THB 500 for non-divers.
How to Book Your Diving Experience in Koh Lipe
You can book your diving experience online by visiting any one of the official websites of the diving centres. You can choose your preferred package and reserve your exhilarating diving adventure in Koh Lipe by paying for it online in advance, or you can get in touch with the diving centres by directly visiting their primary location.
Inclusive and Exclusive Charges 
The premium diving packages usually include the cost of accommodation and dive location transfers. However, if you choose to go for the one-day dives, you will have to pay extra for every oxygen tank, THB 300 each or THB 2,500 for a package of ten containers. If you take your scuba equipment with you, you will get a discount of at least 20% on the actual cost, and if you wish to capture your underwater experience on camera, you can rent one at a pretty affordable price of THB 1000.
Discover the Koh Lipe Marine Life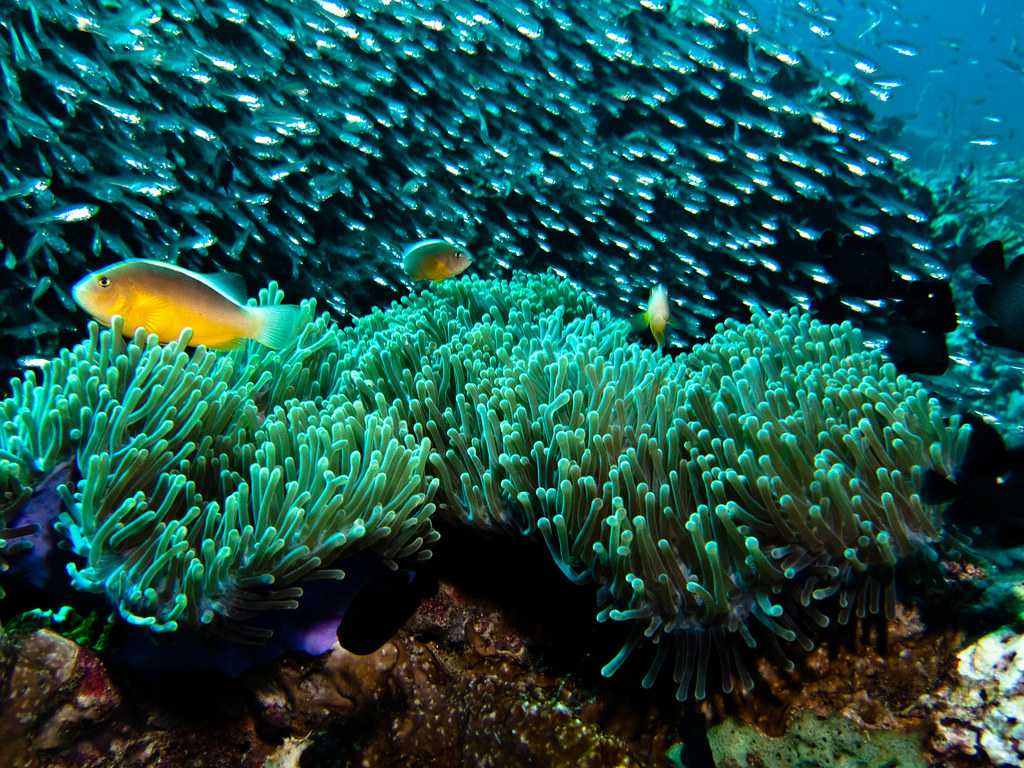 The Andaman waters in Thailand features approximately twenty-five per cent of the world's tropical fish species along with ray-finned fish, manta and stingrays, sharks, eels, plankton and turtles, which makes the diving experience in Koh Lipe feel like a tropical marine bliss. An underwater view of the clear turquoise water, the red, blue and purple soft and hard corals and other beautiful reefs, all in the frame, are a sight to behold.
Protocol
A prerequisite of diving in Koh Lipe is that the diver needs to fill out a medical statement in agreement to the condition that the diving centre is not liable to pay for any medical expenses incurred in case of a misfortunate accident. Make sure you listen to the guidelines carefully and understand it before signing up for a diving adventure.
Diving Tips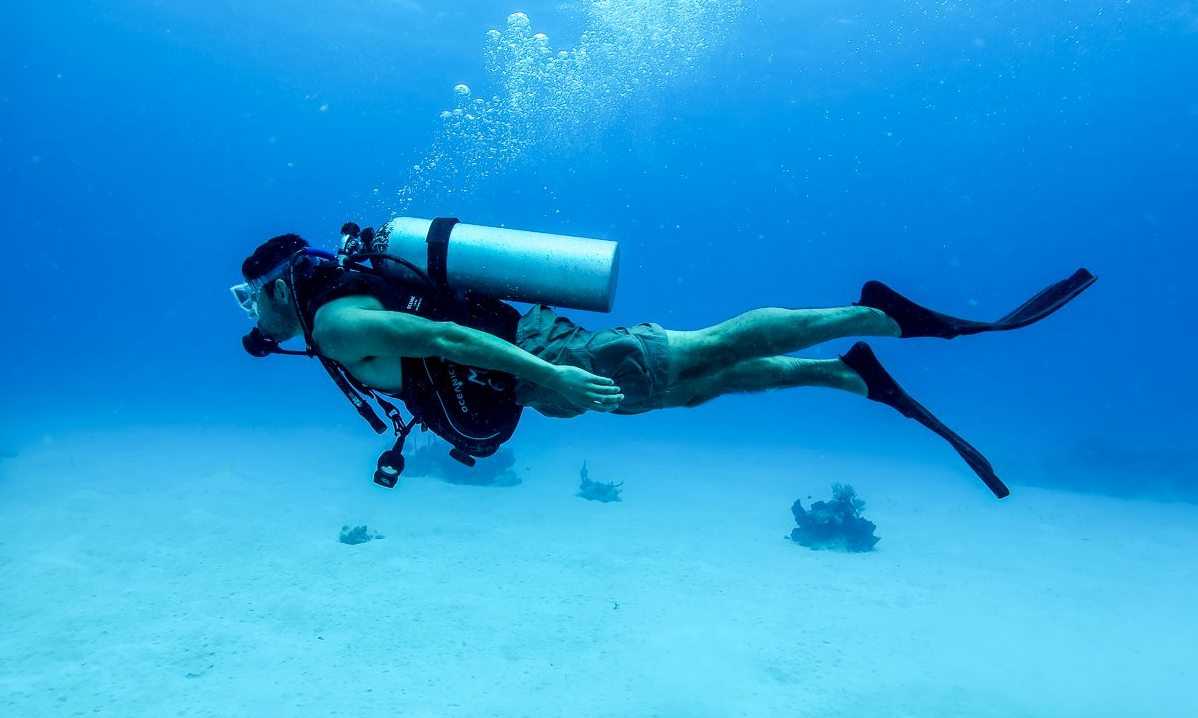 The best way to work out your diving experience in Koh Lipe is to get an idea of the beaches that are popular on the Island and reserve your stay at one of them. From upmarket resorts to budget-friendly hotels, these islands host a variety of hotels, one of which will fit in your requirements precisely.
Brush up your necessary swimming skills; the better swimmer you are, the better diver you will prove to be. 
Fishing is prohibited on the Island. Don't buy fishes from any illegal fishermen and do not get involved with any local adventure shops which claim to arrange fishing trips.
Don't throw away the entry token of Tarutao National Marine Park; it is your ticket to get around the region and enjoy all sorts of fun adventure for five days.
Follow the instructions of the diving experts, take the necessary precautions, and avoid circumstances that could put your life in danger. Go through the Diving Medical Questionnaire carefully; make sure your health and fitness are by it.
Wear protective footwear and swimming outfit while you are on the beach as a venomous stonefish was once said to have been spotted in the waters.
Most of the diving schools have multilingual instructors, so you can request for an instructor who speaks a language of your convenience.
Although Koh Lipe Island is treasured for its natural features, due to rapid development in its tourism industry, environment conservation and waste management have come up as burning issues. On your part, you could leave the Island cleaner than it was before you arrived.
Diving might have been an offbeat adventure a decade ago, but in the contemporary world, the numbers of dives on your book designate the level of your adventurous spirit. Anyone who has ever fantasised about scuba diving and exploring life beneath the water level has had the Mediterranean, the Caribbean and the Andaman in their minds. Diving in one of the best locations in Koh Lipe is an experience which is worthy of being ticked off your bucket list as early as possible. So on your next vacay to the land a thousand smiles; don't forget to let loose your inner adventure fanatic and witness the mesmerising marine life in the Koh Lipe Island.