Toystory comes to life at the "Town of Toys" in the outskirts of Bengaluru. Known as the land of toys for centuries now, Channapatna manufactures and sells intricate art pieces and wooden dolls. The World Trade Organisation (WTO) also recognises this Kannada town as a Geographical Indication.
What Makes Channapatna Toys Unique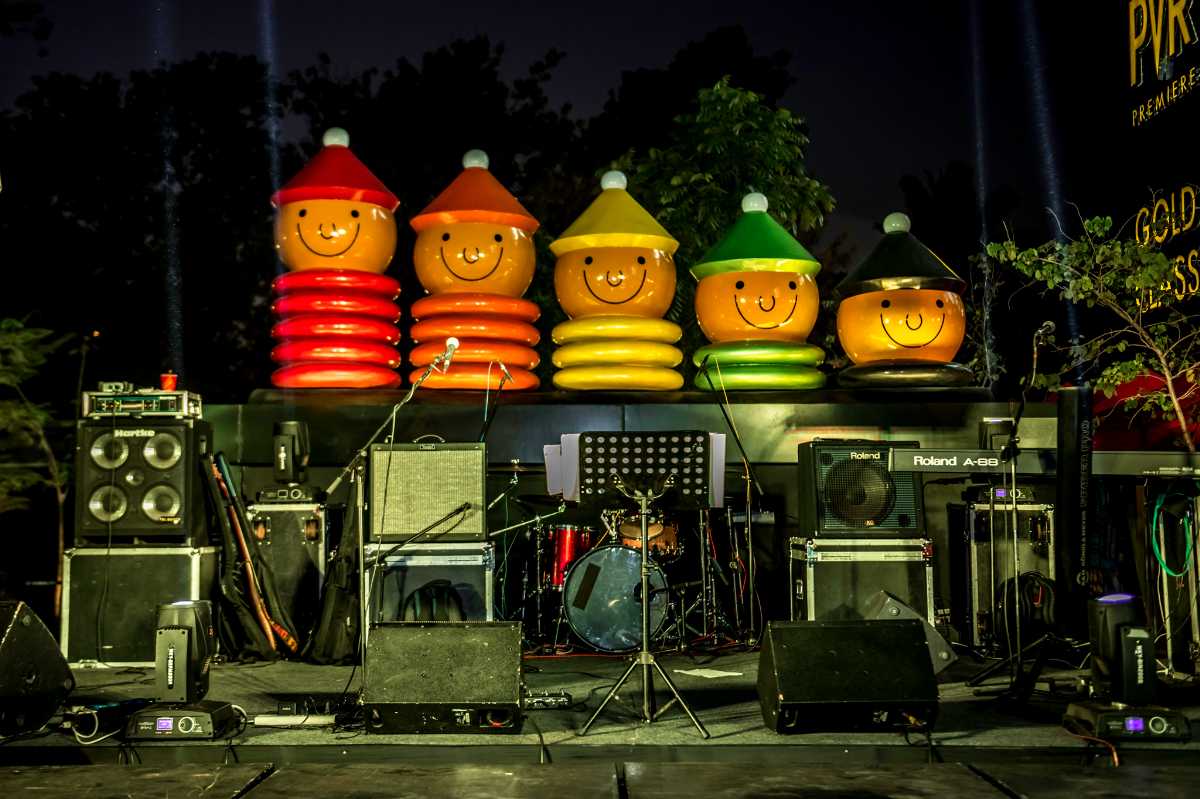 Channapatna toys add a contemporary appeal to the purchaser's environment, beautifying the interiors and decor of their homes. Flexible forms and dazzling colours add to the versatility of these wooden carvings and sculptures.
Hanging wooden carvings would splash a bit of antiquity into the buyer's home. These toys are a great indulgence for children during their play time.
Where Can You Find Them - Availability of Channapatna Toys
Channapatna toys are pretty much everywhere. You could grab your favourites from streets or vendor stores.
Advantages of Buying A Channapatna Toy
1. Catchy models and affordable rates.
2. Harmless and environmentally safe.
3. Long-term durability compared to plastic toys.
The Town of Toys - Gombegala Ooru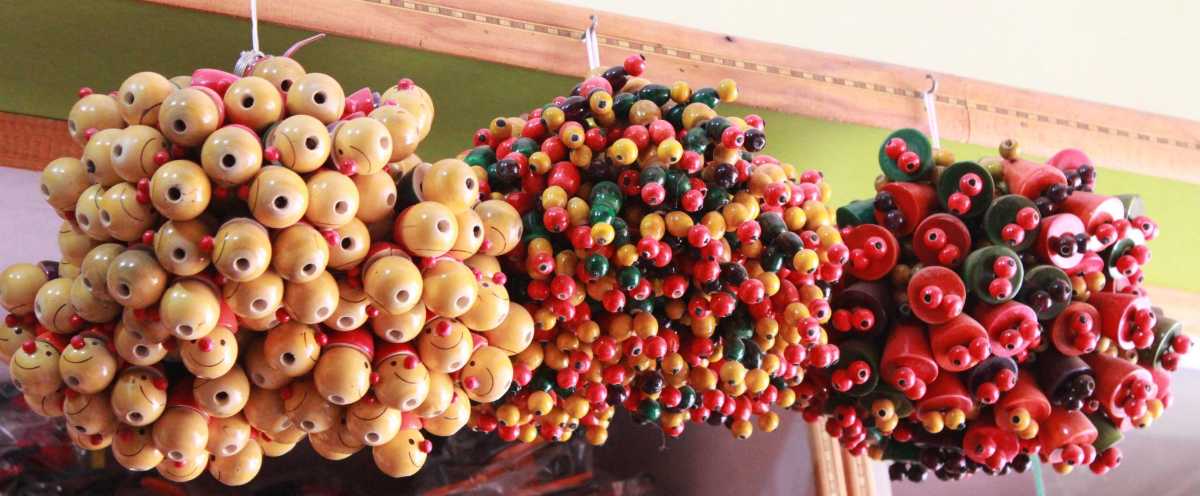 Gombegala Ooru is a locally popularly town known for business since the Tipu Sultan era. The handworks consist of beautiful wooden products shaped like toys, puzzles, keychains, wall hangings and other decorative art pieces including kitchenware. Initially, ivory-wood was used to make these products. Gombegala Ooru Today Gradually, with the evolution of the toy business, creativity expanded far and wide. Today, rubber, teak, rosewood, sandalwood, cedar and other kinds of wood are used in the manufacture of these intricate artefacts.
Channapatna Goes Online
Increasing toy popularity since 2004, has led to online sales of these beautiful dolls online. Many popular websites and e-commerce sites that have been selling toys in general, exclusively auction Channapatna toys as well. However, nothing matches the glory of visiting the stores in person and eyeing these products.
Evolution in Wood - History of the Channapatna toys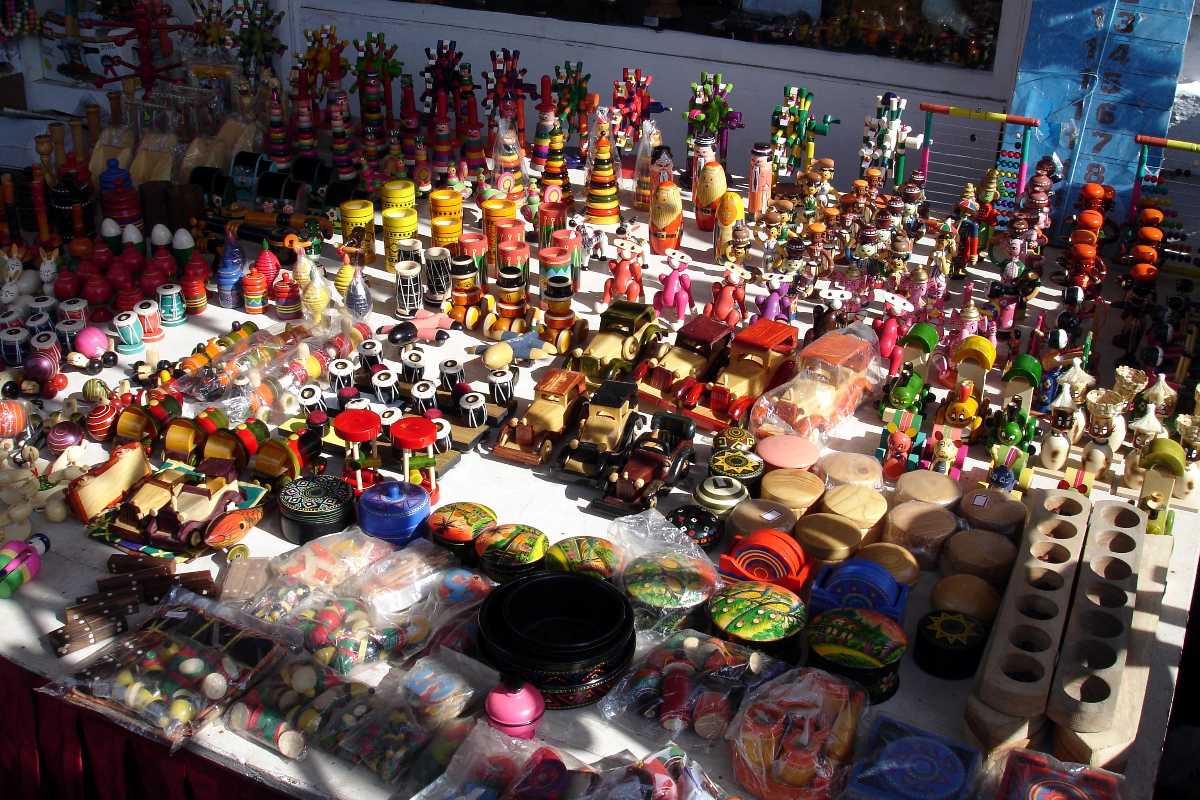 Initiated by Tipu Sultan in the 18th century, the Channapatna toys and artisan is a two-century-old industry. Persian artsmen were invited to impart this unique art form to the locals. Ivory wood known as Aale Mara was initially used was used in making these toys for nearly a century. Eventually, sandalwood, rosewood, teak, rubber and other forms of wood were used. Basing the toy manufacturing on Japanese technology, Bavas Miyan, the father of Channapatna Toys, dedicated time in learning and training interested artisans.
Toy Story - How Are They Made?
The interesting fact about the Channapatna toy business is that it is not a large-scale business. A small-scale business, the industry comprised of professional women and men carving out these gorgeous models in the vicinity of their homes.

Get That Wood
The first stage of toy making is finding the right and best kind of wood. Woods like pine, sandalwood, ivory-wood and teak are hunted down from all over the state.

Wooden Sun Bathe 
Further on, the wood is seasoned and air-dried to reduce the moisture content; this process increases durability.

Make and Mould
The wood is then cut into desired shapes and sizes and later carved to perfection. Earlier, this was a manual process; today, machines do the tough work.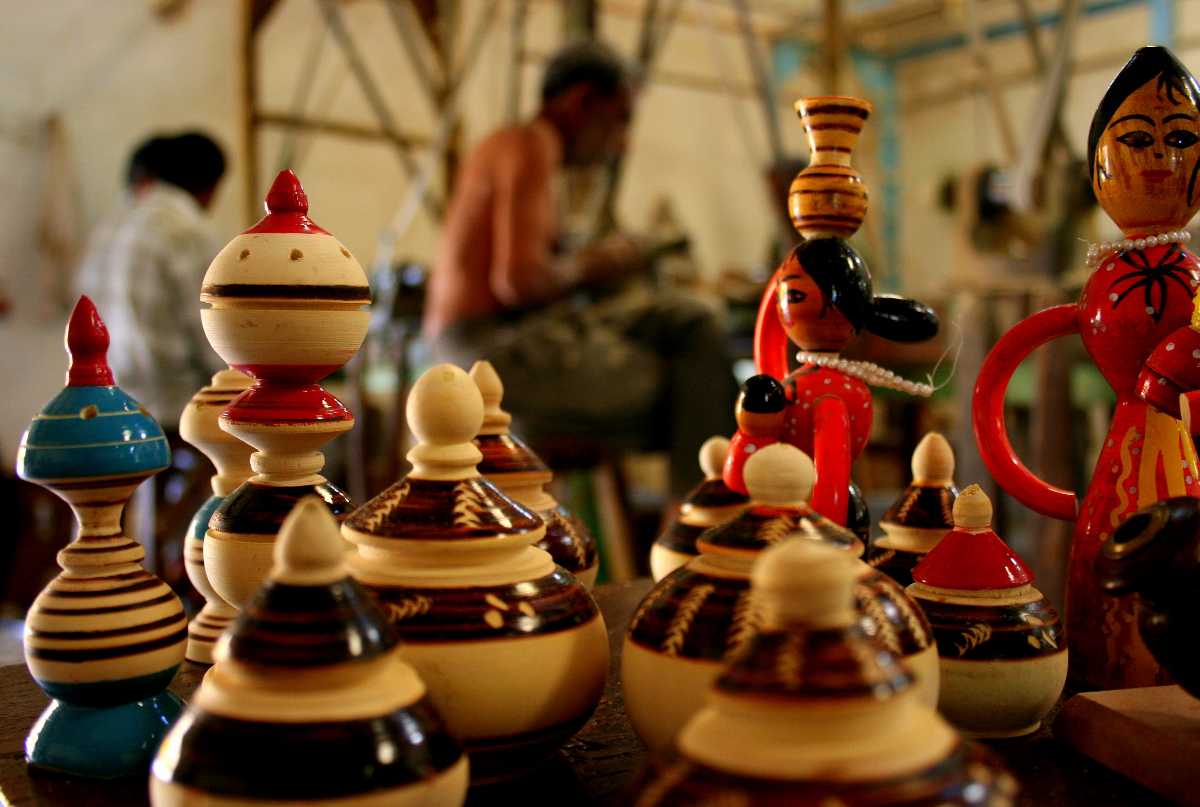 Foolproof Sifting
The semi-finished product is checked for tiny protruding pieces that are smoothened out using sandpaper. The shaped artefact is further lacquered for a polished and glossy appearance.

Paint The World 
The art pieces are then painted with vibrant natural dyes such as turmeric for yellow, Kumkum powder for red and other vegetable dyes to match required colours. Natural colours make the product eco-friendly, non-toxic and safe for children to play.
Keeping the Art Alive
The upscale of production and sale was carried out by government-owned handicraft stores selling toys in bulk. For product enhancement, the Lacquerware Craft Complex running 32 lathe machines was set up by the government.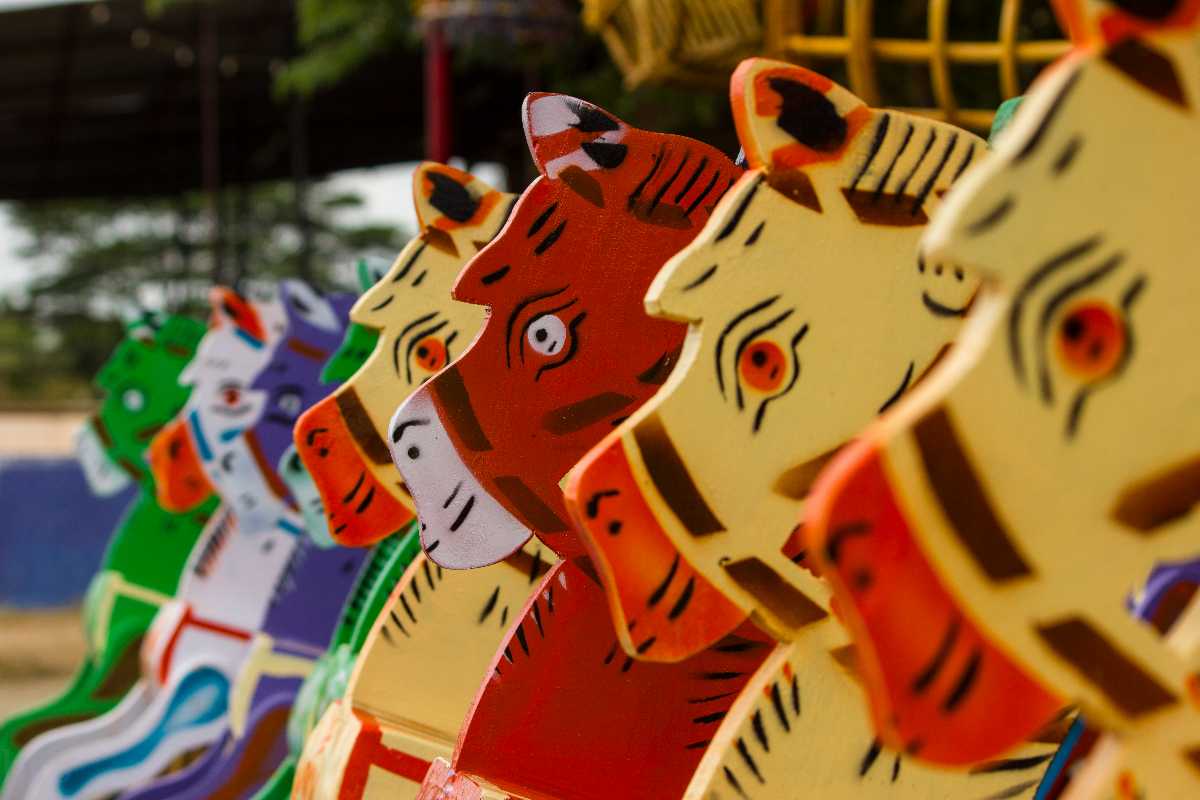 Government Saves the Day
A few years into the trade game, the Channapatna toys began to score down due to cheaper Chinese products placing higher market stakes. It was then that the
Karnataka
Government rescued the declining Channapatna toy business and helped it gain momentum on a global level too.
Supporting Artisans
The Karnataka State Government in collab with the Dutch Government, recently introduced the Viswa scheme, that finances artisans to a global pedestal.
Maya Organic
Maya Organic is a Bengaluru based NGO established with the intent to promote the exquisite art of Channapatna
Channapatna in Bengaluru
During the Bangalore Airport Food Festival, passengers whose bill exceeded INR 300 received free Channapatna dolls. 'Channapatna toys' was the 2015 theme for the Bengaluru Republic Day Parade.
We Run The World - Channapatna Toys on a Global Scale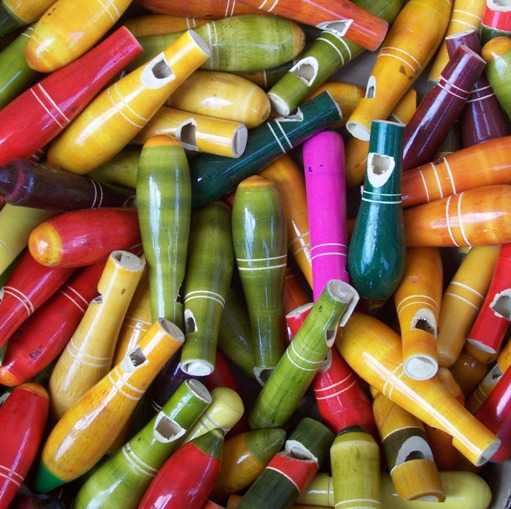 The Channapatna Toys are a blockbuster not only within the state and country but all over the world as well.

USA and Channapatna
Channapatna Toys gained absolute global momentum after President Barack Obama and his wife, Michelle Obama showed immense interest in owning these adorable pieces of art. During their first Indian visit in 2010, the US President, along with the First Lady, visited the city and purchased these toys in delight. The American White House now housing shelves of Channapatna dolls increases not only the beauty of the President's home but also Channapatna's recognition as the land of toys. Ever since tourists visiting South- India never fail to visit the city lined with these bright artefacts.

Bhutan and Channapatna
During recent times, Channapatna reached Bhutan as well, when India's Defence Minister Nirmala Sitharaman gifted a set of the Channapatna toys to her two-year-old son, also the Bhutan Prince.

Channapatna Windows - Microsoft and Channapatna
Microsoft Company purchased the Channapatna puzzles for their irresistible and fascinating features.
Exports and Overseas Trade
Channapatna exports amount to approximately 70 to 80 hand-crafted dolls each day. Businesses profit at least INR 500 per day, making the Channapatna Toys a vast income for toy businesses when compared to earlier times. Despite Chinese competition, Channapatna toys have built their name and glory across the world.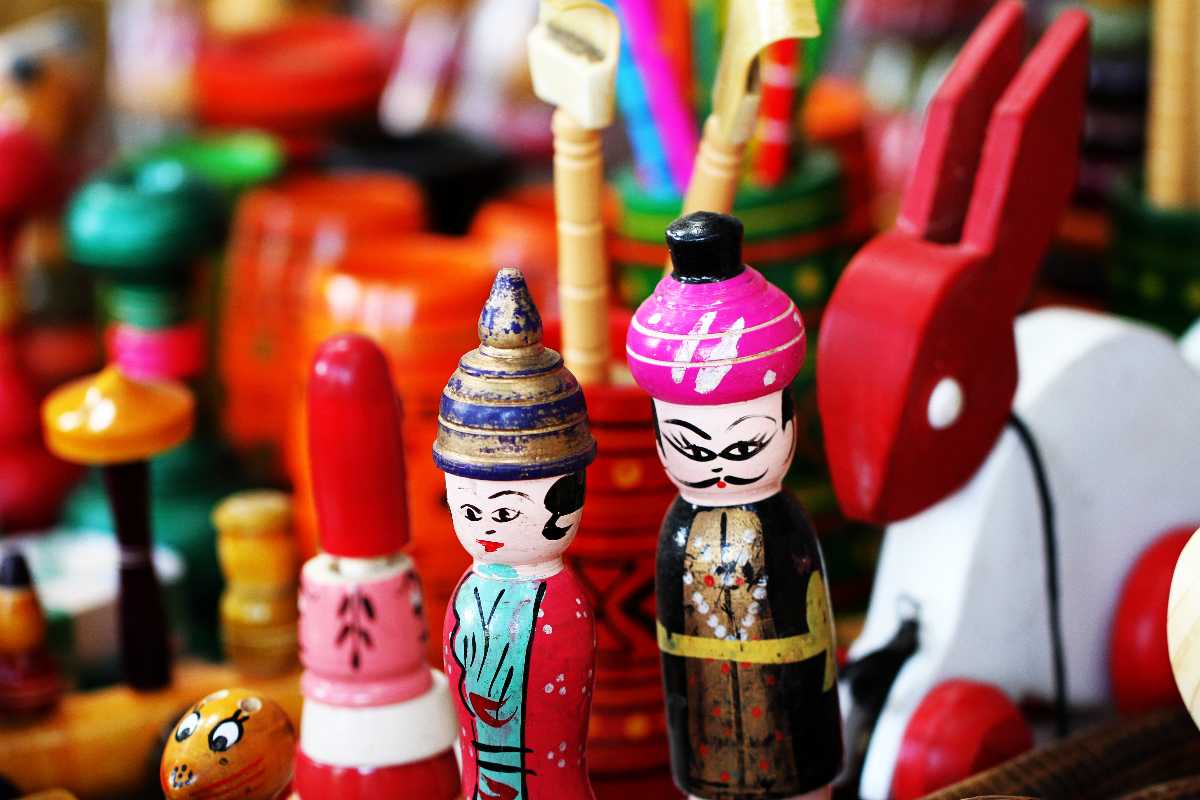 Channapatna toys are not only affordable but are light and easy to carry, as well. These toys and dolls carry the mark of Indian culture and tradition, adding to its irreplaceable beauty. The creativity used in these toys meets modern expectations and trends as well. Channapatna toys are one of their kind, if you are an art lover, a child at heart or just anybody, hurry and grab your favourite Channapatna toy!