Nainital
offers you a whirlwind of experiences which attracts many tourists from all over the country. Being one of the tourism hubs of the country, the many camps in Nainital, activities due to the beautiful terrain and the gorgeous outdoors will leave you speechless.
Here is a list of 8 places for camping in Nainital:
1. Camp Twilight, Nainital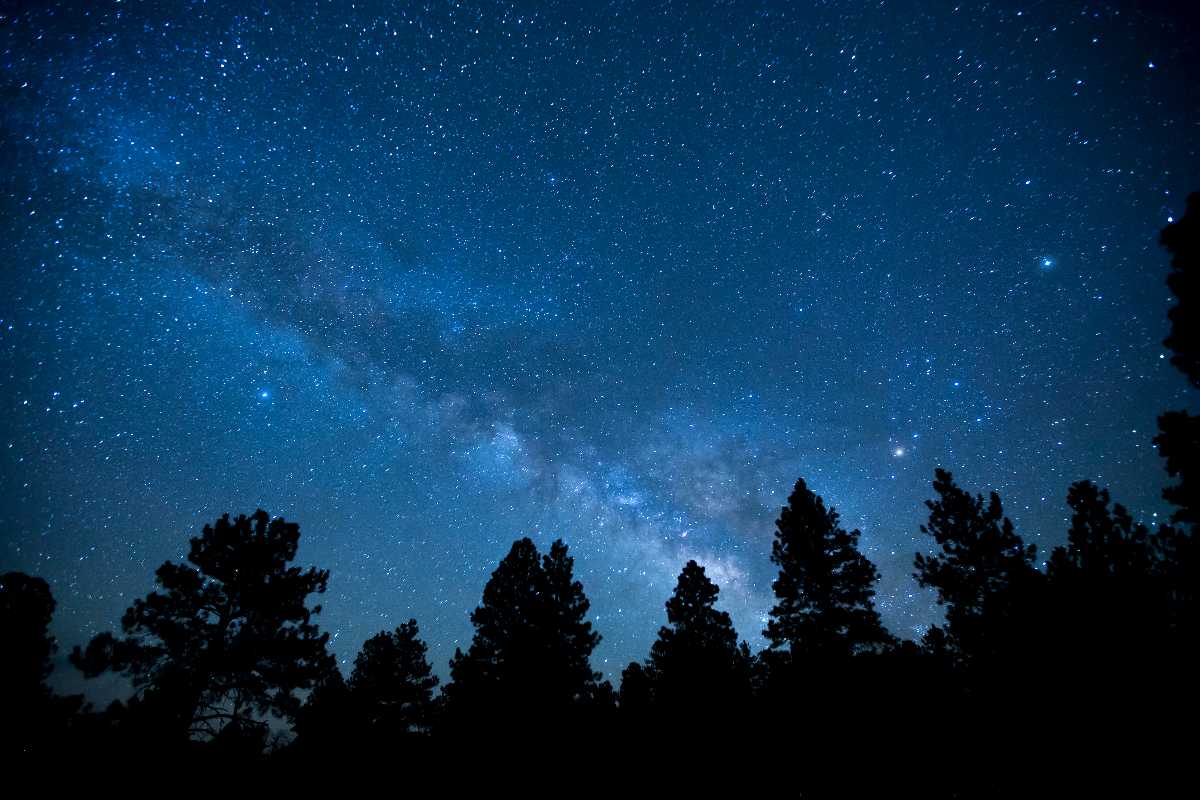 Nainital attracts many tourists owing to its abundance in the natural beauty of lush green pastures, tall mountains and clean river streams, making it the perfect destination to set up a beautiful campsite. If you are a nature lover, this camp allows you to explore different types of trees like Kafal, Peach, Plum, and Apricot. The campsite in Nainital also comes with a variety of various activities like forest and nature trek, rappelling and many different indoor and outdoor games to enjoy with the whole team.
Average cost: INR 1363
Contact: 098711 53194
Address: Bajoon, Nainital, Uttarakhand
Book This Camp
2. Nainital River Camp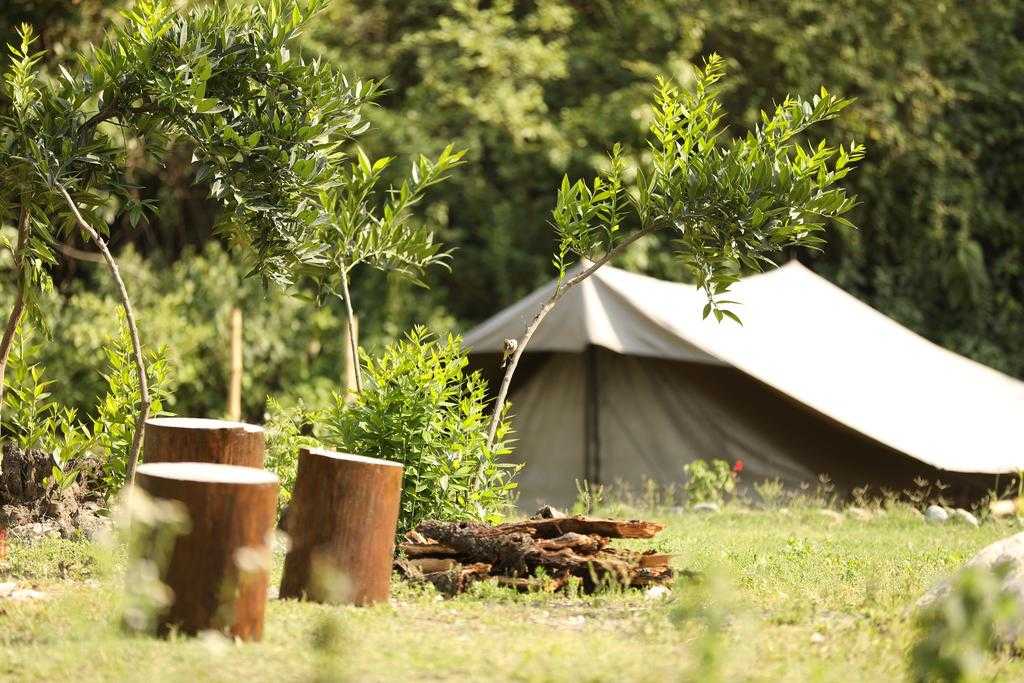 This camp is a 25km drive from Nainital and is in the bed of a valley near a small village in Jakh. The campsite lets you experience nature in its purest form. Camping in Nainital at the River Camp opens doors to many different types of fauna like deer, python, leopard and wild boar. The campsite also renders you the experience of living in the forest with the sound of chirping birds, fluttering butterflies and fishes swimming in the clear water, which is very much visible to the naked eye.
The campsite allows you to immerse yourself in nature and also experience some adventurous activities like rappelling, river-crossing, Burma bridge, and so on. Relish this camping experience by kicking back in the campsite and enjoying a delicious bite to eat while you revel in the beauty of nature.
Average cost: INR 795-1100
Contact: 080066 67560
Address: Jakh, Uttarakhand 
Book This Camp
3. Camp Purple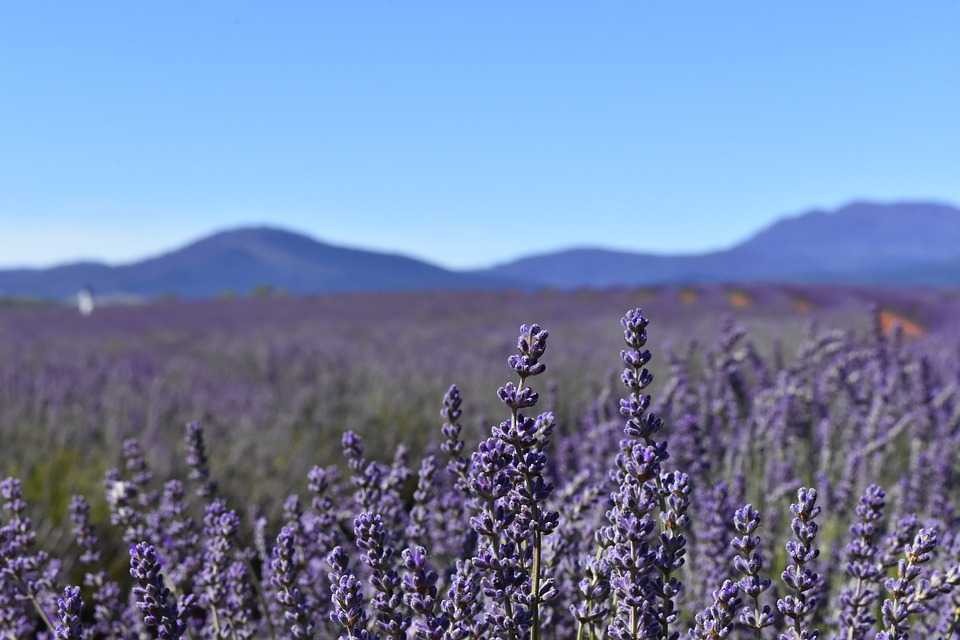 The camp offers you a blend of different colours, it gets the name 'purple' from the mixing hues of the apple and peach orchards which goes perfectly with the sunlight offering you a vibrant and natural purple colour. Camping in Nainital at Camp Purple not only provides you with some thrilling and adventurous activities like rappelling, trekking, rock climbing. But it also helps to awaken an explorer and learner in you by offering nature and forest trails along with workshops on community-based projects like kite making and kite flying. The camp also allows you to visit the famous Shiva temple, which is at the highest hill of the ridge. So, go ahead and indulge yourself in this unique and enriching camping experience.
Average cost: INR 2640-3240
Contact: 098108 08448
Address: Sargakhet, South Gola Range, Uttarakhand 
Book This Camp
4. Camp Riverwild, Garjia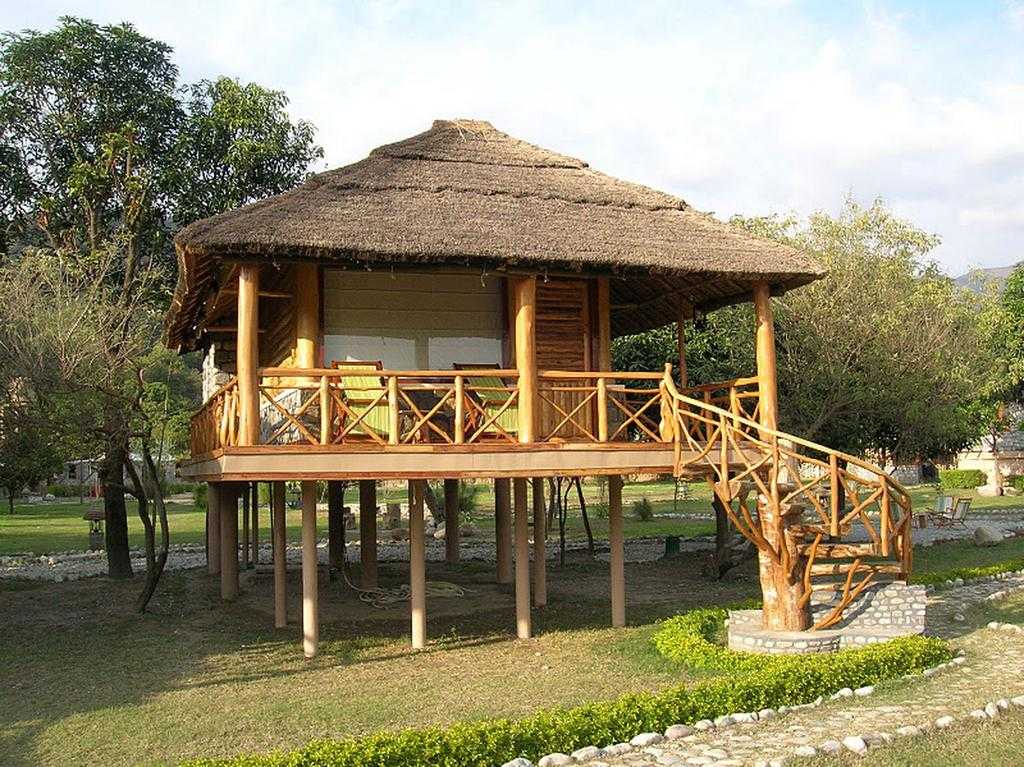 Camping in Garjia helps you to experience a complete jungle retreat with a beautiful natural setting, mouth-watering cuisines, and abundant wildlife. The campsite looks like a picture from a storybook with thatched roofs and stone finishes giving you the perfect getaway from the hustle and bustle of the daily life. The camp is ideal for all types of groups if you want to embark on some exciting adventures with your friends or enjoy some quiet family time. Camping in Nainital at Camp Riverwild is also famous for its delicious delicacies, and they also allow you to curate your meals which are served to you on beautiful Indian pottery giving you an authentic feel.
Average cost: INR 2000-4600
Contact: 096757 08601
Address: P.O. Mohaan, Ramnagar, 244715 Garjia
Book This Camp
5. YMCA Campsite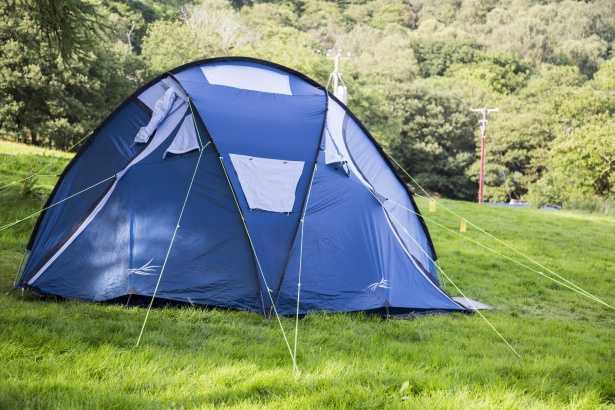 YMCA is known for its youth sports activities also encourages the youth to stay fit and embark upon new adventures through its unique camping feature. The campsite boasts of its natural fauna, exotic birds and helps you get an adrenaline rush by participating in many different adventure sports activities. The campsite in Nainital is genuinely unique since it is the only campsite in
Kumaon
which has access to a natural lake. It doesn't end there; this old ground is also the place which has trained many Indian athletes for the Olympics.
Average cost: INR 1000-1200
Contact: 1800 258 6110
Address: YMCA Campsite Sattal Mehragaon, Uttarakhand 
Book This Camp
6. Camp Kuria, Nainital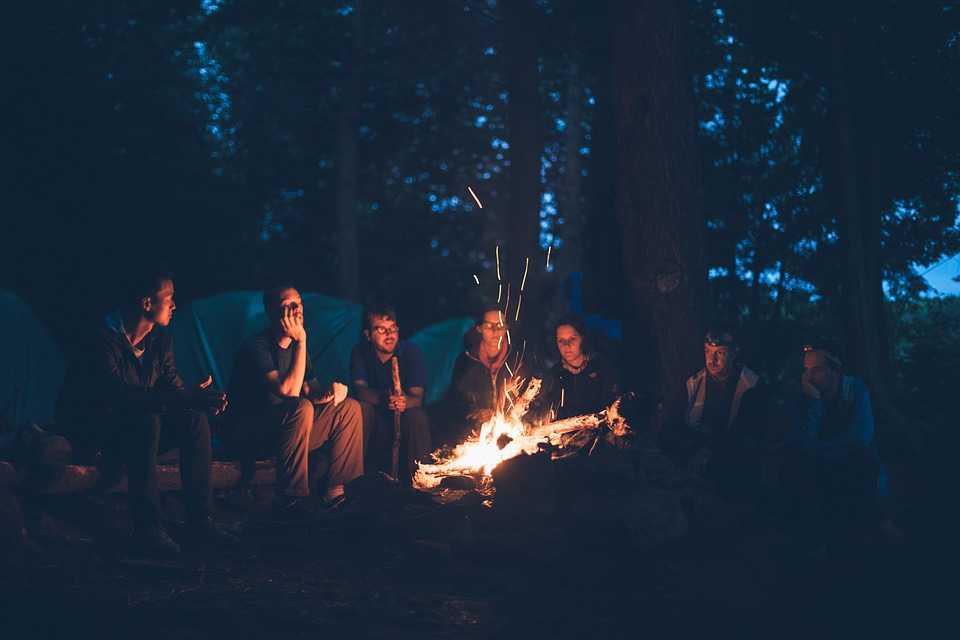 Camp Kuria will help to quench the adventurer in you and also help to connect your soul with nature. With a beautiful location, nestled in the foothills of the Himalayas it offers one of the most calming ambiences. The camp offers a wide range of activities which are not only exciting but also allows you to spend some quality romantic time with your partner. Camping in Nainital at Camp Kuria also offers many group and team building activities along with adrenaline pumping activities like rope activities and rappelling. End the whole camping experience with a lively bonfire where you indulge in many fun-filled and exciting games.
Average cost: INR 1800-3000
Contact: +91 8650450744
Address: Gethiya, Paraw, Uttarakhand 
7. Camp Mehi Nature Resort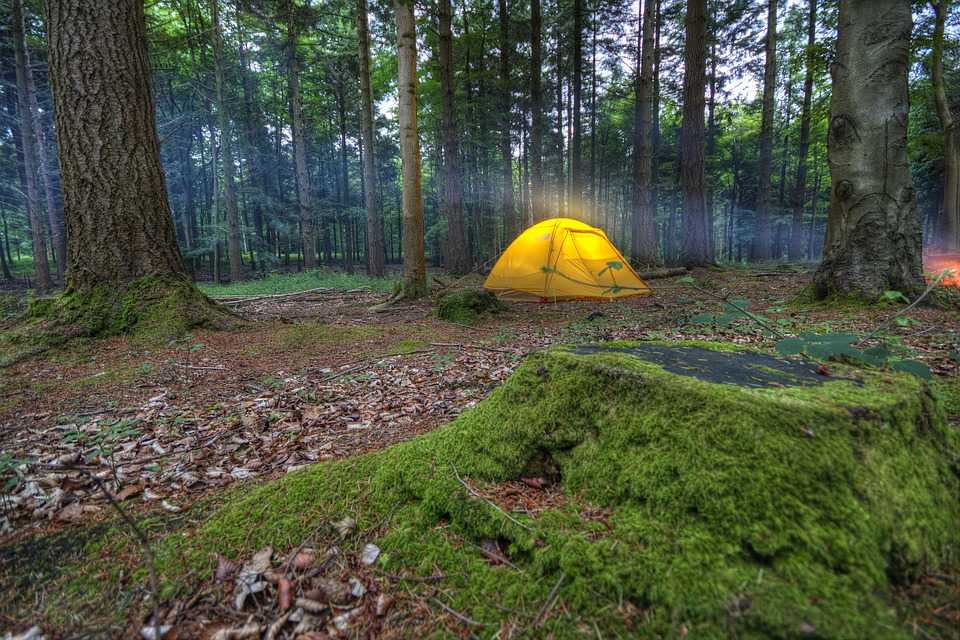 Immerse yourself in these three days camping trip at
Pangot
a picturesque place set in the state of Uttrakhand. Pangot is heaven for all the nature lovers and animal lovers out there being home to more than 2000 different species of exotic birds and covered in thick forests of oak pine and rhododendron. The camping experience also includes exhilarating activities like rappelling, Tarzan swing, Burma bridge, trekking, and so on.
Average cost: INR 5000-6500
Contact: 090120 63669
Address: Village - Pangot, P.O - Pangot, Nainital, Uttrakhand
8. Camp Suriya Goan, Sattal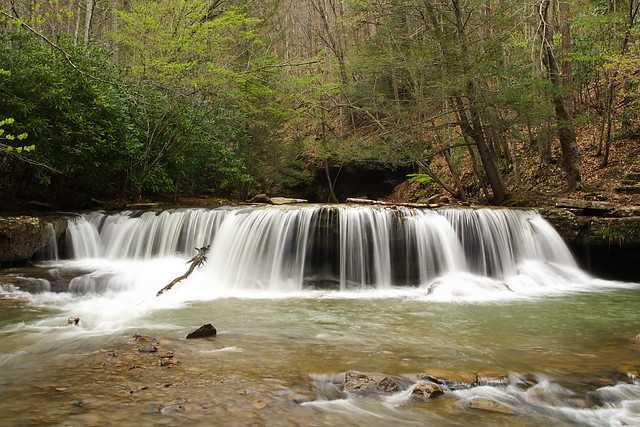 Camping in Nainital at Camp Suriya gives you a truly scenic view of the valley below, offering you the perfect weekend getaway which you have been longing. Providing experiences like a hike across the beautiful forest and the breathtaking view of the Subhash Dhar waterfall which offers you the ultimate blissful experience allowing you to splash and refresh in the fresh cold waters. The highlight of the camp is a night trek to a haunted lake to make your experience eerie and spooky.
Average cost: INR 2500-2700
Contact: +91-9810808448
Address: Surya gaon (4,500 ft) 22 km from Nainital, 286 km from Delhi
So go ahead, pack your camping gear and get ready for a power-packed and thrilling experience to cherish for a lifetime.