In the laps of the green valley of Beas, surrounded by high mountain peaks, the resort town of
Manali
is a part of the
Kullu
district in
Himachal Pradesh
. It draws tourists throughout the year to its scenic landscapes and multitudes of adventures. The valley is often referred to as the 'Valley of Gods' and was named after the Hindu lawgiver Manu. One of the many adventures the town offers, camping in Manali has been the most sought after. Manali offers a number of camping adventures like riverside camps, night camps, trekking camps and adventure camps. If a camping trip has been on your mind for some time, then here is your perfect guide for execution.
Best Weather for Camping in Manali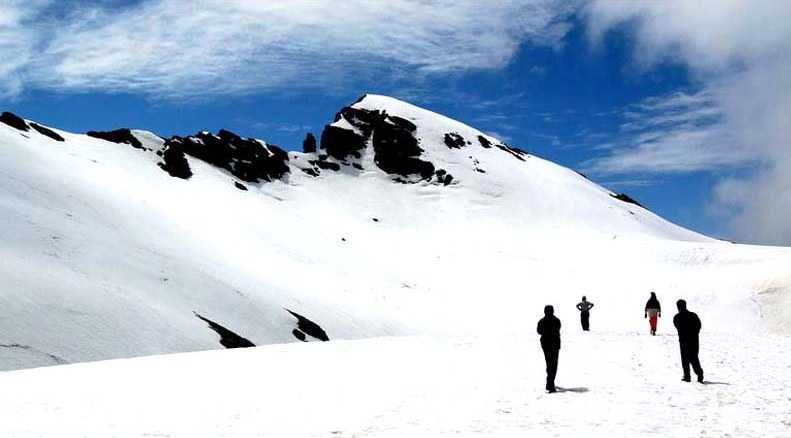 Best time to visit Manali is in
March and continues till June, 
that's when the Summer begins. Indulge in activities like paragliding, mountain sports, and rafting. Temperature ranges from
10°C to 25°C
, and the weather remains pleasant. Visiting Manali in Monsoon is not advisable due to frequent landslides. It lasts from July to mid-September. October to February is the winter season which is the most preferred among tourists. Retreating monsoons is the best time to visit Manali.
Budget for Camping in Manali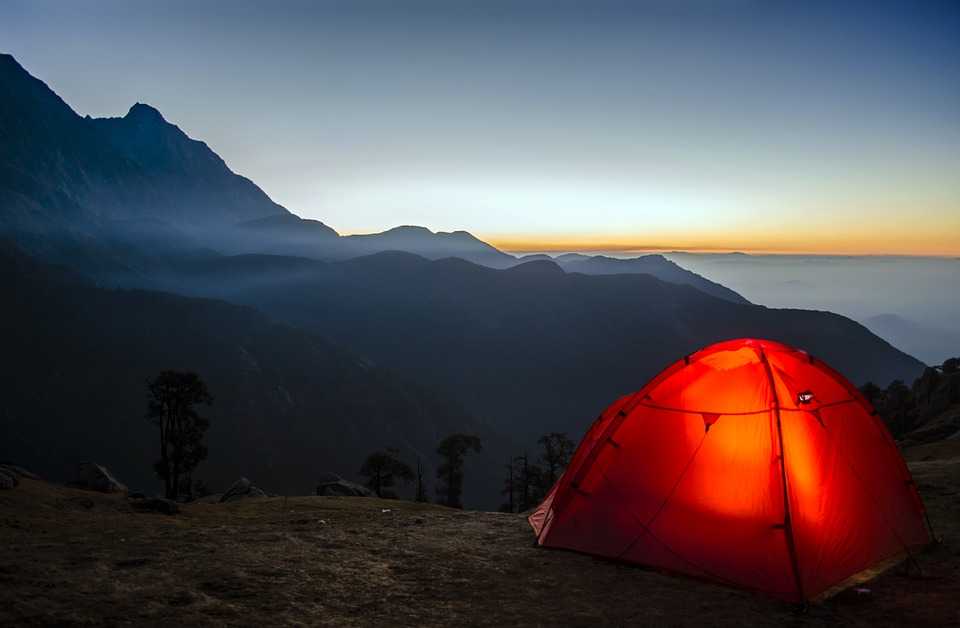 There are some packages available for campers online. The prices vary depending on duration, inclusions, season, etc. an average package for a person camping for a day here costs between Rs 1500 to Rs 2000. It includes accommodation, meals and other activities.
Camping Sites in Manali
Beas River

Solang Valley

Tirthan Valley

Sethan

Kothi Village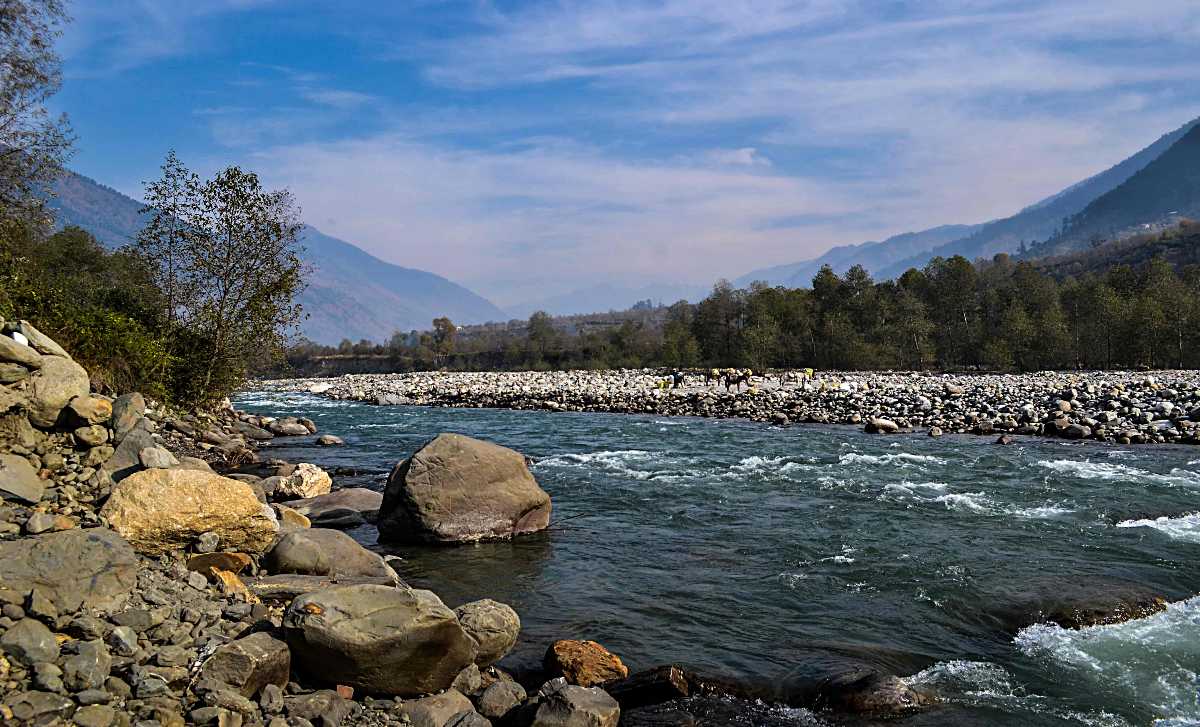 The Beas river originates from the Himalayas and offers a serene and tranquil environment which attracts some tourists. Camping along the banks of Beas has been a popular choice amongst travellers. The banks provide the scenic landscape of mighty hills, lush greenery and the murmur of the streams. Trekking, overnight camping, a relaxing stroll and a bonfire night will leave you with a memorable experience. Camps can be set up while on the
Beas Kund Trek
in campsites like Dhundi and Bakarthach in the mesmerising evenings of the valley and pile up a bonfire in the night around Friends, Family or with your significant other. 
Camps near River Beas: Rock zone adventure, Into Wild Himalaya camps.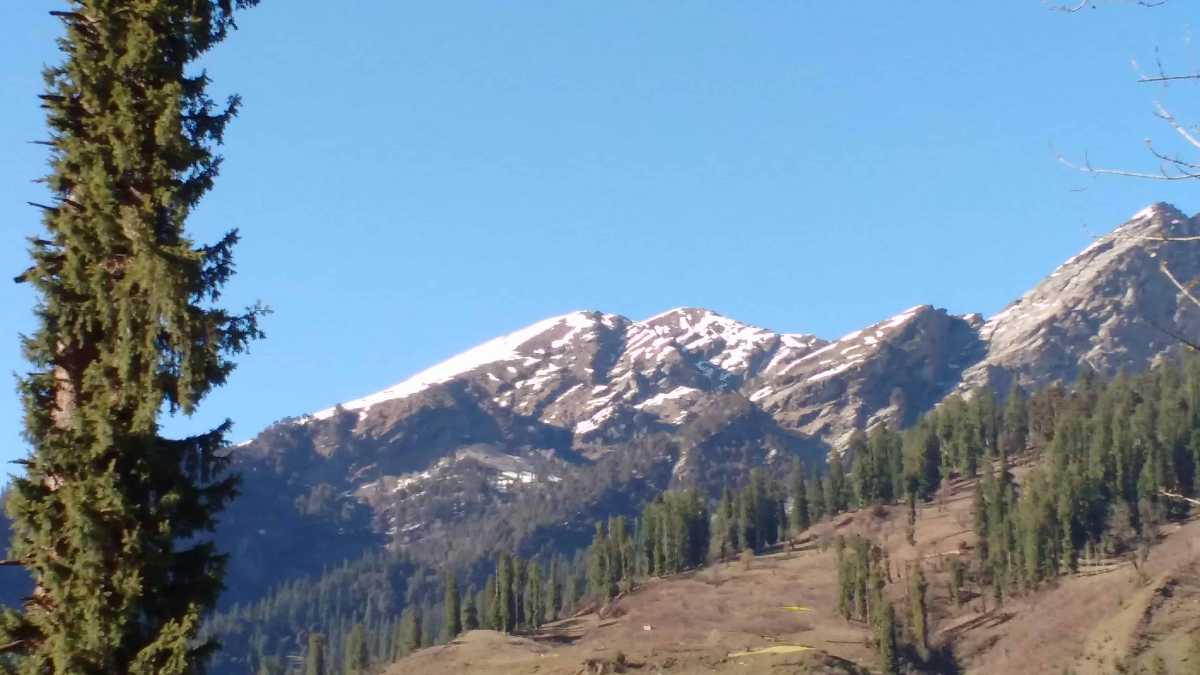 Located at the foothills of
Rohtang pass
, 15 kilometres from Manali, this beautiful village is the perfect destination for camping in Manali because of its magnificent spectacle of the mountains, glaciers and the Beas river. It has often featured in many Bollywood movies and is an ideal place for nature lovers. Apart from camping, the spectacular view of the gorge and activities like paragliding make Kothi a popular destination.
Camps near Kothi village: Himalayan frontiers adventure camps, backwoods mountain camp Hamta, Camp exotica Manali.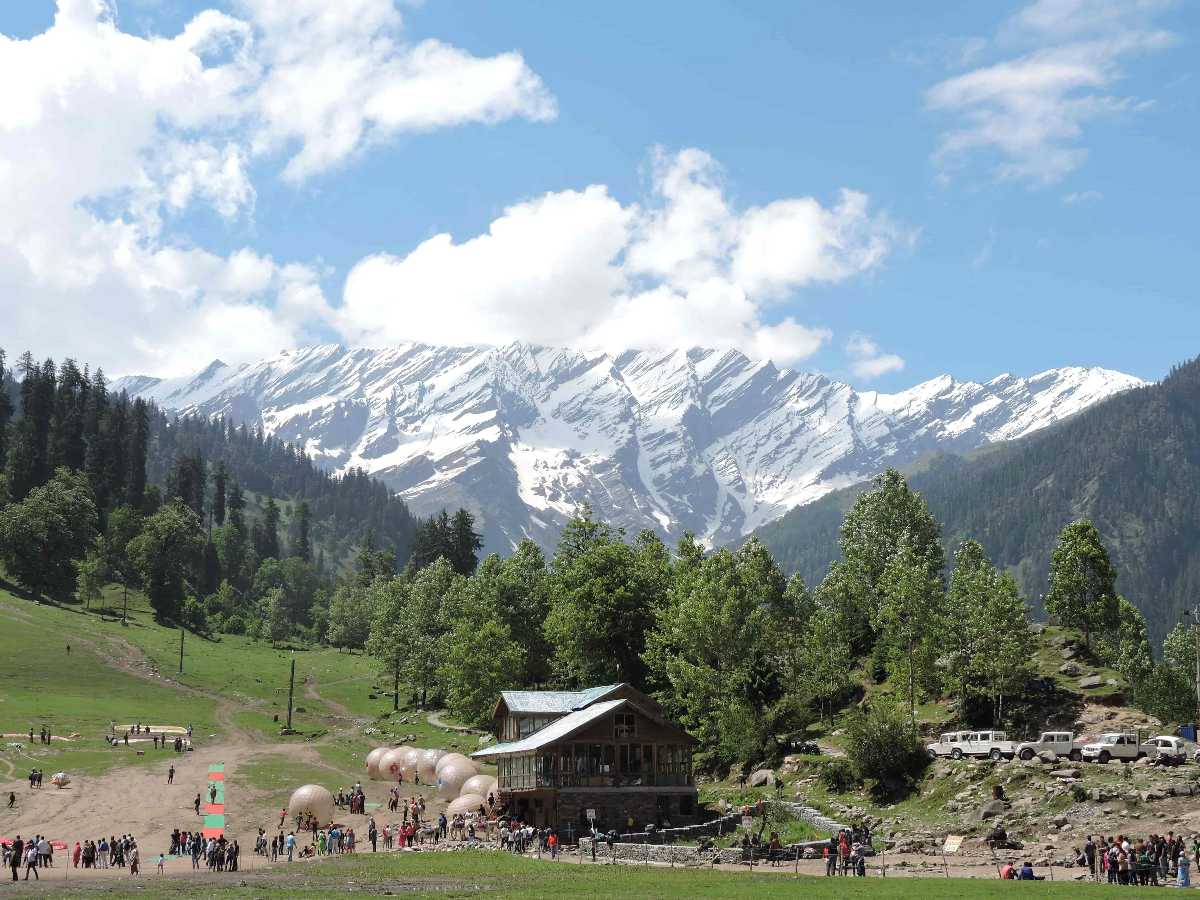 Solang Valley
is a popular choice for adventure seekers and people looking to go camping in manali due to the number of adventure sports it offers. It is located at a distance of 13 kilometres from Manali and offers a grand view of the glaciers and snow-capped mountains. Parachuting, skiing, zorbing, paragliding, and horse riding are some of the popular activities here apart from camping. The Atal Bihari Vajpayee Institute of Mountaineering and Allied Sports is located here. It hosts the winter skiing festival and also trains the tourists. One can reach the summit by ATVs, ropeway, and trekking.
Camps near Solang Valley: Adventure Valley, Solang Valley Camp Retreat, Campground Camp21.
4. Sethan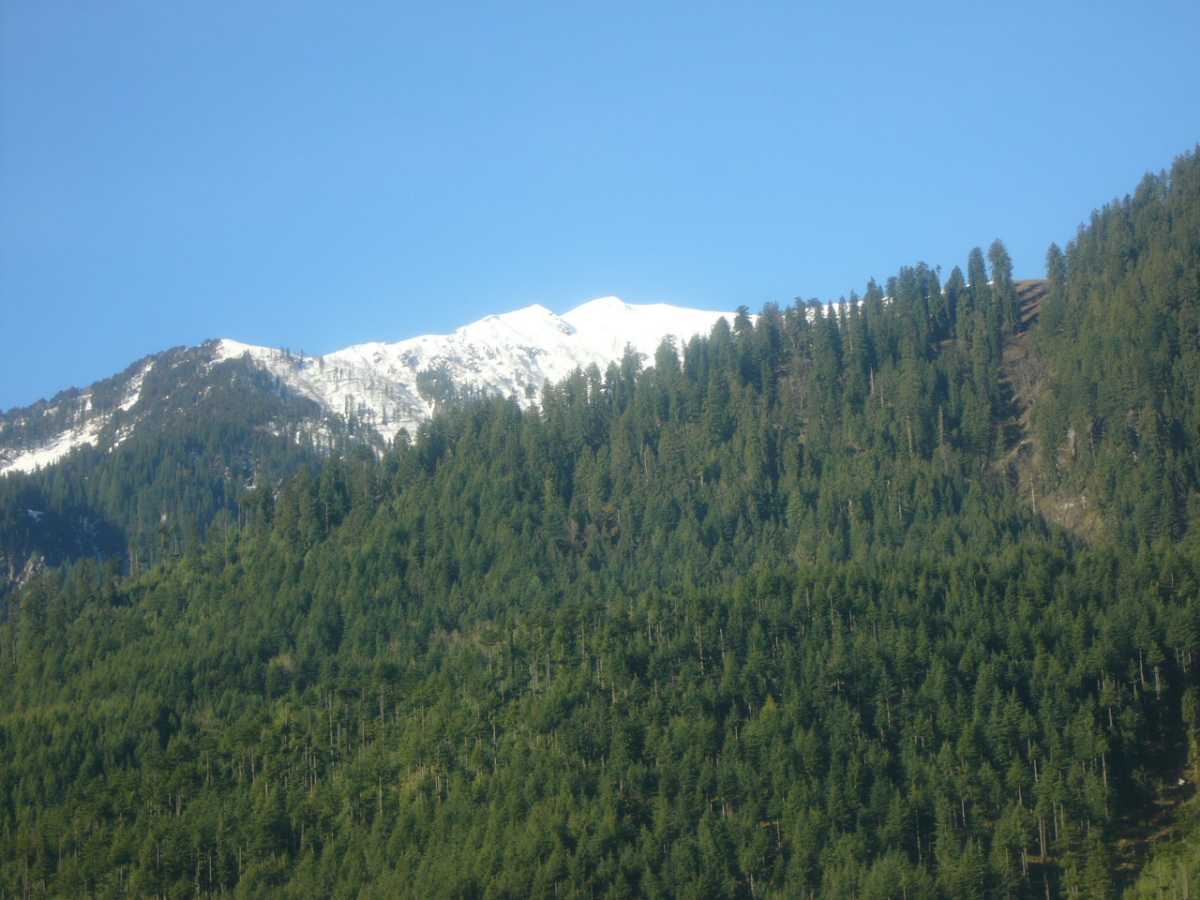 15 kilometres from Manali, Sethan is an offbeat location, ideal for those who are looking for an escape from the clamour.  This restricted zone is in the middle of an organic apple farm and offers you a relaxing experience with an ethereal view of the Kullu valley at dawn. The hamlet is a 40 minutes drive away from Manali. Snowboarding and trekking are very popular here along with camping.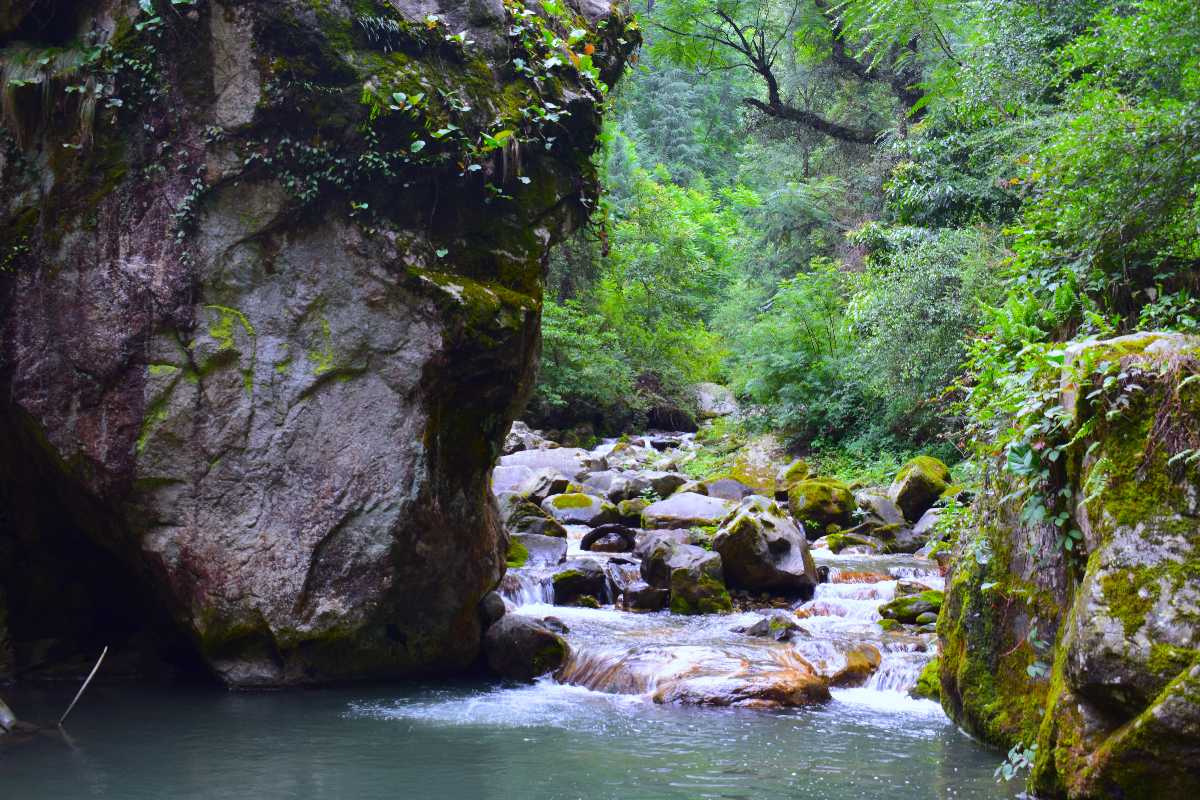 Lying nearly 3 km from the entrance of Great Himalayan National Park, Tirthan Valley is abundant in adventurous activities and a paradise for nature lovers. What makes it so perfect for camping in Manali is the beautiful views that are straight out of a beautiful painting. Endless green-scapes and gushing rivers, one can set up camp and also engage in some adrenaline-filled activities. 
Camps in Tirthan Valley: Tirthan Jibhi Camp
Other Activities in Manali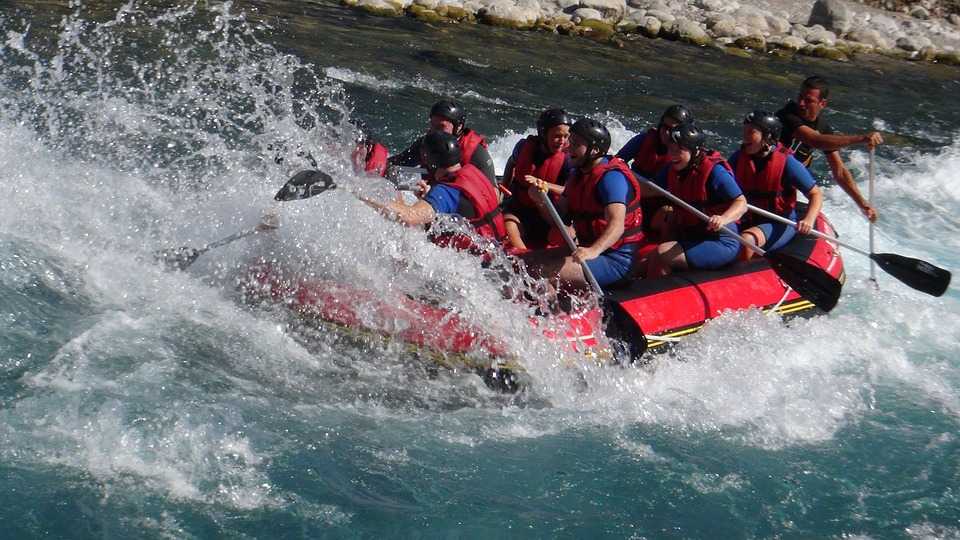 River rafting
is a prevalent sport in Manali. For all the thrill-seekers looking for their dose of adrenaline, head straight to River Beas which has become a hub for several water adventure activities.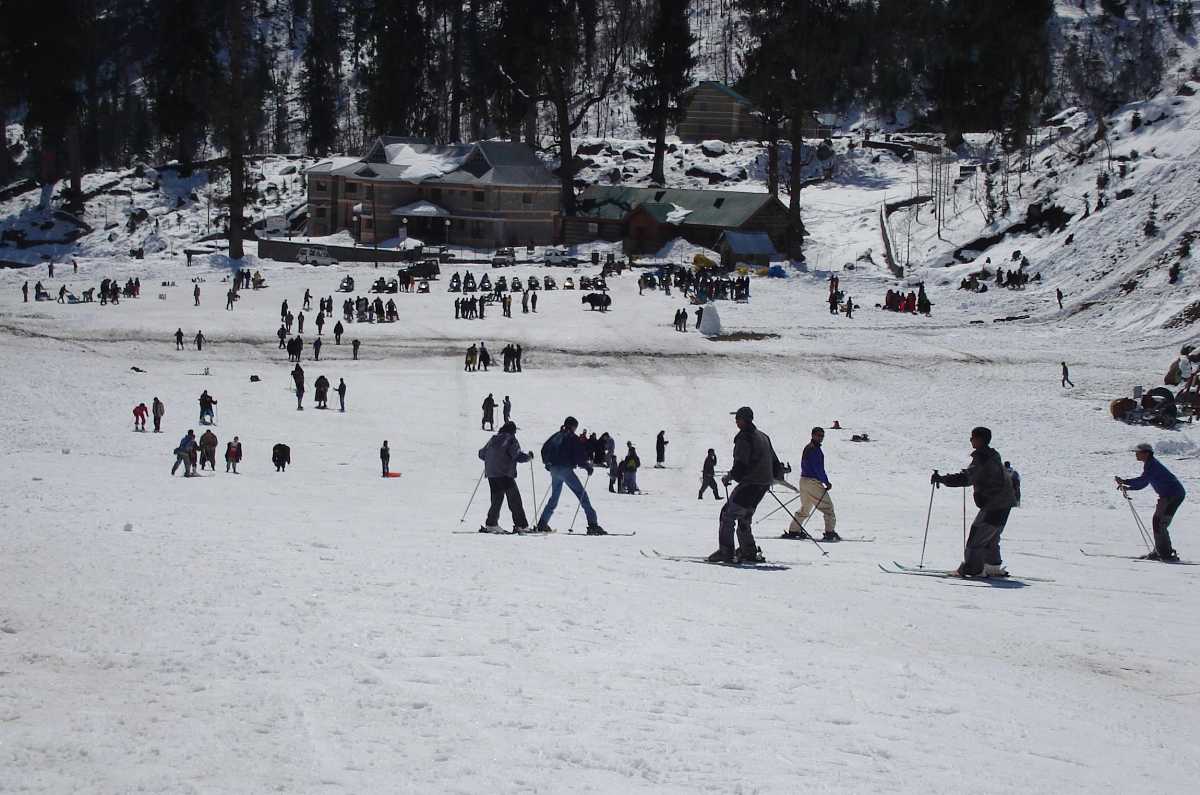 If you are fortunate enough to see the snow-clad beauty of Manali, do not miss the opportunity to indulge in skiing sessions. Make it even more unforgettable by trying heli-skiing or yak-skiing.
3. Zorbing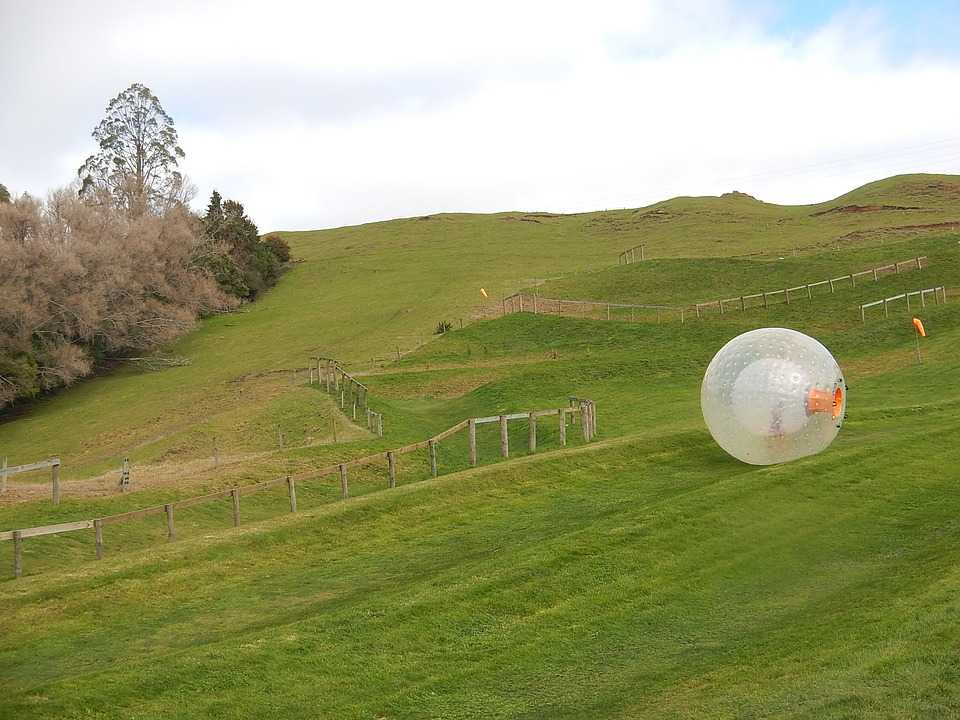 Zorbing is a unique sport where a person is placed inside a humongous transparent zorb ball which is rolled down the mountain slope.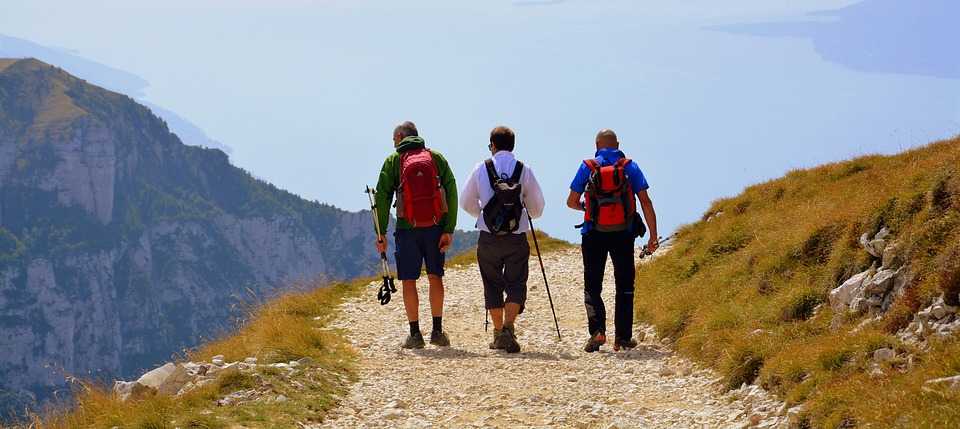 Talking about hills is incomplete if we do not mention trekking. Manali offers every kind of trekking opportunity from easy treks for beginners to the toughest treks. The concept of yoga trek that combines physical activity with spiritual wellness is also gaining popularity in Manali. 
Tips for Camping in Manali
To have a fulfilling experience, combine camping with other fun activities and make sure that your stay is at least for 3-4 days.
Pack light and wear sturdy shoes.
Be a responsible camper. Preserve the beauty of the place and do not litter.
Carry drinking water with you all the time
Do not leave food in the open to avoid attracting wild animals
Douse the campfire completely before leaving
Make sure to check in advance where you are camping. Do not camp in prohibited areas.