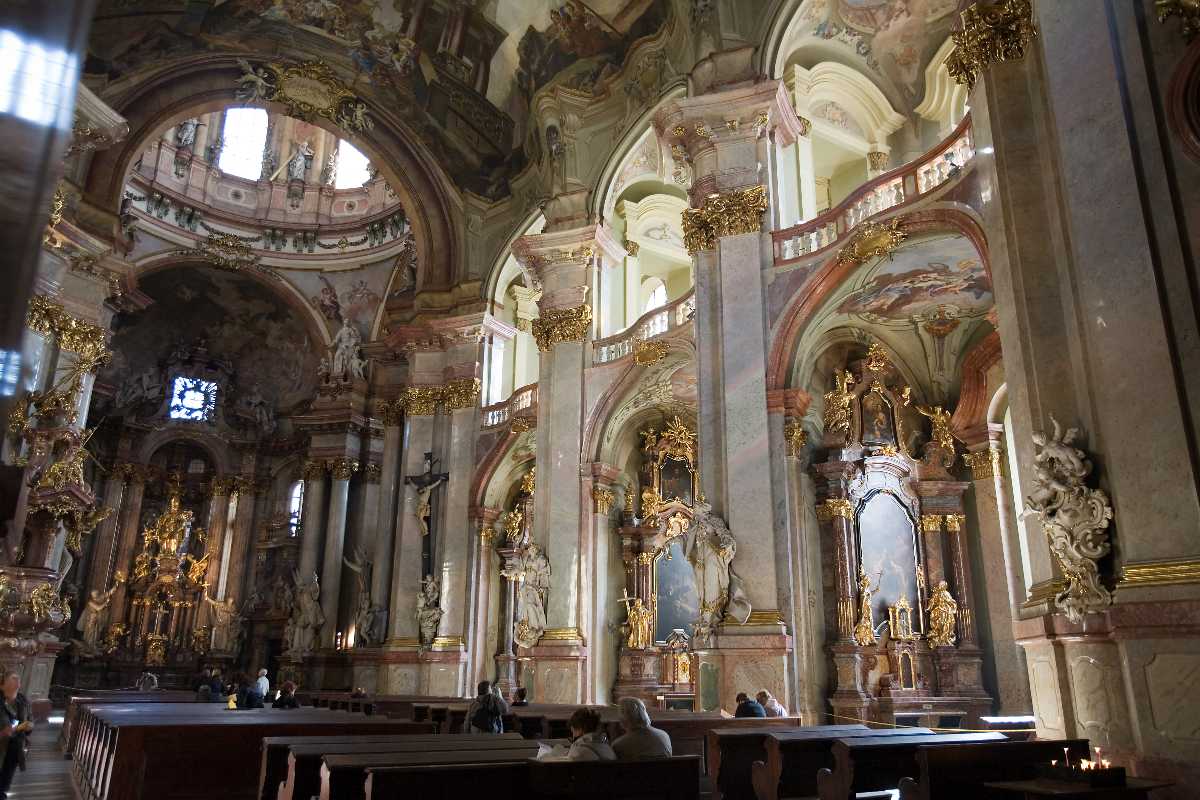 1. St. Nicholas Church

Modelled by Christoph Dientzenhofer and his son Kilian Ignaz Dientzenhofer between 1704-1755, this enormous green dome is a prime example of the amazing Baroque architecture in Lesser Town Prague. One can expect to witness some of the most incredible sculptures, the Baroque organ with over 4000 pipes that was played by Mozart in 1785, a 70-meter high dome, and a 79-meter tall belfry that offers a magnificent panoramic view.


2. Wallenstein Palace

This palace, built as a rival to Prague Castle, used to be the residence for Imperial Generalissimo Albrecht von Wallenstein and it now serves to be the housing for the Senate of the Czech Republic. This beautiful Baroque styled palace covers a main wing with a complex set of corridors that allowed Duke of Wallenstein to wander freely from the Audience hall to his private study room and furthermore to gardens and stables. The mythological corridor illustrating beautiful Stuccowork and housing famous paintings in the audience chamber, the richly decorated palace chapel, and the Wallenstein Garden are also the reasons behind the popularity of this palace.
3. Lesser Town Bridge Tower

The 43.5 meter-high Lesser Town Bridge Tower is connected with the smaller Judith tower through a gate, and both of these towers served to protect the entrance of the Lesser Town Prague during the early 15th century. The tower is currently used as an entrance to Malà Strana from Charles Bridge. While this tower was used as a watchtower and storehouse in the past, it now serves as a public lookout which displays a permanent exhibition of the history of the Charles Bridge.
Many other scenic sightings captivate the attention of the visitors of this town by their beauty. These include Malstranská Beseda, Vrtba Garden, Mirror Maze, and the Cathedral of St. Lawrence on Petřín Hill, among others.