1. Mamleshwar Temple
Situated about 13 km from Chindi in the village of Mamel, Mamleshwar Temple is said to have existed since the Mahabharata era. Dedicated to Mahadev, the temple is said to have been built in wood and slate by the Pandavas. This beautiful temple structure also houses an undying sacred fire!
2. Kamaksha Devi Temple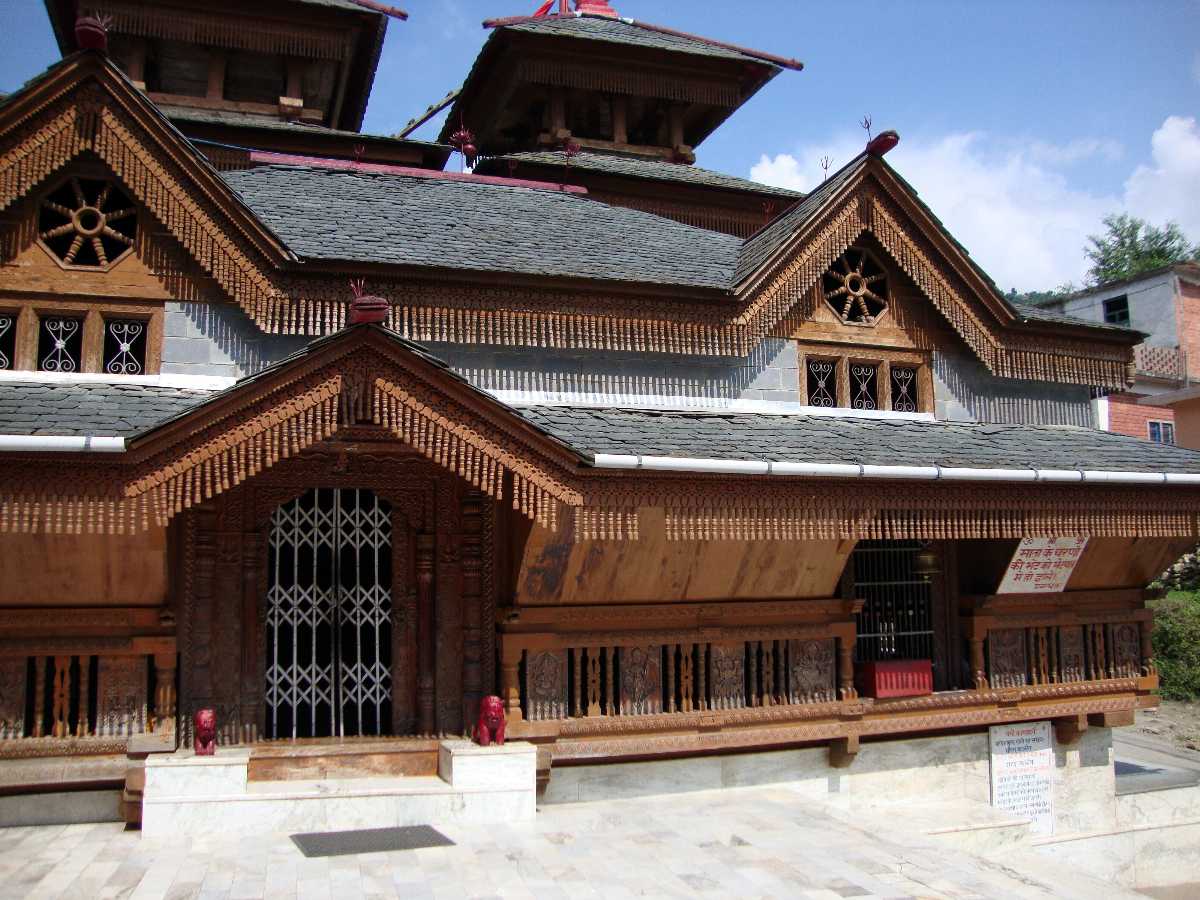 Another famous temple around 17 km from Chindi, Kamaksha Devi Temple is located in the village of Kau. Dedicated to Devi Kamaksha who has been beautifully portrayed in the Mahishasuramardini form, the idol is made of ashtadhatu or eight primary metals. The woodwork of the temple pulls the attention of travellers and pilgrims from all across the country.
3. Kunhoo Dar
If you drive 23 km to Kunhoo Dar, you would come across a flat-topped hill that also acts as a great city-viewpoint. Take a kilometre's walk from Karsog Bazar to reach Kunhoo Dar. The 360 degrees panoramic view includes mesmerising views of the Karsog Valley and the Shikari Devi peak in the North. You can view the Pir Panjal, the Hanuman Tibba and other mountains on a clear and bright day. Enroute to Kunhoo Dar, one can spot a temple dedicated to Shilgiri Nag at Matel, the course would also have a small cave dedicated to Deoli Mata on the way.
4. Kamrunag
If you are in the mood for some trekking, then the Kamrunag temple in Mandi district. You would have to drive along the Chindi-Mano road to reach Chowki village, from where you can trek up to the shrine. Kamrunag is known to be a pilgrim site where devotees make offerings here. The towns around the place are pristine, offering scenic landscape views. The region also has several trekking routes.