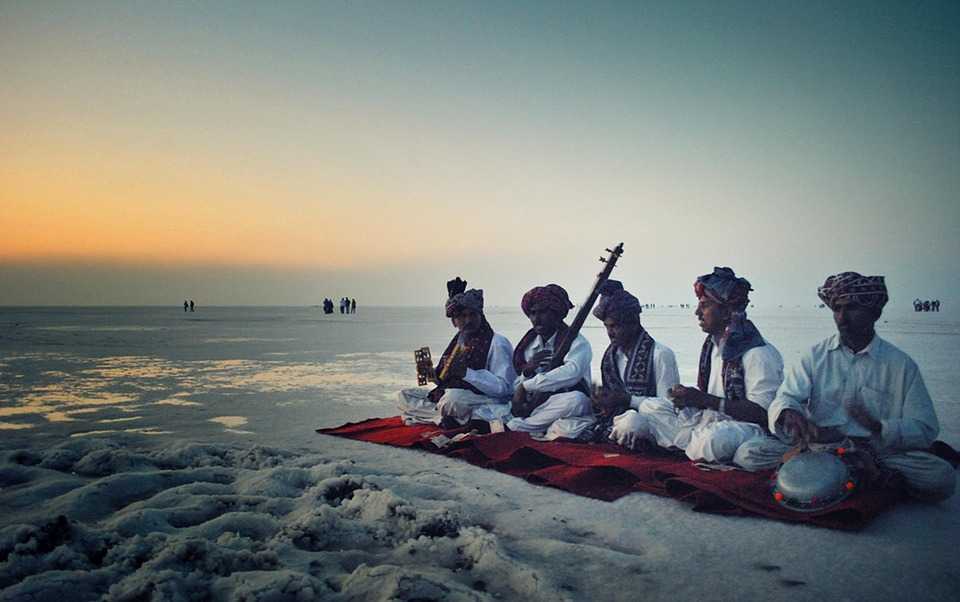 Kutch is a mesmerising place in Gujarat that is known for its beautiful topography and rich ecology. Rann Utsav in Kutch provides a multifaceted view of the place's culture, tradition, artwork and natural beauty. It celebrates the magnificent beauty of Kutch and its stunning landscape of endless white deserts.
Rann Utsav is a festival that is celebrated for months in the city of Rann of Kutch, Gujarat. Starting from 1st November, the carnival ends on 20th February and is marked by a lot of freshness and enthusiasm. It captures the elegant beauty of Kutch and echoes the ethnicity, traditions, and rituals of the countryside. The whole festival is replete with enthralling performances of both folk and traditional dances and foot-tapping music.

One can witness the exceptional skills of our country's tribe of meticulous artisans. The handicraft bazaar brims with vibrance as artists showcase their charming collection of artwork. It is an ultimate platform for artisans to display their distinctiveness and thus the Utsav presents an enthralling spectacle of beautiful artworks.
The carnival evokes the rich cultural and traditional splendour of Gujarat. It underlines the diverse life of Kutch with all its colours and beauty. The fair is a repository of vibrant processions, parade, and performances; hence, an enthusiastic spirit of the festival underlines the warmth and creative ingenuity of the people of Kutch.