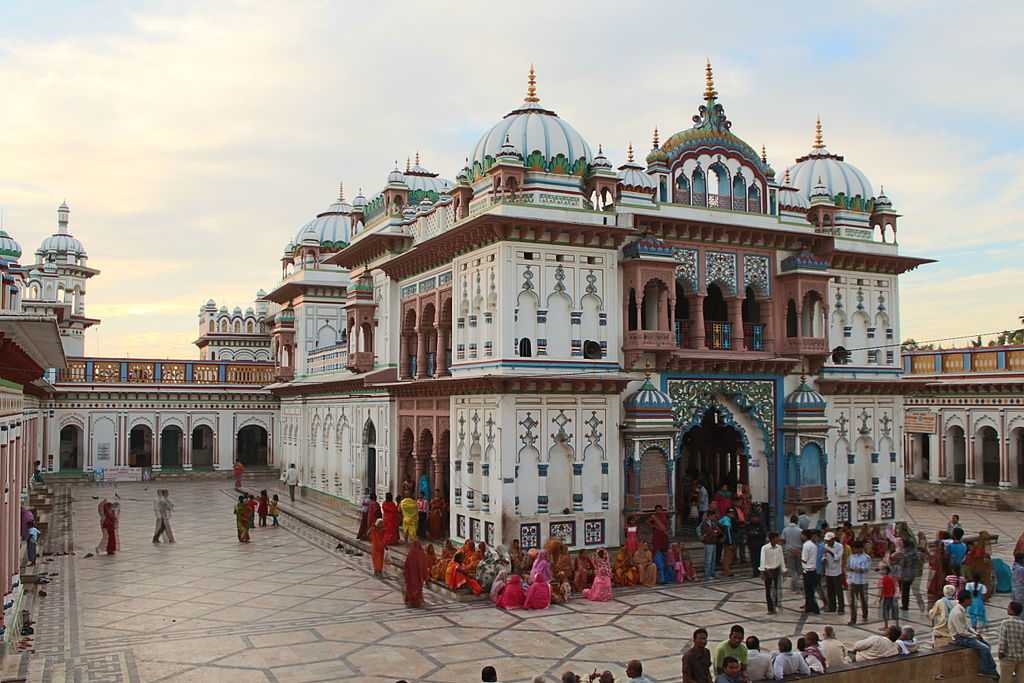 As you approach the grand temple, you will get a clear view of the building in white with domes, pillars and verandas that resemble a magnificent palace getting the gist of the splendour of the structure even before entering it. Spending a few minutes to admire the external beauty is highly recommended. The glorious temple is a striking, one of a kind fusion of Hindu, Mughal and Koiri type of architectures made entirely of white marble and occupies over 4800 square feet of the area.

To enter, you have to walk through the central 30-metre high arched gate on the ground floor. As you proceed, you will reach a courtyard with the sanctum sanctorum in the centre that houses a grand idol of the Goddess Sita. There are a total of 60 chambers or rooms inside the temple complex that are adorned with intricate lattice windows, coloured glass, beautiful paintings and captivating carvings. There are also smaller shrines in the temple complex. These are called sannadhis and have idols of King Janak, Queen Sunaina, Lord Rama, another statue of Sita, Lakshmana, and Urmila.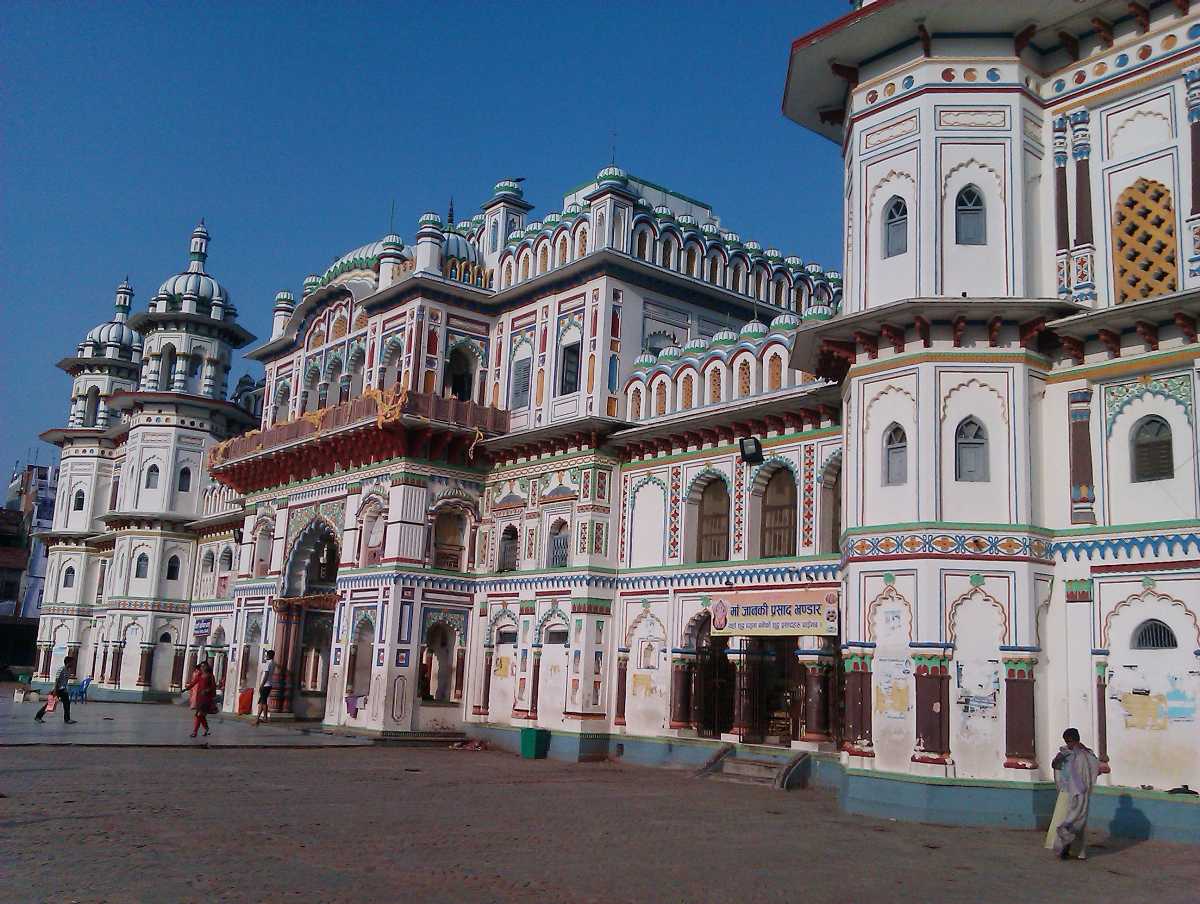 After exploring the sanctum sanctorum, the sannadhis and the rooms, as you survey the rest of the complex, you will find a collection of black stones behind the main shrine. These stones are called Saligrams, the sacred black stones that King Janaka used to worship. They are considered to be highly powerful and are mostly found in the houses of devotees who perform all the important rituals without fail. The temple priests allow visitors to offer prayers to these sacred stones and also don't mind sharing their knowledge about the saligrams, the shrine and the legend of Ramayana.