There are various events and prayers that are celebrated are Rumtek Monastery. Each event has a different approach to follow which is unique in its own way.
Losar:
The Tibetan New Year, known as Losar, is a festival that is celebrated with splendour in Sikkim. This event is celebrated for three days in the month of February wherein the lives and teachings of Lord Buddha, Guru Padmasambhava and Gyalwa Karmapa are discussed and is also observed as a relaxing season for farmers who have finished the harvesting season.
Dungdrub Puja:
This is one of the most important pujas held at Rumtek Monastery. It is held in the fourth lunar month, this is, April-May. On this day, one hundred million mantras are chanted by the monk community during the fourth lunar Tibetan month. This puja continues for several days and is devoted to world peace and happiness where preachings of Lord Buddha are given.
Birthday of His Holiness:
The birthday of the Seventeenth Gyalwa Karmapa, Ogyen Trinley Dorje is celebrated on June 26 wherein a ceremony is held, followed by various cultural programs, dances and folk songs at the lay community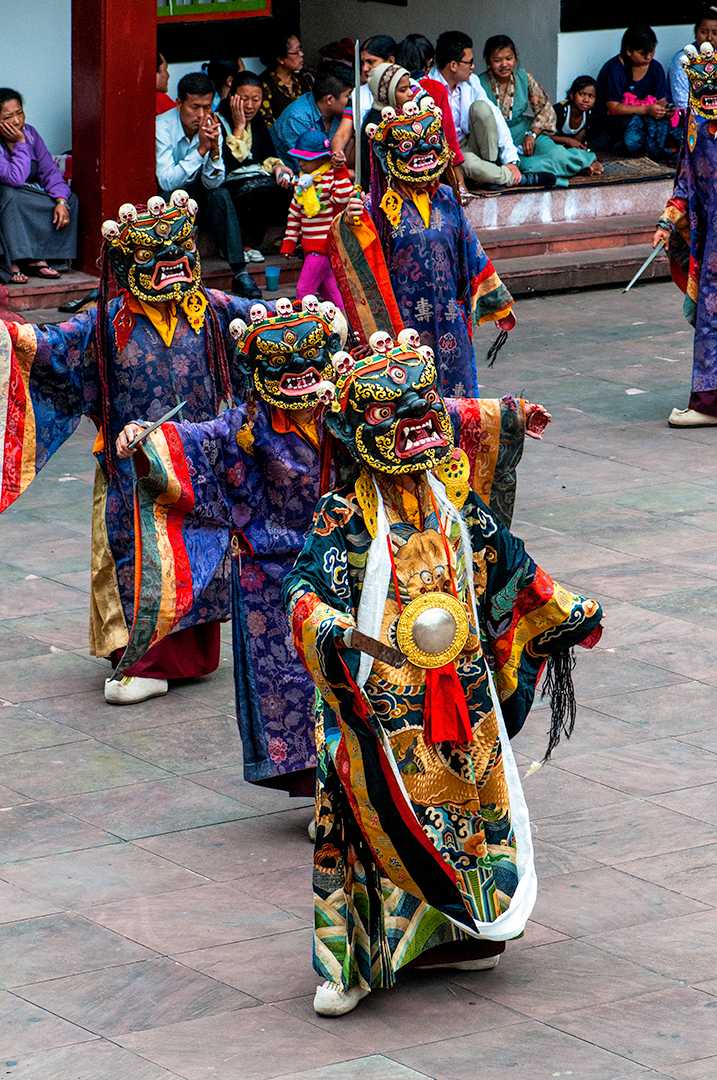 Summer Retreat:
Monks at the monastery observe retreat for forty-five days in the sixth lunar month of every year, which is usually July or August. They perform various rituals like Sojong, a confession of faults and renewal of vows that occurs every two months, observe rules and regulations and promise not to cross beyond the marked territory of the monastery. The retreat concludes with Gakye where all the restrictions are also removed.
Gutor:
Gutor Cham Dance is celebrated two days before the commencement of Losar, that is, in the month of February at Rumtek Monastery. At the end of every year, the monks perform a week-long Mahakala Puja before Losar. It is a masked Lama dance that depicts the victory of good over evil and is performed by monks and the sole objective of this ritual is to promote peace and harmony in the world.