1. Bisket Yatra

The traditional New Year celebrations are held in Taumadi Square. The idols are placed inside the chariots and the chariots are pulled by the youths. This event is followed by a tug of war between Thane and Kone, which determines who will be blessed with a good fortune.
2. Nyatapola temple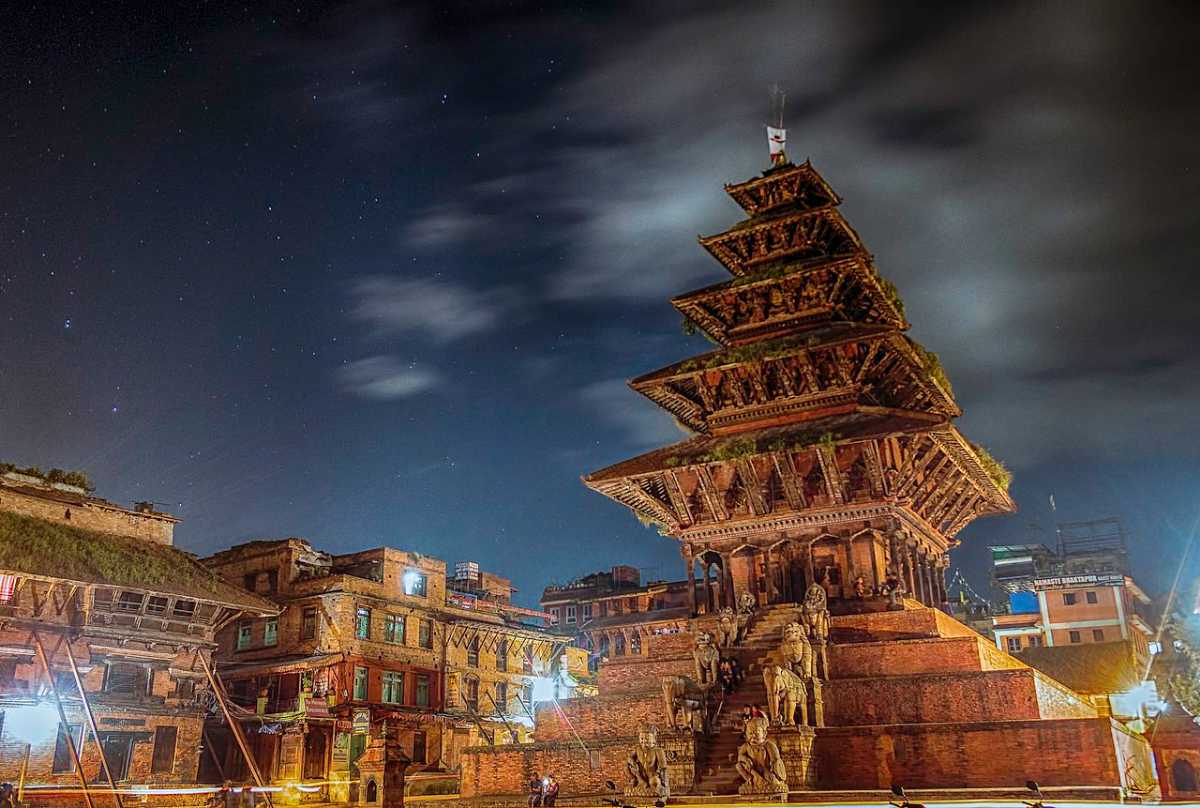 It is the tallest and one of the most popular temples in Nepal. Made out of wood and bricks, this five-storey temple is dedicated to Goddess Siddhi Lakshmi. The structure and architecture of this temple are so strong that it withstood two earthquakes without causing any damage.
3. Til Madhav Narayan Temple

It is one of the "hidden temples" in Taumadi Square. It is often left unnoticed as it is located behind a dance platform. Inside this temple, there is the main double roof Narayan (Vishnu) Temple. This is one of the oldest in the valley. An inscription in this Narayan temple denotes that it dates back to atleast 1080 AD.