Located in the mountains of the Western Ghats in the state of Kerala, Munnar is a hill station surrounded by some of the most scenic verdant tea plantations in India. Established in the late 19th century, the sprawling tea estates are regarded as the producers of finest quality tea and prominent hub of the tea trade in the country. Tea plantations in Munnar are situated on an undulating terrain, which appears as a thick carpet of green colour. Terraced plantations are also prevalent to prevent soil erosion and to facilitate irrigation. Tea gardens have become the reasons for Munnar's international fame, and Tata Tea recently established a tea museum in the area order to provide an insight into the process that is involved behind every delicious sip of tea.
History of Munnar Tea Gardens
Munnar was a heavily forested region until 1790 when it was discovered by the Duke of Wellington. In 1870, Travancore's ruler granted 588 sq km of land on lease to J.D. Munro, a Scottish tea planter and a lawyer. The first sapling of tea was planted at Parvathi, which is now known as Sevenmallay Estate. In present times, Munnar has more than 50 tea gardens and sprawling gardens. Harrison Malayalam, Michael's Tea, Brooke Bond and AVT Tea are some of the most well-known tea gardens in the region.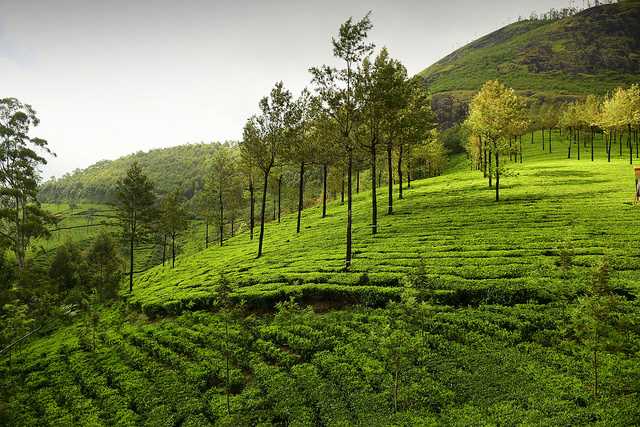 Nature Walk in Tea Gardens
Stunning landscapes, pleasant environment and fragrant tea leaves make up for an amazing nature walk which is bound to render you some sensory pleasure. If you are lucky, while taking a walk, you can also spot Neelakurinji flower, which blooms after every twelve years. Moreover, you get the chance to witness the process of plucking of tea leaves to processing them in the tea factories. If you want you can yourself collect the fresh tea leaves from the gardens and take back home as souvenirs.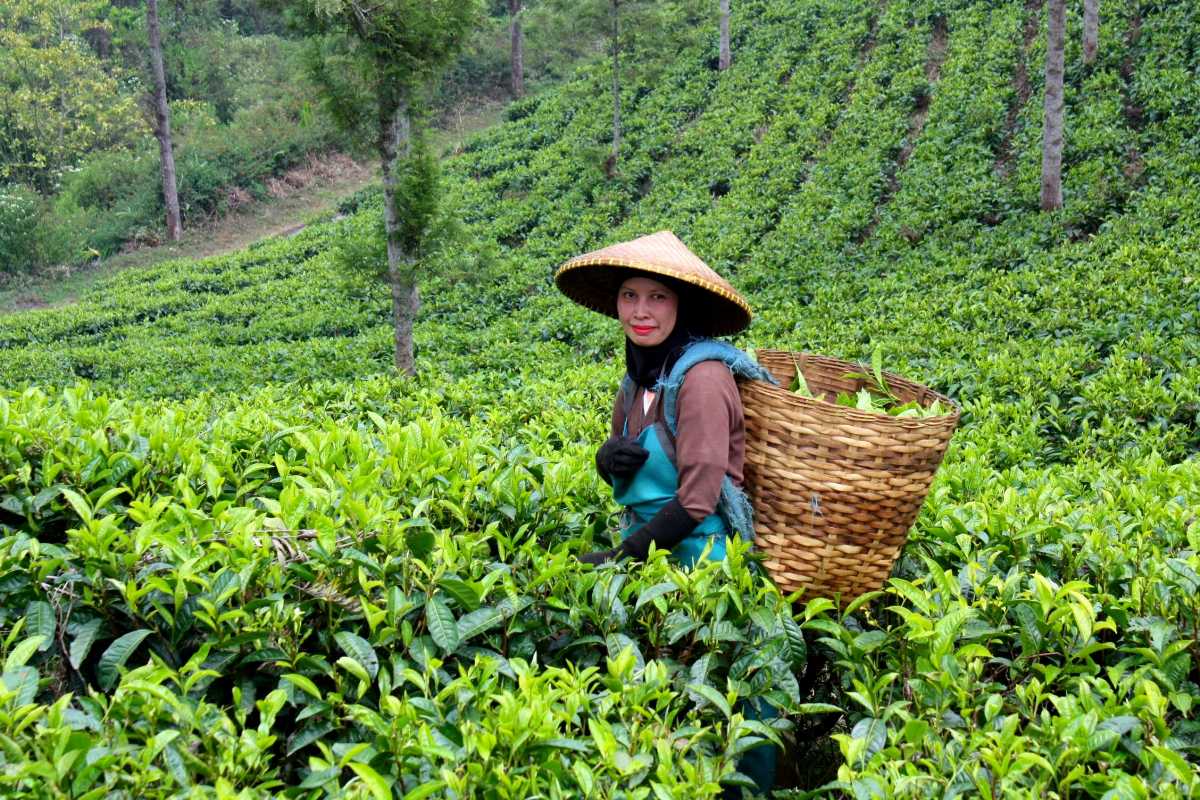 Tea Museum
You can also visit the tea museum established by Tata Tea group in Munnar. The
Tata Tea Museum
sheds light on the relevant facts and figures about the growth of tea gardens in Munnar. It contains curios, old photographs, types of machinery and various other things that have been used since decades for the production of tea. A first-hand experience of the tea processing operations is also provided at the museum. Some of the significant items on display are the original tea roller used in 1905, the Pelton Wheel used in the power generation plant in the 1920's and a rail engine wheel of the Kumdale Valley Light Railway.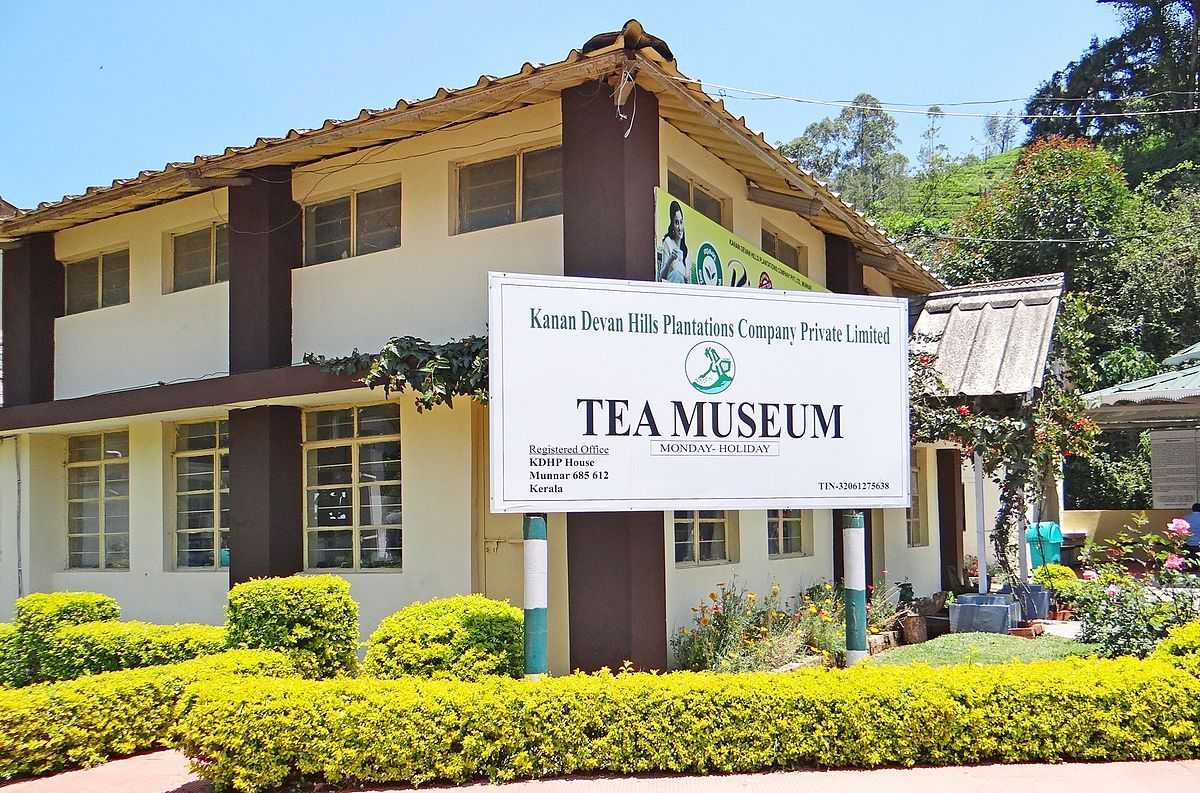 Entry Fee for Tea Gardens
The hill station of Munnar has about 50 tea gardens and sprawling tea estates. There is a free entry for the tea gardens but the entrance fee of the museum, namely, Tata Tea Museum is INR 75 per person for adults and INR 35 per person for children between 6 and 12 years of age. Harrison Malayalam, Michael's Tea, Brooke Bond and AVT tea are some of the well-known tea estates in Munnar and you can visit and indulge in some tea tasting at nominal fees. You have to pay an amount of INR 20 per person for camera, if you want to click pictures inside the museum.
Photo Opportunity
Munnar provides immense opportunities for clicking and getting clicked. There are some places in particular which are worth getting photographed. The photo point in Munnar tops the list because of its serene location, featuring dense tea plantations, woods, waterfalls, hills and small rivulets. You can click many pictures of the natural surroundings and of yourselves while on a picnic in this excellent picnic spot. Close to the Mattupetty Dam, the place has a small stream that make your pictures perfect. If you are a passionate nature photographer, this is one place you can shoot some photographs. For good and vibrant photos, you must visit Photo Point earlier in the day because it starts gets dark early in the evening. Your trip to Munnar is incomplete without posing for a photo in the lush green tea gardens in Munnar. The green carpeted hills add the perfect backdrop to your pictures, especially when the clouds descend. If you live in a treehouse in Munnar, you can click some of the finest views from up there. Lock Heart Gap is another popular view point in Munnar, where you can take some breathtaking snaps and selfies. Try to capture the views when it is not too misty. So, when you return back home and look at the pictures, you start believing in the ethereal beauty of nature.
Bollywood Connection
The comic tale of Chennai Express featured Munnar in one of its songs. The song named "Kashmir tu, main Kanyakumari" showed Shahrukh Khan and Deepika Padukone dancing around the tea plantations. The green landscapes are a perfect enhancement for the song. Kerala is not just a movie-shooting choice for directors because of its divine backwaters. Munnar proves this fact by featuring in other movies such as Life of Pi and Nishabd.
Wildlife Nearby Tea Gardens
Munnar also features some exotic species of flora and fauna. You can make an excursion to the nearby
Chinnar Wildlife Sanctuary
,
Eravikulam National Park
, and Silent Valley National Park, where you can spot rare species of animals like mountain goat Nilgiri Tahr, Ibex, elephants, tigers, lions, tailed macaque, flying squirrel, Nilgiri wood pigeon and many more.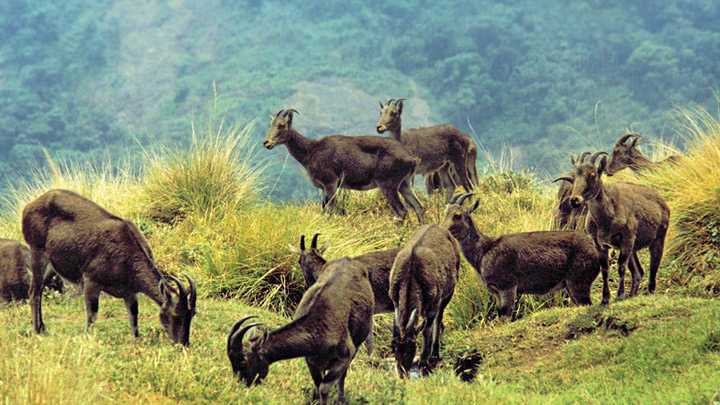 Munnar is a popular and picturesque hill station of Kerala, located 1600 to 1800 meters above the sea level. It is also popularly known as the 'Kashmir of South India'. The peaceful environment and tranquillity make it a perfect destination for travellers looking out for valleys, mountain streams and tea gardens, all at one place.