The stunning architectures, history, dialects, vibrant art music and dance forms make Odisha ever sprightly state of India.
Odisha
(formerly known as Orissa), the battleground for the famous Kalinga war fought by Ashoka the Great, lies on the country's east coast. When the sun rises here, it rises over a land of temples thriving on top of a solid foundation laid by heritage. Life is uncomplicated, laid back and it doesn't take much to find some hush and quiet here. As opposed to the hustle and bustle of metropolitan concrete jungles, Odisha comes as a sigh of relief to the one seeking the peace of mind. Be it the temples of the capital city Bhubaneswar, the Buddhist Shanti Stupa of Dhaulagiri Hills or exotic birds that can be spotted at Asia's largest brackish water lagoon
Chilika Lake
, Odisha is worth paying a visit!
Here are 10 things you should know about Odisha Culture:
1. Architecture
The finesse and grandeur of Odisha's architecture is
exhibited in its temples that the Aryans left behind. Some of them are among the finest in the country. Of these, the most important are the Lingaraja Temple, Bhubaneswar (11th century), Jagannath Temple at Puri (12th century) and the great Sun Temple at Konark (13th century). And hence, the golden triangle of Odisha - Bhubaneswar, Konark and Puri contributes the maximum amount of tourism goodwill.
They are primary temples built in the style of 'Kalinga' architecture.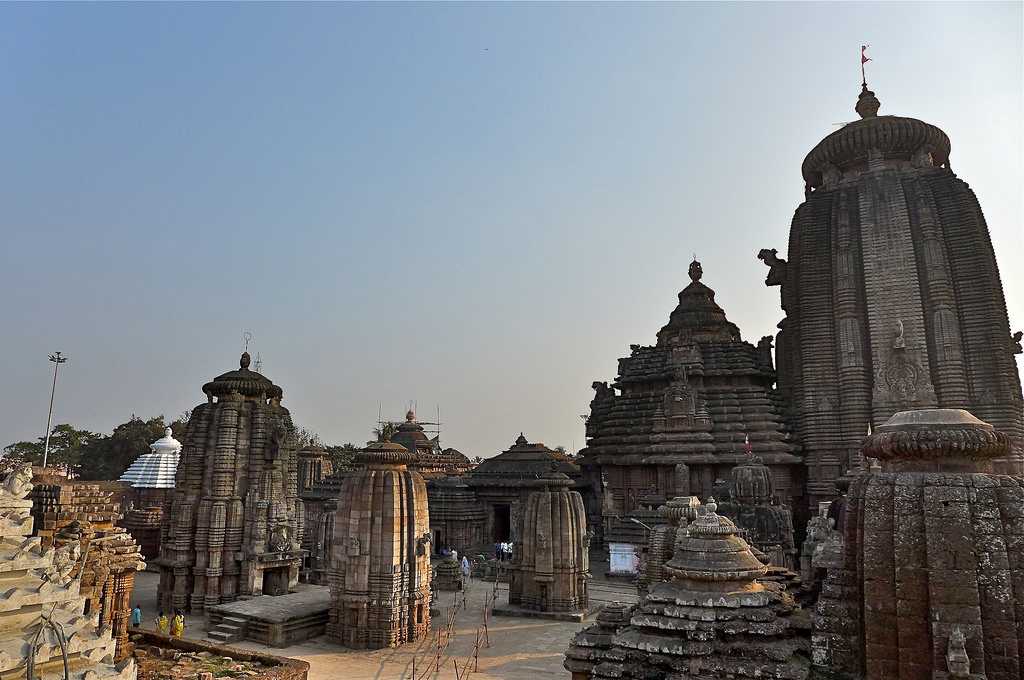 Jagannath Temple
The coastal town of Puri enshrines Lord Jagannath in this colossal temple. It is one of the Char Dham pilgrimages that one is expected to cover at least once in his lifetime. The temple is world-famous for its annual chariot festival or
Rath Yatra
.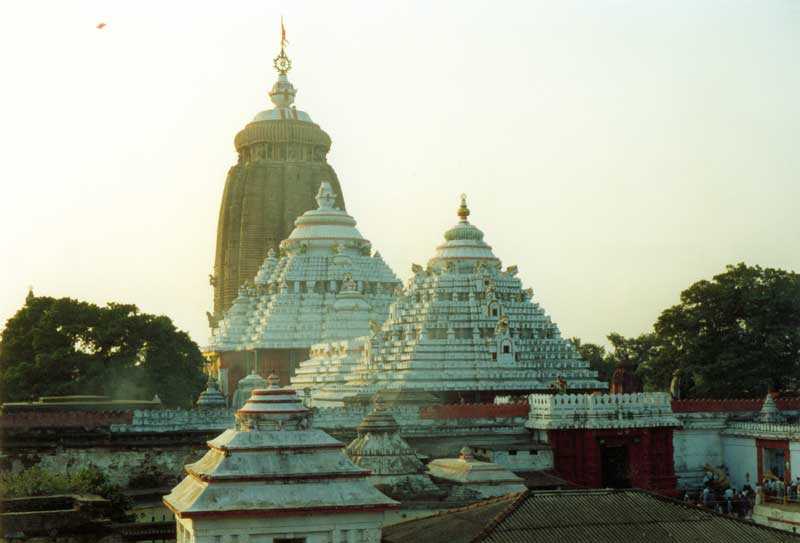 Designed in the silhouette of a gigantic chariot along with seven horses and twenty-four wheels, this entire temple was conceived as a chariot of the Sun God. It reflects the remarkable genius of architects that envisioned and went through with it. A UNESCO World Heritage Site, the precision and intricacy of its sculptural work is worth seeing.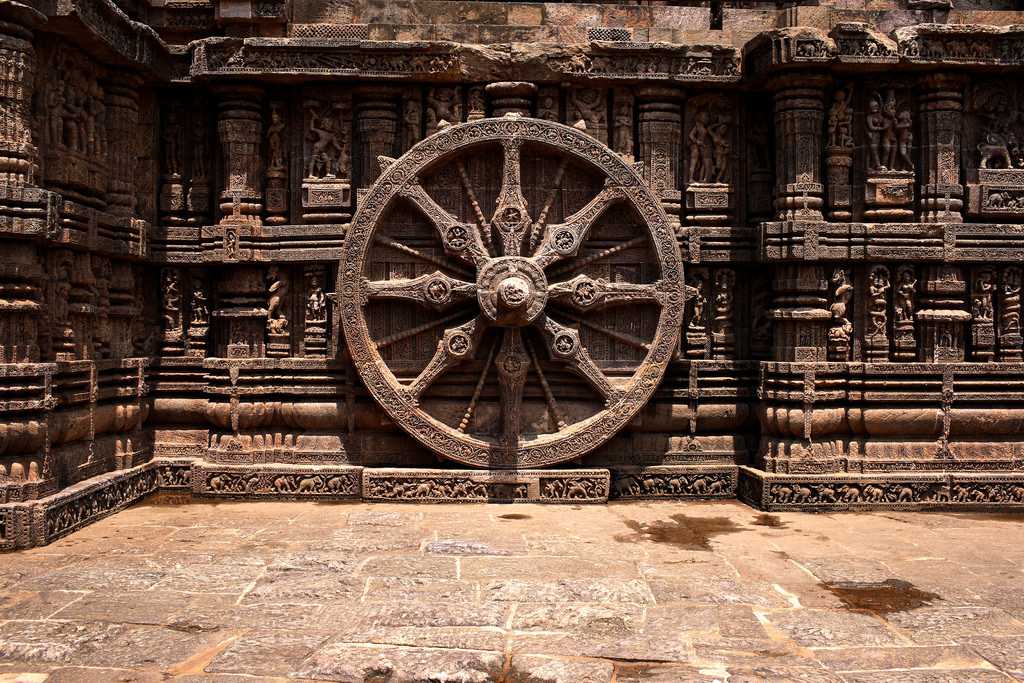 2. Arts Culture of Odisha
It is impossible to list every form of visual art and craft this uber-talented state boasts of but here are some of the best-known ones:
Pattachitra (Cloth Painting)
Literally, 'Patta' translates to cloth and 'Chitra' means picture. The themes and motifs are mythological, typically revolving around the Jagannath and Vaishnava sect. Lord Jagannath and Radha-Krishna paintings are a rage among buyers. Pattachitra showing Ganesha and Shiva. Since it is a traditional art-form, the Chitrakara's (painter) very home is his own studio where his family members act as helping hands. The final painting is rendered in the form of a design on a canvas with decorative borders. Sometimes, palm-leaves are also used to form the canvas.


Rock Paintings
Rock art in Odisha dates back to the prehistoric period according to the earliest reports found at Viramkhol in Jharsuguda district. With the reign of Ashoka the great, Buddhist sculptural art gradually changed the degree of Odisha's artistic flair. Even today, the caves of Ratnagiri, Lalitgiri and Udaygiri have not faltered to showcase the wonderful legacy of sculptural brilliance that some of our finest carvers left behind.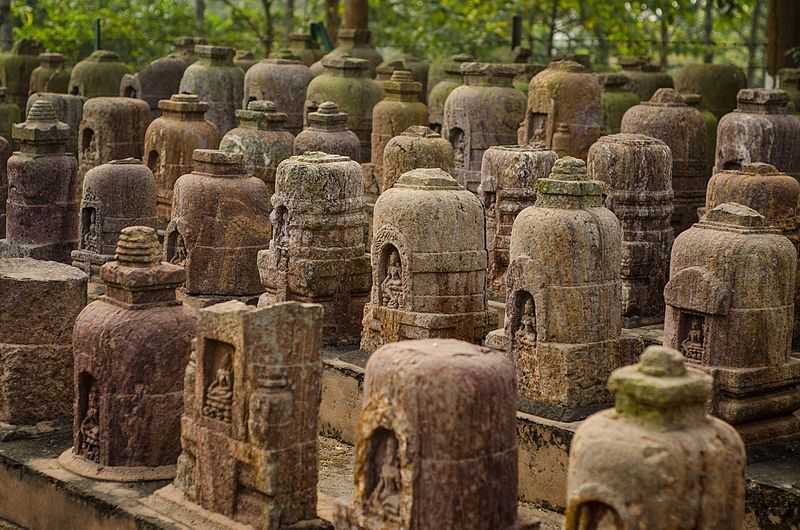 Sand Art
With clean, fine-grained sand and water as its raw materials, this is an indigenous form of art that found its origin recently if a comparison is drawn to the other forms of art. It is practised on the beaches of Puri with subjects ranging from Hindu deities to international occasions. With the help of tourism, this art-form has developed exponentially and found worldwide recognition.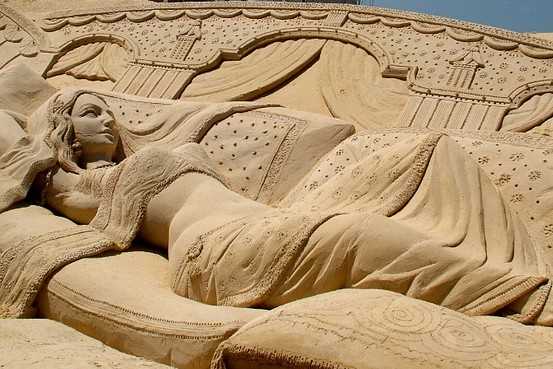 Silver Filigree
Locally known as 'Tarakasi', this art form is about 500 years old. It hails from Cuttack, a.k.a the Silver City of Odisha (now you know why). The process consists of drawing silver through a series of consecutively smaller holes to produce fine strands of wire. Usually, Tarakasi jewellery is used to embellish Durga idols during Durga Puja in
Cuttack
and by Odissi dancers.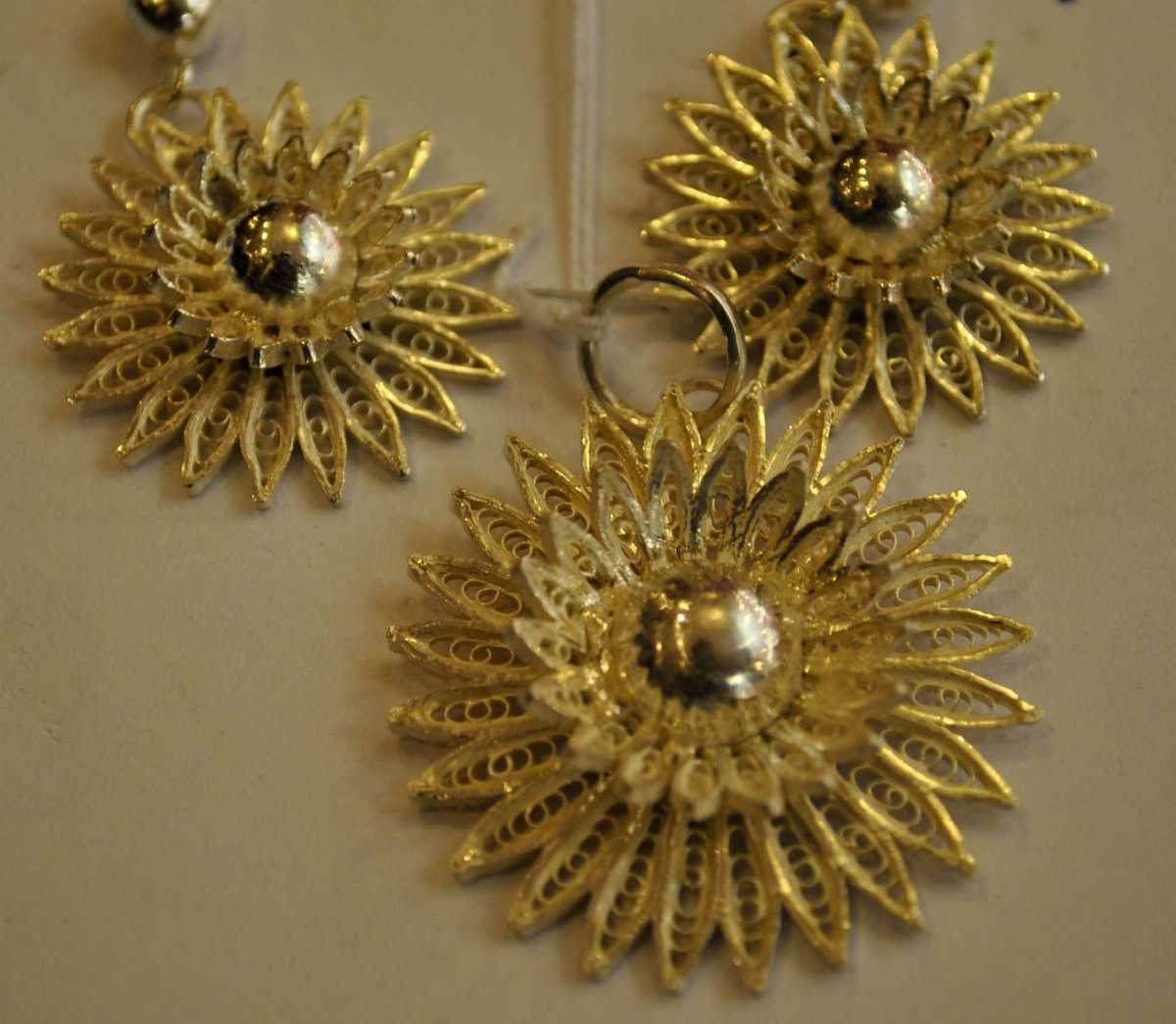 Appliqué Work
This is a famous fabric craft originating from a village called Pipili where locals call it 'Pipili Chandua Kama'. Unknown to many, Pipili holds an entry in the Limca Book of Records for the world's largest thematic applique work.

Like Pattachitra, appliqué work also originated as temple art, essentially limited to umbrellas and canopies to be used in the annual Rath Yatra. Nowadays, its usage is more in the household, decorative and festival products. The craft involves embroidery and stitching with occasional mirror work.
Brass and Dhokra Works
A 4000-year old craft form, Dhokra is a casting method that combines metallurgical skills with wax techniques. It is a bell metal tribal craft that uses an alloy of tin and copper or brass and zinc. Various utility items including utensils, pots and pans, lamps and even tribal jewellery are fashioned out of it.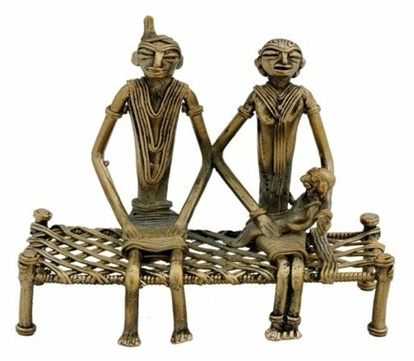 3. Music
Remember Sona Mohapatra's Coke Studio track Rangabati? A remake of one of the most popular songs the state has ever produced!
Odisha is predominantly a land of tribes and each tribe has its distinct song and style of dance. Anyone delving into the vast pool of elements that define Odisha's culture must definitely take into account the Odissi music which forms a whole branch of Indian classical music. Even before the development of Odia as a language, Odissi songs had been written. Notable Odia poet Jayadeva was the first to have composed lyrics to be sung and this gave shape to Odissi music. Very different from the ragas of Hindustani and Carnatic music, Odissi ragas are sung in druta tala (fast beats). The classical dance of Odissi is performed with this form of music.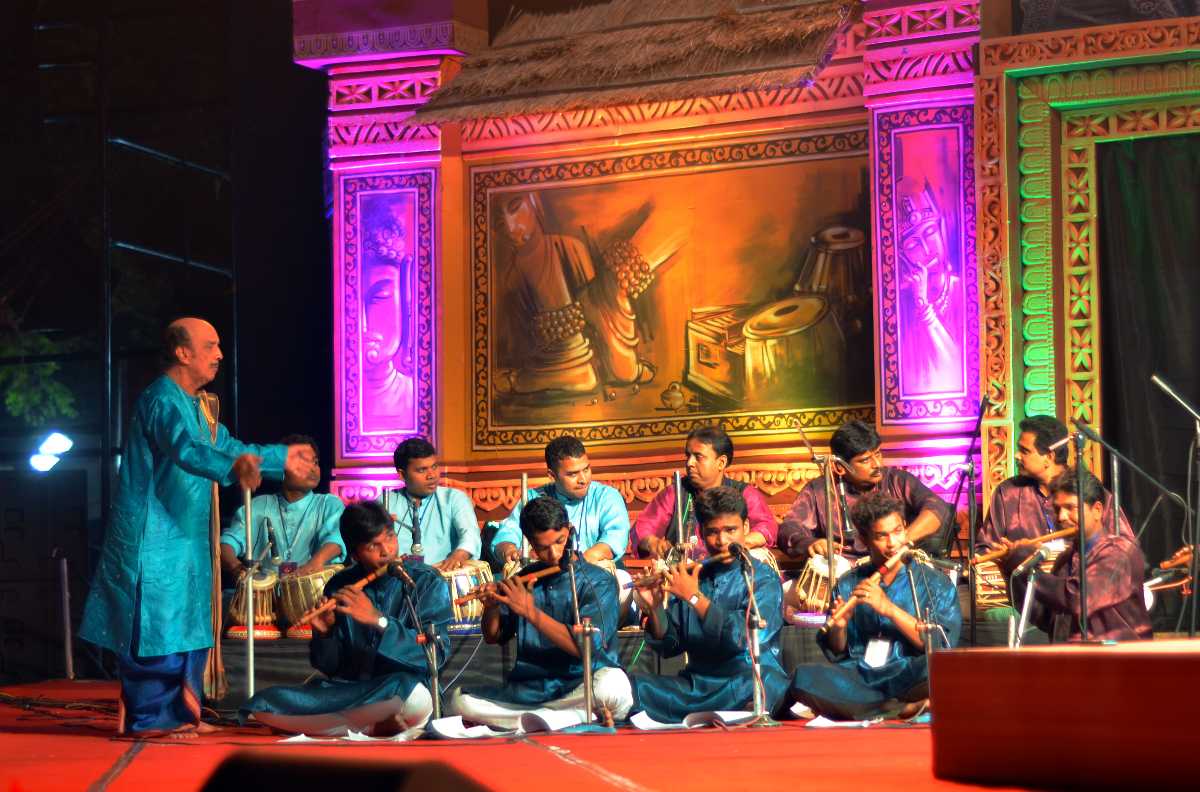 4. Dance
Originally performed by Devadasis, Odissi bears the closest resemblance to temple culture than any other existing form of dance. It traditionally depicts the divine love between Lord Krishna and his consort Radha, drawing inspirations from the lyrical compositions of poet Jayadeva. The dance basically involves a mythical story, symbolic costumes, abhinaya (expressions), mudras (gestures) and is extremely graceful.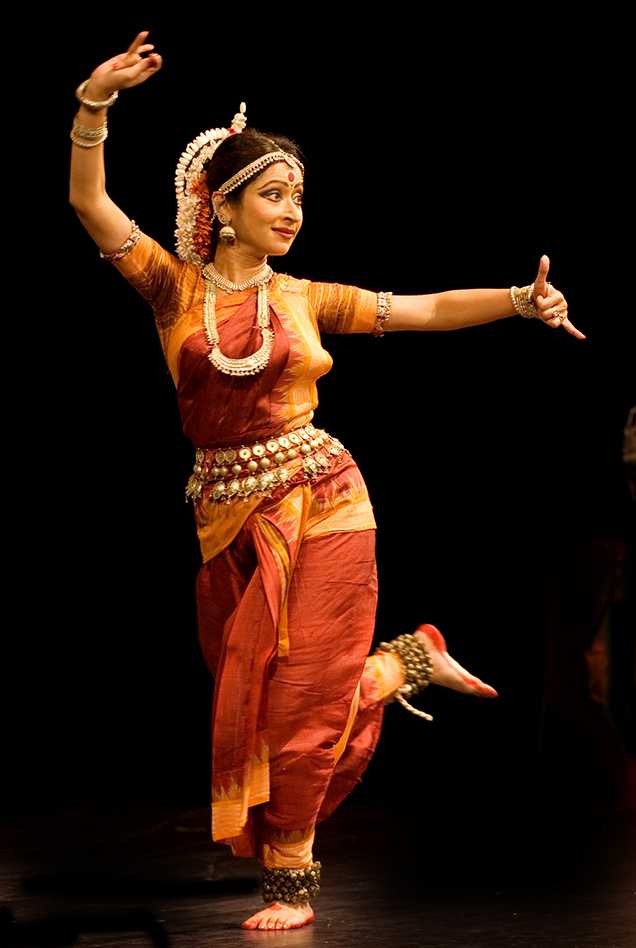 Other important dance forms include:
Chhau
This is a form of tribal martial dance that originated in Mayurbhanj. Two groups of dancers armed with swords and shields, alternatively attack and defend themselves with vigorous movements and elegant stances all to a background music noted for its rhythmic complexities and vigorous percussion.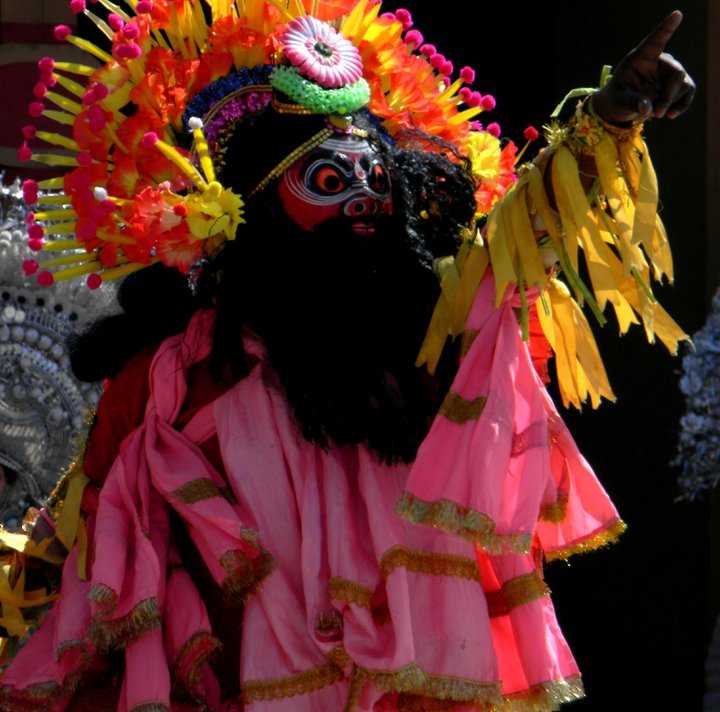 Gotipua
Gotipua refers to boy dancers who dress up as girls. Always dancing in pairs, boys aged from 6 to 14 are usually students of akhadas or gymnasia set in the periphery of the
Puri
temple. Enthralling acrobatic moves complement the singing which is done by the boys themselves.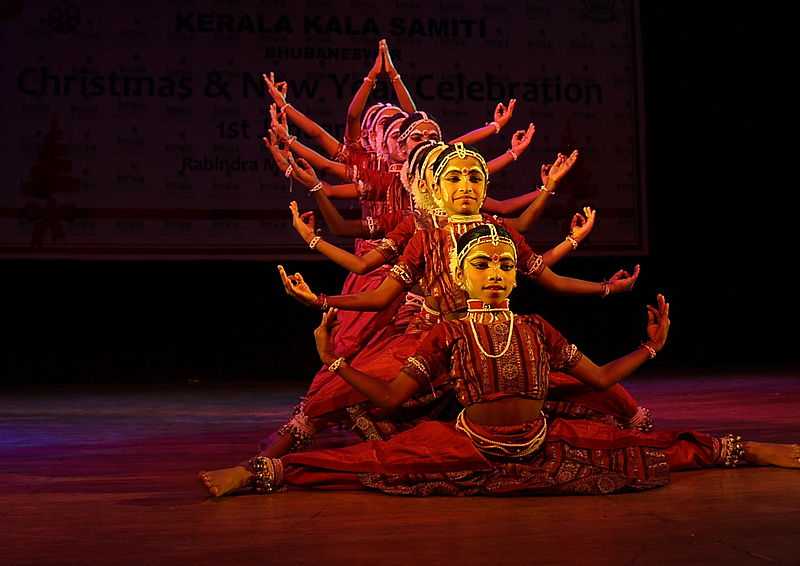 Pala
A unique form of balladry, it combines Odissi music, elements of theatre and Sanskrit poetry along with the must-have wit and humour. A singer accompanied by four to five-piece band describes episodes from religious epics or other Puranic texts.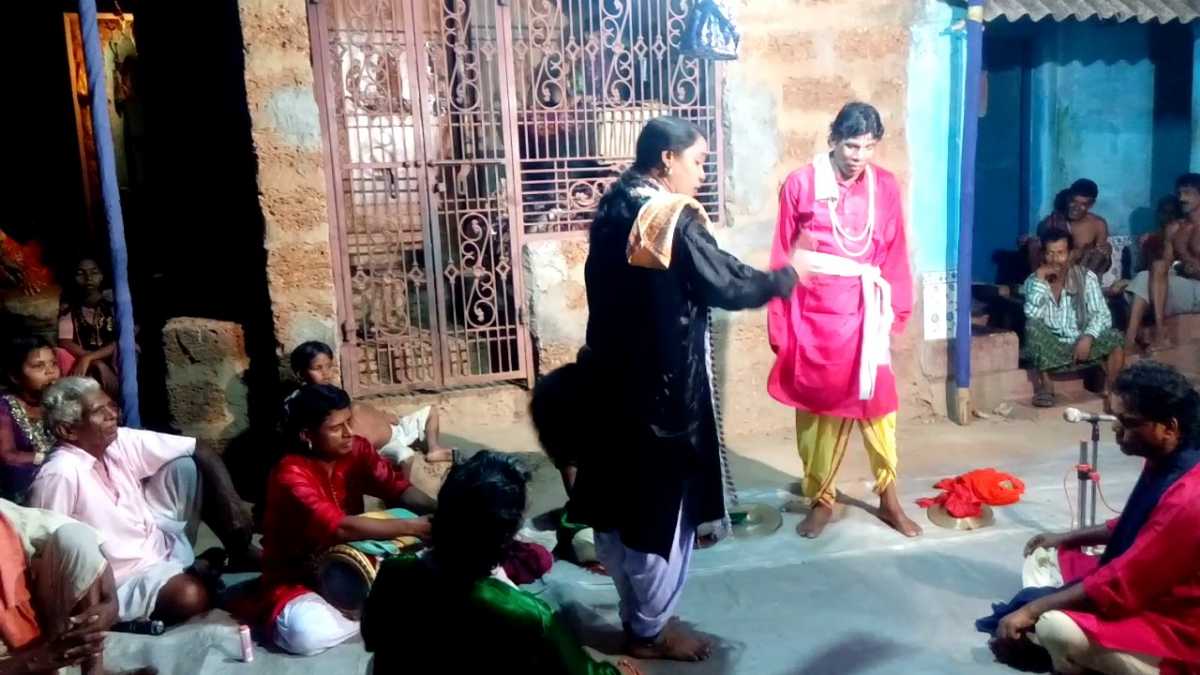 Dalkhai (Sambalpuri)
Ask any Odia about Odisha's folk dances and '
Sambalpuri'
might be the first thing you will hear. There are many other forms of Sambalpuri dance but Dalkhai is the most famous one. It originated in the tribes of Sambalpur and is continued to be performed especially in festivals like Dussehra.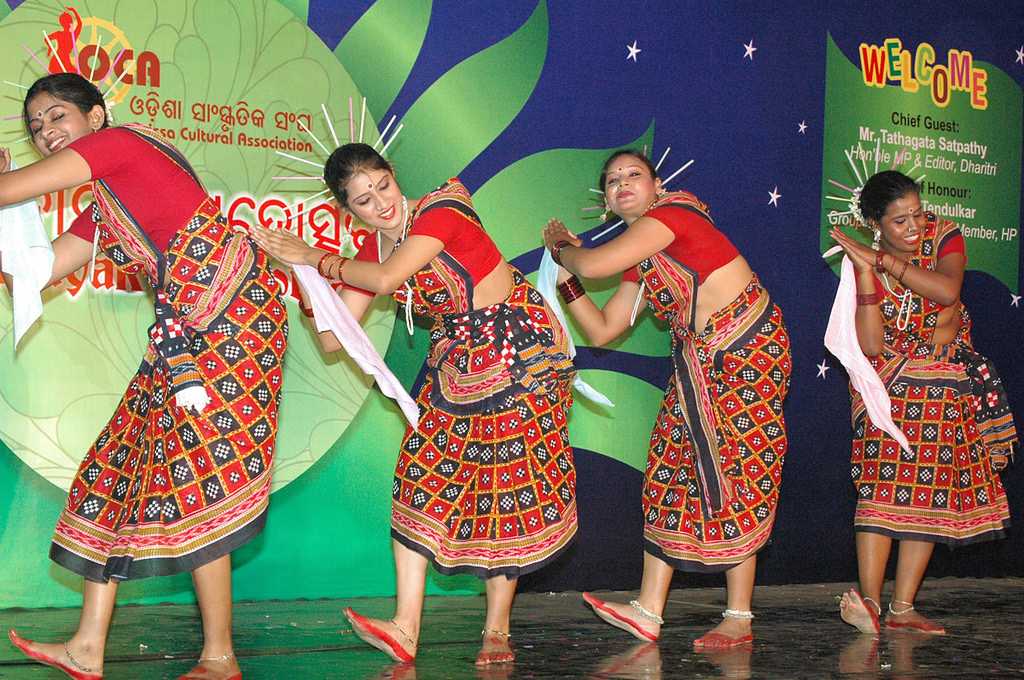 Men join young women dancers clad in Sambalpuri saris, as drummers/musicians and together they narrate the love story of Radha and Krishna or episodes from Ramayana and Mahabharata.
6. Language
The Official language spoken by the majority of the population is Odia. The language of the state belongs to the Indo-Aryan family that is closely related to Bengali and Assamese. The Adivasis of the state still speak few tribal languages that belong to the Dravidian and Munda language families.
7. People of Odisha
With 95% of the populace following Hinduism and over 62 tribal communities residing on the same soil, people of Odisha live in harmony with mutual respect for minorities. The cultural diversity of Odisha is admirable. It is said that the state stands as a coastal corridor between the northern and southern parts of the country. As such, it marked the assimilation of cultures of both Aryans and Dravidians in the days of yore. Owing to this and being mostly rural, Odias are a religious bunch but definitely not communal. Odisha is also a state with one of the lowest crime rates.
Tribals of Odisha
Finding joy in the simple pleasures of life, its people are down-to-earth with minimal needs. The state may be slow in terms of development and poor in terms of economy, but a bowl of pakhala (water-soaked rice) is all it takes to put a smile on an Odia's face. Culture and tradition stand as strengthened pillars of any Odia household's upbringing. With humble and open arms, the state welcomes any guest as its own. Humane, kind and helping - you may not speak the same language but you are sure to feel at home.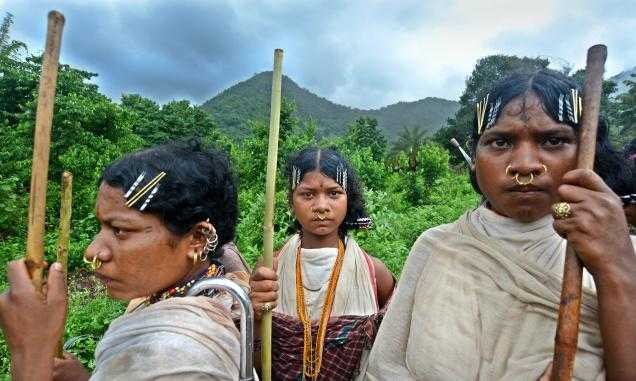 8. Cuisine
Your ultimate love, Odisha Rasogolla, Khira Mohana has been served as bhog in the Jagannath Temple, in Puri
And to address the mystery of the general pot-bellies, Odias love rice. It is the staple around here. Compared to cuisines of other states, Odia cuisine uses less oil and spice but packs in a bountiful dash of flavour.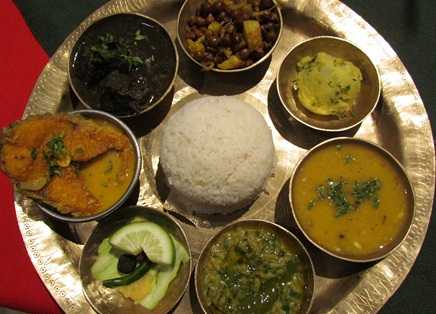 A typical Odia meal consists of rice, dal/dalma (a kind of dal cooked with nutritious vegetables), a vegetable dish or two, something fried and a fish/meat curry. Traditional dishes like Pakhala (water-soaked rice), Chhena Poda (a roasted cheese dessert) and Mansa Tarkari (meat curry cooked with potatoes) are loved all over the state irrespective of innumerable dialects, uniting natives together.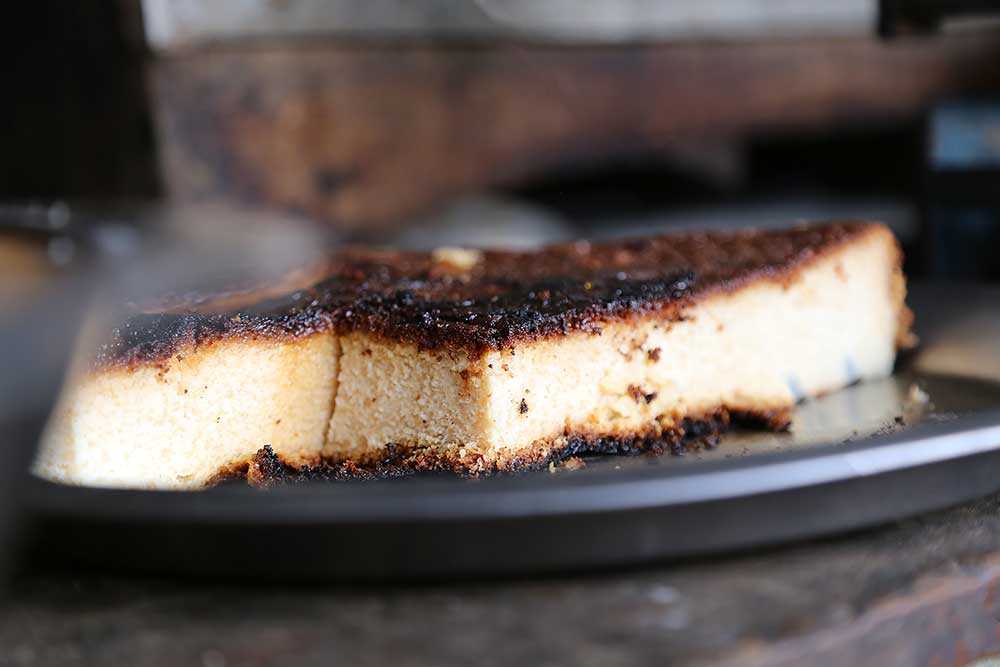 9. Festivals
Major Odia festivals that bring together people from all backgrounds together are:
Ratha Yatra
The annual chariot festival held at Puri, which is flocked by millions of devotees. It involves transporting idols of deities namely, Jagannath, Balabadhra and Subhadra on a grand chariot from the Puri temple to the Gundicha temple who stay there for a period of nine days.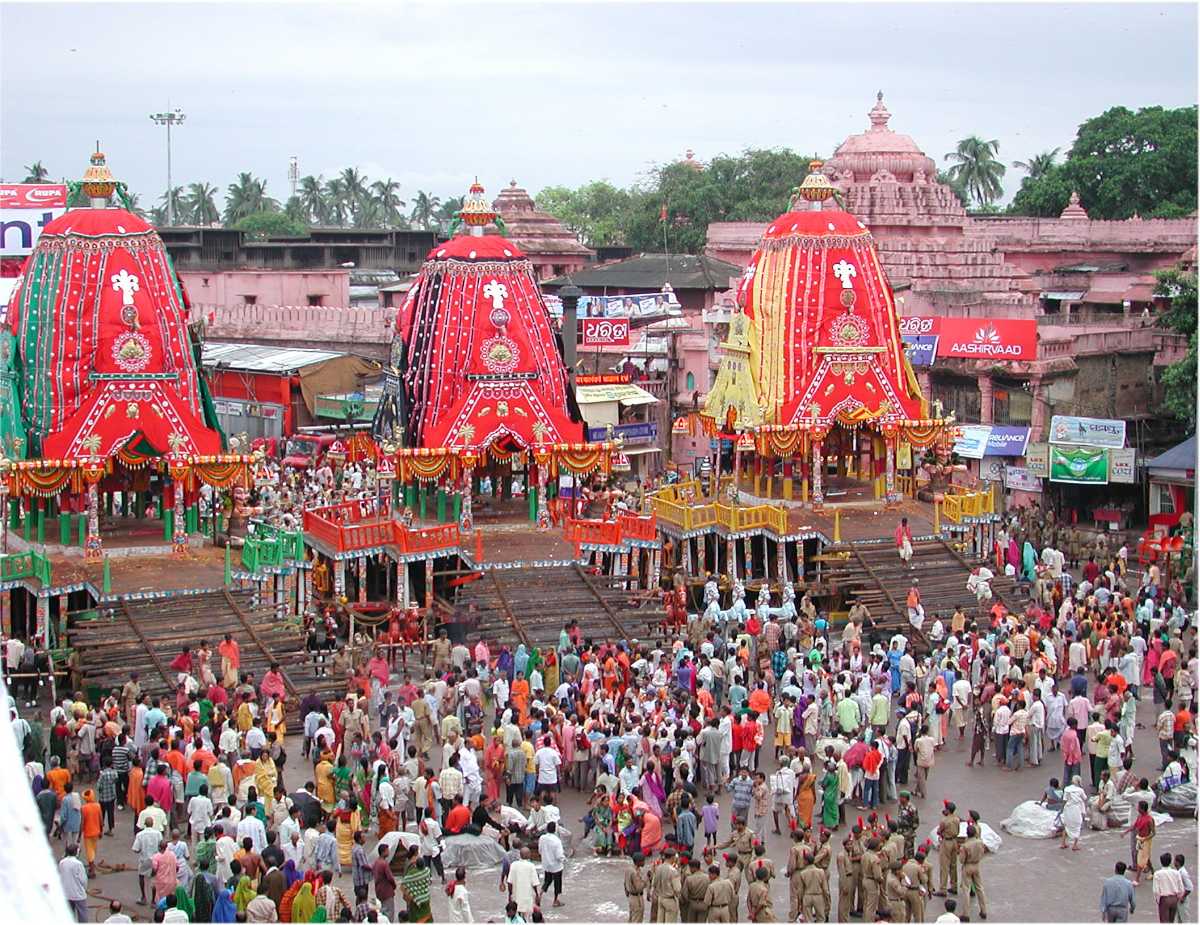 Prathamashtami
Celebrated to pray for a long life for the firstborns, it is a major winter festival. The sweet, delectable delicacy Enduri Pitha is made especially for this occasion.
Rajo
A three-day festival celebrated in mid-June, this is a significant occasion for girls as it is dedicated to the worship of earth Goddess. Swings are played on and pithas (special rice cake delicacies) are exchanged.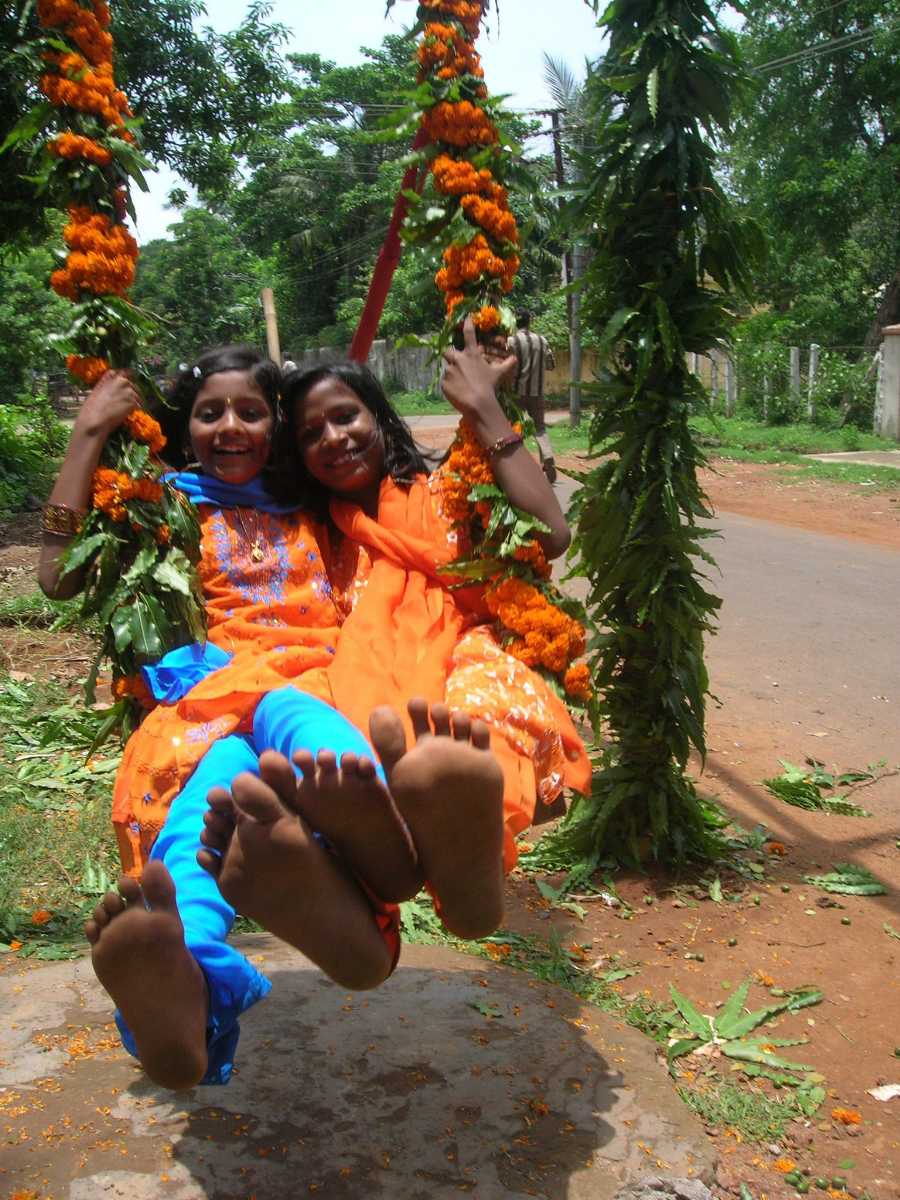 Jhoti-Chita arts or the traditional white art majorly practised in rural Odisha, are specially created during this festival.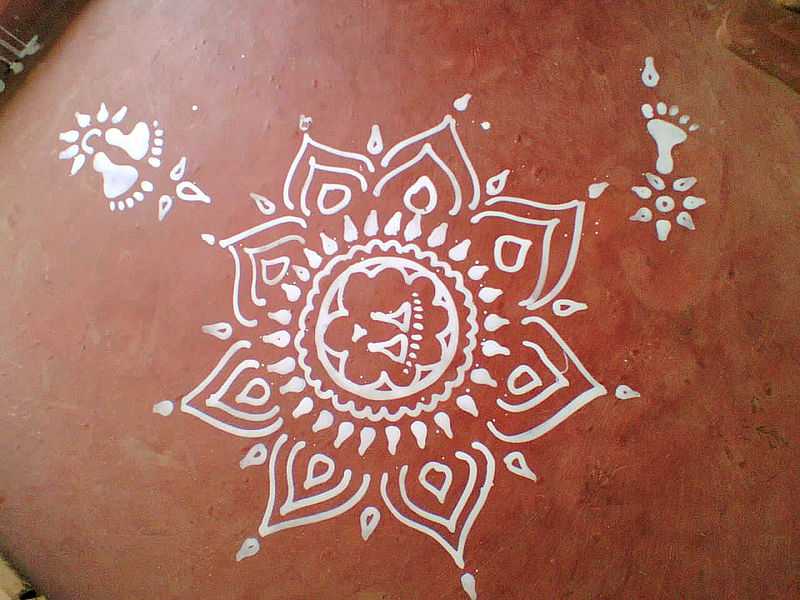 Durga Puja
If there is any place after Kolkata that is a must-visit during Durga Puja, it is Cuttack. Richly decorated idols are installed in pandals, bringing about a uniform spirit of holiness in the state. Both Navratri and Vijaydashmi are celebrated with huge pomp and show.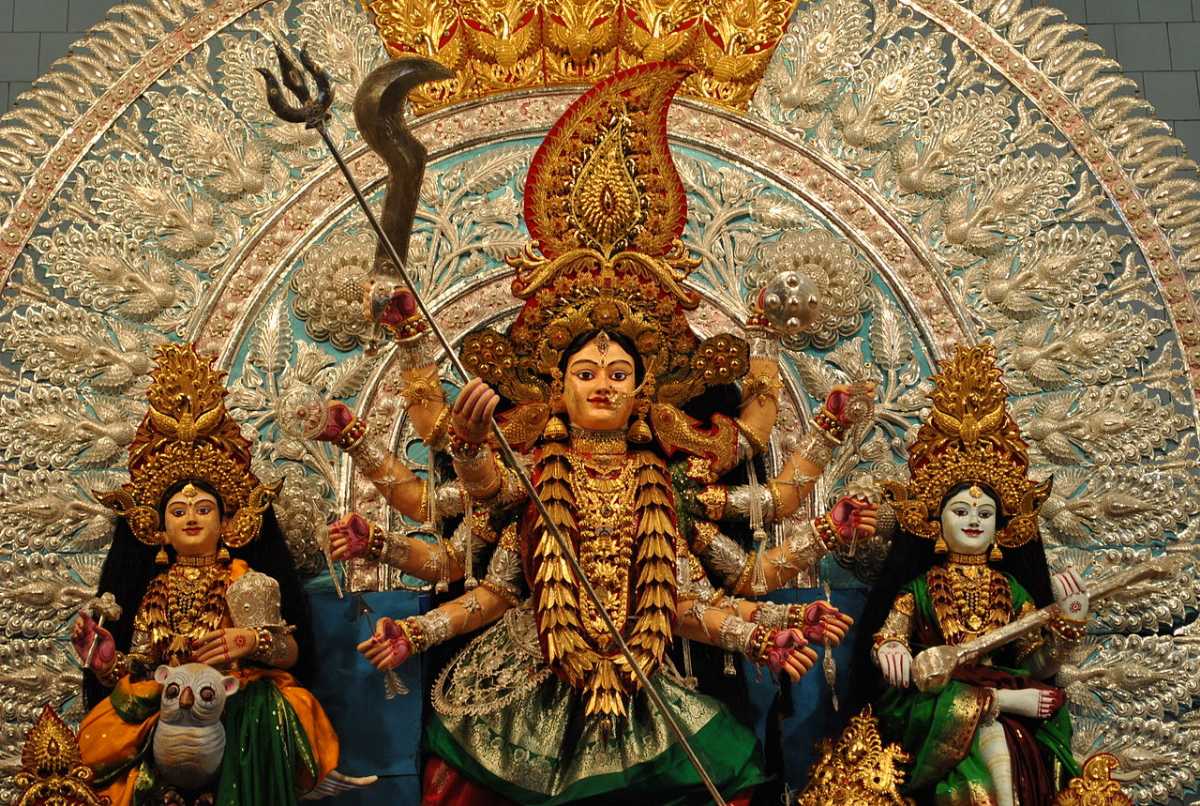 Maha Shivaratri
Considered as the night on which Lord Shiva performed his Tandava dance, it is celebrated by observing fast and visiting Shiva temples. Married women pray for the well-being of their spouses and unmarried women pray for an ideal husband.
People across Odisha celebrate Shivaratri with gusto. Apart from these traditional festivals, Odisha has highlighted its culture by bringing into focus various fests. While the Dhauli Festival, Kalinga Mahotsav and Rajarani Festivals focus on music and dance, the Beach Festivals of
Chandipur
in Puri showcase handloom, cultural talent and food exhibitions.
10. Clothing
Even though modernity has manifested its roots deeper than ever, a tradition in the form of outfits still has a special place in native hearts.
Women adorn themselves with saris mostly, the famous ones being - Kataki, Bomkai and Sambalpuri. The Sambalpuri Ikat saris are the most sought-after buys made by tourists. Even though its tie and dye process is borrowed from Indonesia, the designing is indigenous and original with weaving practices and techniques unparalleled in other parts of India.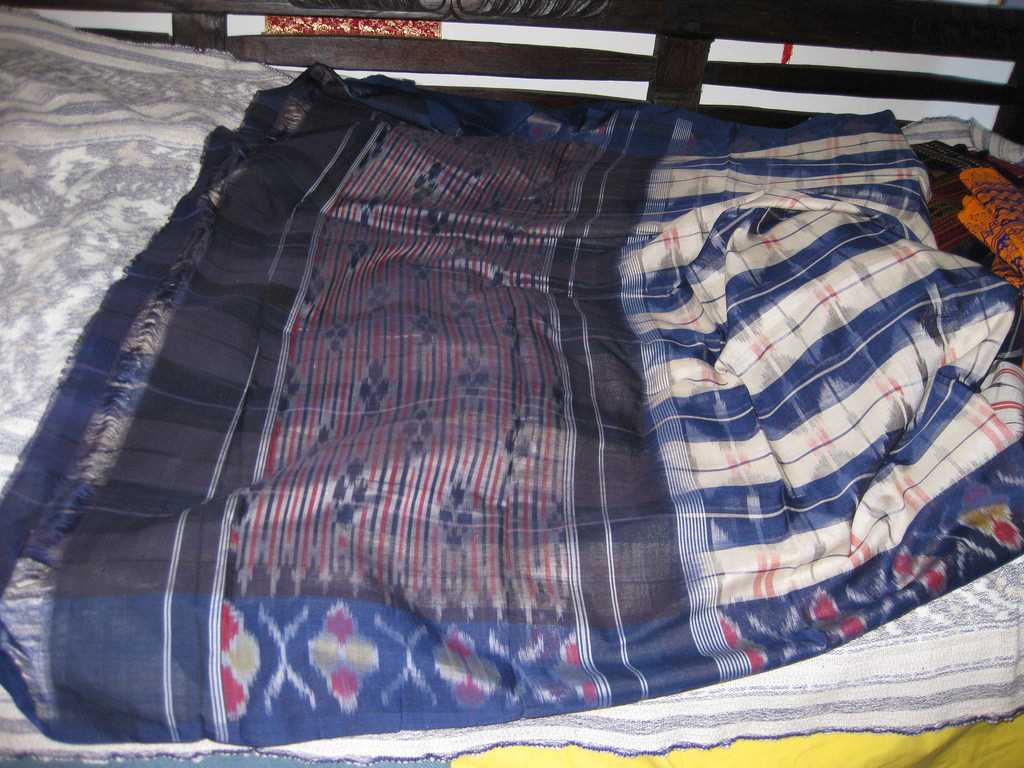 Men traditionally sport the Dhoti-Kurta along with the Gamucha (a thin, coarse cotton towel).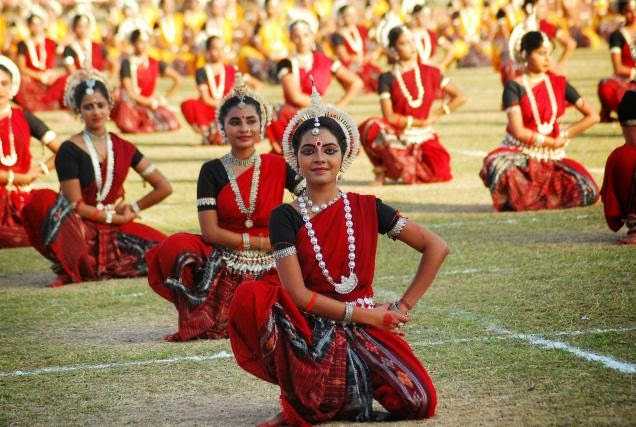 Odisha may be still catching up to the fast-paced ways of urbanity and it may not even be on top of your must-visit places, but one cannot deny the charm that small towns always carry. The sense of satisfaction that you will get while relishing a plate of Bhaata -Dali-Bhaja (rice-dal-fry) at a small eatery, enjoying a free-wheeling conversation with the friendliest locals, remains unmatched.