Thrissur is not only a city of sacred sites and colourful festivals, but it is also a popular shopping town. There are various malls in Thrissur where one can spend time with their family and friends and create unforgettable memories.

1. Selex Mall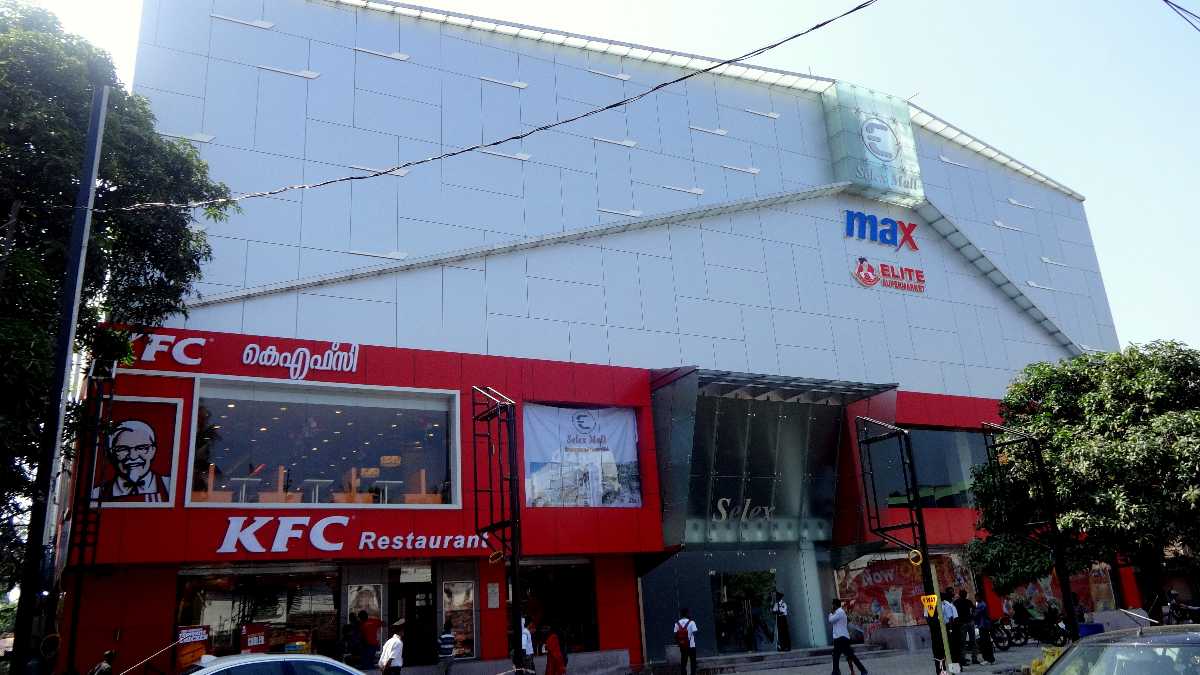 The Selsex mall is one of the malls in Thrissur that pose as a great hangout spot. The mall is not only one of the most visited by the residents, but it also has received excellent reviews for its ambience, products and the shopping experience. The eye-catching fact about the mall is that it not only houses the famous and the leading brands such as Max and Archies, but it also consists of both the local brands and the new upcoming brands. Though there is no food court, there are restaurants wherein the customers can relax while enjoying mouth-watering meals. Not only is that but there a salon as well so the customers can spend their entire day shopping, meals and relaxing.
Highlights: Home to leading, local and upcoming brands of shopping
Address: Thrissur - Palghat Rd, East Fort, Pallikkulam, Thrissur, Kerala
Mall Timings: 10:00 AM To 10:30 PM
2. Mall of Joy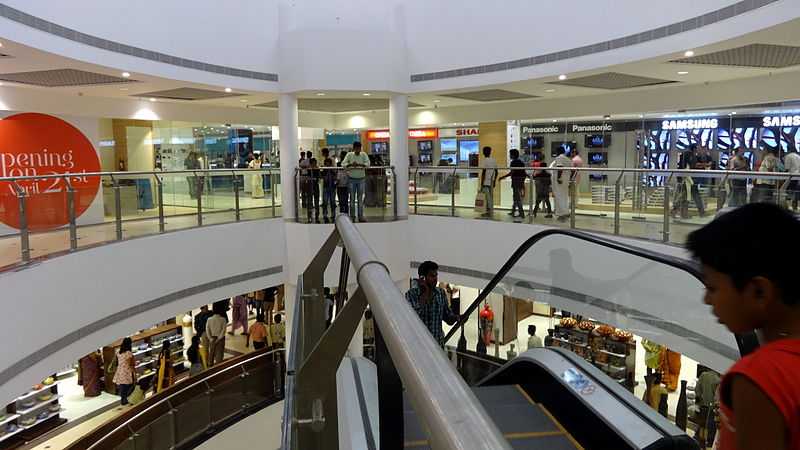 The Mall of Joy is one of its kinds. As the name suggests, this mall in Thrissur aims to provide its customers with the best variety of products. Mainly specialising in traditional and wedding clothes, there are also newer trends in fashion available. Along with the extensive collection of the outfits, there is also a famous jewellery brand known as the Joyalukas. So the customers can get matching outfits and jewellery all in one place at reasonable prices. There is a grocery store as well as a baby shop as well. There is a specialised food court as well for the customers serving all kinds of cuisines.
Highlights: Famous for wedding and traditional clothes
Address: 9/590, Municipal Office Rd, Sakthan Thampuran Nagar, Veliyannur, Thrissur, Kerala
Mall Timings: 10:00 AM To 9:00 PM
3. Sobha City Mall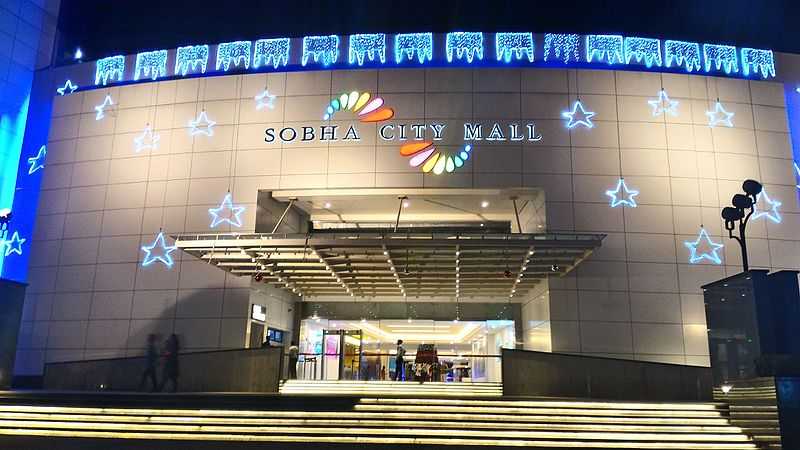 The Sobha city mall is a one-stop shop for all the shopping needs. There is not an item that one won't be able to find in this mall. It encompasses all things from beauty, men's apparel, women's apparel, kids apparel, electronics, accessories and much more. Some of the brands are Lifestyle, Levis, Arrow, Allen Solly, etc. there is a home furnishing store as well which not only help its customers purchase their favourite home furnishing items, but the staff also helps the customers advise them on home interiors and the things which would suit and complement their houses. The customers can even buy their monthly grocery items from the various supermarkets inside the mall. When it comes to dining, this is one of the malls in Thrissur which serve multiple cuisines and mouth-watering dishes from all around the world. For their entertainment, the customers can resort to the in-house multiples theatre showcasing all the latest movies. Not only is that but there a bookstore as well for all the bookworms looking for new worlds in the books to explore.
Highlights: Has all kinds of items available for sale
Address: Thrissur- Kuttippuram Rd, Puzhakkal, Thrissur, Kerala
Mall Timings: 10:00 AM To 10:00 PM
4. Hi-Lite Mall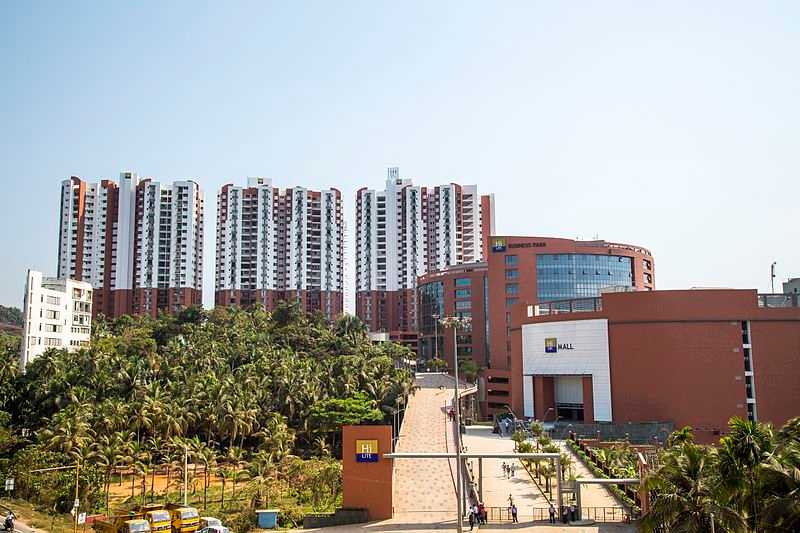 The Hi-Lite Mall is for today's generation and is a lifestyle destination. To maximise the customers shopping experience, the store is into eight distinct categories. These are fashion, electronics, accessories, dining, entertainment, books and gifts, watches and optics. Some of its brands include Jockey, Crocs, W, Allen Solly, All, The body shop, etc. That is not all there is a jewellery store along with an in-house salon and spa. For their entertainment, the customers can resort to not only the arcade games but also a snow world, amoeba and much more. The Hi-Lite Mall is a shopper's paradise.
Highlights: Encompasses all categories of shopping
Address: Hill Gardens Housing Colony, Kuttanellur, Thrissur, Kerala
Mall Timings: 8:00 AM To 10:00 PM
5. City Centre Thrissur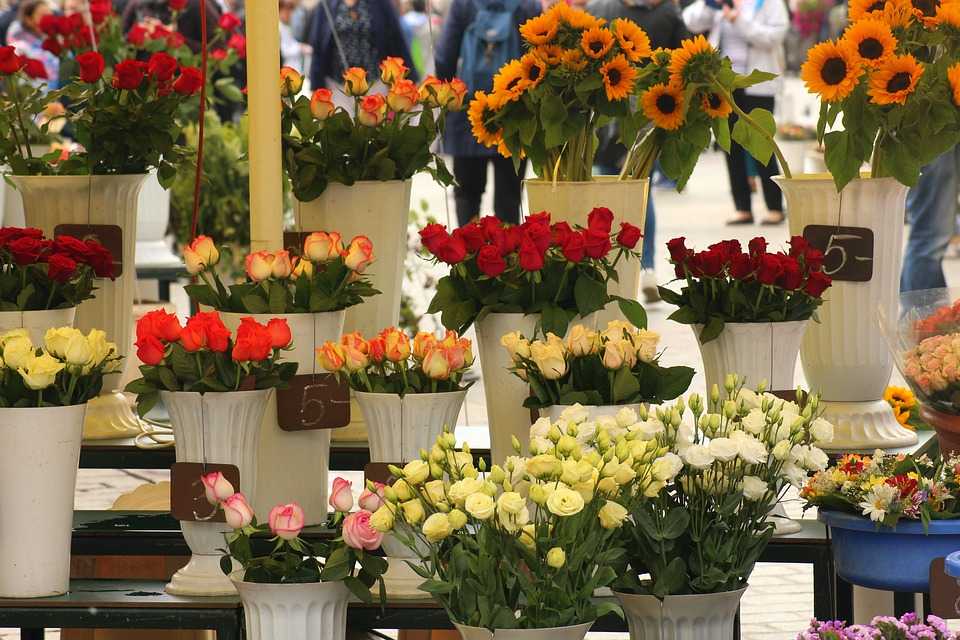 The City Centre is a small shopping mall in Thrissur, which consists of everything and it has always been a resident favourite. It has footwear shops, electronics, accessories shop, apparels and many more. Other than the stores mentioned above, there is a florist shop, a supermarket, a vegetable mart and a tattoo place.  Even though there aren't that many famous and leading brands, it is still a place where one can spend time with their family and friends. In the food court, one can enjoy various delicacies. There is also a bakery for all the sweet tooth's.
Highlights: Has different products
Address: Naduvilal, Naikkanal, Thrissur, Kerala
Mall Timings: 9:00 AM To 8:00 PM
6. Centrepoint Shopping Mall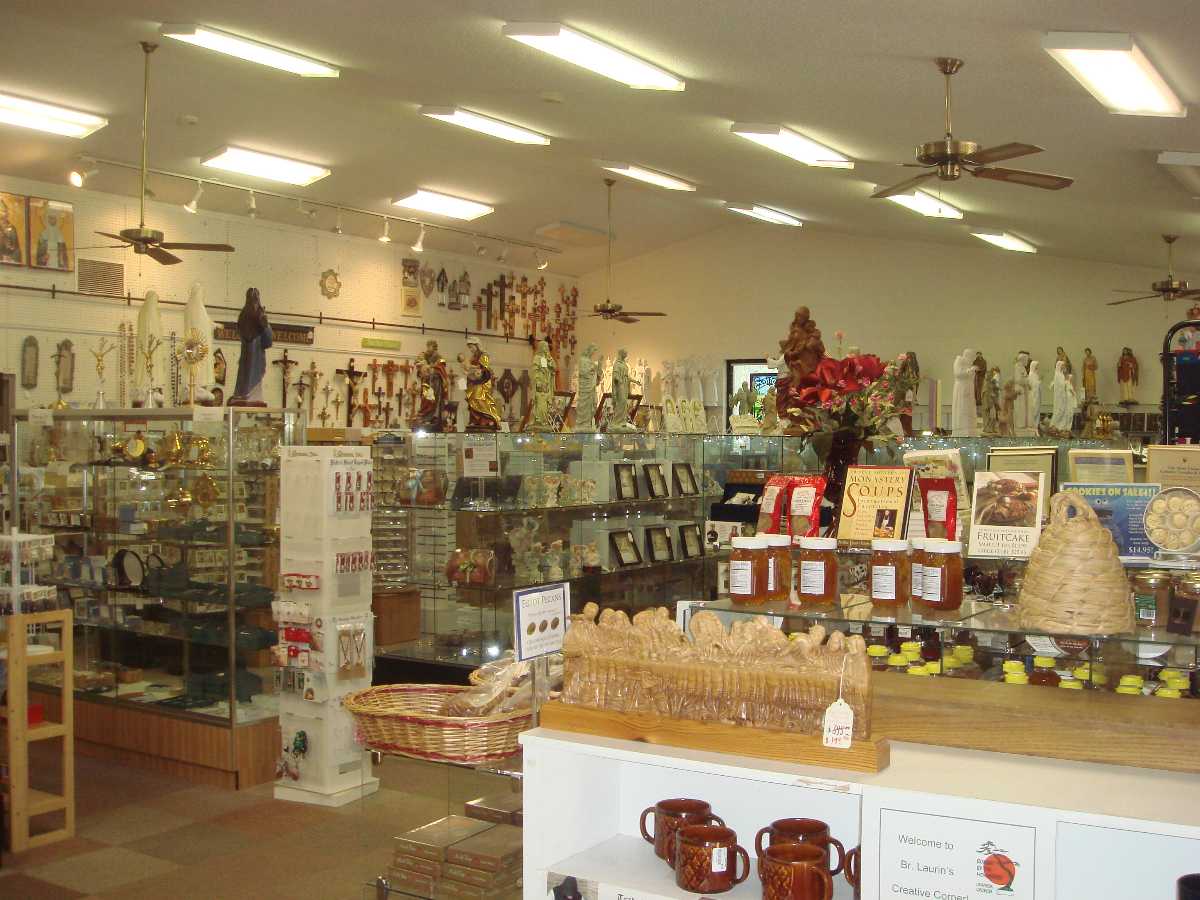 Located in the heart of the city in one of the most identifiable locations, this mall in Thrissur is very preferred. To avoid the hassles of parking and traffic jams, the mall provides its shoppers with an underground free parking space. Mainly known for its food and the ambience the mall also sells various apparels for men, women and kids, has a gift shop with gifts for all types of occasions, a jewellery shop and a medical shop. There isn't a food court, but there are various local food-chains in the mall and around the mall serving different delicious meals at economical prices.
Highlights: An underground parking space
Address: No. 19, 44/14, MG Road, Poothole, Thrissur, Kerala
Mall Timings: 8:00 AM To 9:00 PM
7.  S.G. Shopping Mall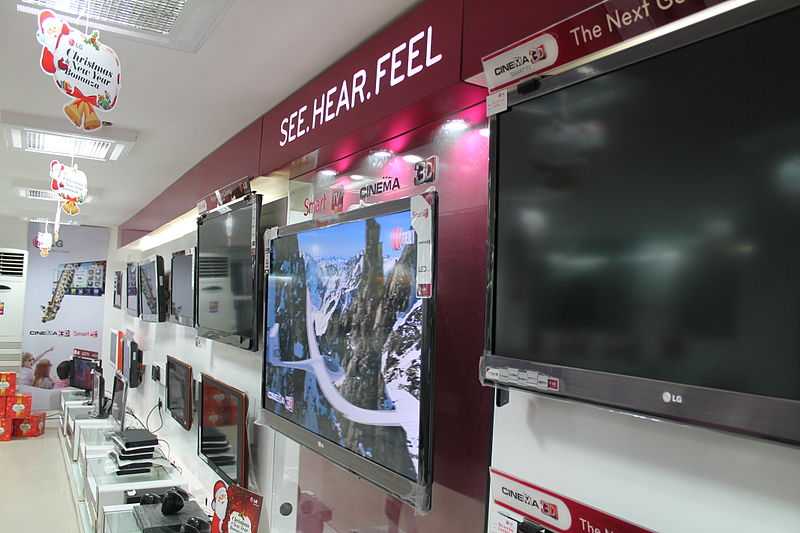 Located in middle of the city, the S.G. Shopping mall is different from a conventional shopping mall. Unlike a traditional one, this one mainly specialises in selling home appliances and other electronic items. There are various brands, such as LG, Samsung, Whirlpool, Voltas, etc. selling different electronics and home appliances products. It is the most visited mall for the purchase of electronic items because not only it sells all kinds of electrical appliances, but there is not one but several brands selling the products, so the customers can not only purchase the best product but can also compare and purchase the products according to their liking.
Highlights: Sells all kinds of electrical appliances and devices
Address: Karunakaran Nambiar Rd, Patturaikkal, Thrissur, Kerala
Mall Timings: 9:30 AM To 8:00 PM 
8. Falcon City Mall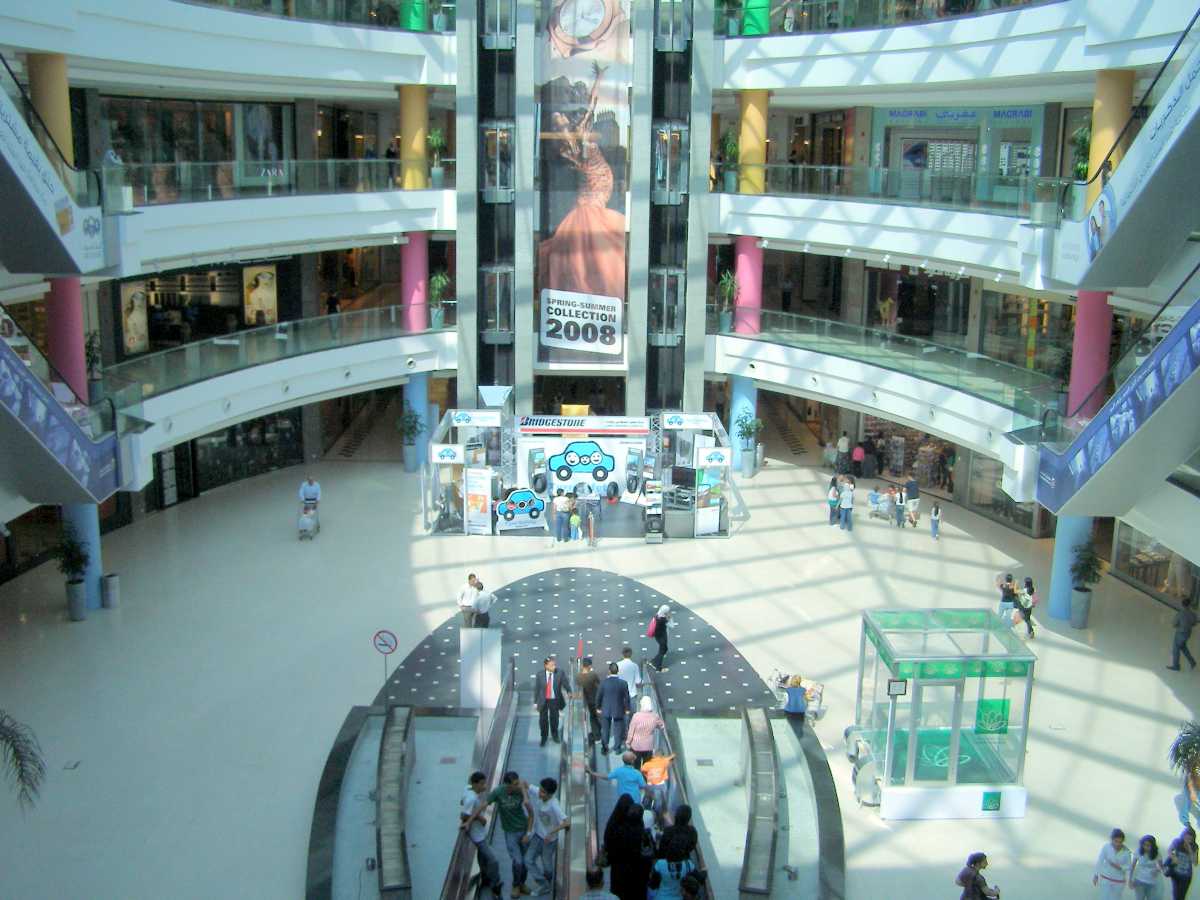 The Falcon city mall in Thrissur has received many good reviews for its quality products and their affordable prices. Ranging from clothes to make-up, to electronic devices, to home furnishings, to home appliances, etc. all kinds of different products is available at reasonable and cost-effective prices. There is no multiplex or a food court, but there are various local food chains wherein one can indulge themselves in the local delicacies.
Highlights: All kinds of products available at reasonable prices
Address: Shoranur-Thrissur Road, Peringavu, Thrissur, Kerala
Mall Timings: 8:00 AM To 10:00 PM
9. Bombay Shopping Mall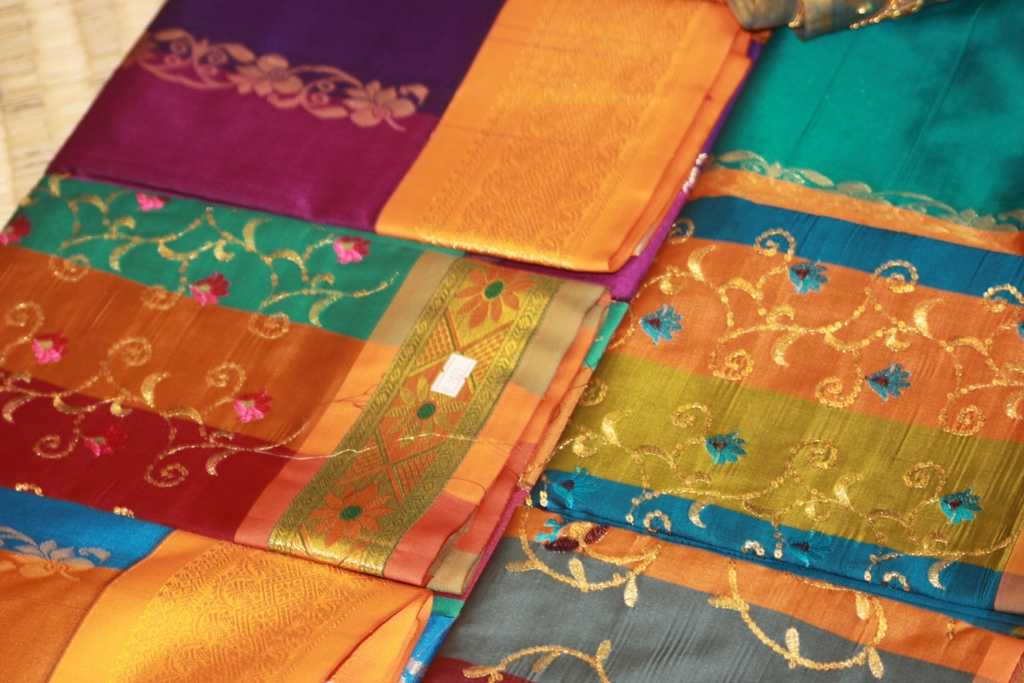 The Bombay shopping mall specialises in the selling of the silk and Kanchipuram sarees. Unlike another famous mall, the Bombay shopping mall does not sell various products of various brands but only silk apparels for all age groups. There is no food court, but there are restaurants near the mall wherein one can indulge mouth-watering dishes.
Highlights: The Best quality of silk apparels available
Address: 16, High Rd, Nehru Bazar, Kuruppam, Thekkinkadu Maidan, Thrissur, Kerala
Mall Timings: 9:00 AM To 8:00 PM
10. Yarn and Thread and Hook Shoppe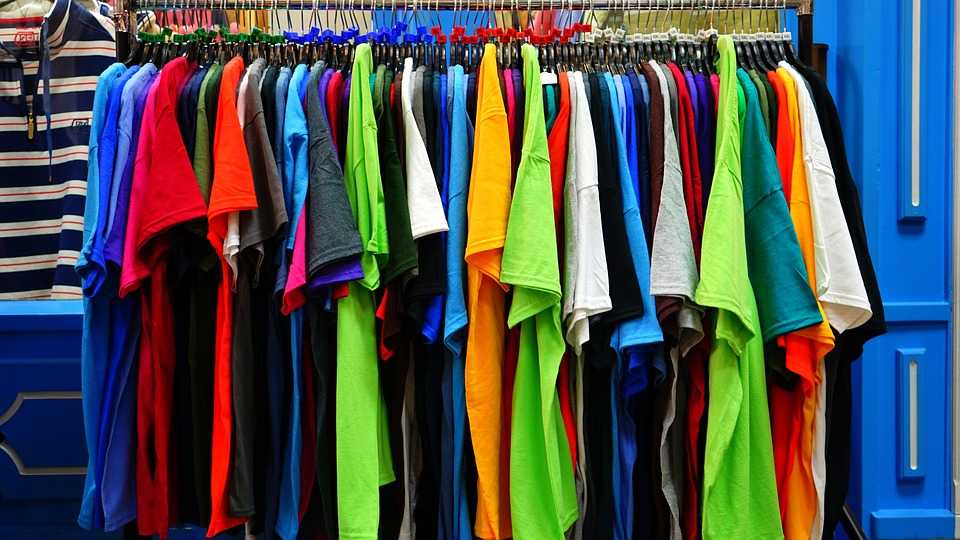 The Yarn and the thread and the hook shoppe is a very well-known boutique. Specialising in making apparels of pure cotton and yarn, the boutique is a resident favourite. Not only can that, but the customers also get customised clothes, based on their choice of colour and their likings and their desired designs. The boutique though small, is growing itself in not only the city but the state as well.
Highlights: Clothes made out of pure yarn and cotton
Address: Thrissur Mannamangalam Rd, Mahatma Nagar, Nellikunnu, Thrissur, Kerala
Mall Timings: 9:30 AM To 6:00 PM 
All the malls in Thrissur mentioned above are sure to satisfy their customers shopping needs and provide them with not only the best quality of products but also the best service.