Kozhikode
, also known as Calicut, is a beach city in the Malabar region of the divine state,
Kerala
. Calicut is known for its greenery, mangrove and coconut trees and beaches, so this city unsurprisingly attracts tourists seeking leisure and peace. Kozhikode has seen a significant rise in its tourism and commercial industries over the last few years. Interestingly, this was the first city to witness a multiplex shopping mall in Kerala.
Let us have a look at the malls in Kozhikode.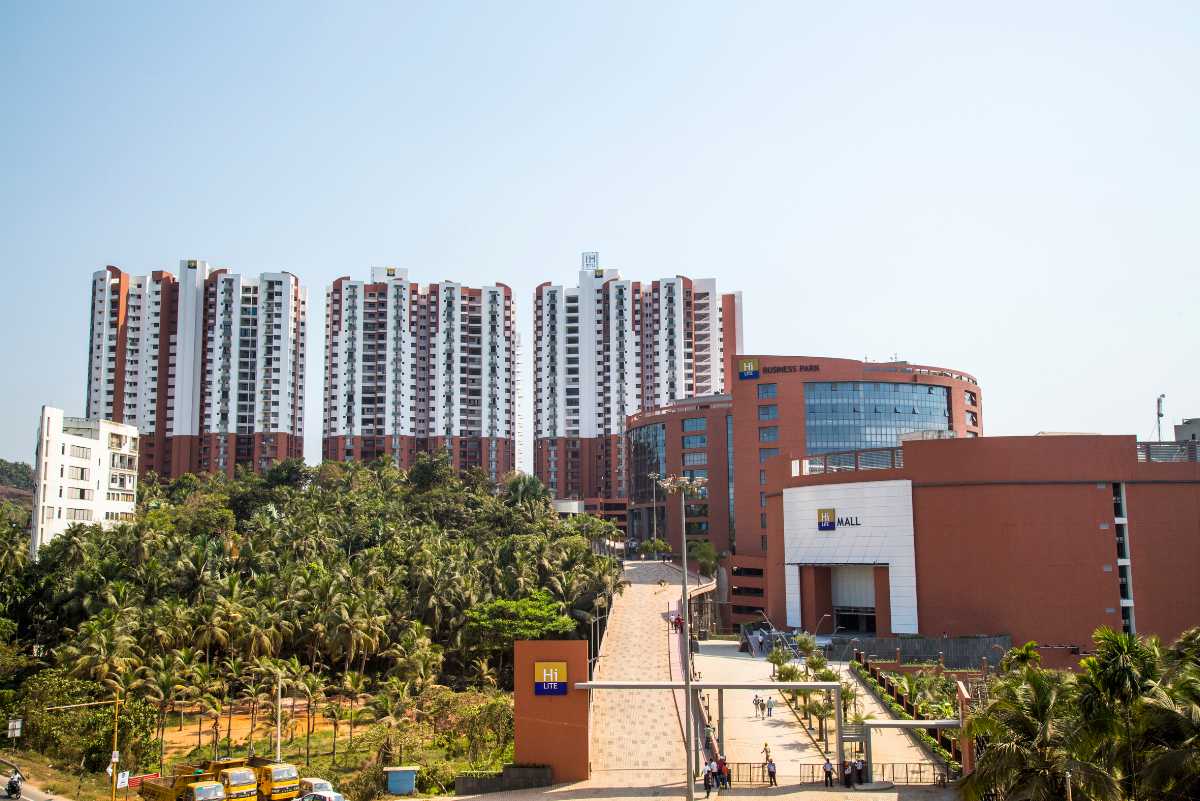 HiLite Mall, the biggest mall in Kozhikode, is built by the renowned HiLite Group amidst the lush greenery of Thondayad bypass, in a posh integrated township, HiLite City. Built over an area of 1,400,000 square feet, this mall has 32 escalators, 18 elevators and four travelators. It encompasses fashion chains including Lifestyle, Shoppers Stop, Pantaloons, Home Centre, Nautica, Tommy Hilfiger, CK, Levis, Arrow, US Polo, UCB, Zodiac, etc.
Highlights: Amoeba Leisure Zone, Food Court with a lot of options
Address: T1, G1003, Kozhikode Bypass, Kozhikode, Kerala.
Timing: 10:30 AM to 10:30 PM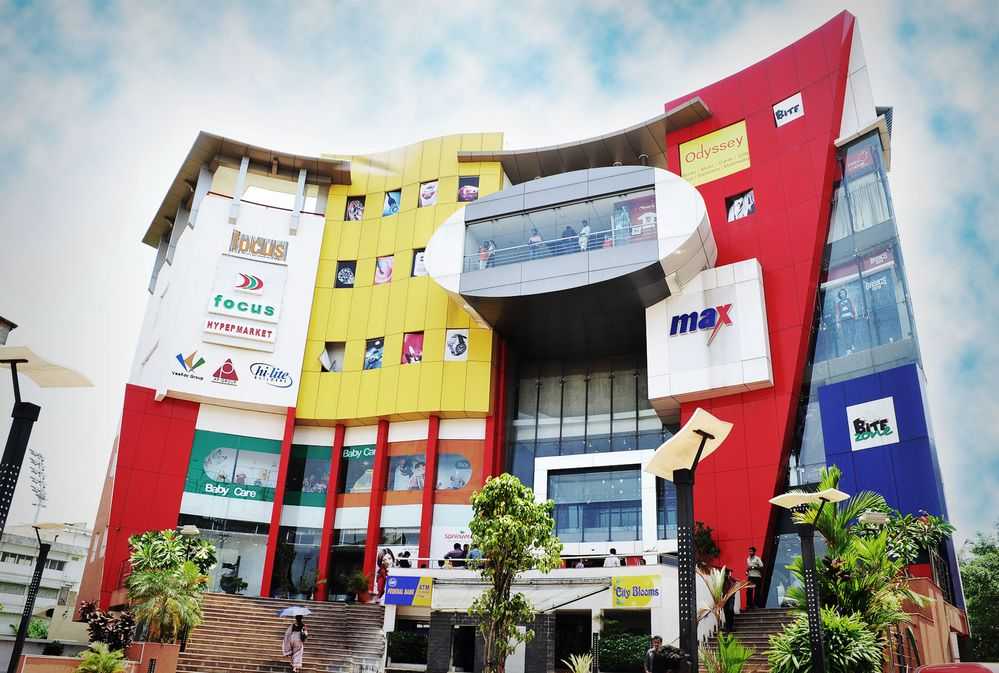 Focus mall is the first mall in the district, spread over 2.5 lakh square feet. Built by the HiLite Group, Focus Mall is on the heart of the city. Interestingly, it is the only building in the state which has a vehicle parking facility for more than 300 numbers. As good as 600 vehicles are parked here in a day, with a footfall of approximately 10,000! It houses brands like  UCB, Zodiac, Amoeba, Reliance, Bossini, Louis Philippe, Wrangler, Titan, Jockey, etc.
Highlights: Malabar Hypermarket, Food Court, Gaming Zone
Address: The Focus Mall, Rajaji Road, Kozhikode, Kerala
Timing: 1:30 AM to 9:30 PM
3. Emerald Mall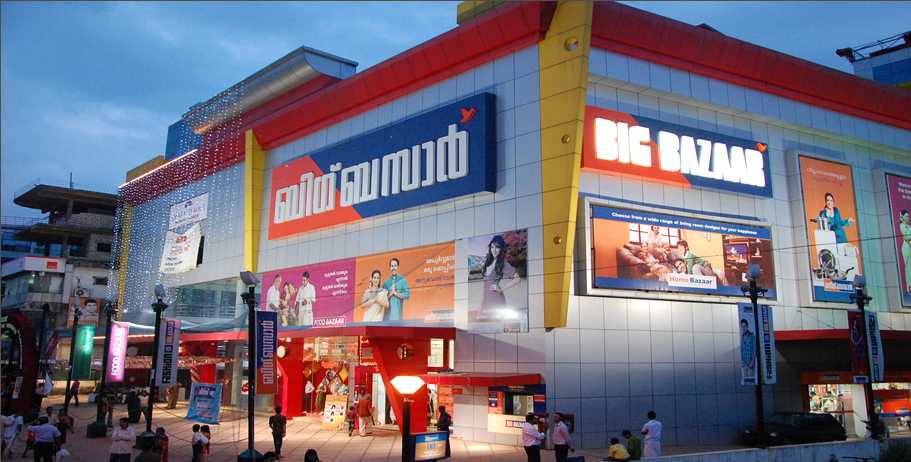 A project by Pride Group,
Dubai
, Emerald Mall in Kozhikode is one of the biggest malls in the city, with a seven floored plan. This massive mall is famous for Big Bazaar along with other stores like Pantaloons, Cyber World, Vaibhav, Spear, Lawrence and Mayo and more. The fifth floor of Emerald Mall has a large prayer hall. With all this and, much more, Emerald Mall is often sought after mall by the people of Kozhikode, its surrounding towns and nationwide tourists.
Highlights: 7 floors. One of the biggest malls in Kozhikode
Address: Emarald Mall, Mavoor Road, Kozhikode, Kerala
Timing: 10:30 AM to 8:00 PM
4. RP Mall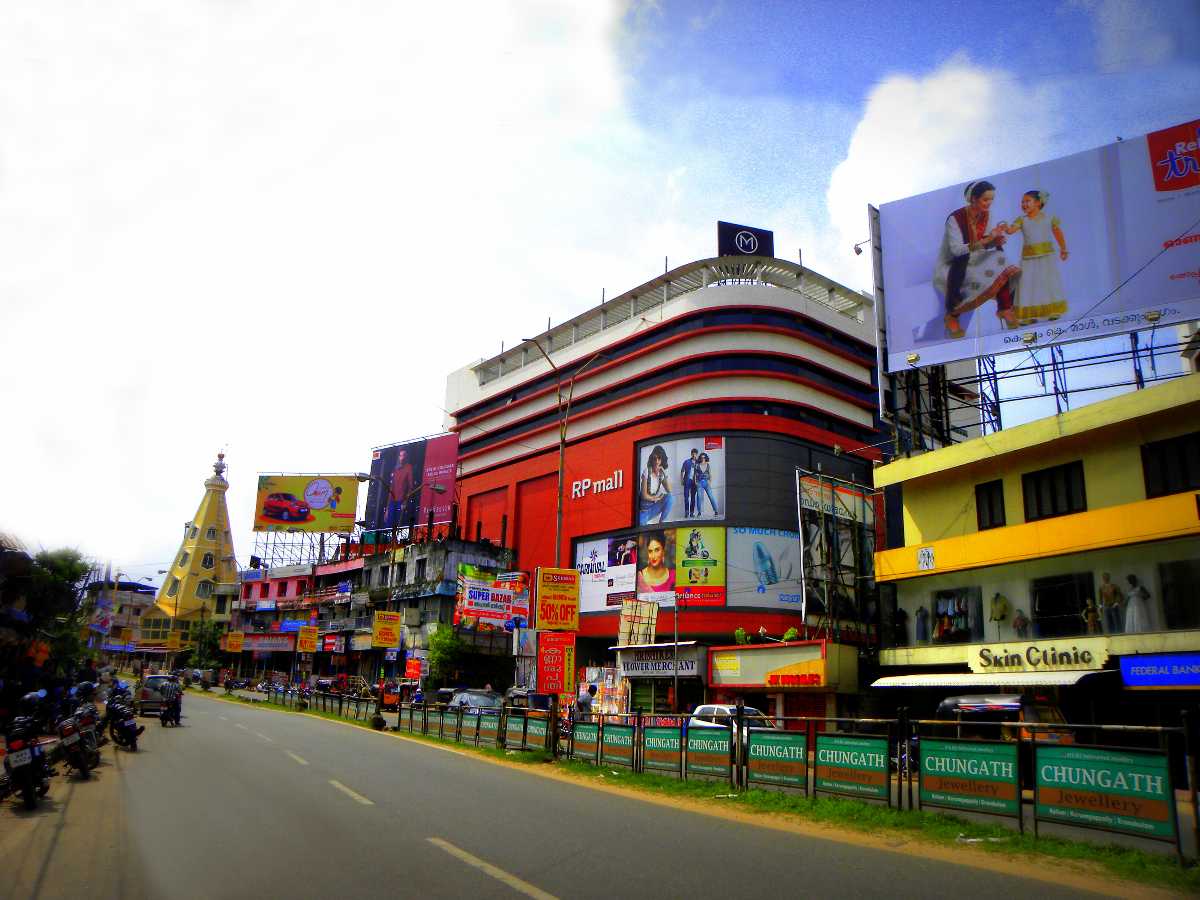 RP Mall in Kozhikode has the city's first multiplex named PVS Film City. RP Mall is spread over two floors in the mall and encompasses six screens - 5 public screens with two 3D displays and an exclusive spa theatre for a private viewing. This mall houses showrooms including those of Wrangler, Connect Smart Store, 3G Mobile World, Adidas, Lee, Puma, etc. Its food court has outlets like McDonald's, Noodle King, Chick Burg, Salt N Pepper, and more. 
Highlights: PVS Film City
Address: Mavoor Rd, OPP Private Bus Stand, Arayidathupalam, Kozhikode, Kerala
Timing: 10:00 AM to 10:00 PM
5. Gokulam Mall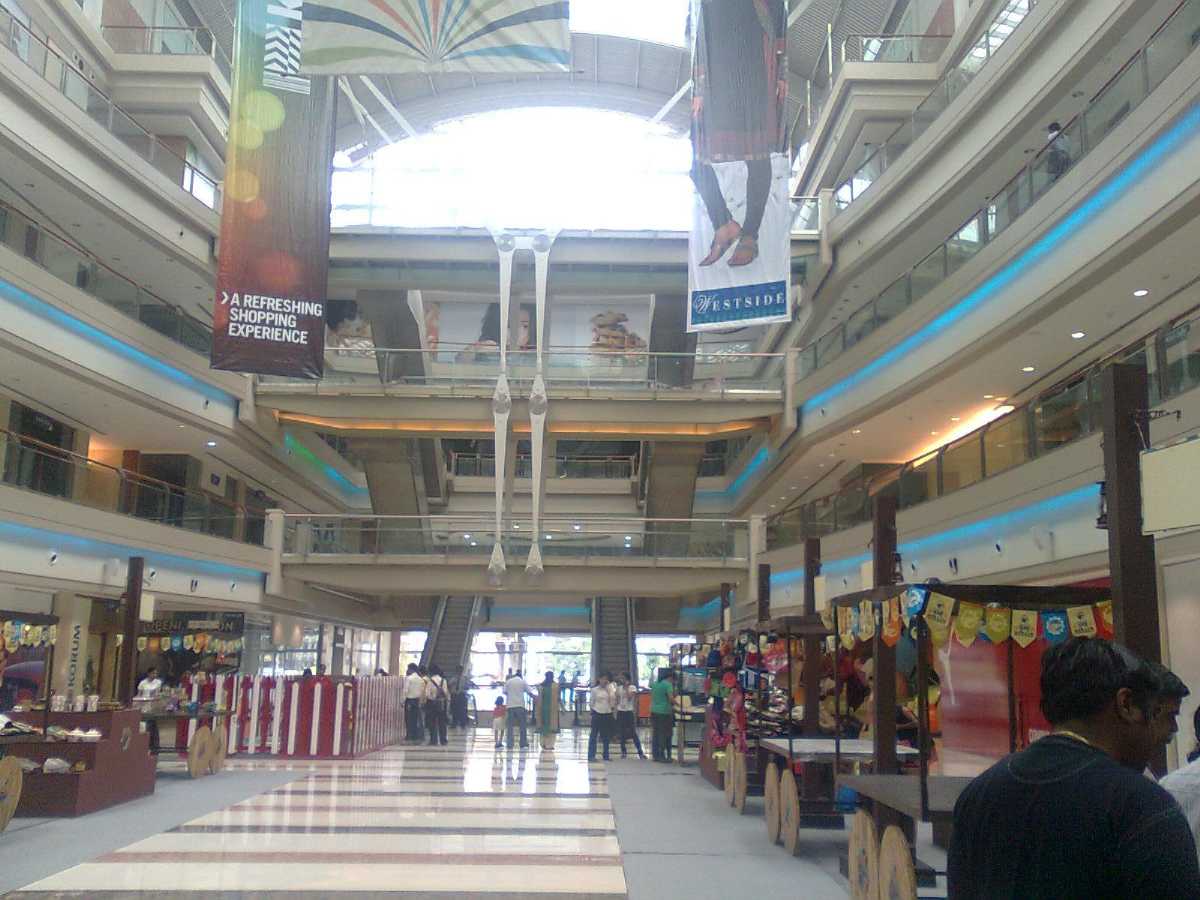 The first retail project of Gokulam Group, Gokulam Mall is located on the only major high street in Kozhikode, Mavoor road or M.G road. The plan for this mall is done strategically to include a three-screen multiplex named Cinepolis, a family entertainment centre named Fun City and a 14 kitchen food court beside the shopping options inclusive of a 2 level department store, a hypermarket, 4 Mini Anchors, 4 QSRs and cafés beside the regular stores. Some of the frequently visited stores are Marks and Spencer, Shoppers Stop and Westside. 
Highlights: Cinepolis, Fun City
Address: Near Federal Tower, Puthiyara, Kozhikode, Kerala
Timing: 10:00 AM - 8:00 PM
6. Address Mall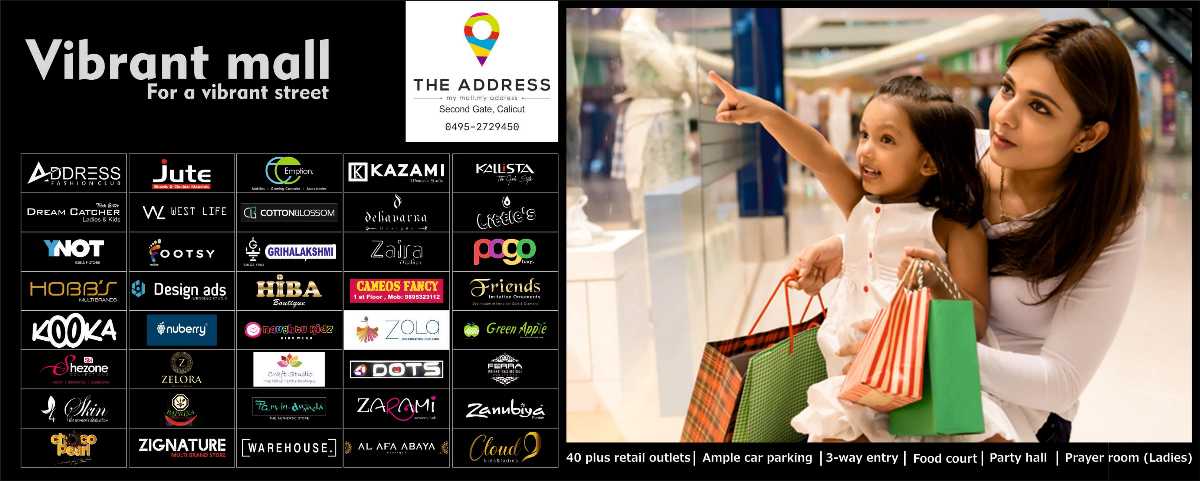 Address Mall is a noteworthy mall in Kozhikode. With its tagline, 'The best shopping Address in Kozhikode', this mall personifies a shopping address. Located on the culturally famed street, SM Street, Address Mall was built to acquaint Keralites with the concept of mall culture. It houses high-end local brands like Address Fashion Club, Jute, Emption, Kazaami, Kalista, West Life, Naughty Kids, and many more. Its food court has multiple cuisines and even local specialities.
Highlights: Many options for apparels, accessories, and home decor to choose from
Address: 7/928, Oyitty Rd, Near City Stand, Palayam, Kozhikode, Kerala
Timing: 10:00 AM to 10:00 PM
7. Space Mall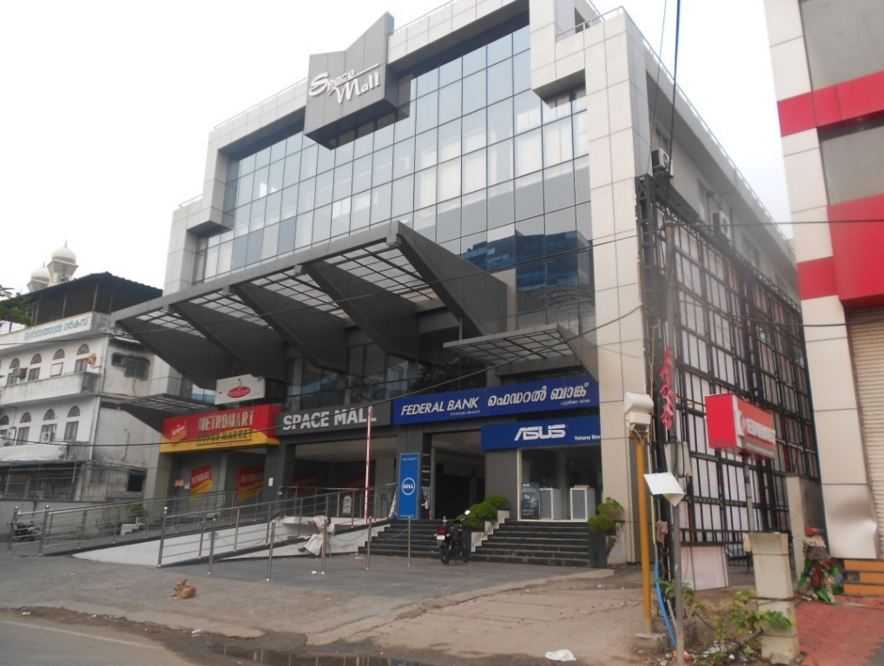 Space Mall covers an area of 1,30,000 sq. Space Builders build ft., Space Mall on the famous Mavoor Road. It houses brands like Wama, Derby, Reebok, Stoddard's, JCPenney, etc. and has an extensive food court. Space mall is an ideal destination for shopaholics, food lovers and those seeking leisure hang out option in the city. A beloved one, this mall receives a heavy footfall each day.
Address: JafferKhan Colony Road, Opposite, Mavoor Rd, Near Bhima Jewellers, Kozhikode, Kerala
Timing: 10:00 AM to 8:00 PM
8. Surabhi Mall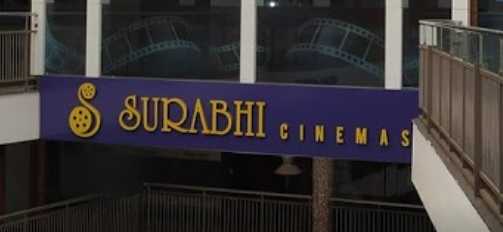 A multi-utility centre, Surabhi Mall is a boon for the people of Kozhikode. The highlight of this mall is the famous Surabhi Cinemas. Some of the frequently visited stores here are Surabhi Silks, Reliance Trends, Kingsmart and more. Amongst the well-known food outlet is Tasty M, a multi-cuisine restaurant. Surabhi Mall is also inclusive of an optician named Clear and Care Opticians.
Address: Palakkad, Kozhikode, Kerala
Timing: 9:00 AM to 10:00 PM
9. Lan Ship Mall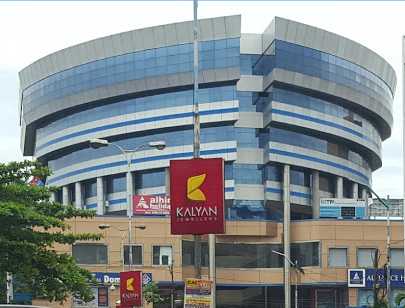 One of its kind, Lan Ship Mall is a mall in Kozhikode that is in the shape of a ship. It's not only the shape that makes it unique but also the interiors which are constructed to give the feel of a cruise ship. The mall houses several stores of international, national and local brands. It has an enormous food court and an entertainment zone as well.
Address: Mavoor Rd, Polpaya Mana, Kozhikode, Kerala
Timing: 8:00 AM to 11:00 PM
Apart from the malls mentioned above, Kozhikode is expected to get an exclusive Mall called Mahila Mall. This initiative is taken by a group of women to provide luxury shopping for women only.
With the advent of mall culture, Kozhikode has more to offer to its tourists than it ever had. Tourists can now spend leisure time with nature as well we urbane luxury. A beautiful city with a touch of modernism is what contemporary
India
symbolizes, and Kozhikode is the epitome of it.