Since
Lonavala
is a hill station near
Mumbai
, it does get a lot of weekend crowd. The verdurous place, along with the pleasant weather of the hills is a relaxing atmosphere after a stressful work-week. You can also opt for accommodation in the forest to experience something different. Here are some of the best forest stays present in Lonavala.
1. Phoebe Farms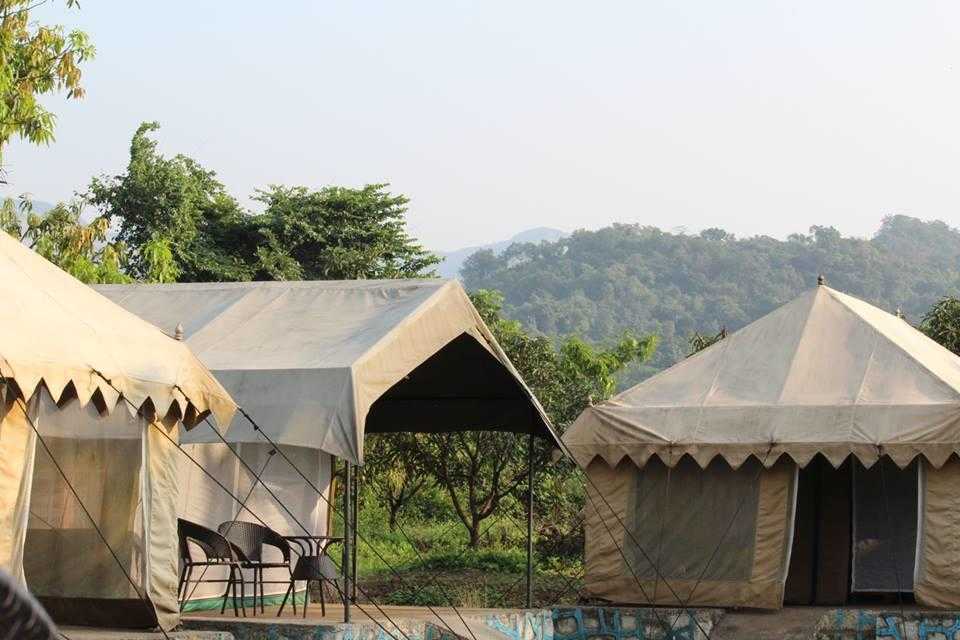 Phoebe Farms allows you to experience staying in a cosy tent amidst the beautiful nature. In addition to having a pool within the farm, Phoebe Farms even lets you bring along your furry friend without extra charges! You could consult the stay authorities to set up a barbeque for you as well.
Address: Phoebe's Farm, 410205 Khopoli

Contact: 098335 50400

Cost for One Night: INR 7,200

Distance from Lonavala: 45 KM

Major Attractions: Tents, Pool, Pet Friendly, Continental Breakfast
2. The Whey Side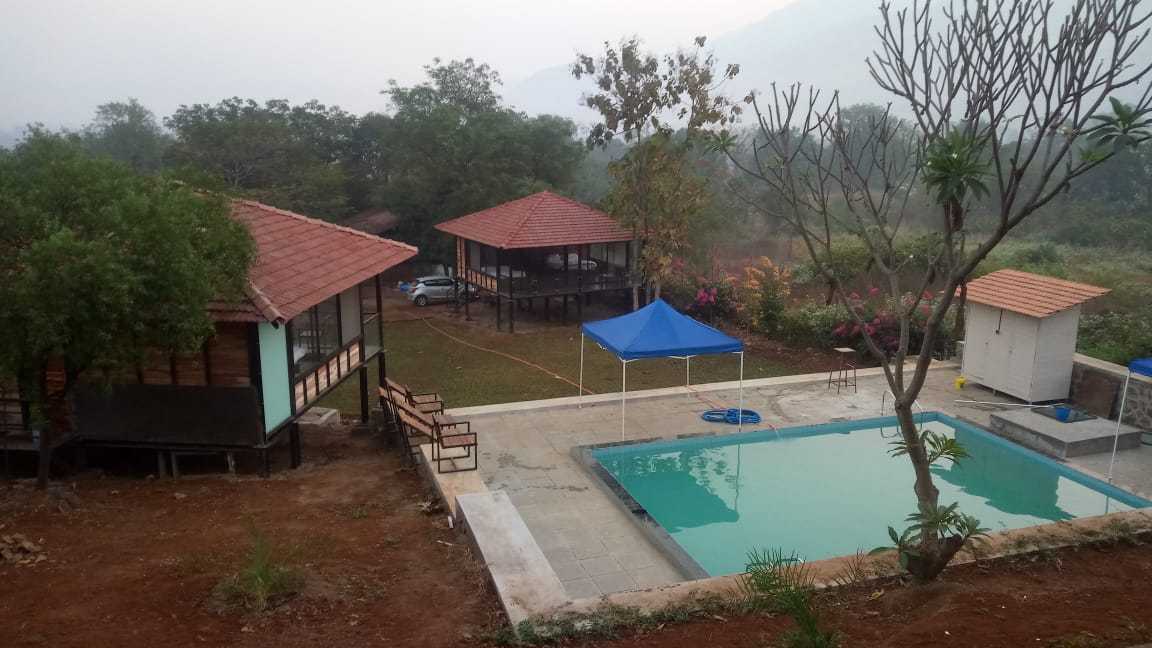 Wake up to a scenic hill-view at The Whey Side. With a pool and a beautiful garden in the vicinity, the cottage also has an outdoor fireplace. You can bring along your pets for an extra charge. The Whey Side can also help plan your itineraries too!
Address:

House number 653 & 654A Mothe Vengaon, Survey 62/4A Kushivali Road (Irrigation Canal Road), 410201

Karjat

Contact: 098228 47097

Cost for One Night: INR 6,49.0

Distance from Lonavala: 37.9 KM

Major Attractions: Pool, Cottages, Good Food, Pets Allowed
3. Tooth Mountain Farms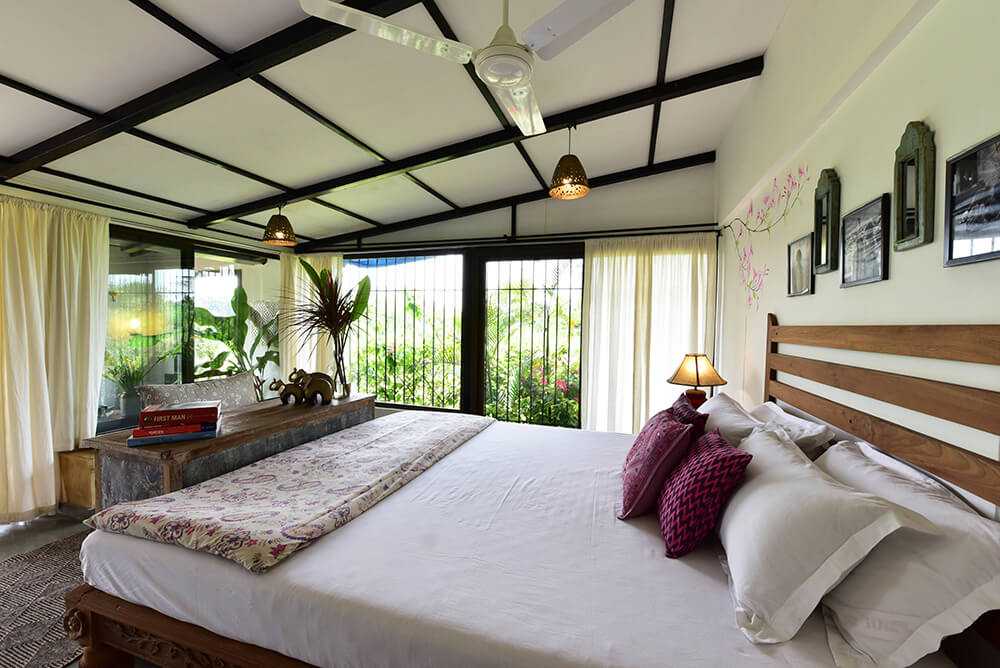 Tooth Mountain Farms ensures that you live amid nature in an up-close and personal way. Decorated with the hint of pristine nature, the cottages here also has an actual farm with fruitful vegetation. In addition to a beautiful poolside, the Farm also provides cycling options, if you want to pick one and bring out your inner Dora!
Address:

Neelam Sagar Farm, Next To Nd Studios, Karjat Road, Off

Chowk

Village

Contact: 099690 30207

Cost for One Night: INR 8,500

Distance from Lonavala: 31 KM

Major Attractions: Farm, Pool, Cycling, Themed Dinner Nights
4. Amreena Farmhouse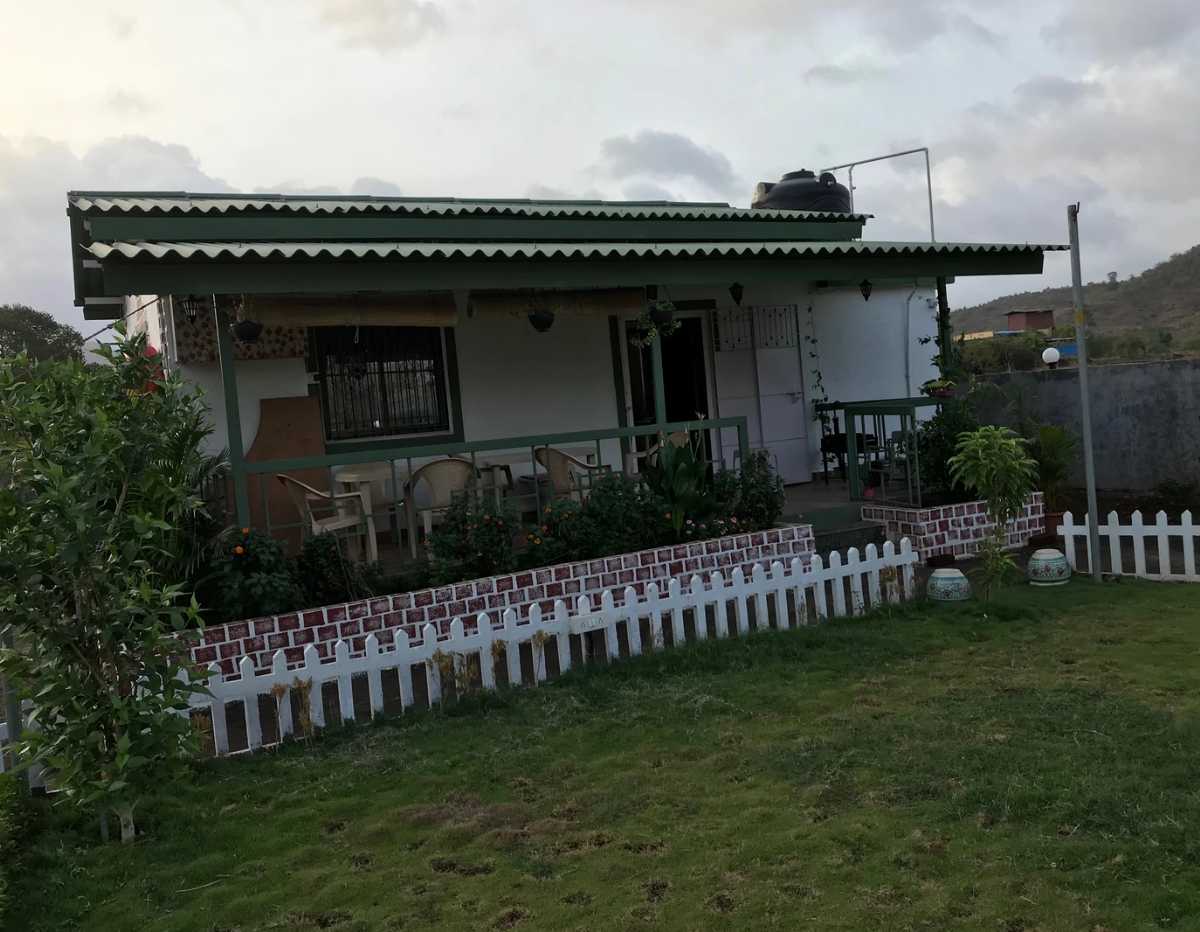 Amreena Farmhouse takes you away amongst the hills. Amreena Farmhouse has the perfect functional condition in addition to the warm hospitality from the hosts. The farmhouse also serves woodfire-cooked food!
Address: 14, 1/7, Avalas, Karjat

Contact: 098197 44292

Cost for One Night: INR 4,440

Distance from Lonavala: 28.5 KM

Major Attractions: Garden, Pet Friendly, Parties Allowed, Great Food
5. Private Lodge, Kamshet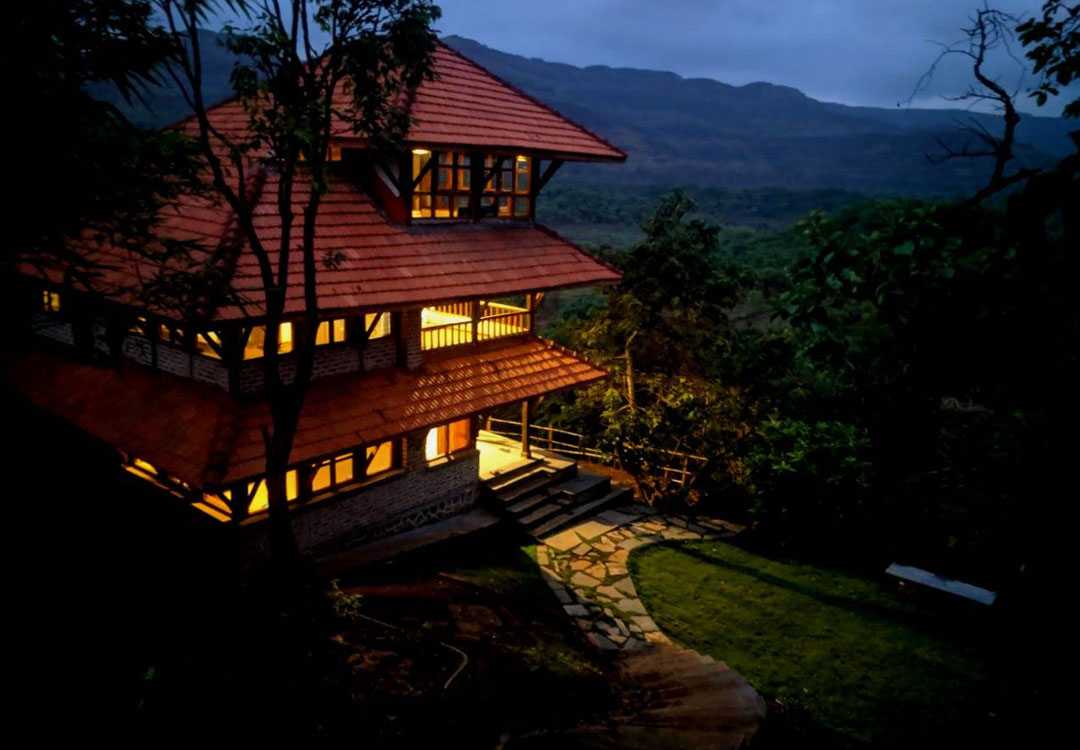 In the Private Lodge you can enjoy camping in the foothills of Shirota forests. The accommodation is a comfortable stay in addition to the rustic vibes away from the usual city life. Along with their typical menu, they can even arrange a barbeque and campfire for you! You can also expect a beautiful open space in the vicinity.
Address: Kamshet

Cost for One Night: INR 5,000

Distance for Lonavala: 17.1 KM

Major Attractions: Camping, Pet Friendly, Good Food, Open Space
6. VK Farms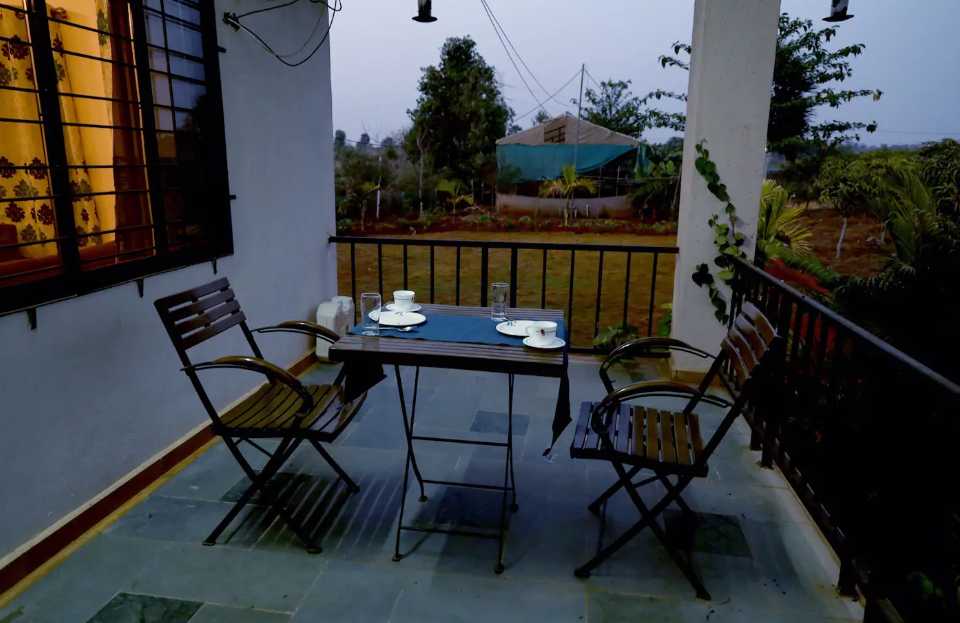 Nestled in a 4-acre farm, VK Farms is an organic arena hosting an eco-friendly accommodation. You not only can stay here but participate in some farming too! As they house a kitchen within the property, you are encouraged you to cook your own meals if you wish. Although the accommodation allows only vegetarian food, they can arrange for a special Barbeque on prior request.
Address: 112, Gondav, Sudhagad, Khopoli

Contact: 077100 08287

Cost for One Night: INR 4,000

Distance from Lonavala: 36.4 KM

Major Attractions: Farming, Kitchen, Clean, Organic
7. Bliss Inn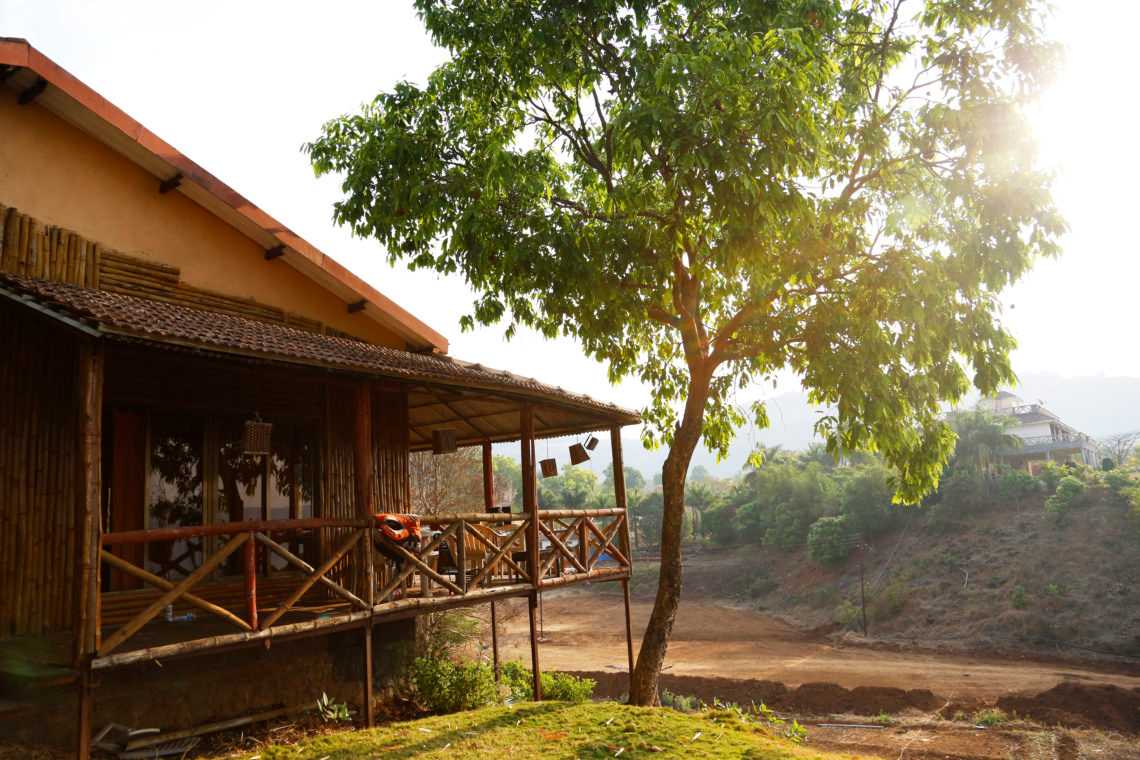 Bliss Inn seeks to provide you with a memorable experience among the hills. The log cabin here provides a spectacular view of lake Pawna. With sumptuous meals cooked with organic ingredients, you could also take your pet along with you to this green getaway.
Address: Apati

Contact: 098200 69895

Cost for One Night: INR 4,000

Major Attractions: Cottage, Lake View, Organic Food, Pet Friendly
8. The Machan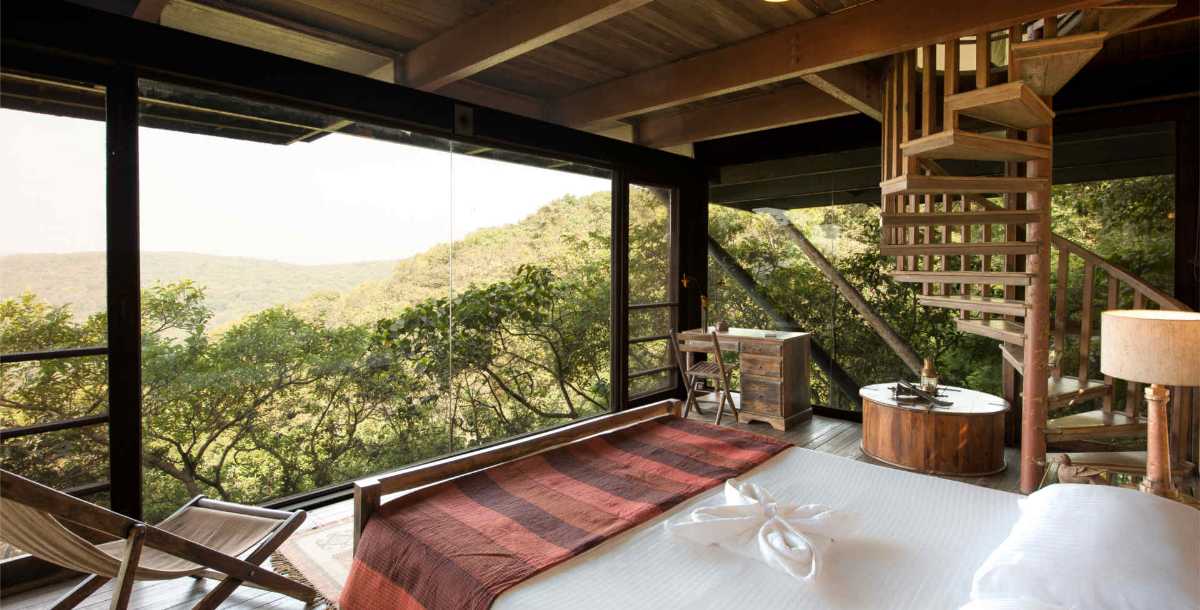 The Machan fulfils your dream of experiencing a tree-house stay. From the balcony, you can view the picturesque scenes of the valley here. In addition to an in-house Indian restaurant, The Machan is an eco-friendly accommodation helping you to arrange your adventures and explore the area.
Address:

Village Jambulne, 8 km Short of

Aamby Valley

, Taluka Mulshi

Contact: 076666 22426

Cost for One Night: INR 8,740

Major Attractions: Tree House, Good Food, Great View, Activities
9. Hill Forest Resort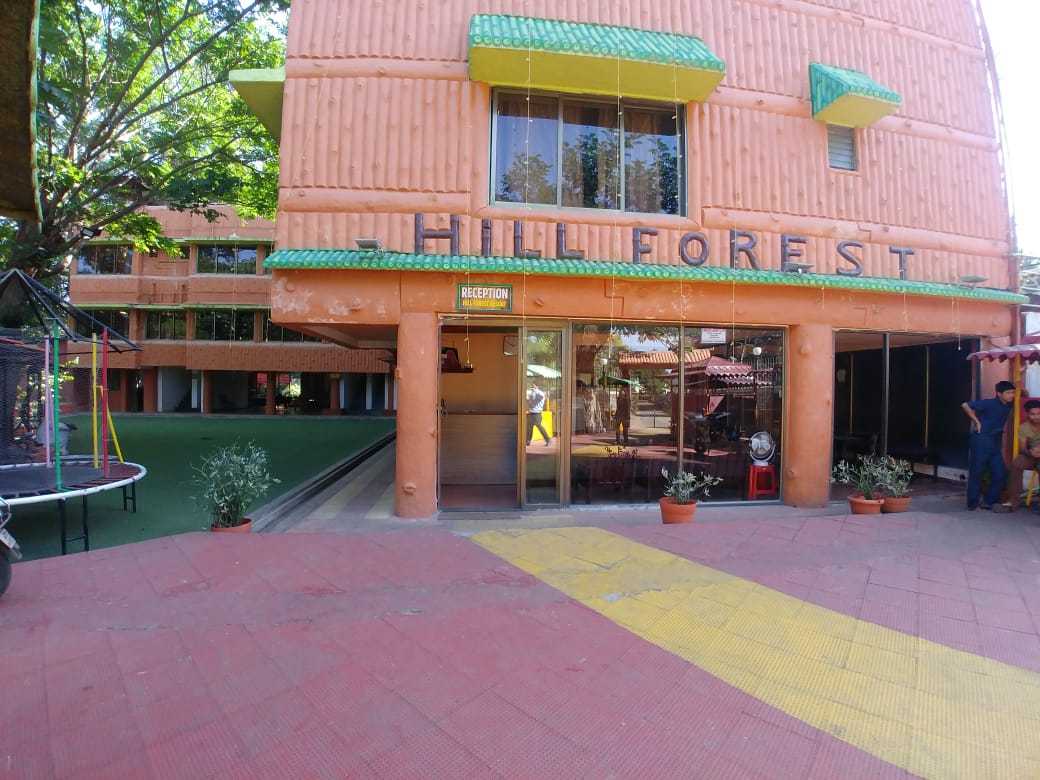 The Hill Forest Resort provides an affordable and comfortable stay in Lonavala. Designed with a swimming pool in this property, Hill Forest also houses a great restaurant. The garden is the perfect place to chill with your kids or your furry kids. You could even ask them to arrange a Barbeque for you as the perfect complement with the weather.
Address:

9, Old Mumbai -

Pune

Hwy, Gavliwada

Contact: 091687 86999

Cost for One Night: INR 1,499

Major Attractions: Pool, Pet Friendly, Room Service, Barbeque
So, here are some of the best forest stays in Lonavala. Let us know in the comments about resorts that you have visited and will likely visit in the future!