Puri
, famously renowned as one of the Char Dharmas of Hindu religion, offers much to a traveller: spiritual upliftment as well as tasty food to keep one's spirits high. Puri is situated on the Bay of Bengal, having a pleasant atmosphere all around the year, such that across
Puri Beach
a lot of restaurants promise to provide some mouth-watering cuisines. Puri offers diverse cuisines to all kinds of travellers: vegetarian, non-vegetarian, seafood-lovers, local food tryouts and still some more. Some of the most delicious food in Puri are:
1. Khicede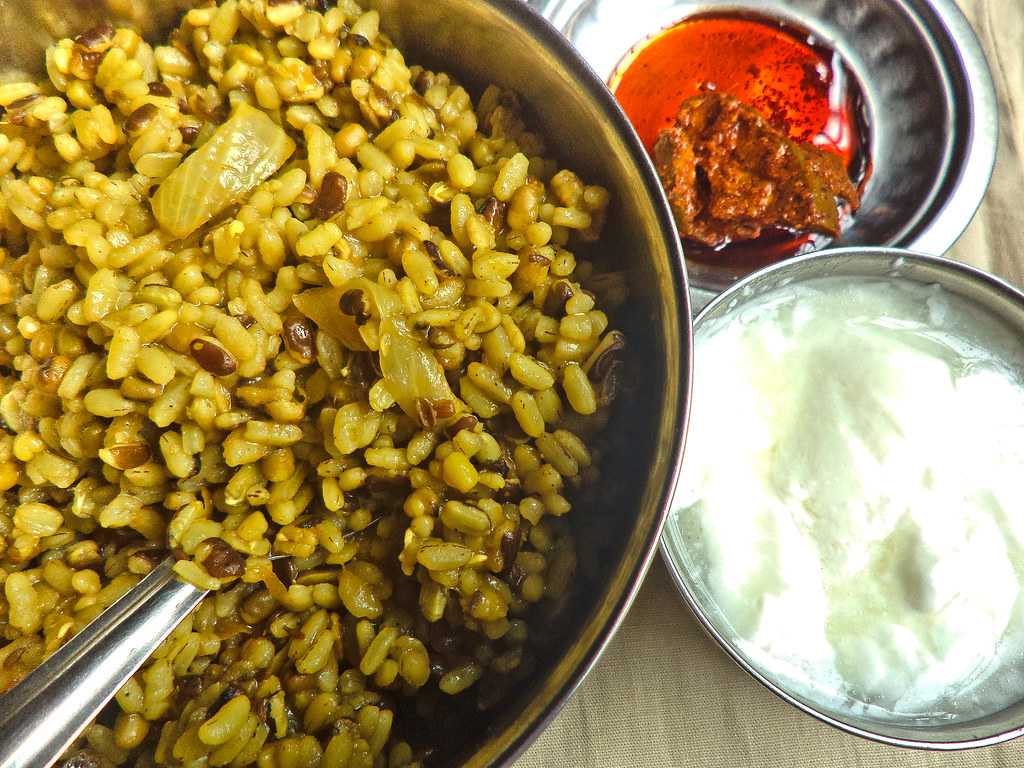 A twist in the Indian Khichdi, Khicede is a famous Odia dish served at the Puri Temple as a part of the maha bhog made to Lord Jagannath. This dish is prepared from a mix of rice and lentils cooked in pure ghee, such that it is equal parts delicious and healthy. To add flavour to the food, coconut, sugar, and cinnamon, are added to this food in Puri. This dish is served alongside papad and curd to complete a meal for a person.
Best Place to Eat Khicede: Jagannath Temple
2. Malpua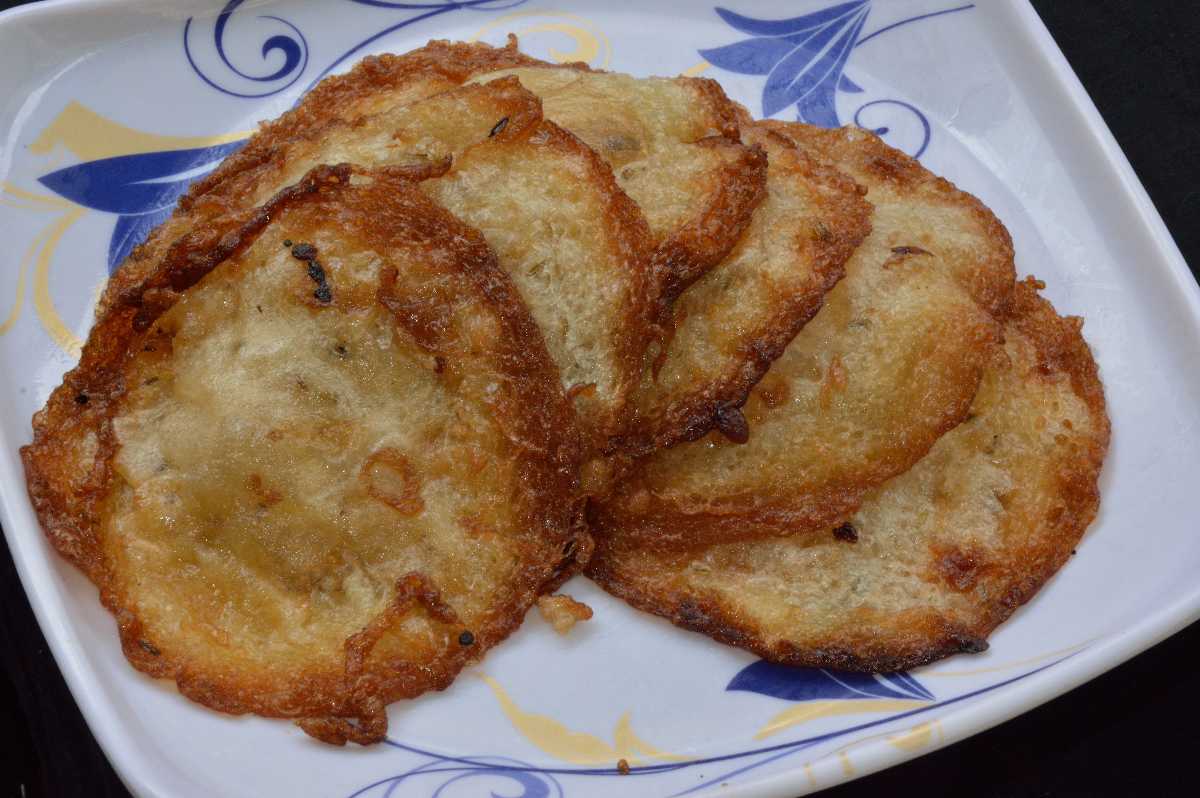 Another sweet delicacy served as the morning food to Lord Jagannath at the Puri Temple, Malpuas of Puri are especially famous as it is cooked very differently from the rest of India. The essential ingredients used in the malpuas are all-purpose flour, bananas, cardamoms, coconut, milk and fennel seeds. All these come together in a sweet mixture of malpua that smells not only mouth-watering but also melts in one's mouth.
Best Place to Try Malpua: Original Nrusingha Sweets
3. Dalma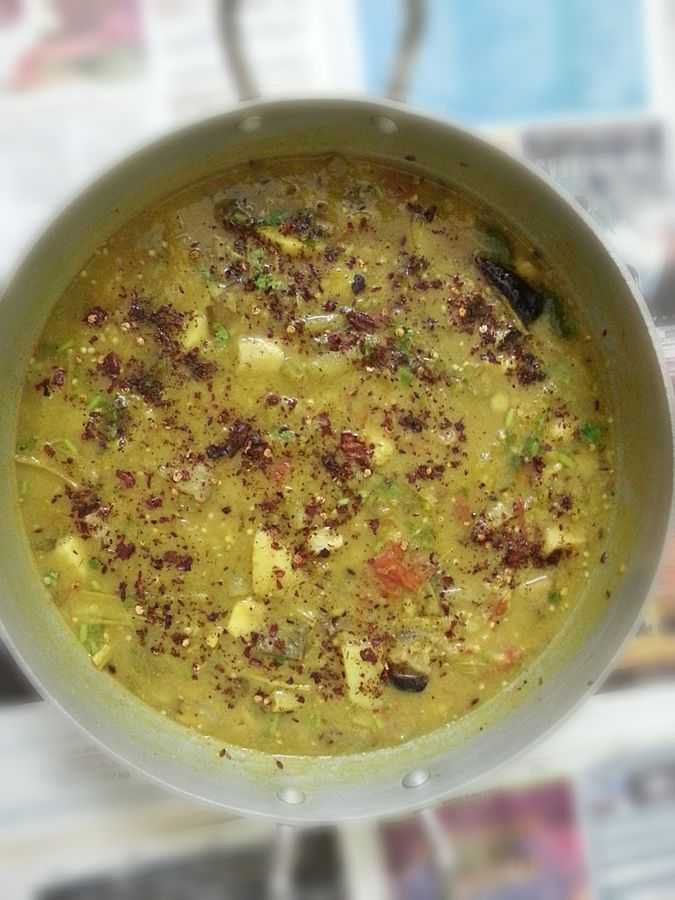 A city-special, Dalma became so popular Dr A.P.J. Abdul Kalam added it to the President's food menu. Dalma, cooked as a mix of lentils and vegetables, tastes surprisingly good. There is a restaurant in Puri named after this famous dish itself, Dalma, located on VIP Road that promises to serve all travellers with what it knows best: local Odia cuisine. One must visit this restaurant to try out the authentic food in Puri.
Best Place to Try Dalma: Dalma, VIP Road
4. Ukhuda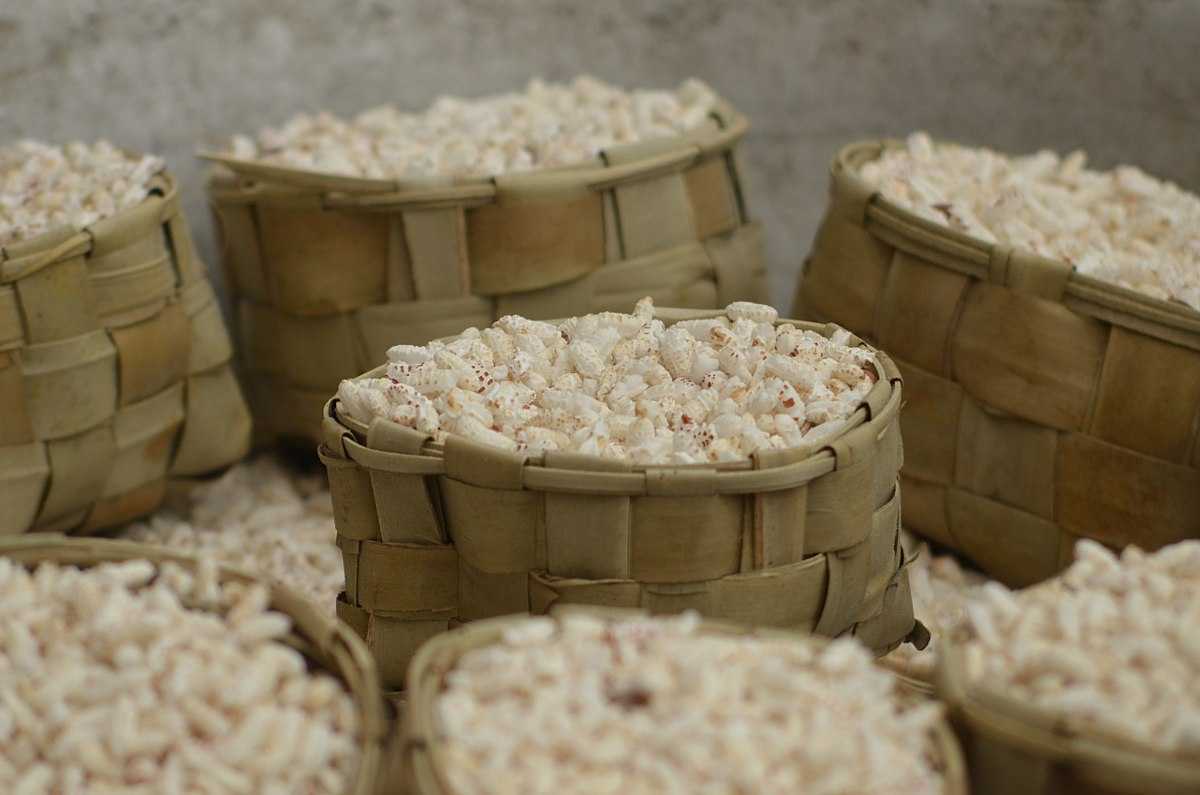 Ukhuda, another local sweet dish, is also served at the Puri Temple in the bhog for Lord Jaggannath. This dish is fried puffed rice that is sweetened through the use of jaggery. Cut pieces of coconut along with carom seeds are used in the preparation to provide a distinct taste to this dish. The dish serves well in along the lanes near the temple, and one can also carry this dish as a specimen of food in Puri back home for friends and family as it stays fresh for 15 days!
5. Abadha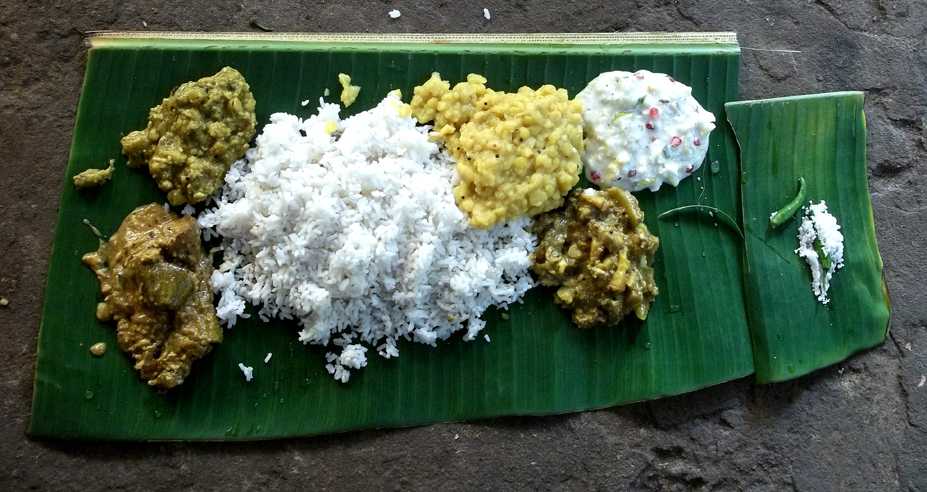 An Abadha Thali is served at the Puri Temple which comprises of all the dishes from the Mahaprashad that is served to Lord Jagannath at the Temple. The thali is priced between INR 70 - 120 and includes most varieties of local cuisine of Puri. One needs to go and have the Abadha that is served at the Temple as well as in Anand Bazaar to experience the local food in Puri at its best!
Best Place to Try Abadha Thali: Jagannath Temple
6. Chungdi Malai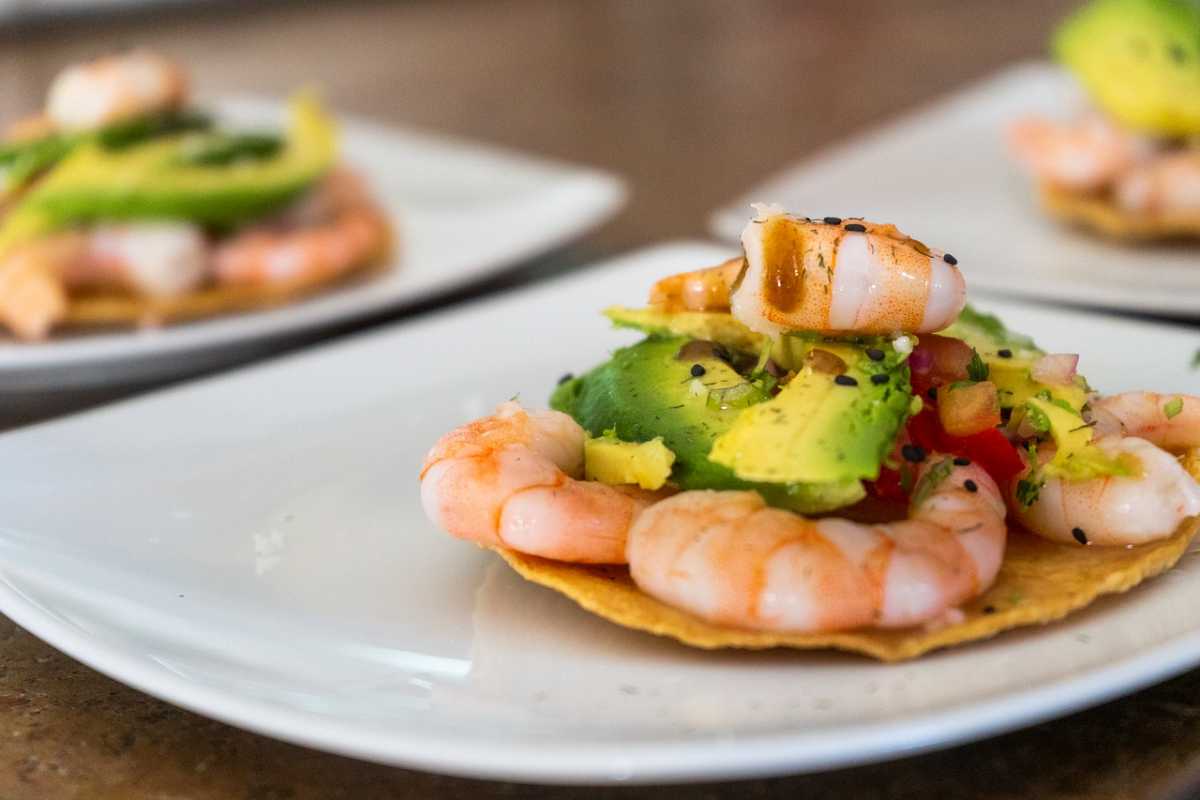 Puri's location on the Bay of Bengal makes it an ideal place for any seafood dish. Chungdi Malai, a delicious prawn dish that has a creamier texture because of the use of coconut milk during its cooking. Spices are then added to this smoother texture to make it a lip-smacking favourite food in Puri. This unique dish is then served with basmati rice, which makes for a satisfying and full-filing meal for one.  
7. Chenna Poda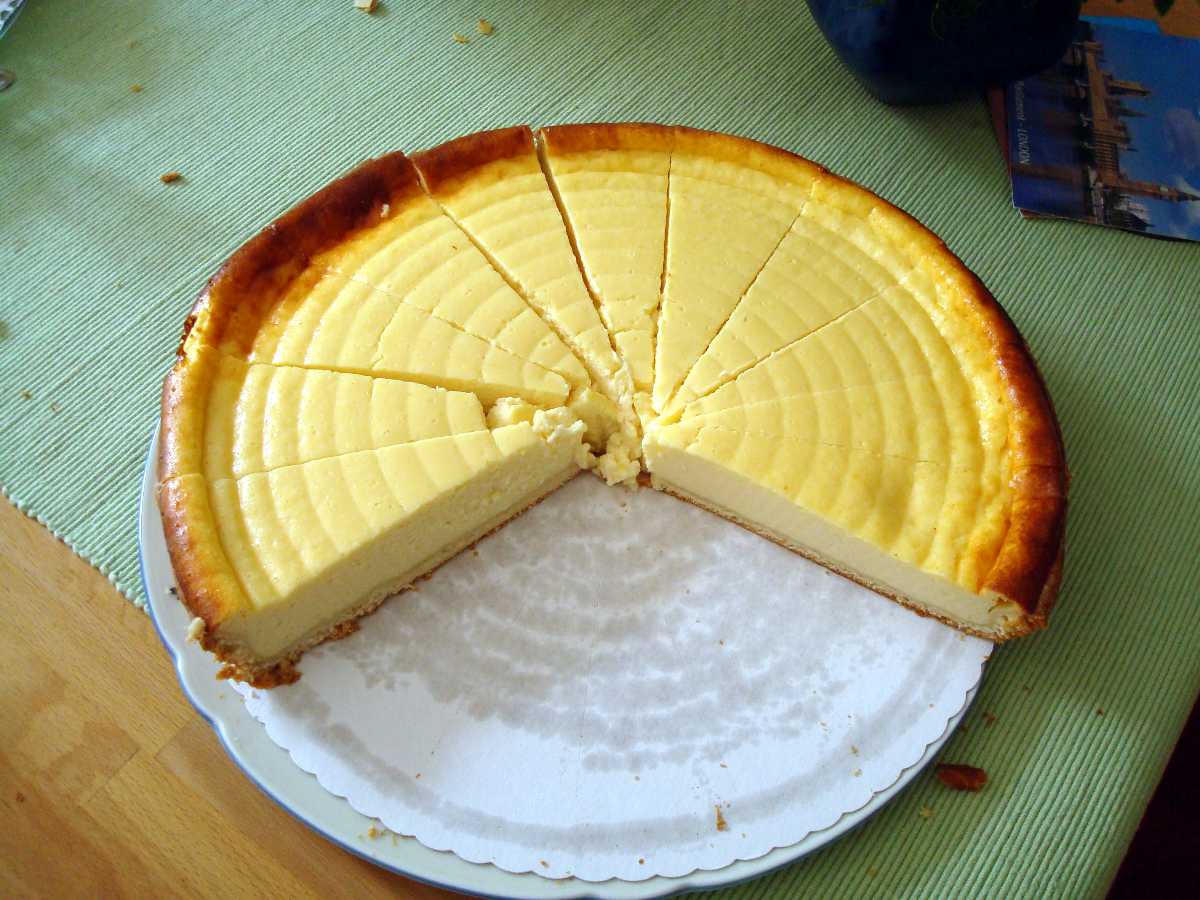 Chenna Poda, cooked for several hours, is a festival-special as it is believed to be Lord Jagannath's favourite sweet dish. It is cooked in homes and food joints on special occasions and festivals. The taste is entirely from cottage cheese as well as caramelized sugar. The patience and time required for this dish make it a must-try for food in Puri. It is available at almost every shop at Puri and is famously served at the maha bhog at the Temple.
Best Place to Try Chenna Poda: Sweet shops around the Jagannath Temple  
8. Santula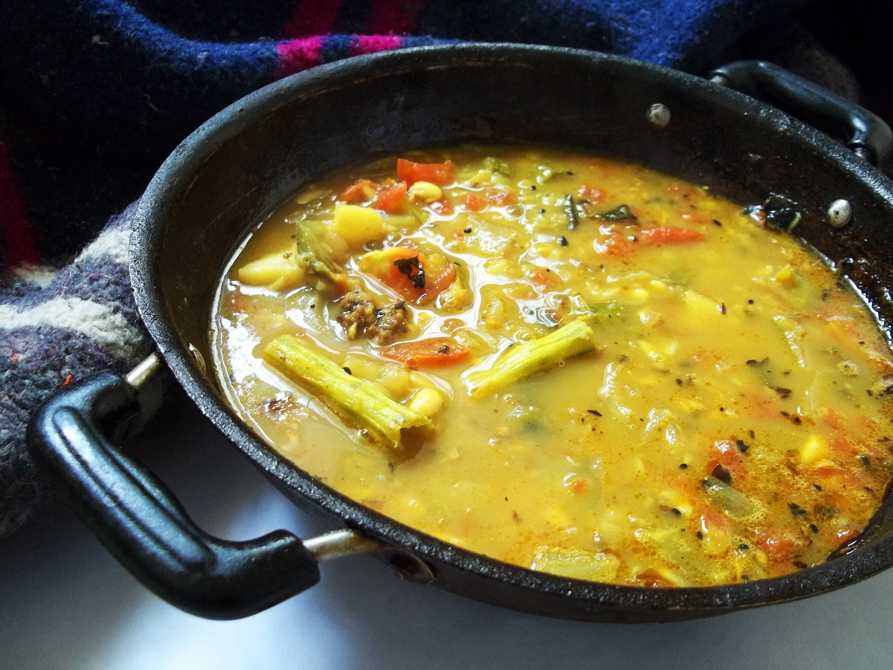 A delicious and healthy dish, Santula is a vegetarian Odia curry that is served as a meal either with rice or Indian bread. Santula is a properly-cooked healthy food in Puri that is made of mostly all vegetables that might not suit our taste buds (brinjal can't be everybody's favourite after all) but when cooked together with little oil and flavoured but less spicy  - the dish is a must try food at Puri. It can be had either fried or boiled, depending on your preference.
Best Place to Try Santula: Dalma, VIP Road
9. Pitha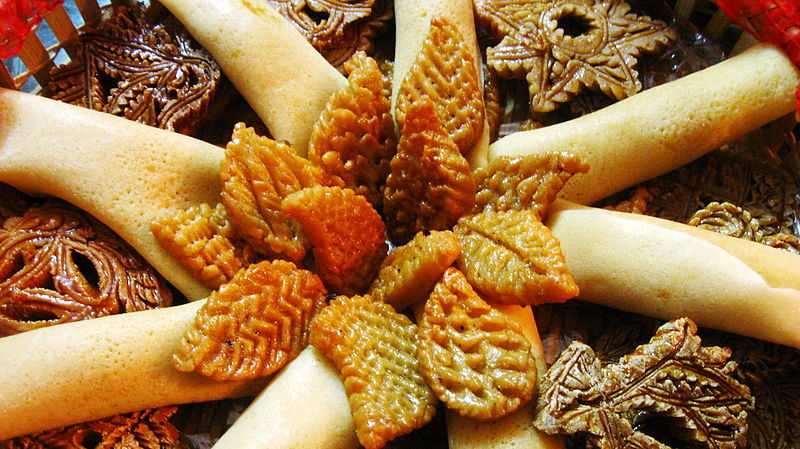 A sweet dish made entirely out of rice and served best at the coastal regions of the Bay of Bengal, the Odisha version of Pitha is probably the best version of all. Even in Puri, different types of Pitha are served - Arisa Pitha, Manda Pitha, Kakara Pitha, Enduri Pitha, Chakuli Pitha, Podo Pitha, and so many others that one can keep trying this food in Puri and never get bored at all!
10. Macha Chenncheda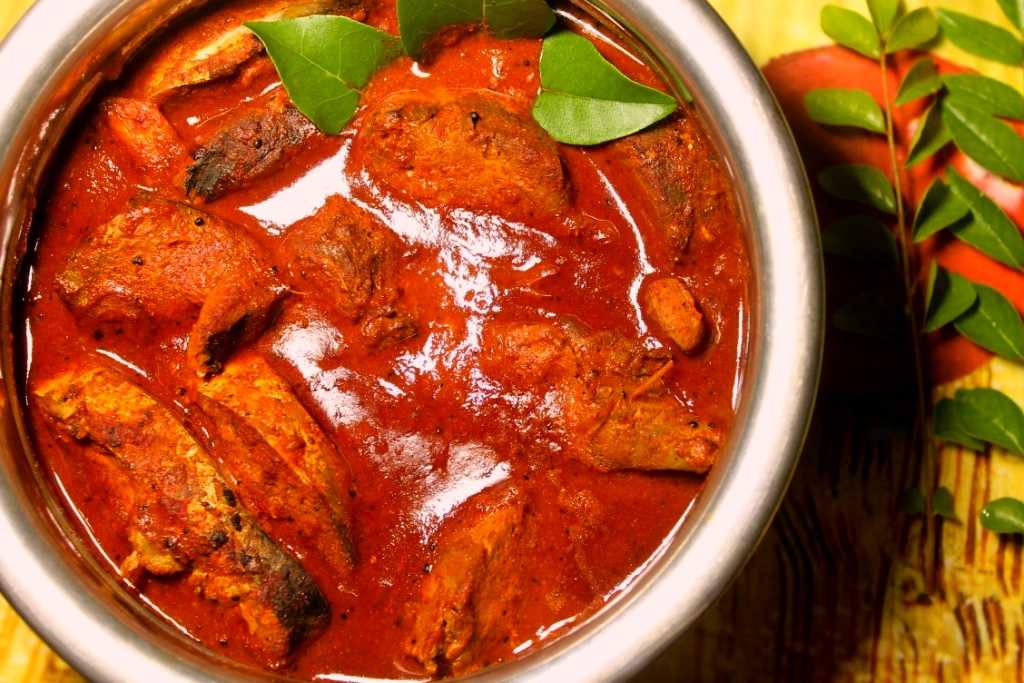 Another seafood dish, Macha Chenncheda, is famous across the town of Puri because of its aromatic deliciousness that calls to travellers all around the globe. This food in Puri is cooked with fish, vegetables, chana dal and bananas. Nobody could ever think to bring these ingredients together in a single dish, but this Odia dish has done so and oh, how tastefully even. This dish is best served with rice on the side but can also be enjoyed with rotis.
Best Place to Try Macha Chenncheda: Wildgrass Restaurant
11. Rasabali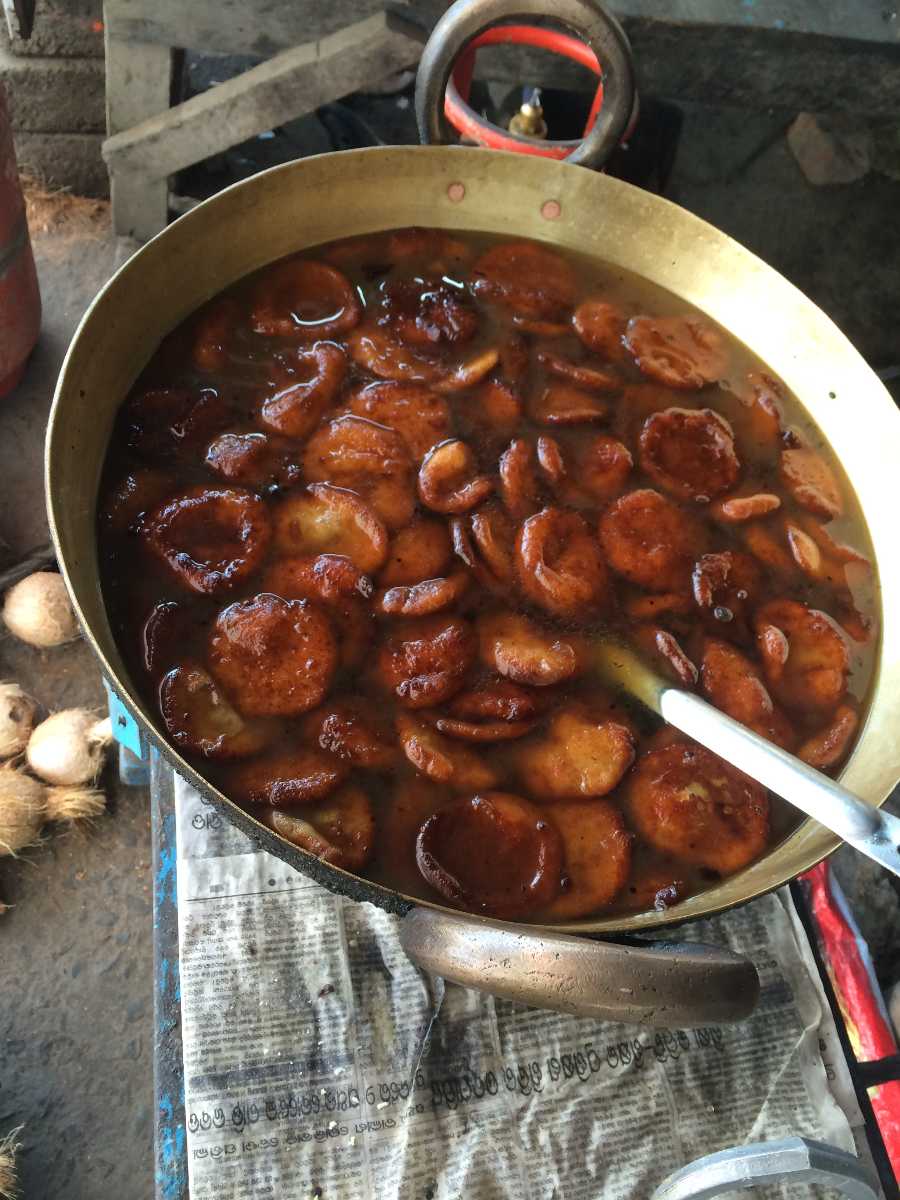 Another sweet dish from the Oriya cuisine served at Puri, Rasabali is made of farmer's cheese which is deep fried till it reddens. It is cooked into the flattened but round dough so that it has enough surface to soak up the milk that is flavoured with cardamom seeds. It is also another famous dish that is served at the Chappan bhog at the Jagannath Temple and is available at most food joints as delicious food in Puri.
Best Place to Try Rasabali: Jagannath Temple
The local food of Puri is as sweet and diverse as the experience of the town itself. You can hardly ask for more than this elaborate affair of local cuisine than what is offered at Puri. The city surely goes out of its way to provide for all kinds of a traveller a dish of its own Odia twist that could hardly be forgotten very quickly. So, what are you waiting for? Check out how to reach Puri on our website now!