Patan Durbar Square is full to the brim with captivating Newari structures. Each one has something unique and significant to offer, which makes it worthwhile to take your time through the square and see each of them correctly.
1. Patan Museum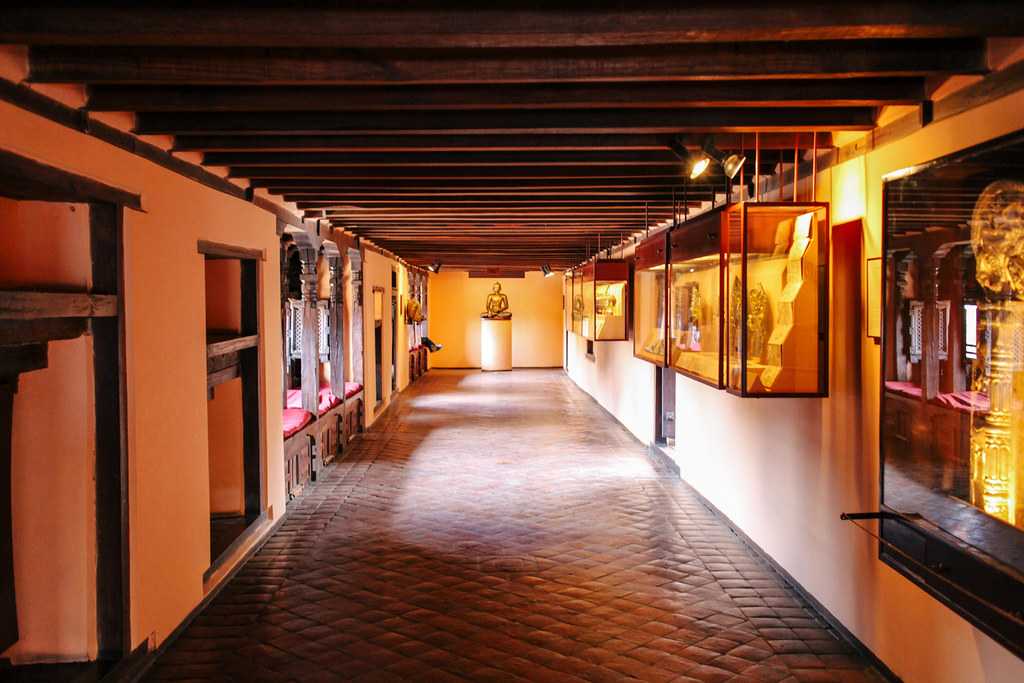 Displaying staggering artefacts acknowledging the long history and evolution of the Newari ethnicity, this ancient Royal Palace has been revamped into a museum that displays. It also encompasses Keshav Narayan Chowk and a temple of the same name in its core.
2. Krishna Mandir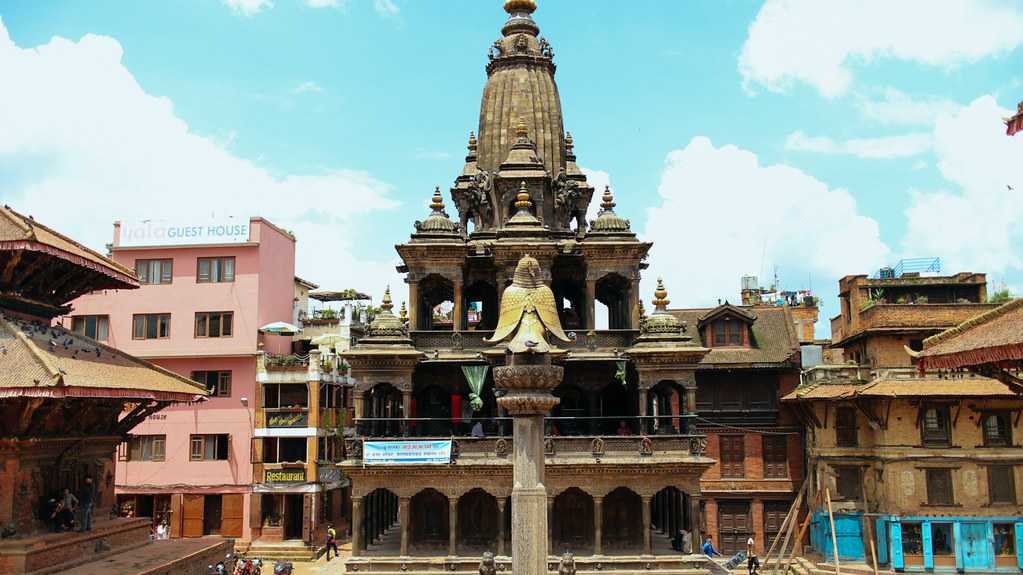 A significant shrine dedicated to Lord Krishna, the Krishna Mandir owes its existence to a dream that King Siddhi Narsingh Malla had of the Lord standing in front of his palace. He then ordered the construction of the temple at the same spot he saw him standing. The temple houses a statue of Lord Krishna in the ground floor with his consorts, Srimati Radha and Queen Rukmini on either side. The next level has a sanctum for Lord Shiva, and the topmost floor is dedicated to Lokeshwara or Avalokiteshvara - the collective Buddha consciousness. The beams along the tiers of the temple tell the stories of Mahabharata and Ramayana carved onto the stone intricately.
3. Bhimsen Temple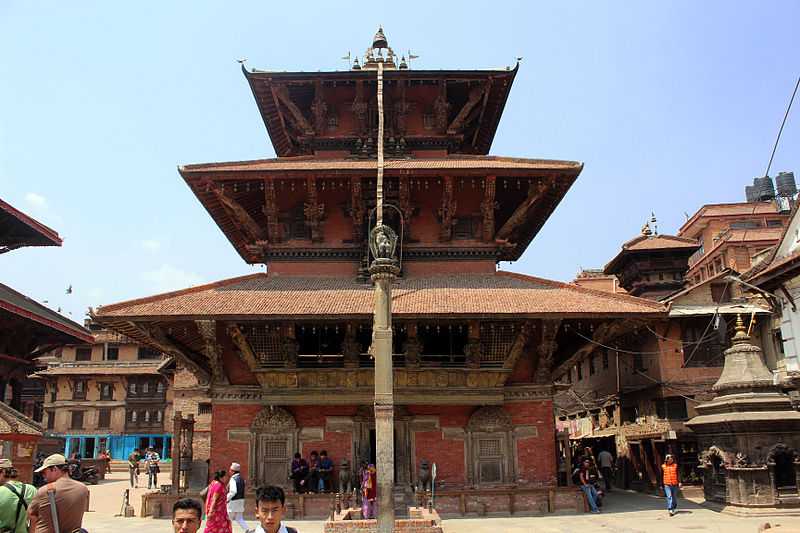 A shrine dedicated to the third Pandava, Kunti's middle-born and a great wrestler-warrior Bhima, the Bhimsen Temple is known for its three interconnected golden windows. It was built in 1680 by King Srinivasa Malla. 'Malla' translates to 'a wrestler' in English, and it is the art mastered by Bhima. One can establish a smooth connection between why he is revered as a deity in this region. However, Bhimsen is traditionally worshipped here not as a god of wars or fights, but of trade, commerce and business. Since tourists are not allowed inside the temple, you can marvel at its striking beauty from outside.
4. Vishwanath Temple


Another construction by Siddhi Narsingh Malla, Vishwanath Temple, like its namesake in Varanasi, is dedicated to Lord Shiva. Built in 1627, the temple features exquisite erotic carvings along its facade, keeping in tradition with almost every antique Shiva temples in the Indian Subcontinent. The front gate of the temple is guarded by two majestic stone elephants, while on one of the sides, there is the iconic bull statue, ever-present at a Shiva temple. The bull represents Shiva's mount, servant and closest confidante, Nandi.
5. The Chowks
There are three chowks or courtyards in the Patan Durbar Square. One of them is Keshav Narayan Chowk, located inside the premise of Patan Museum. The largest one of them is Mul Chowk, which houses the Vidya Temple and the shrine of Taleju Bhawani - the family deity of the Mallas. Ganesh, Hanuman and Vishnu's sphinx avatar Narsingha guard the entrance to the third courtyard. Sundari Chowk, which also happens to have a sunken tank within its boundaries, is named Tusha Hiti.