Lord Narasimha, a reincarnation of Lord Vishnu, appeared in front of Yadarishi in five different forms- Sri Jwalanarasimha, Sri Yogananda, Sri Gandabherunda, Sri Ugra and Sri Lakshminarasimha. Mesmerized and hypnotized by the Lord's presence, Yadarishi pleaded god to stay like this with him forever. The lord complied and manifested himself into the walls of the caves in the five forms he appeared in.
Another story that revolves around the temple is that after Yadarishi attained moksha, the local tribals learnt of the Lord's presence and started flocking in to pay their respects. However, since they weren't a very learned group, they unknowingly started indulging in improper worship, and because of this, the Lord decided to move into the hills. The tribals searched for the lord for many years but to no avail.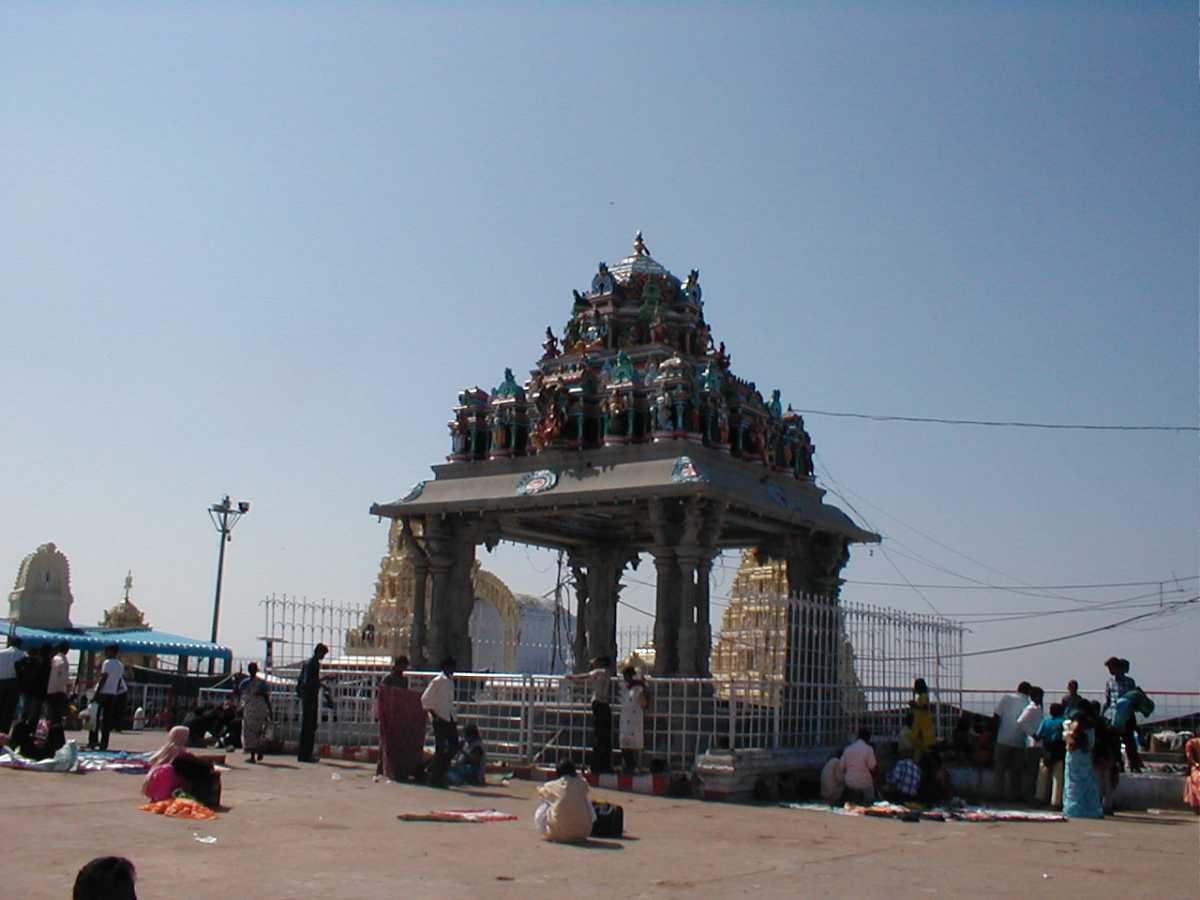 One night, Lord Narasimha appeared in the dreams of one of his devotees in the tribes and directed her to come to a cave. When she did, the Lord blessed her generously by appearing in five different forms and then manifested himself in the walls of the caves, which is now the Yadagiri Gutta temple. A 40-day mandala pradakshina is carried out at the temple by the devotees that need the Lord's help in curing many diseases.