The snorkelling spots depends on the snorkel centres you choose. Not all centres provide snorkelling in all the available; hence, it is better to select the snorkelling centre according to your prior research. Some of the snorkelling spots are:
1. Sharm Rock
Known as "The Three Sisters" this snorkelling spot has large three pinnacles which lie close to the shore. A small part of these three outcrops can be seen above the surface with some coral life. While snorkelling, be sure to witness some Turtles, Jaw Fishes, Parrot Fishes, Cuttle Fishes, and Puffers.
2. Martini Rock
The rocky pinnacles at this site are similar to the shape of a martini glass. Hence, it gets its name as "Martini Rock." The rock is made up of two pinnacles and is 160 meters in length. With a maximum depth of 22 meters, one can find shoals of Sergeant Major's, Trevally, Fusiliers, Domino Damsel Fishes, Arabian Mackerel, Nudibranchs, Shrimps, Crabs, and some hard and soft corals.
3. Hole in the Wall
Located close to the Martini Rock, Hole in the Wall has somewhat similar marine life. One can find a hole in the pinnacle which gives the site its name. The hole is about 15 meters in length, 3 meters wide, and 1.5 meters high which allows people to move across the hole. Nudibranchs, Seahorses, Giant Rays, Cowrie Shells are common at this site.
4. Dibba Island
Located half a kilometre away from the shore, the underwater pinnacle at this site is approximately 200 meters long. While snorkelling, one needs to follow this pinnacle. The first part of the crest will allow you to discover the deepest part of the island, whereas the second part is shallow, where you will find Turtles, Black Tips, and some tropical fishes. Know that this site is a marine protected area of United Arab Emirates.
5. Snoopy Island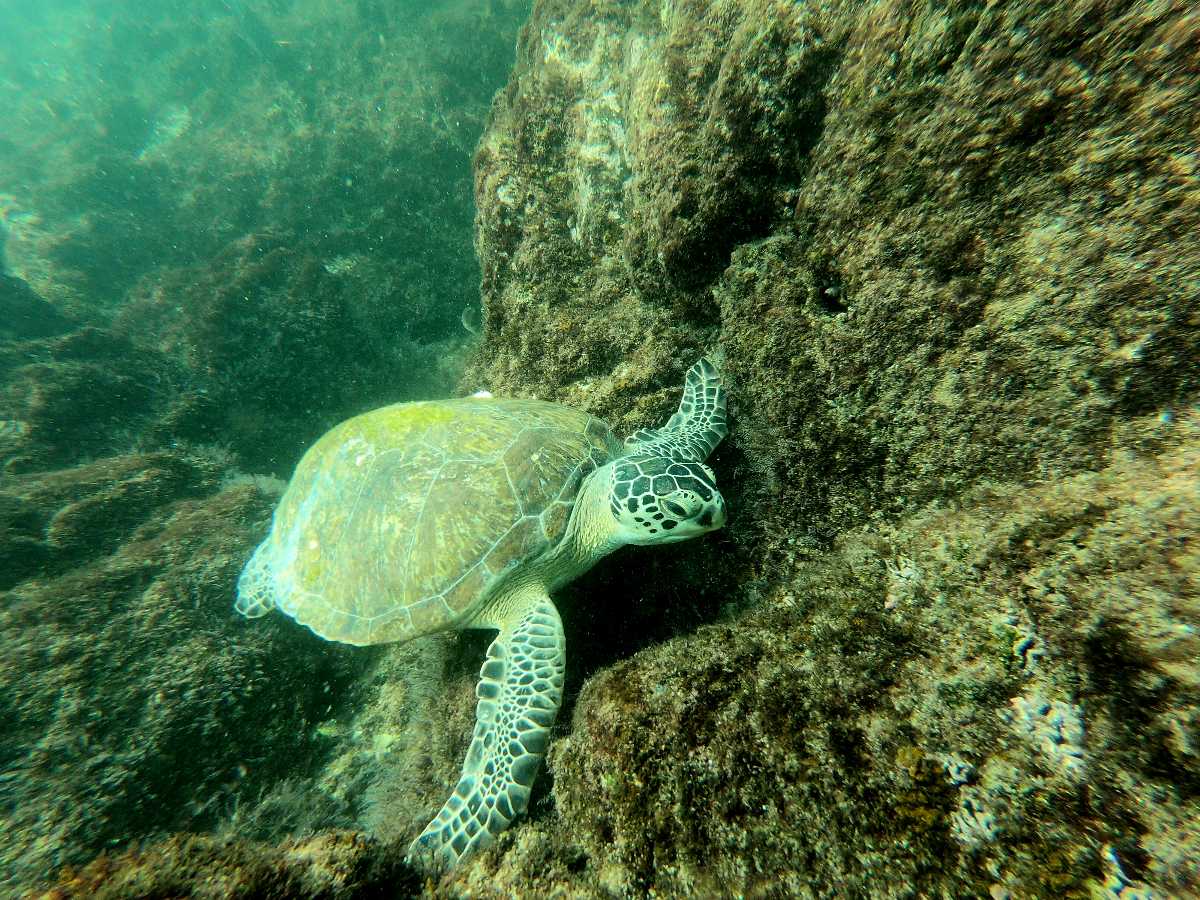 This snorkel spot gets its name because of the shape which resembles the cartoon character Peanuts. Beautiful beaches and resorts surround Snoopy Island. Snorkelers often find shoals of Reef Fishes, Turtles, Manta Rays, Blacktip Reef Sharks, and Stingrays.
6. Artificial Reef
It is a human-made reef which was constructed to attract more marine creatures which would encourage coral growth. Series of concrete bulbs and a boat have been placed under the sea for this purpose. You will find Stingrays, Puffers, Barracuda, Cuttlefish, Squids, and a few other reef fishes which snorkelling at this spot.