1. Rangeen Mahal:
Within the fort, the complex stands the colourful palace Rangeen Mahal, built by Muhammad Shah during the early 16th century with ornate tiles of vivid colours. It was constructed primarily as a safer enclosure for the royalty but also used for summer escapades, as concluded by the presence of tanks, baths and underground rooms. The palace was later decorated by Ali Barid with the mother of pearl engravings on black granite and wood. There is a museum beside this grand structure, where you can take a walk down the history seeing various remnants and artefacts of the bygone times.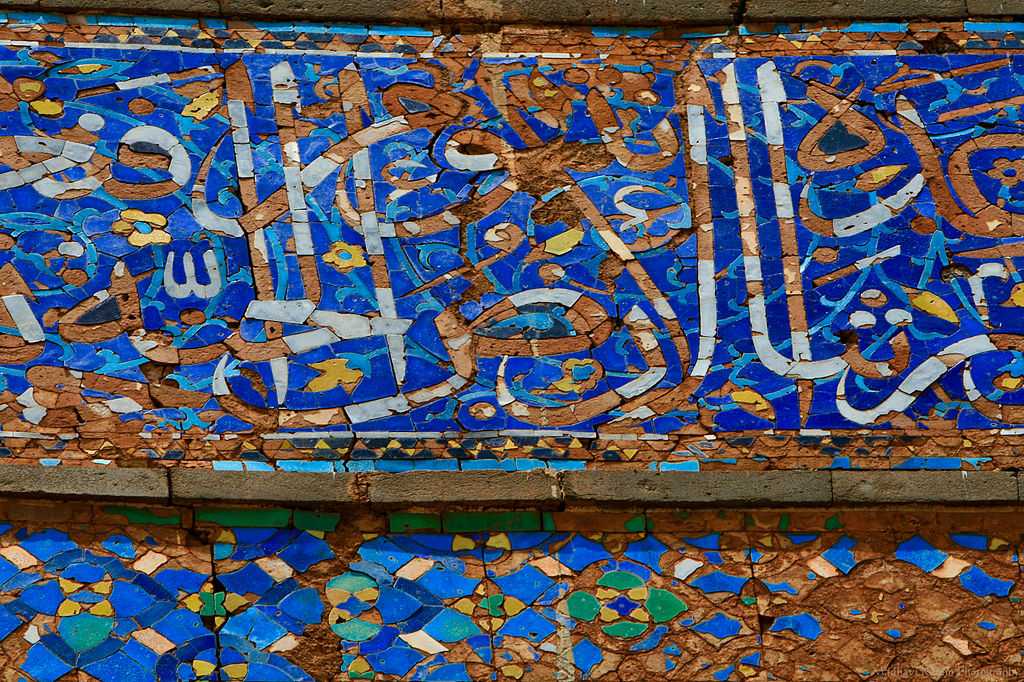 2. Solah Khamba Mosque:
The next stop is a masterpiece built by Qubil Sultani in 1423-24 AD with a majestic central dome above long arches and 16 pillars of its prayer chamber, from where it gets its name. This place of worship is said to be used by Aurangzeb on his many visits to the Deccan. The visitors are not allowed to the interior parts, but the building stands along the rectangular garden Lal Bagh with as much splendour as the fort itself.
3. The Mahals:
South of the Lal Bagh is the Tarkash Mahal built for a Turkish wife of a Bahmani sultan of Bidar who during the 14th-15th century. Built during the same era is the Gagan Mahal known for its security and beauty. It used to be a residential complex for royalties in the inner part and staff on the outer, but some say that women used to witness animal fights from here down in the moat below. The archaeological museum deserves a visit for its collection of artefacts and royal possessions.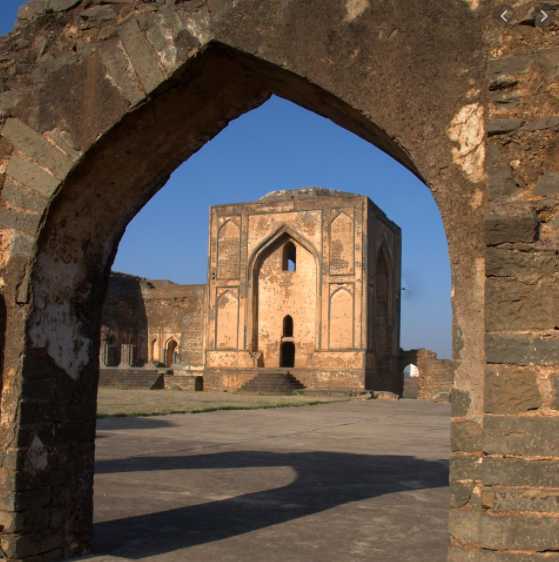 Takht Mahal was the throne room ever since the fort was renovated by Ahmad Shah and it witnessed the coronation of many Bahmani and Barid Shahi rulers over the years within its highly embellished and decorated pavilions.
4. Diwan-i-Am and Diwan-i-Khas:
While most of us connect these names to the Mughal rulers, this fort also had a high walled magnificent audience hall standing near the mosque. Diwan-i-Am, used as a court for the public had intricate trellis work which gave it the name Jali Mahal.