Sightseeing
A lush green hill borders the Nopparat Thara Beach on the eastern side and a park on the western side. Visitors can frequently spot long-tail boats arriving and departing from both the ends, bringing along travellers and tourists from neighbouring beaches. You can also hire one such boat and explore beaches like Koh Phi Phi and other islands that are located in the surrounding area.
Swimming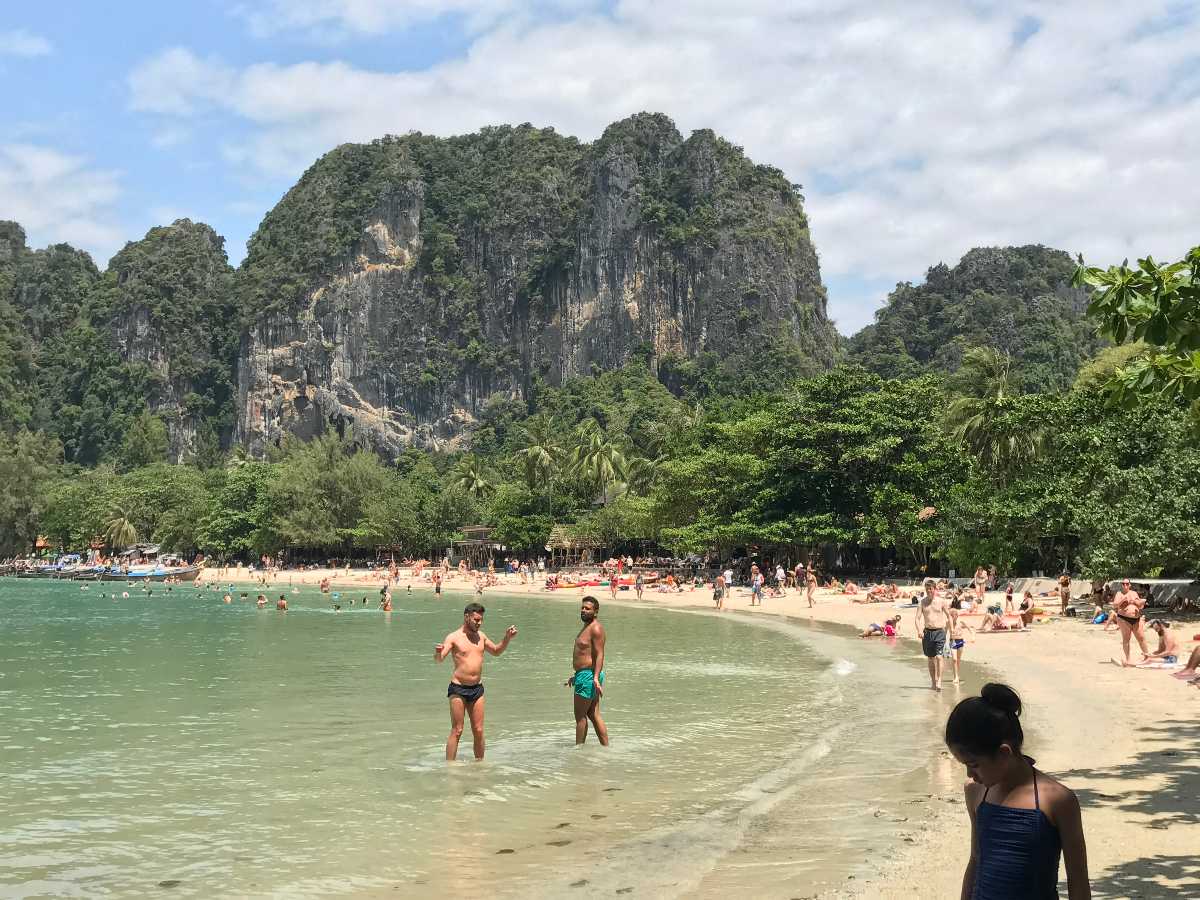 Travellers are allowed to swim in large areas that have been marked out, especially for this purpose. Boats are not allowed in these designated areas, and thus you are sure to have a great undisturbed time. Since the sea is quite shallow at the edges, children can also have a good time here. However, during low-tide days, you might have to walk a while to reach for a swim.
Beach Walk
Enjoying a long walk along the beach, while viewing the lush greenery and the sites of the offshore islands are highly recommended! On the way back, you should walk along the promenade, where you will come across multiple local shops, bars, and restaurants. This is precisely why the beach is so famous among joggers, especially in the mornings and evenings.
Aqua Sports
There are also some opportunities for enjoying water sports at the beach, though not plenty. Just by the shore, you will find a small diving school, that offers snorkelling trips and diving courses. There is no diving on this beach itself, but boats for the same do depart from this beach. Unfortunately, there is hardly any wind or waves around, which is why you will not spot many surfers or windsurfers in this area.