Al ain
is the largest inland city in the Eastern Region of Emirates of
Abu Dhabi
. Located on the border of the United Arab Emirates, the city is popularly referred to as the Garden City. The greenery, oasis, decorative locality which are lined with trees is what fetched this name of the town. However, it doesn't fall short for adventurous experiences. What is more exciting than getting drenched in the action-packed water rides on a humid day? It is the best escape from the hot weather in Al Ain and to enjoy the evening with family and friends.
Pack your essentials and explore these thrilling water park at Al Ain.
1. Wadi Adventure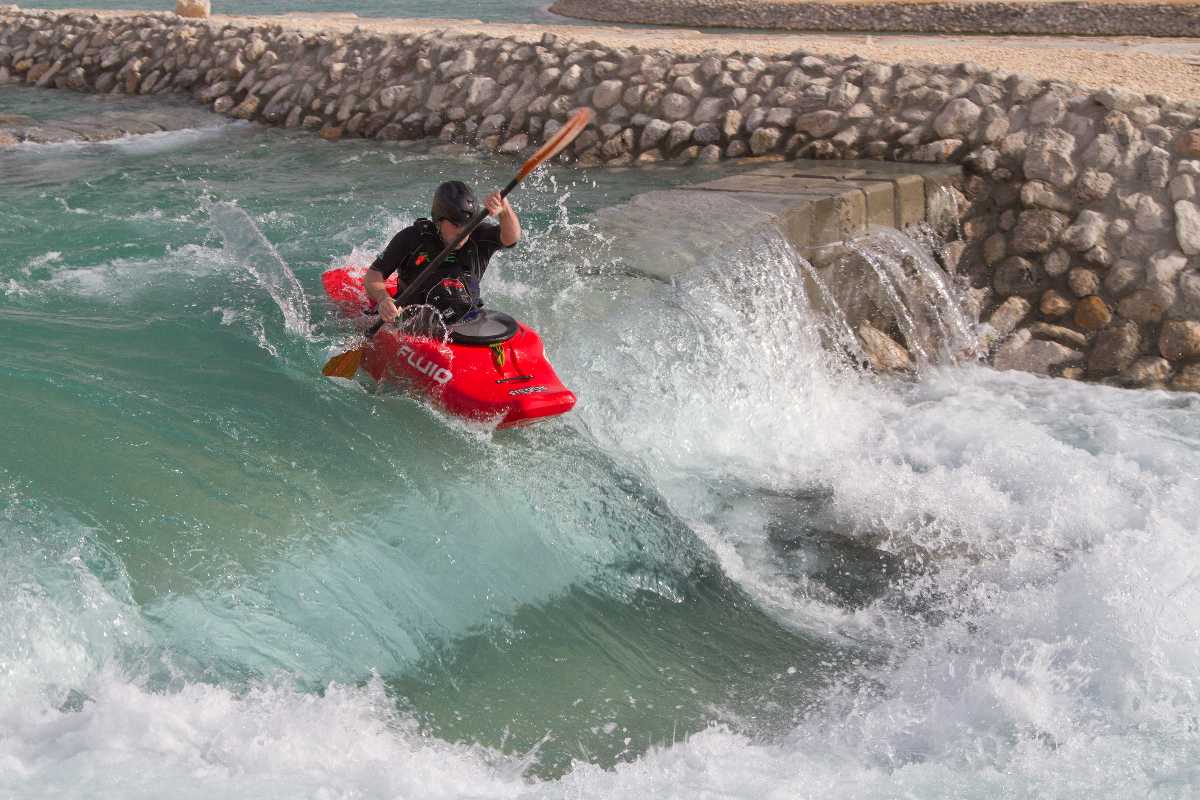 Wadi Adventure is the first human-made surfing and kayaking facility in the Middle East. The exciting place is located 29.7 kilometres from Al Ain. The open beach and park is spread over a vast area and attracts a lot of visitors. There is also a splash area designed with modern infrastructure where the kids can play.
Activities at Wadi Adventure
Also, there are various exciting activities such as surfing, which is conducted in three levels of difficulty - Beginner, Intermediate and Advanced. The surfing sessions are held in private, semi-private and group surfing at different heights and wave levels. Visitors can also request for instructors to guide them with the lessons.
Kayaking on flat water is an option for beginners, which allows them to balance and paddle a kayak. For more experienced people, a kayaking pass for the entire day is available. However, the visitor would be assessed by the instructor for around 20 minutes before letting them on their own.
The exciting sport of wakeboarding is available, which allows the guests to enjoy the game for 20 minutes. Wadi Adventure is the perfect spot for all the daring minds.
Timings
Park - 11:00 AM to 7:00 PM
Beach - 3:00 PM to 7:00 PM
Entry Fee
Infants under 2 years - Free
Children (below 1.2 metre height) - AED 45
Adults - AED 99
Family (2 adults and 2 kids) - AED 45
Guardian passes - AED 200
Surfing - AED 200
Semi Private Lessons - AED 800
Private Lessons - AED 1500
Intermediate - AED 175
Group Lesson - AED 150
Kayaking
Flatwater - AED 75
Whole Day Pass - AED 175
Wakeboarding - AED 55
2. Murjan Splash Park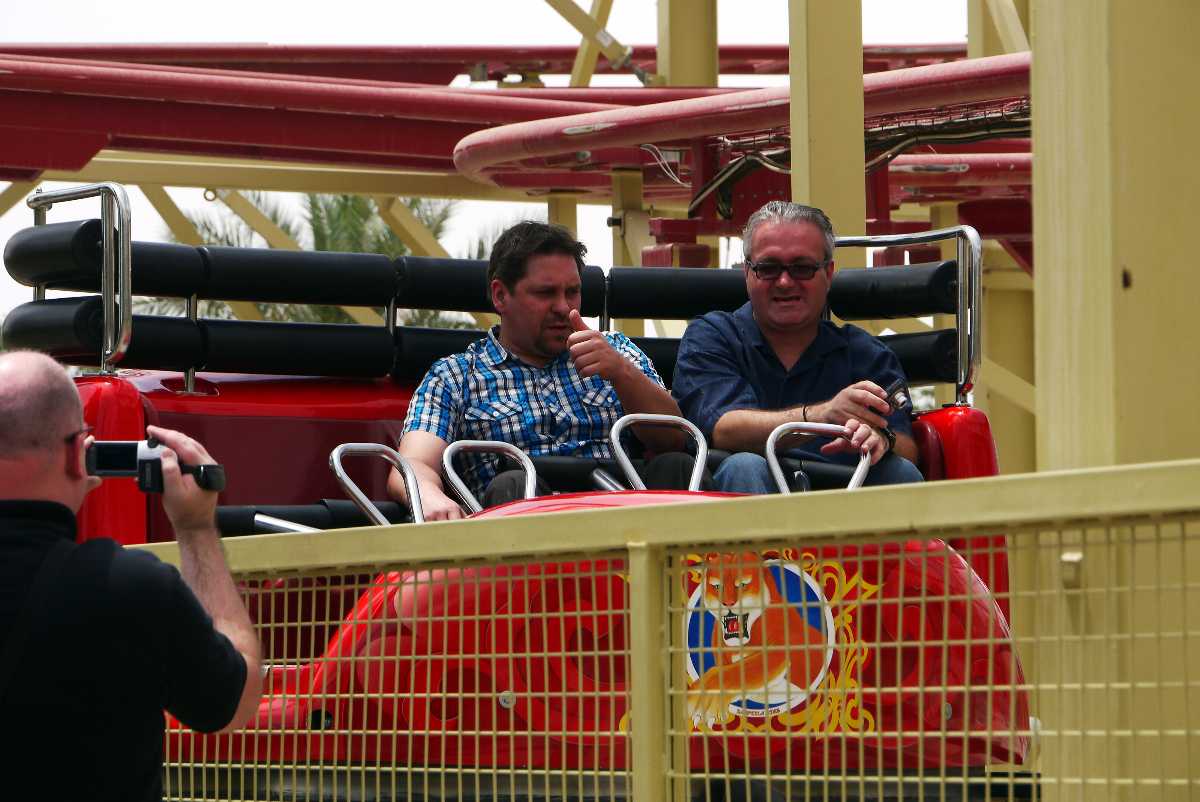 Murjan Splash Park has a collection of compelling rides and is an ideal place for all the daunting kids. The pocket-friendly theme park has a massive play structure for children in a shallow pool with four water rides, water guns, water umbrella and water wheels.
Activities at Murjan Splash Park
The Lazy River Ride is an exciting adventure which is a 257-metre long river and at a depth of 0.6 metres. The ride involves being seated on a tube and move around the curves and turns of the trip. It is hard to ignore this challenging ride named Surf Wrangler. The mechanical surfboard which is operated manually by the operator spins and rotates and the kids must try to balance on it. It is a safe and fun ride for the children to enjoy and test their balancing skills. The themed park also has other unique games such as Water Wars, Bumper Boats, and so on. Facilitated with locker rooms and changing rooms, the theme park is a safe and enjoyable place to visit. Also, the park has separate themes and packages for birthday celebrations.
Timings
Saturday to Thursday - 3:00 PM to 11:00 PM
Friday - 2:00 PM to 11:00 PM
Entry Fee
Guests (height above 1 metre) - AED 50.
3. Water Splash Park
Water Splash Park is a small play area for kids, which has a simple infrastructure. Located 43 kilometres from Al Ain, the city is not just an exciting place for the kids to play but is also covered by trees, offering an excellent ambience.
Activities at Water Splash Park
The considerable splash area is filled with tree-like structures and lined with semi-circle hoops through which the water splashes. Adults can take a walk around the park while the kids enjoy the splash area. It is a pocket - friendly option to wind up the day with some fun.
Timings
Park - 3:00 PM to 9:00 PM
Splash area - 4:30 PM onwards
Entry Fee - AED 25
4. Hili Fun City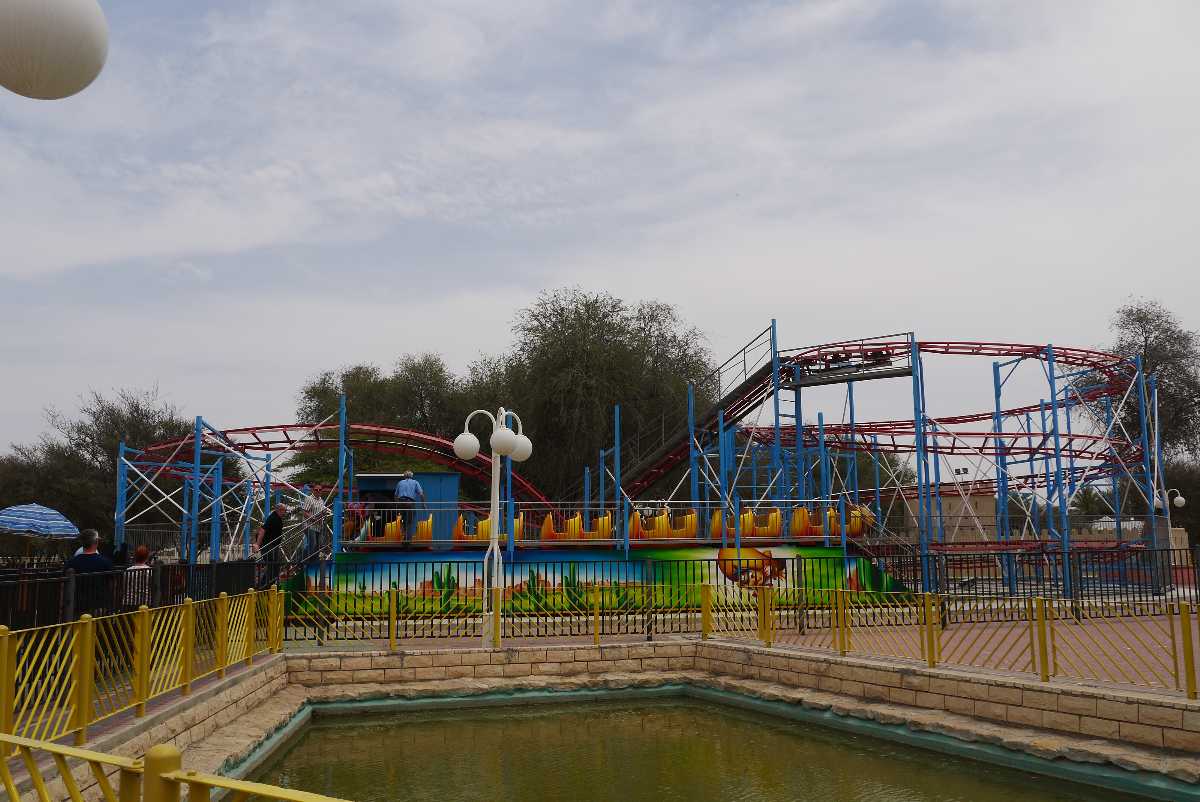 Hili fun city with about 30 dry rides, stands out from the rest because of the Olympic-sized ice rink, which is also the first ice rink in UAE. The recently refurbished theme park is located in the heart of the city at a distance of 25.3 kilometres from Al Ain.
Activities at Hili Fun City
The park has many hair-raising rides such as the Hili Swinger, Hili Express, Mini Airport, Crazy Clown and so on. As a substitute for the absence of water rides, there is a huge ice rink for the children to skate, roll and play. There are also 5D action cinema shows, which is an excellent experience to cherish. Not to forget the cafeteria within the premises which offers lip-smacking food. It is hard to resist the aroma of the delicacies, especially after draining the energy at the park.
Timings
Monday to Thursday - 4:00 PM - 10:00 PM
Friday and Saturday - 12:00 PM - 10:00 PM
Closed on Sundays
Entry Fee - AED 10
Each ride - AED 5 - AED 10
Create unforgettable memories and have mind-boggling fun in these water parks. These are some of the most exciting places of visit and chill during the summer and experience some gripping adventure.