The city of Ranchi is known for its calm and soothing environment. The town has varied beautiful locations that are always alluring, but when one wants to relax and shop and spend time with their family and friends, the can always visit the malls mentioned below and enjoy their families and friends companies.
1. JD Hi Street Mall
The JD Hi street mall located in the heart of the city is one of the first's malls that brought the mall fashion in the city of Ranchi. Because the mall is in the centre of the town, it is easily accessible from all the neighbourhoods, and thus its location is one of the many reasons that it is popular among the residents and the tourists. The mall has three floors of shopping with famous brands like Fastrack, Pepe jeans, Levi's and wrangler, etc. Apart from buying the customers can also watch movies at the multiples, or eat curated delicacies from all around the world, or go the gaming zone and burn off stress by playing some arcade games, or they could even go to the hangout zone where they can spend some time with their friends and family.
Highlights: Three floors of shopping, multiplex, eatery, gaming zone, hangout area
Address: GEL Church Complex, Mahatma Gandhi Main Rd, Opp GL, Hindpiri, Ranchi 
Mall Timings: 10:00 AM To 10:00 PM
2. Nucleus Mall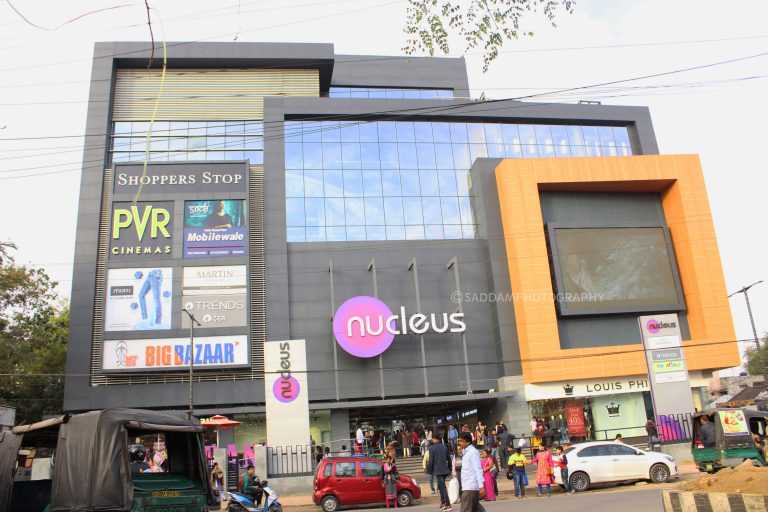 A hangout and shopping spot spread across 7 floors with international and local brands from all over, Nucleus Mall has everything you will ever need. Nucleus Mall is considered to be the first mall of international standards in Ranchi complete with a gaming zone, a multiplex with 7 movie screens and even a disco. Inaugurated in 2017, the mall has its walls embellished with traditional Jharkhand artworks and is also known for winning the 'Launch of the Year Award 2017' out of 112 malls in the state of Jharkhand.
Address: Circular Road, Lalpur, Ranchi
Timings: 10 AM - 11 PM
3. Spring City Mall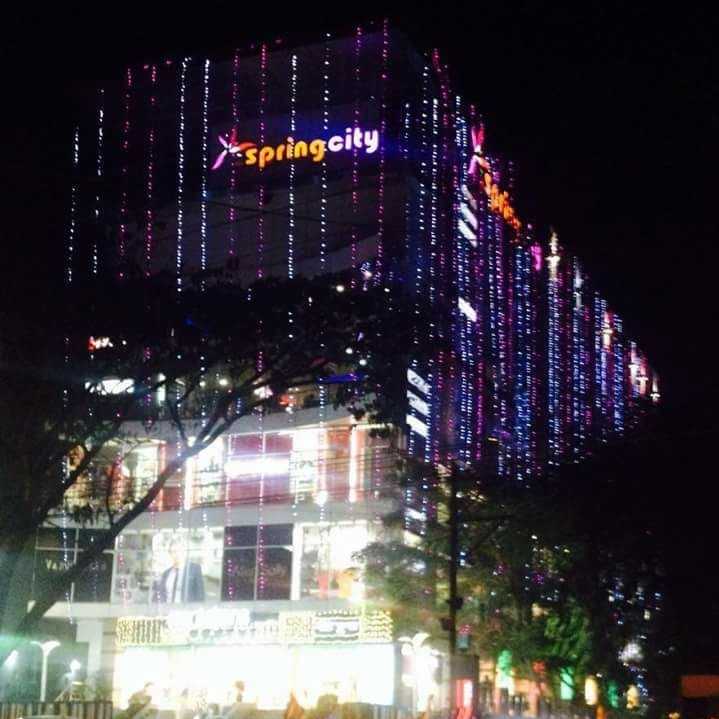 The spring city mall is more of a hangout spot. Though it does have a few shopping centres like pantaloons and other local brands that sell the city's ethnic and traditional products. The residents mostly visit the mall to spend time with friends and family rather than shopping. There is a food court serving different food items from around the world; there is a café as well as a multiplex theatre.
Highlights: A great hangout spot
Address: 103 & 104, Beside Eyelex Cinema, Airport Rd, Hinoo, Ranchi 
Mall Timings: 10:00 AM To 9:00 PM 
4. City Centre Mall
The city centre mall is located in the centre of the city and is one of the most visited malls in the city. It is more of a shopping complex than a mall. There are mainly local brands selling the city's ethnic and traditional products. There are a few electronics shop as well as a handicraft shop outside the mall.
Highlights: Ethnic products 
Address:  7th Club Rd, Sirom Toly, New Garden, Kanka, Ranchi 
Mall Timings: 9:00 AM To 10:00 PM
5. Mall decore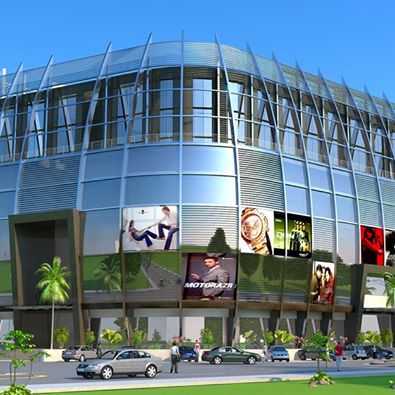 Mall decore is known for its comfortable ambience and its service. The mall does not consist of many famous brands, but various local brands are selling their products. People could go here to know more about the city's culture through these products.
Highlights: all items available for shopping
Address: Circular Road Lalpur, Chowk, Ranchi 
Mall Timings: 11:00 AM To 9:00 PM 
6. Max Fashion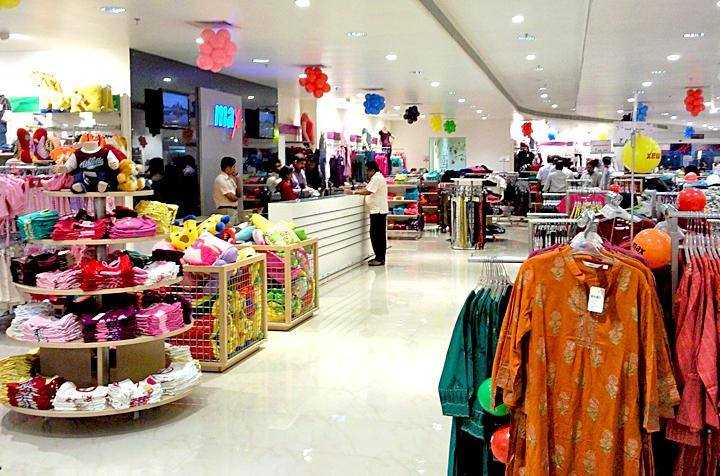 The max fashion houses mostly the clothing items of the famous brand max. The brand has clothes not only for kids but also for both women and men. Apart from the brand, there is a liquor shop in the showroom as well. There is also a food court which serves both national and international delicacies.
Highlights: Max brand showroom
Address: 5, Mahatma Gandhi Main Rd, Behind Club, New Garden, Nagra Toli, Ranchi 
Mall Timings: 10:30 AM to 9:30 PM 
7. Big Mall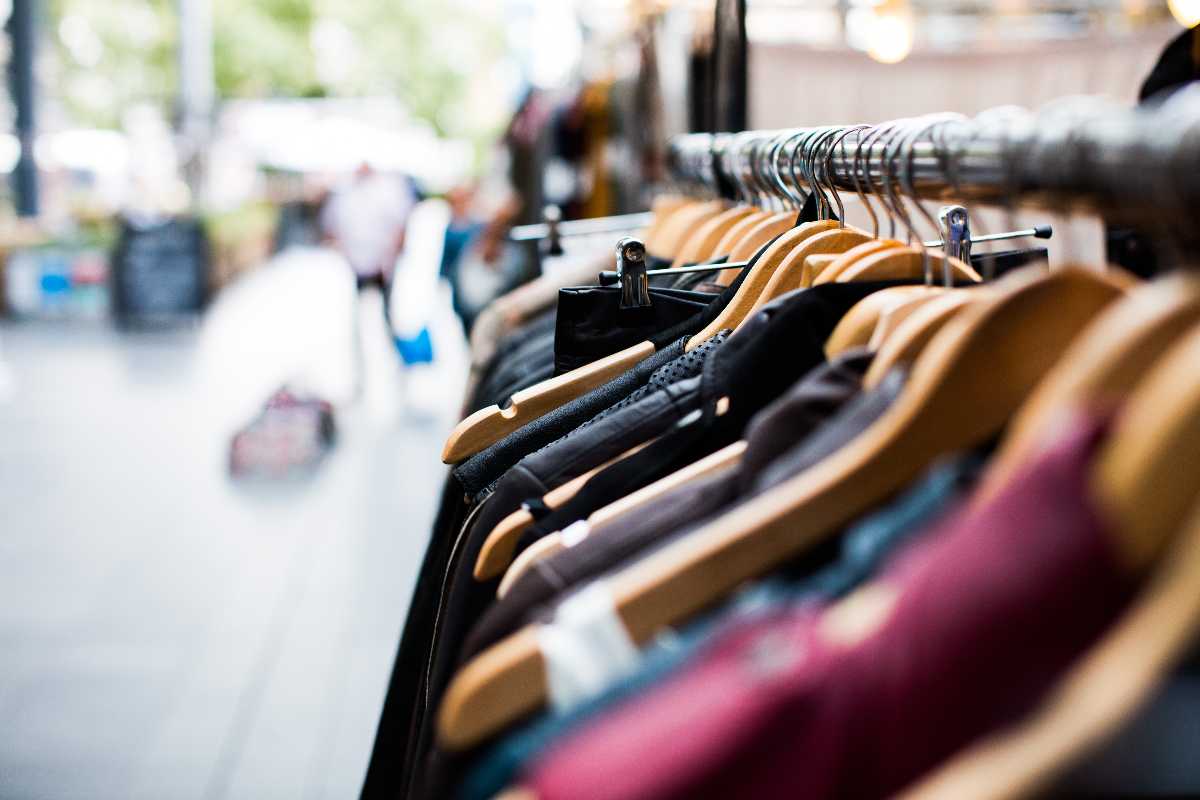 The Big Mall houses all kinds of fashion related items. Though the mall does not have any famous brands, various local brands sell different types of household things. There is a jewellery store, a footwear store, and a clothes store as well. There is no food court in the mall, but there are various restaurants near the mall. There is also ample parking space for the customers.
Highlights: All fashion related items available
Address: Hinoo Chowk, Pawan Colony, Old AG Colony, Hinoo, Ranchi 
Mall Timings: 7:30 AM To 9:15 PM 
8. Green City Mall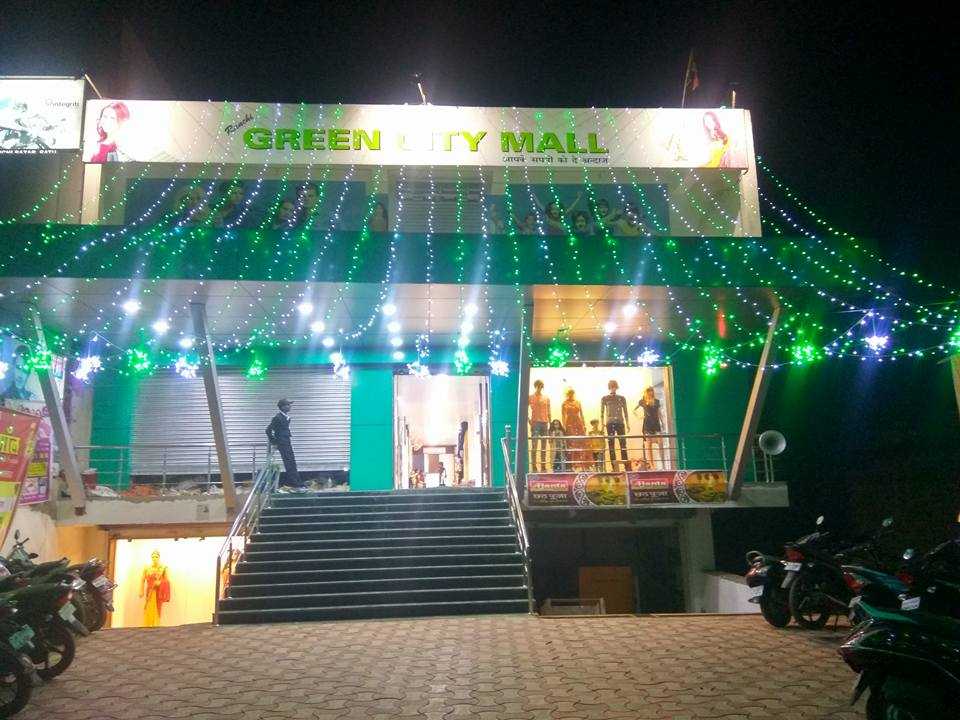 The green city mall is locals favourite and usually the first on every shopper's list. Not only does it sell clothes for all types of occasions, but it is very cost effective. The mall regularly gives discounts on various clothing items. There is also ample parking space provided for the customers to avoid the hassles of parking their vehicles.
Highlights: Different clothes available for different occasions at a very cost-effective price range
Address: Ratu Basti, Ranchi 
Mall Timings: 10:10 AM To 8:00 PM
9. Panchwati Plaza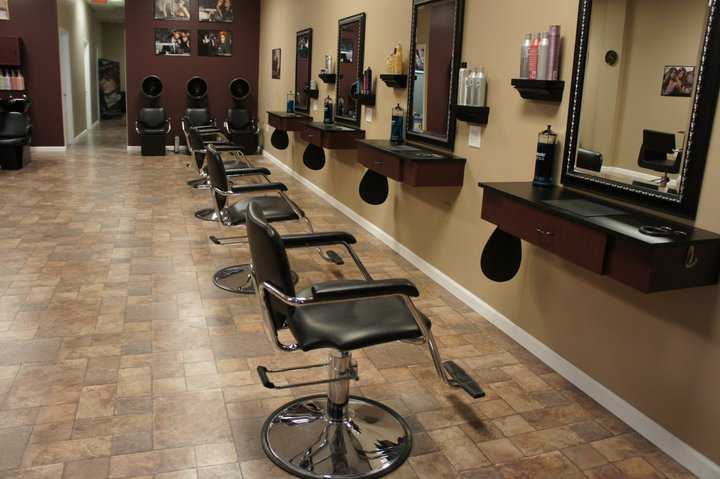 The Panchwati plaza is a shopper's paradise. It has everything ranging from clothes to footwear, to an electronics store and much more. The mall also has a tattoo place and a salon. There are no known restaurants in the mall, but there are a few local restaurants and street food as well. Apart from the above, the mall is visited by the customers also because of the reason that its products have a very reasonable price.
Highlights: Have all kinds of items available at budget prices
Address: Deputy Para, Ahirtoli, Ranchi 
Mall Timings: 10:00 AM To 10:00 PM
10. Arctic Mall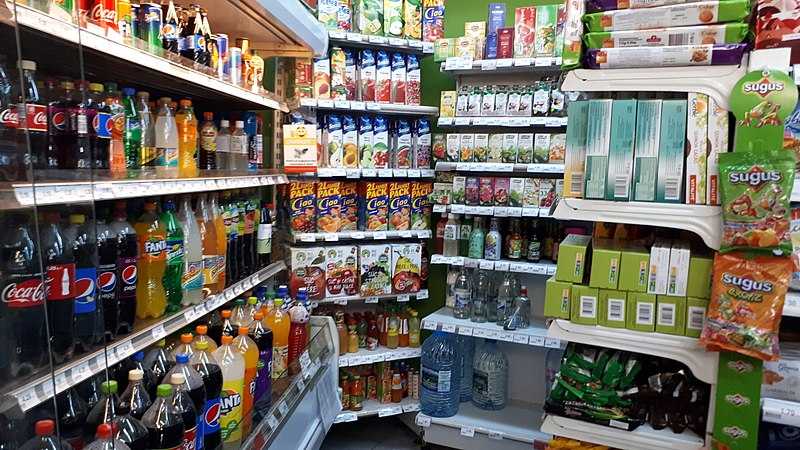 The Arctic Mall is more of a complex than a traditional mall. This mall in Ranchi has received several good reviews from its customers for its location and its products. Unlike a conventional mall, there are not too many clothes shop, but there is a grocery store. There is also a gym and a dental clinic as well. The customers mainly visit the mall for their grocery needs.
Highlights: A big grocery store
Address: Arctic Mall, Bariatu Rd, Morabadi, Ranchi 
Mall Timings: 9:00 AM To 10:00 PM
11. Shanti Shopping Complex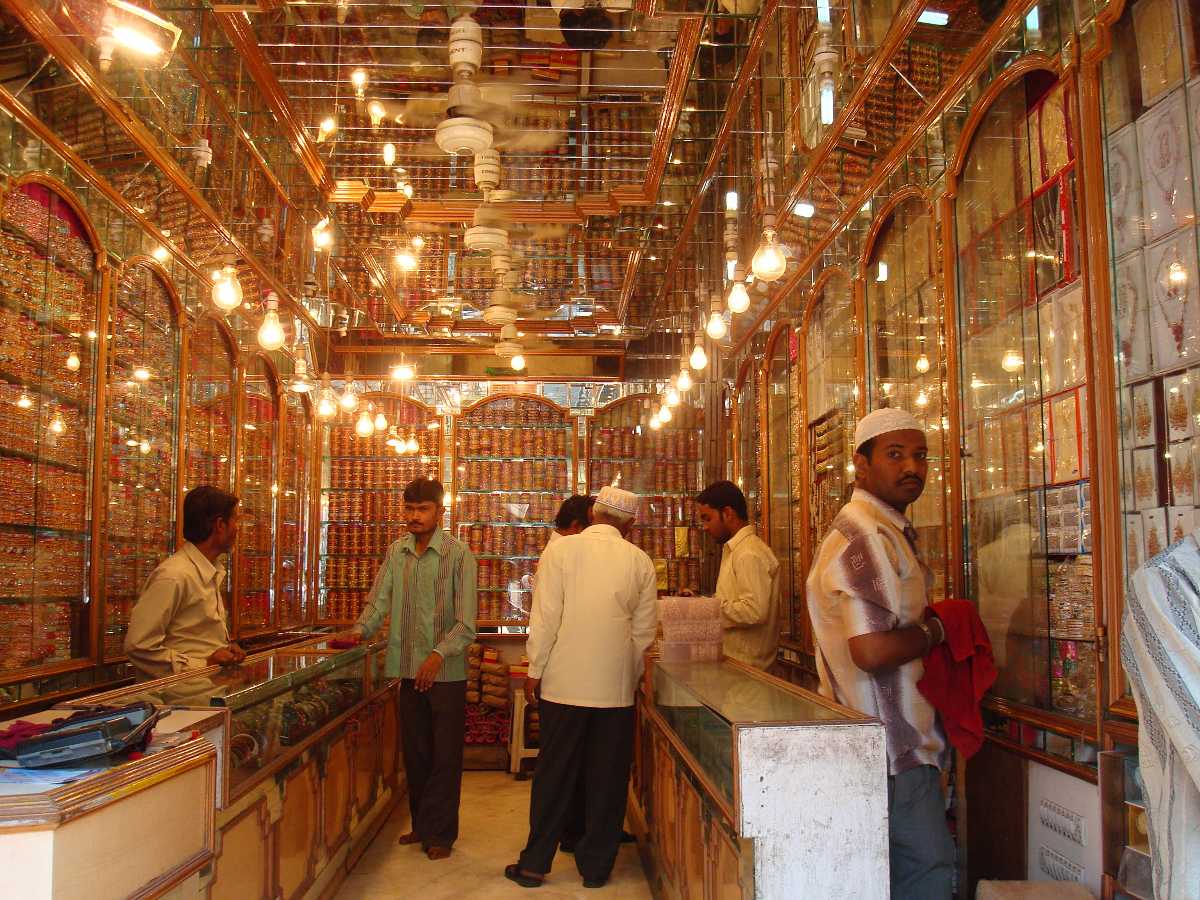 The Shanti shopping complex is known for all fashion and beauty related products. From designer and festive clothes to bangles, jewellery, to footwear to make up all kinds of products are available here. There is no food court, but there are local food chains near the complex where the customers can enjoy local delicacies.
Highlights: all kinds of fashion and beauty related products available
Address:  Hinoo Chowk, Hinoo Main Rd, Hinoo, Ranchi 
Mall Timings: 9:00 AM To 9:00 PM
What to Buy in Ranchi
Bamboo Products
Wood Products
Metal Products
Paitkar Paintings and much more
Both locals and tourists visit these malls in Ranchi. They provide not only fashion-related items but various products that the customers require. They have also proven to be great hangout places wherein friends and family can spend time in each other's company while enjoying delicacies from all around the world.