Haryana is one of the wealthiest states in India with humble and kindhearted people. The occupation of the majority is agriculture and dairy. Haryanvi's diet is a vegetarian one, and they consume a lot of milk and ghee. In fact, a lot of people make butter and ghee at home. Haryana is also referred to as 'The Land of Rotis".
Here is a list of 17 authentic Food in Haryana:
Singri ki Sabzi
Besan Masala Roti
Mixed Dal
Hara Dhania Choliya
Kadhi Pakora
Malpua
Mithe Chawal
Bajara Khichri
Bhura Roti Ghee
Bathua Raita
Bajara Aloo Roti
Kachri ki Chutney
Methi Gaajar
Alsi ki Pinni
Tamatar Chutney
Dahi Vada
Rajma Chawal
1. Singri ki Sabzi
Singri or ker sangri is a dried desert bean found in the state and is used to cook this mouth-watering sabzi. To prepare this vegetable, stir-fry beans are soaked overnight and then boiled in saltwater for fifteen minutes. They are then cooked on a pan with a few spices like amchur (mango powder) and berries. Yoghurt might also be added to it.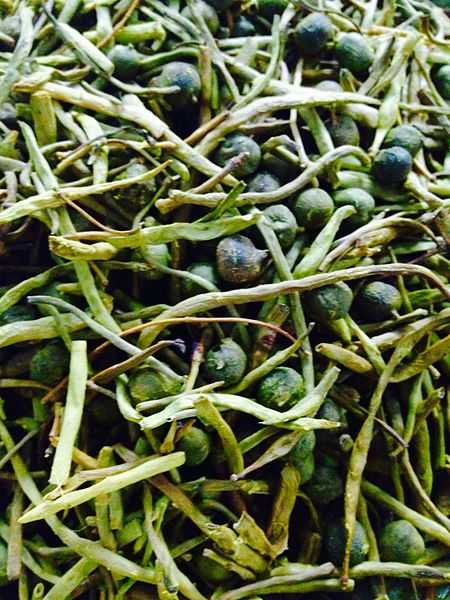 2. Besan Masala Roti
Besan ki Masala Roti is an Indian bread made with the dough of besan (gram flour), atta (wheat flour) and ghee. Green chilli powder, red chilli powder, cumin powder, coriander powder and amchur is also mixed in the dough. This roti is consumed with raita or sabzi.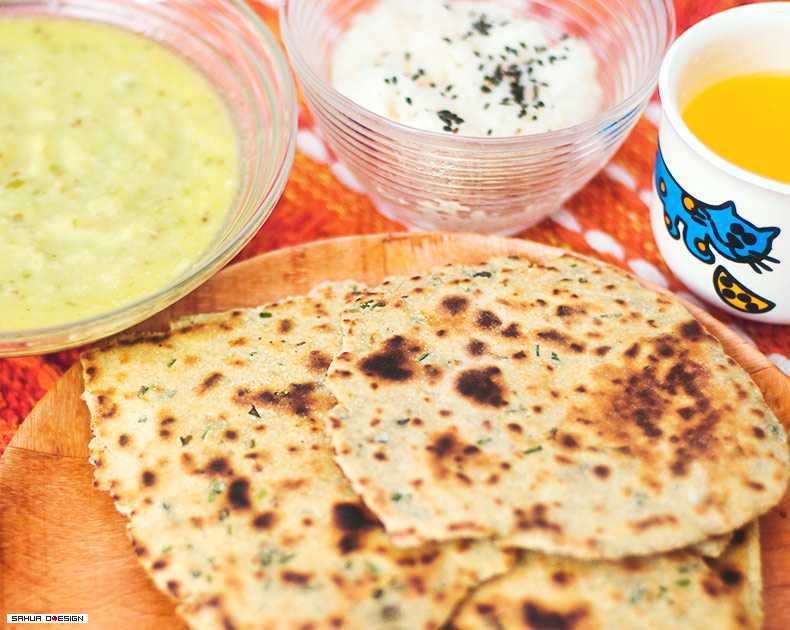 3. Mixed Dal
Mixed Dal is good for satisfying both - your health and taste buds. It is a protein-rich recipe in which various dals (Chana, toor, masoor and moong dal) are mixed with spices and are cooked in ghee. The semi crushed grains of the dal allow the dish to have a rich and thick texture to eat the dal. Most people have dal with plain rice or jeera rice.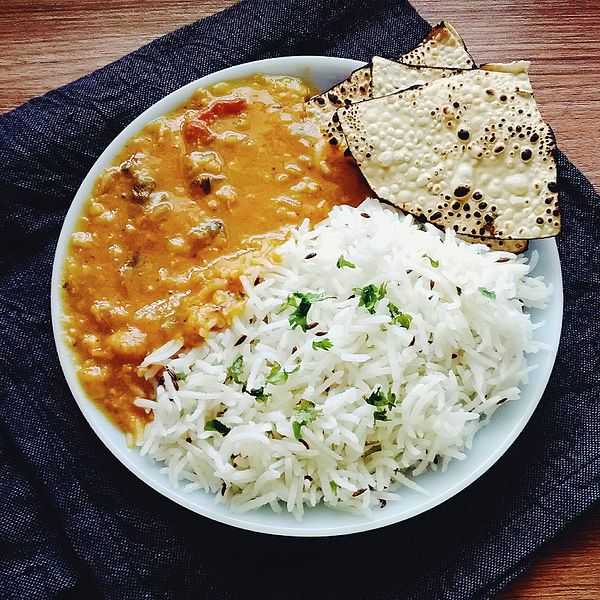 4. Hara Dhania Choliya
Hara Dhania Choliya is an authentic dish of Haryana. Choliya or green channa is mixed with other vegetables like onion, carrots, and spices. The dish is a Sabzi and is had along with rice or roti.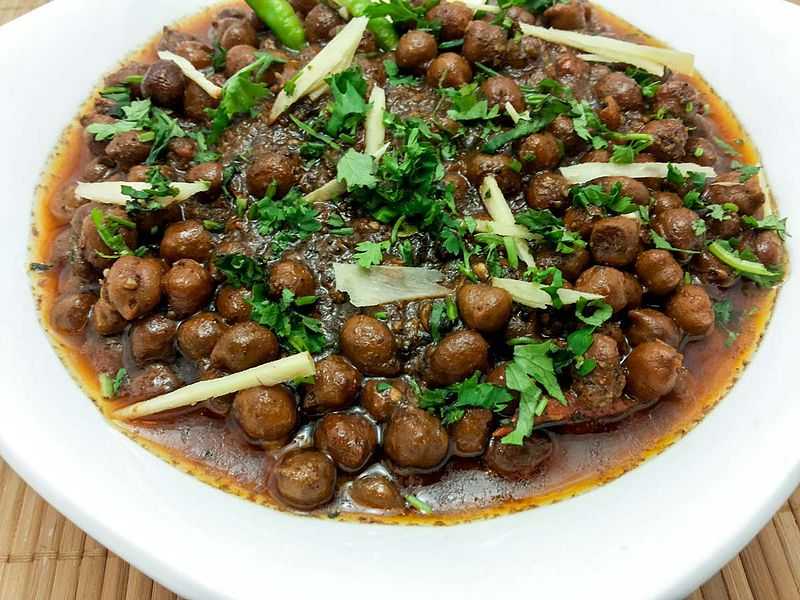 5. Kadhi Pakora
Kadhi is the gravy made from sour yoghurt and is thickened using gram flour. What makes the recipe unique in Haryana and Punjab is that the folks add fried pakoras (fritters) to the Kadhi making it perfect Indian comfort food.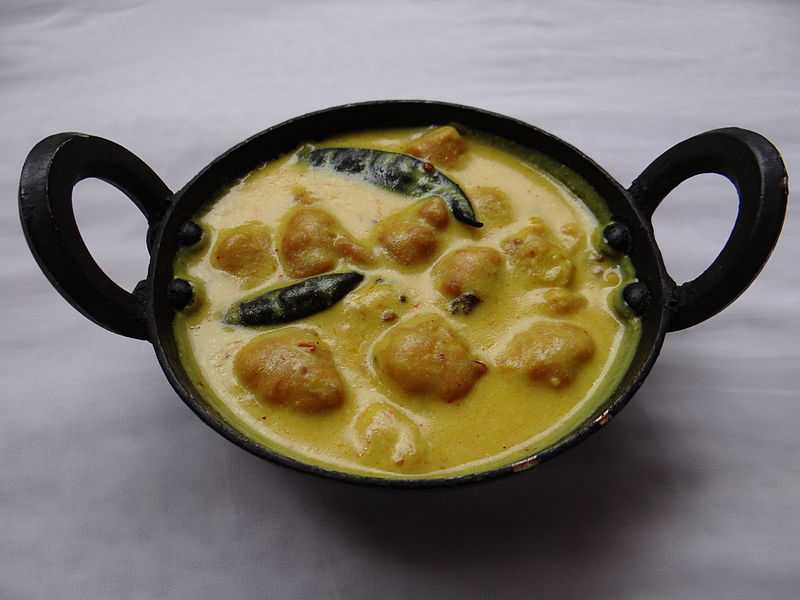 6. Malpua
Malpua is an Indian version of sweet pancakes. They are fluffy and are served hot. Malpua is made and garnished in ghee. In some places, malpua is served with rabri (
a condensed-milk-based sweet dish)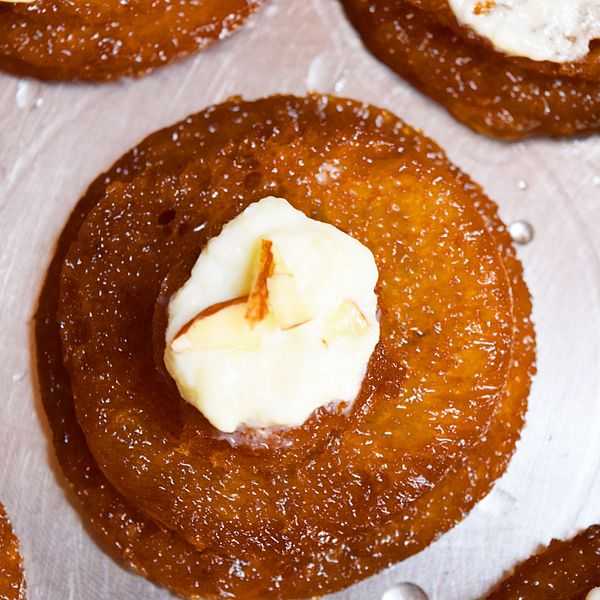 7. Mithe Chawal
Mithe Chawal (sweet rice) are prepared using basmati rice, ghee, and sugar along with some cardamom and saffron. Basmati rice is grown best in Haryana. This dish is very famous, and every individual must try it at least once.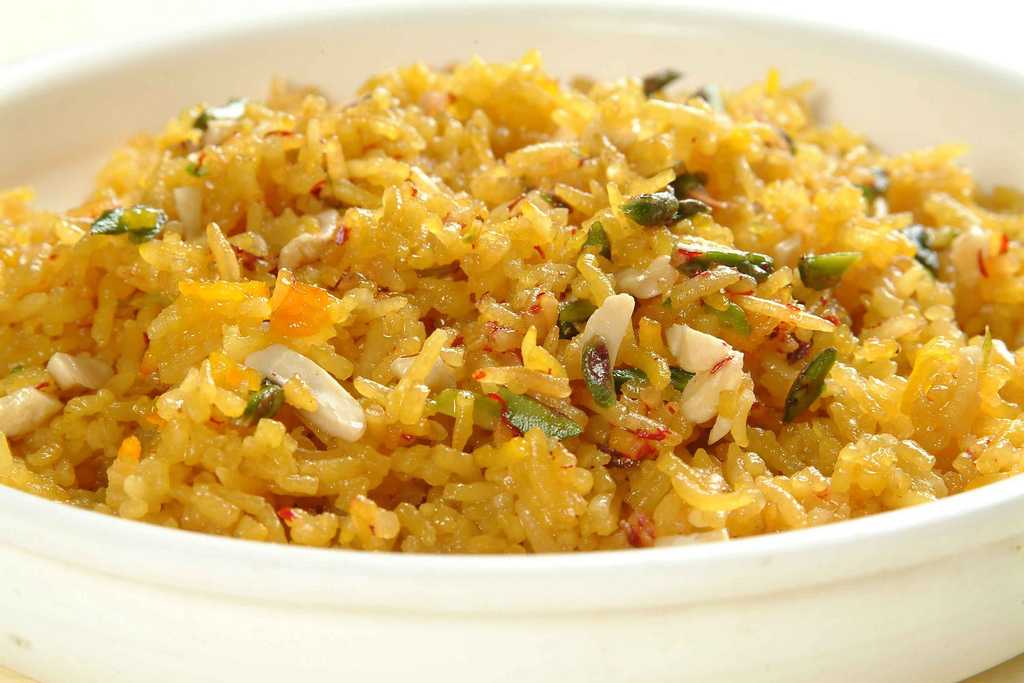 8. Bajara Khichri
Khichri is had almost throughout the country. However, what makes Haryana Khichri so popular is that instead of rice, Bajara is used. For preparing bajara khichri, bajara is soaked overnight. Then Moong daal and bajara are washed together and cooked in a pressure cooker along with spices. We all know that bajara is very good for health as it is a hardy crop (grows even in harsh conditions and is easily found). Thus this recipe is recommended to all especially to those who do not wish to have rice.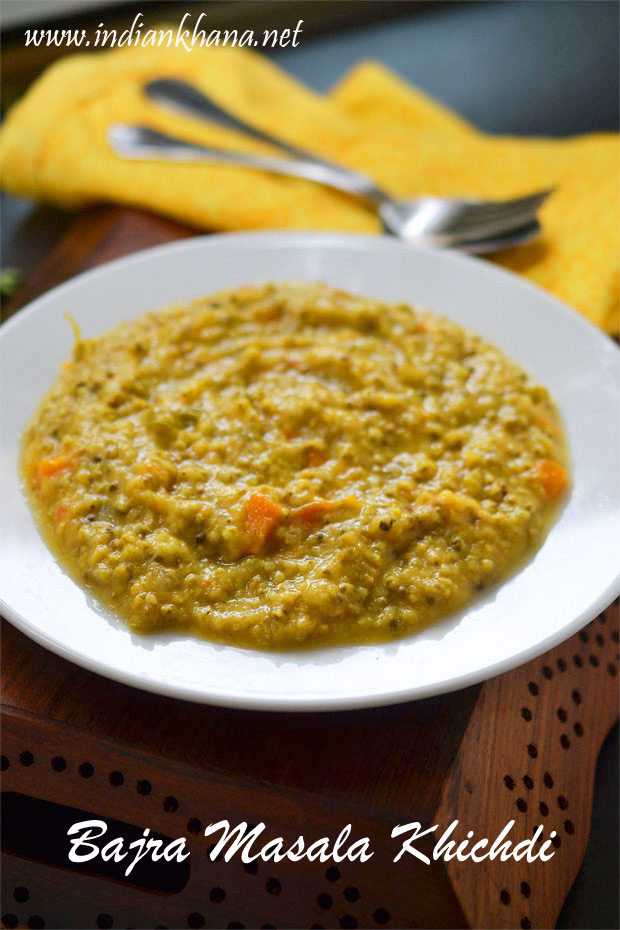 9. Bhura Roti Ghee
Bhura Ghee Roti is a sweet, savory dish made with bhura (powdered sugar), ghee and leftover rotis. Haryanvis often indulge in this dish after a meal as dessert.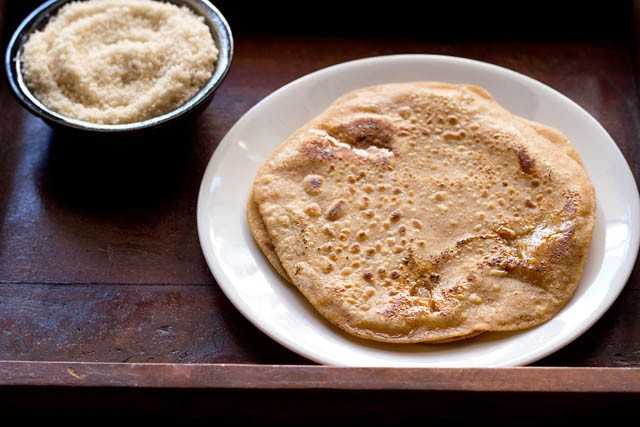 10. Bathua Raita
Bathua Raita is a yogurt recipe that is very refreshing and gives added benefits to health. Bathua or chenopodium leaves are antioxidants and are rich in many vitamins. To prepare this dish, ingredients like chopped bathua, cumin powder, red chilli powder and salt are added to the yogurt. Raita can be served along with almost all meals in Haryana.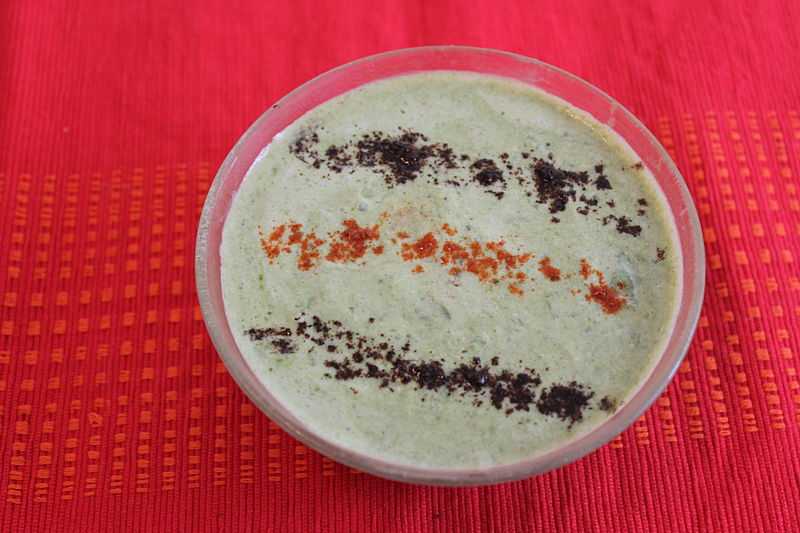 11. Bajara Aloo Roti
Bajara Aloo Roti is another popular Haryana dish. Bajara is consumed in Haryana especially during the winter month as bajara is said to produce warmth in the body. Bajara Aloo Roti is prepared just like bajara roti but with mashed potatoes and various spices in it. Even onions may be added to the roti. The rotis are served hot with butter on top of it. Raita may be served on the side.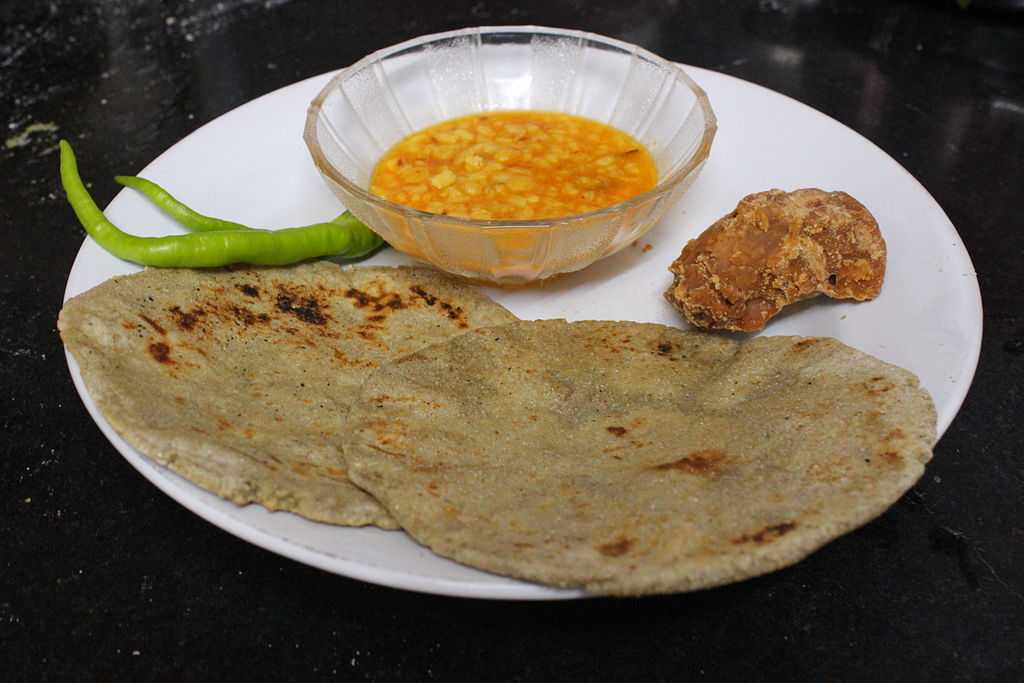 12. Kachri ki Chutney
Kachri ki chutney is famous in Haryana and Rajasthan. This chutney is made from a vegetable called Kachri that is locally grown in the state. Kachri is a wild variety of cucumber and looks like minute watermelons from outside. Kachri ki chutney is made from ground kachri, garlic, onion, other spices, and yogurt.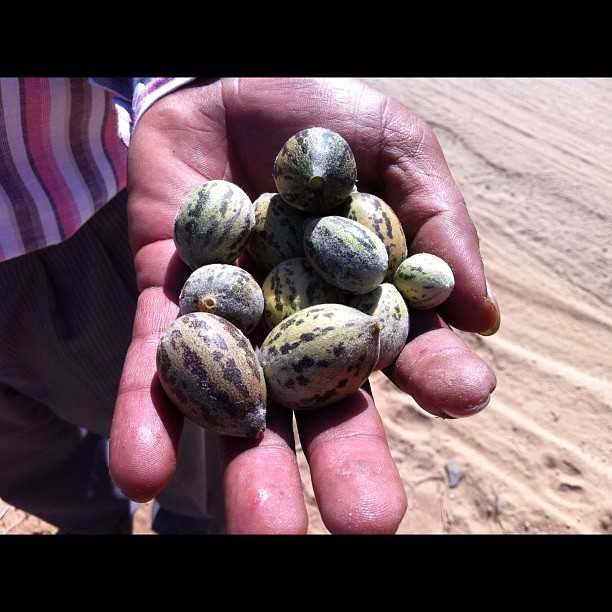 13. Methi Gaajar
Methi Gaajar is a delicious spicy dish with a little sweetness to it. Methi (fenugreek leaves) and gaajar (carrots) are tossed in which various spices, garam masala, salt and a pinch of sugar. Methi Gaajar is a sabzi and this is consumed with any Indian bread.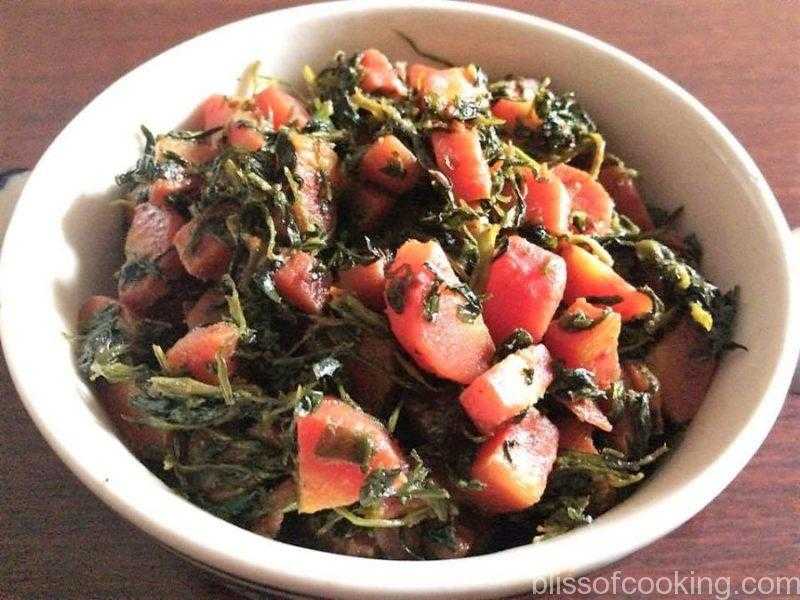 14. Alsi ki Pinni
Alsi ki Pinni is a sweet dish made from alsi (flax seed or lin seed) wheat flour, sugar, nuts and ghee. All these ingredients are used to make a mixture, which is then rolled into balls. This sweet dish is also healthy as alsi is rich in omega 3 and iron.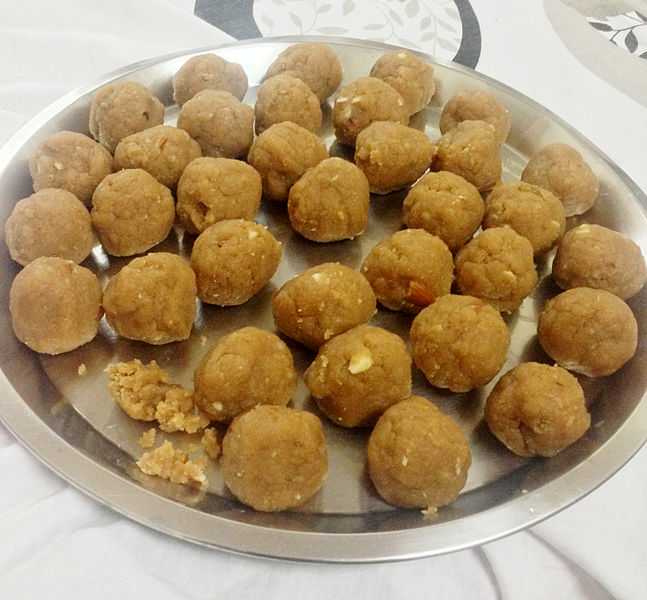 15. Tamatar Chutney
Tamatar (tomato) chutney is spicy, tangy chutney made from tomatoes, onion, garlic, spices, salt and a pinch of sugar. The chutney can be served with pakoras or just on the side with any meal.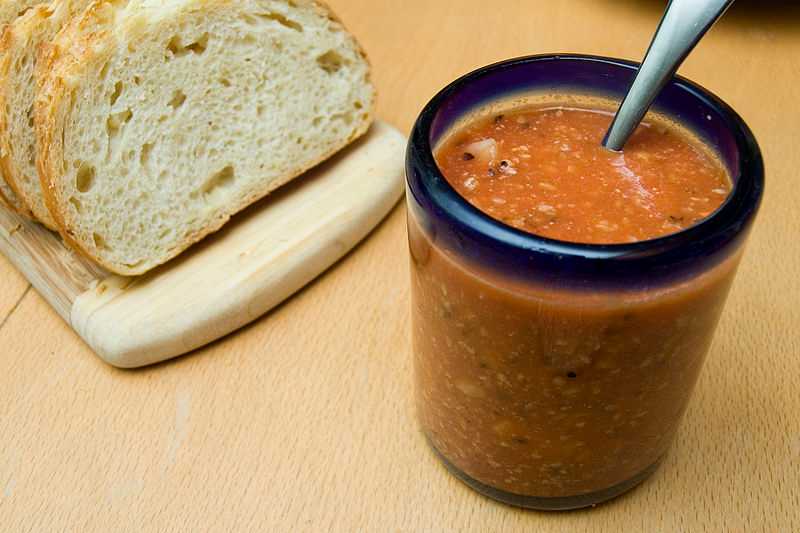 16. Dahi Vada
Dahi Vada is famous in the whole of North India. The dish's main ingredients are yogurt and vada. The vadas are plain pakoras that are fried and then soaked in water. These vadas are then put aside; sweetened yogurt is poured on them along with different chutneys, chilli powder, salt and cumin powder. This dish is eaten cold.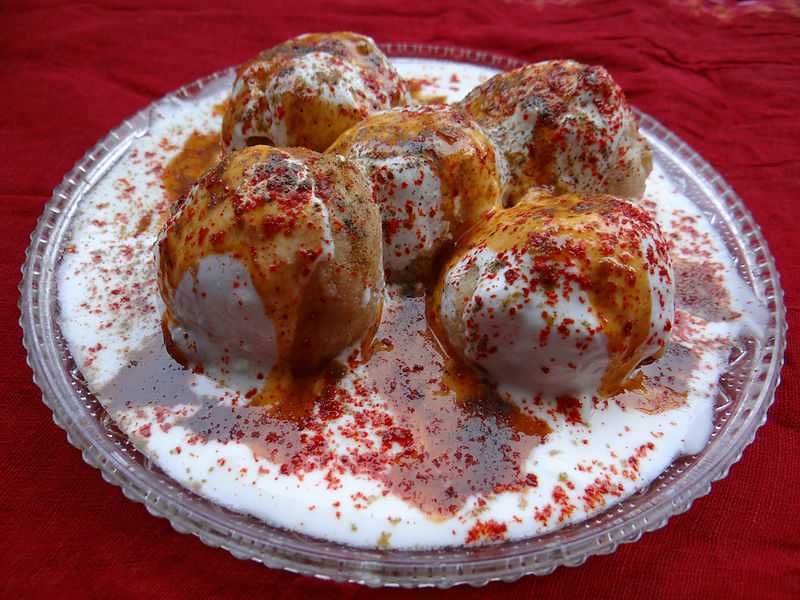 17. Rajma Chawal
This is yet another famous dish in North India. Red kidney beans are boiled or soaked overnight and then used to make a spicy mix with gravy. This delicious Rajma Sabzi is served with hot steaming rice. Rajma is very good for health as it is a high-protein source for the vegetarians. The food of Haryana is lip-smacking and different in its own way. Whether it's the sweet dishes, the several types of rotis or mixed dal, it's going to make you fall in love with its authentic taste.