If you've ever dreamt of trekking through snow-capped mountains, varied landscapes, and changing vistas, then Brahmatal trek is an expedition that you might want to undertake. Brahmatal is a lake encircled by the magnificent slopes of the Himalayas in Uttarakhand. Mythology suggested that Lord Brahma meditated at this lake. The trek takes you up to a maximum altitude of 12,200 ft, and the accompanying views are sure to take your breath away! 
A Winter Exodus in the Himalayas
Brahmatal is one of the exceptional destinations that are open to trek during the winter season which means the travelers get to trail through chilly snow-capped mountains zones. Traversing through the most enchanting zones of the mighty Himalayas and witnessing the surreal beauty is something you wouldn't want to miss out on.
The Great Escapade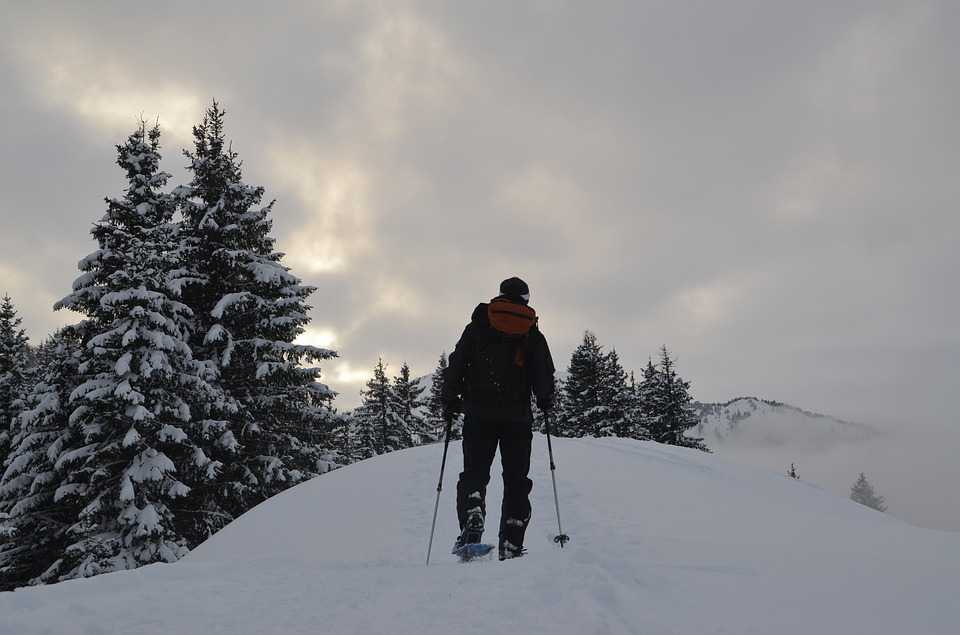 Brahmatal trek offers an experience like no other. You trek through the Conifer, Cedar, Oak and Fir forests, lakesides, snow peaks and witness the most stunning views of the enchanting mountains. The skylines, wilderness and the rusticity of this trek are the highlights. Even though Brahmatal trek is a low-lying one, the rare and indiscriminate views of peaks like Mt.Nanda and Trishul make for a remarkable experience. One can also witness the trails of Roopkund trek can also be seen from this trek, including views of Ali Bugyal, Bedni Bugyal & Junargali. The start and endpoint of the trek are Lohajung.
Who can opt for the Brahmatal Trek? 
Brahmatal trek brings along a series of adventures along the way. However, it isn't as challenging as the others. Beginners or trekking newbies can undoubtedly undertake this trek. Since most of the expedition takes amidst forest covers with mountains in the backdrop and camping around lakes, chances of altitude sickness are low. You'll be caught in pure white serenity of the snowy region if you trek between November to February.
If you can walk for long and bear sufficient stamina to walk for a few hours, you are good to go. If you are passionate about mountaineering and trekking, sign up for it now!
Best time for Brahmatal Trek 
The ideal and peak time to undertake the trek would be in winters to witness the snow-covered Himalayas. November to February are the right months to head to Brahmatal for your trek. 
A Brief Itinerary of the Brahmatal Trek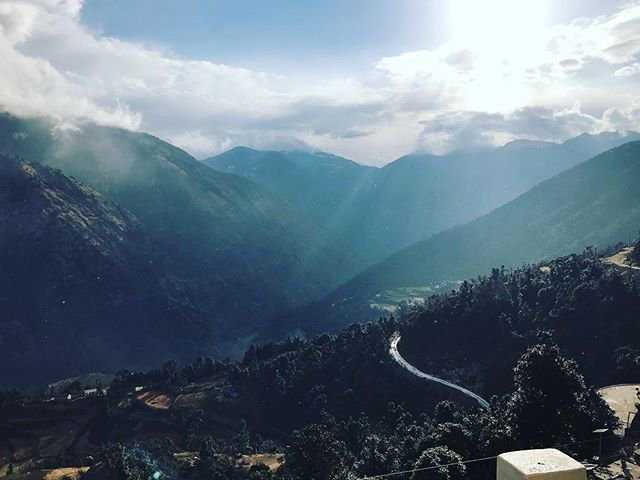 Day 1:Kathgodam to Lohajung
Day 2: Lohajung to Bekaltal
Day 3: Bekaltal to Brahmatal
Day 4: Brahmatal to Tilbudi via Brahmatal Pass
Day 5: Tilbud to Lohajung via Wan
Day 6: Lohajung to Kathgodam
Day 1: Drive through the meandering roads from Kathgodam to Lohajung.
Route: Kathgodam - Bheem Tal - Almora - Kausani - Gwaldam - Dewal - Lohajung.
On day 1, you hike up to Lohajung by traversing through the alleyways from the lower Himalayan belt of Kumaon Hills to enter the ranges of Garhwal. You might need to acclimate to the rapidly changing weather conditions. Driving through the changing mountainscapes, passing and stopping by the brimming and uninterrupted river Kosi to reaching the gushing river Pindar, the journey will be thrilling but tiring.
Soon after, Bhimtal, Almora, Kausani, and a few other notable hill stations will be in view. The last leg of your drive would include witnessing the Nanda Ghunti peak. You will stumble upon the Lohagunj market where you could stop by for some winter clothes or simply window shopping. It is a 10-hour drive that is bound to be grinding, but you will have the evening to unwind.
Day 2: Lohajung to Bekaltal, A Road full of Streams
Day 2 is the day when your actual trek and thrill begins. You will be seizing an altitude of 9,690 ft. After covering a few forest areas, the roads pave the way to a village called Mandoli. With gradual ascent, you encounter a conflux of River Kali and Pindari. Mud huts and flower shrubs, particularly rhododendrons greet you on your way.
As you proceed, you find landmarks to explore on your way. One such landmark that you will stumble upon is the soft stream shadowed by a wooden bridge. Further ahead lies a point of hiatus called Begum bypassing Bugyals. This does make for a splendid view and a great resting spot. You cross over a few more streams on the way until you finally make it to Bekaltal, a stream taking its own pace. Encircling Bekaltal lie thick oak forests that add on to the beauty and serenity of the region. It makes for the perfect camping spot.
Day 3: Trek from Bekaltal to Brahmatal with mountainous encounters
Walk and climb over steep slopes. Pass through oaks and rhododendrons to get to Telandi. Telandi is a green space in summer which turns into a thick white snow-scape in winter. You reach the highest point of your trek 11,500 ft which treats you with some of the best sceneries on the expedition.
Now begins a descent to Brahmatal, the Cruz of the trek. On your descent, you cross over a temple which leads you to valleys of Almora and Nainital. The soaring peaks of Trishul, Nanda Ghunti, and others of the Greater Himalayas can be spotted sporadic points. The camp is set 500 meters from Brahmatal. You will have to wait until the next to encounter the enchanting lake.
Day 4: Brahmatal to Tilbudi via Brahmatal Pass, The Enigmatic Climb.
Make an ascent after meandering through the ways of the mountains to meet the awaited Brahmatal lake. The climb is an enigma. As you make an ascent every, every passing top will deceive you into believing it to be the last climb. Alas, the final climb begins! It commences after crossing the meadow. The scenery appears to be just out of a painting. Reach the top and converge with Mt. Trishul and Mt. Nanda Ghunti with an iconic panoramic view. Make full use of this encounter to capture some memories for life.
From here your descent is not the same as the climb. Your route changes, and it is no less scenic than your ascent too. You get a panoramic view.of the Himalayas and peaks such as Haukhambha, Mandi, Mana, Nilgiri, Neelkanth, Trishul, Nanda Ghunti, Maitoli start falling into sight. You will be heading to Tilbudi, which is the site where you will camp and rest for the night.
Day 5: Tilbudi to Lohajung via Wan, The Last Leg
You're still on the descent as you head to the last leg of your trek- Wan, a region pregnant with floral beauty. After trailing to some distance, you will come across a water source at Chota Tilbundi. Go further ahead to reach the village area where the locals will guide you to the vehicles you would take.
Day 6:- Take to Kathgodam from Lohajung to Head Home.
From Lohaganj, head to Kathgodam from where you would return home. This is the final destination of the trek. 
Prior Preparations for Brahmatal Trek 
Brahmatal Trek isn't such an arduous trek to conquer. It is a moderately rated trek but also carries its share of adventures. For this, you must undertake some physical preparations to stay fit and be trek-ready. Even if you're super enthusiastic and your body doesn't allow you to endure such a challenging adventure, you can't really do anything about it. Unless you actually do some self-prep, you will not be recommended to go. Take the following measure to be good to go!
Cardiovascular endurance
Such high altitude treks require healthy lungs. For improving your endurance, you can begin by simply jogging every day- initially at a low pace and then increase your pace day by day. Set a target distance to be covered in a given amount of time, say 4 kilometres in 40 minutes. It will take time, but make sure to achieve the target successfully before the trek begins. You can also improve your breathing with activities such as cycling, swimming and climbing stairs. Make sure you don't take too many breaks in between.
Core and Physical Strength
Since you will have to cover a lot of distance, on uneven terrain at times and not to forget, with your heavy backpack, you will want to strengthen your legs. Doing squats is a good way to ensure your legs become strong before the start of the trek. 3 sets of squats, with 8 squats in each set should be good enough to help your legs.
Apart from the activities mentioned above, you can also do some stretching exercises- stretch your shoulders, hamstrings, quadriceps, hip flexors, lower back muscles regularly. This will help you in relaxing your muscles, especially when you climb up the slopes.
Basic Essentials and Gears 
Backpack & rain cover: 50 - 60 liters with comfortable shoulder straps (a backpack with strong straps and supporting frame is necessary)
Daypack + rain cover: 20 - 30 liters If you hire a mule or porter. (in case of a crossover trek such as this, you need a daypack only if you plan to offload your backpack)
Trekking Pole- a trekking pole is a necessary essential that will help you share the weight of your baggage, as well as provide support while walking in difficult terrains and/or for a longer period of time.
Head torch required: One should do. 
Water bottle/Hydration pack: Recommended to carry 2 bottles of one liter each. 
Hydration pack: People who require it should carry 1 hydration pack and 1 bottle of one liter. 
Thermos flask: At least one should be carried
Snacks: Energy bars, dry fruits 
Personal Medical Kit: Consult your doctor, keep Electral/ORS. Carry a minimum of one dose of medicine for each day, for fever, motion sickness, altitude sickness, allergy, painkiller, diarrhea, acidity, indigestion. Carry crepe bandages, gauze, band-aids, cotton, ORS, antiseptic creams and pain relief spray or ointment.
Synthetic hand gloves- Your a pair of woolen hand gloves will get wet when you touch snow. Hence, synthetic gloves are preferable. Carry at least a pair in case you feel too cold, you can wear two gloves on one hand or add fleece glove as an inner layer.
Basic Cutlery: It is advisable to carry a set of cutlery, viz. a lunchbox, coffee mug and spoon, for hygienic reasons. 
Disposable Bags: Carry some disposable bags for wrapping wet clothes and compartmentalizing things.
Clothing
Basic Apparel: Since the Brahmatal trek is a 6-day trek, three sets of clothes should be enough.Carry two sweaters and a padded jacket. If you are more vulnerable to the cold and if it does not become difficult for you to carry a heavier backpack, put another sweater or jacket. It also depends on the season you're traveling. If you're traveling during winter, you will need more thermals and jackets, depending on your resistance. 
Additional clothing: Carry three cotton trek pants- one of which can act as tights that you can wear as an inner while trekking. Carry three full sleeved t-shirts that will shield your neck and arms from sunburns. If you are too cold, wear two at a time for more insulation.
Must-Haves: Carry enough thermals, both top and bottom to keep yourself warm at night. Keep them fresh and don't wear them while trekking.
Footwear 
Trekking shoes- Carry at least a pair of these because they are the only saving grace for your feet in the chilly weather and harsh summers. They should preferably be Waterproof with a high ankle with good grip. 
Floaters/flip-flops: You could carry a pair but it is optional if you want to get rid of the hefty shoes at campsites. 
Cotton socks: 5 pairs
Woolen socks: 3 pairs ( carry more pairs during winters) 
Accessories 
Sunglasses- sunglasses are mandatory, especially in winter when the region will be full of snow and the reflected sunlight can make you go blind.
Suncap- Since the sunray at that high an altitude comes unfiltered with UV rays, sun cap is necessary to protect your head.
Balaclava- to protect heat loss from your head
You can include some other accessories like sunscreen, lip balm, moisturizer, toilet paper, toothbrush, and toothpaste
Mandatory Documents To Be Carried: 
An Original and photocopy of government-approved ID proof. 
Medical certificate and disclaimer to be filled by the trekker. 
Medical certificate to be filled by the doctor. 
So now you know where to head to if you wish to trek. With winter approaching, it is the right time to book your spot to avoid last-minute rush with trekkers. 
Are you excited to undertake the Brahmatal Trek? Let us know in the comments below!