With the onset of old age, most of the people avoid travelling to minimise the negative impacts on our health. However, Mirtha Munoz, a 70–year old grandmother, has a different thought process. By conquering Bolivia's Death Road, one of the most dangerous roads of the world on her bike, and being the oldest competitor in a deadly sky race, 60 Km long Munoz proved that age is just a number!
What Is Bolivia's Death Road?
Originally known as the Yungas Road, Bolivia's Death Road is a 60–kilometre long cycling track which connects the city of La Paz and the Yungas area of Bolivia. The area is a popular tourist spot, where tourists opt for the mountain bike experience across the treacherous skyward.
Why Is It Nicknamed as the 'Death Road'?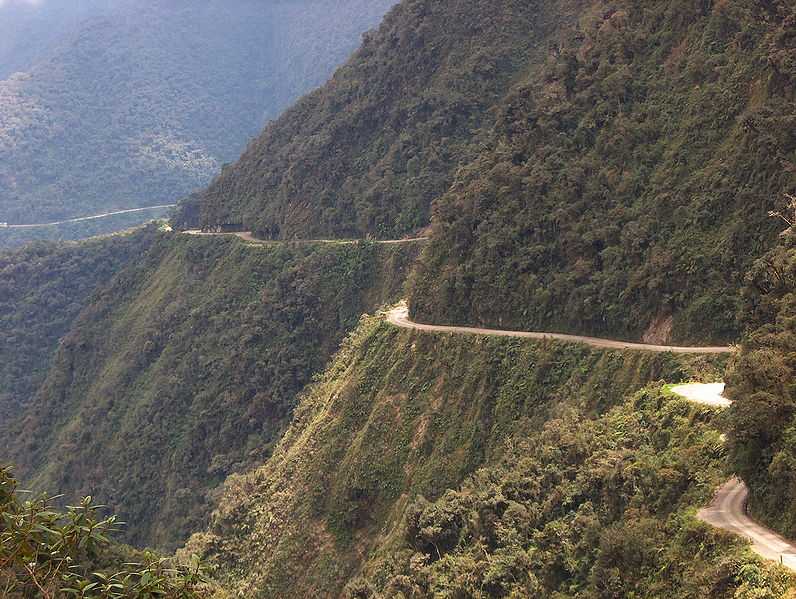 The Yungas Road is popularly known as 'Death Road' as it comprises steep slopes at many places. It doesn't possess any guardrails and has a narrow single lane track. Also, the road is often a victim of heavy rainfall, sudden landslides and foggy weather. Further, every year the route claims the lives of many bikers and most of the time, the bodies aren't even recovered. 
Mirtha Munzo's Biking Experience Along the 'Death Road'
Mirtha Munzo participated in the bike racing event organized every year in Bolivia. As part of the racing competition, bikers have to race spirally skywards at an elevation of 11,000 feet from Bolivia's lowest point. The ride also takes the bikers through snow-capped peaks of Andes. Despite such extreme conditions, Mirtha Munzo successfully completed the bike trail, thereby becoming the inspiration of people who often succumb to old age issues. 
How Mirtha Started Biking?
Mirtha Munzo took to biking to forget the pain of her son's death at a young age. One of her family friends, who was also a psychologist, came up with the suggestion, thereby encouraging her to restart her life again. Gradually biking grew as her hobby, and she rode across the Death Road in one go. 
What are your views on such an inspiring tale? Drop them in the comments below!