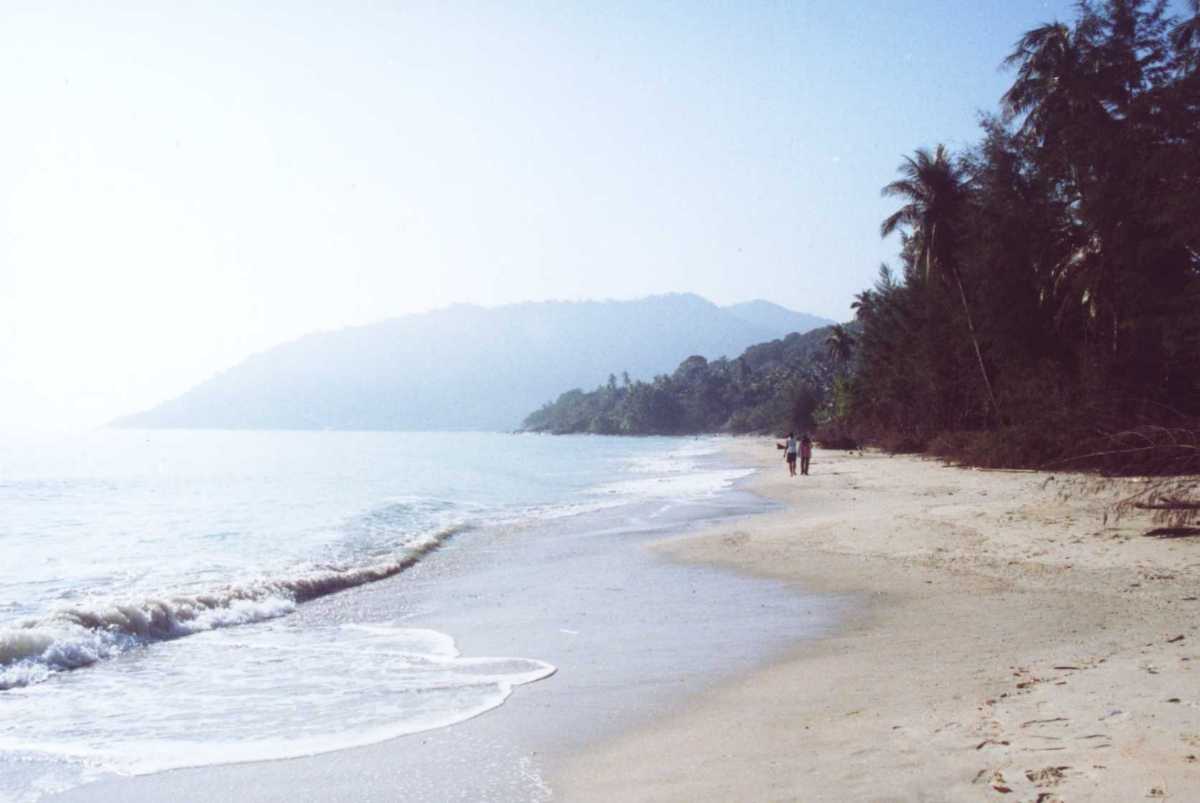 Relax at the beaches
The nearly empty beaches of Khanom are some of the best-kept beaches in the country. Stretching along the Gulf of Thailand, the beaches of Khanom offer ultimate tranquility and relaxation. Perfect for sunbathing, swimming and soaking up the local sun, these beaches are a far cry from the other crowded beaches in Thailand. The best beaches in Khanom worth a visit are Ao Tang Yee and Nai Phlao Beach.
Visit the Waterfalls
Visit the popular freshwater falls, Samet Chun Waterfall and Hin Lat Waterfall in Khanom for an adventurous experience. One will have to cross the jungle paths to reach the waterfalls and aquamarine pools. Hike through lush mountain trails, take a dip in tepid pools and soak in the natural beauty of the stunning waterfalls of Khanom.
Pink Dolphin Tour
Pink Dolphin sightings are among the top reasons for Khanom's rising popularity. Here one can catch the sight of beautiful pink dolphins swimming in the sea. Get in touch with local tour operators to arrange a pink dolphin tour that takes to close proximity of the pink dolphin colony in the sea.
Explore majestic Caves
Khanom has some of the most majestic limestone caves in the country. Tham Khao Wang Thong is one such cave that features stalagmites and stalactites. Exploring the narrow network of caverns while wearing a helmet and carrying a torchlight offers an unforgettable experience. The other popular caves in Khanom that are worth the visit are Khao Krot Cave and Taling Ngam Caves.