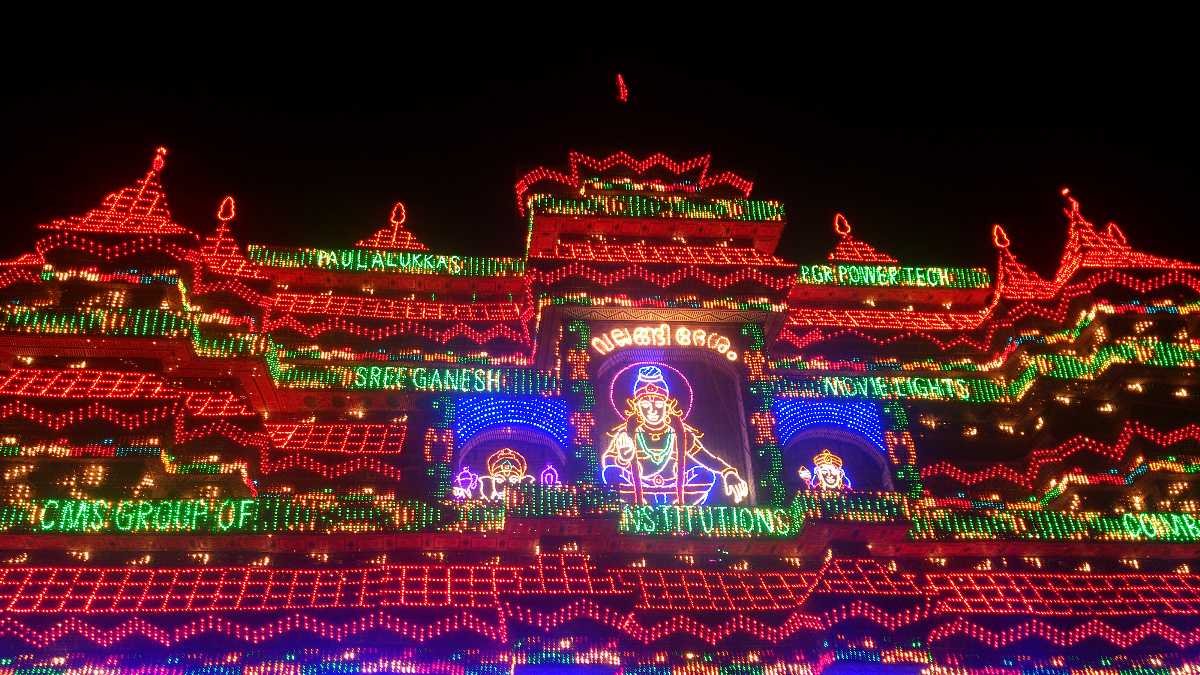 One of the most beautiful festivals held in the shores of Kerala, the Nenmara Vallanghy Vela is an annual festival celebrated in Nelliyampathy hills with great pomp and show in April. Marking the occasion of the birth of the presiding deity of the Nellikulangara Bhagavathy in the summer, the festival is known for its beautifully embellished elephants and their magnificent fireworks.
Famous for its grandeur and pomp, the Nenmara Vallanghy Vela is said to be celebrated as the birthday of the presiding deity that falls on the 20th of Meenam. The grand event begins as a friendly competition between the two towns or "desas", as they are called. During this friendly competition both the towns work to outdo each other in their processions and rituals.
Interestingly, the festivals begin on the 1st of Meenam after which both the "desas" perform the same rituals in their respective temples. During this period, you can come across various forms of traditional folk art such as Kummati, Karivela etc.
Along with it, an Anna Pandal is erected by both the "desas" using bamboo and wood. This structure is electrified with small bulbs of various colours to enamour your heart with the beauty of not only the location but also the decoration.

Both the towns adorn and embellish their finest of elephants for the parade and the processions start with moving towards the main location, that is, the Nellikulangara Bhagavathy Temple for the Vela. While the procession is going on, you can hear the harmony of temple tunes with many the best artists of Kerala performing the "Panchavadyam" and "Pandi Melam" along with certain traditional rituals.