1. Paradeep Port
Built in the year 1960, Paradeep Port has become a very important international sea port of the country owing as it receives several direct foreign investments. Initially the area around the sea port was a marshy swampy land originally used by fisherfolks for fishing and collecting firewood. Lately, the government of India has planned to make this magnanimous port even bigger to accommodate more trade and commerce.

2. Light House
A towering light house is also situated on the beach which has been constructed to keep a watch and for other surveillance purposes. However, the tower allows tourist to come have a look from the inside. The light house opens only from 5:00 PM - 5:30 PM. Make sure you plan your trip accordingly so you don't miss out on the splendid aerial view of the beach and the nearby villages.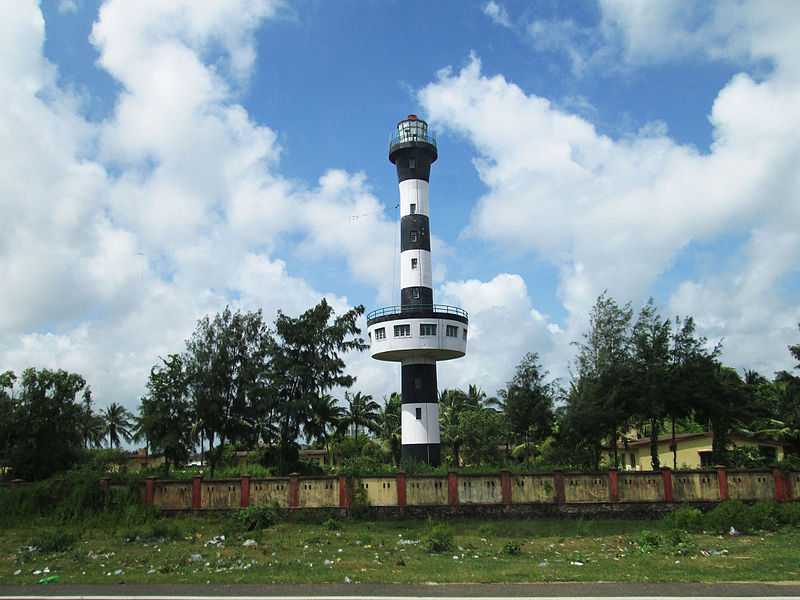 3. Paradeep Marine Aquarium
Paradeep Marine Aquarium houses an astonishing collection of vibrantly colourful fish. The in-house museum boasts of 28 splendid tanks with vast varieties of fresh water and marine species of fish and other aquatic animals.

4. Smruti Udyan
Smruti Udyan is a monumental place of respect in Paradeep which has been dedicated to the lives of thousands of people who died during the massive cyclone of 1999 that hit Odisha. The musical fountain at the Udyan play sentimental music to pay respect to the lost souls. The lush green garden at the front blooms with vibrant flowers ideal to spend an evening.
5. Jagannath Temple
Jagannath Temple is only called a temple otherwise it is the most secular spot one can see anywhere in the world. The 60-feet pillar called the Aruna Stambh is constructed at the entrance of the Mandir. This pillar has engraved holy symbols of Hinduism, Islam, Sikhism and Christianity and still, this place is known to have never seen violence. The most popular festival at the Jagannath Temple is the Car Festival where non-Hindus also take part enthusiastically in drawing the chariot and in other festivities.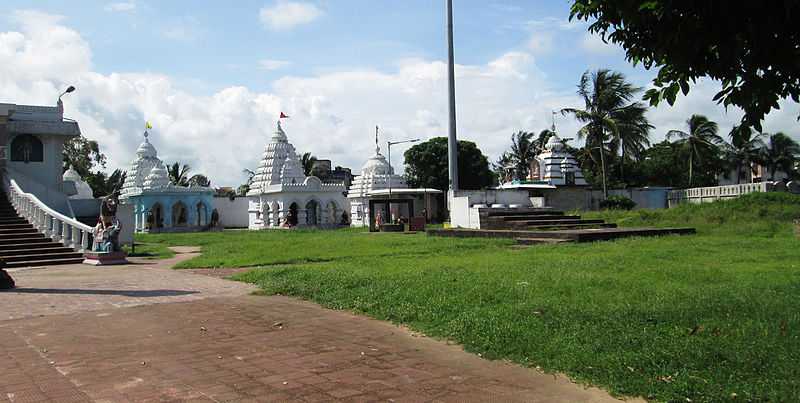 6. Nehru Bangla
Located at a short distance of 12 kms from the Paradeep Beach, Nehru Bangla is just the guest house where the first Prime Minister of India Pandit Jawaharlal Nehru stayed at when he came to inaugurate the Paradeep Port. The guest house has now also been converted into a tourism spot for people who want to go have a look.
7. Hanuman Temple
Hanuman Temple is yet another prominent attraction in Paradeep. Dedicated to Lord Hanuman, the tiny mandir invites pilgrims from the all over the city to pay homage. Tuesdays are the most crowded days of the week at the temple.