Noor Mahal, a luxurious stately palace houses the ancient Rajputana royalty. An epitome of elegance and class, Noor Mahal is known for its luxurious and opulent architecture. It reflects the deep-rooted heritage and history of it with the Mughal domes, Mughal scalloped arches, and Daantedar mihrabs. It's a sight to behold! The Palace was an abode of the Maharajas, and it treats its guests no less than one. It is an amalgamation of old traditions and modern amenities promising a very deluxe stay.
The palace is resplendent with old-world charms. You can feel yourself walking through the household of the royalty. Embellished with crystal chandeliers, it is one of the most gorgeous and one of a kind property that you will come across. It is set against natural scenery and presents a splendid view of the cityscape.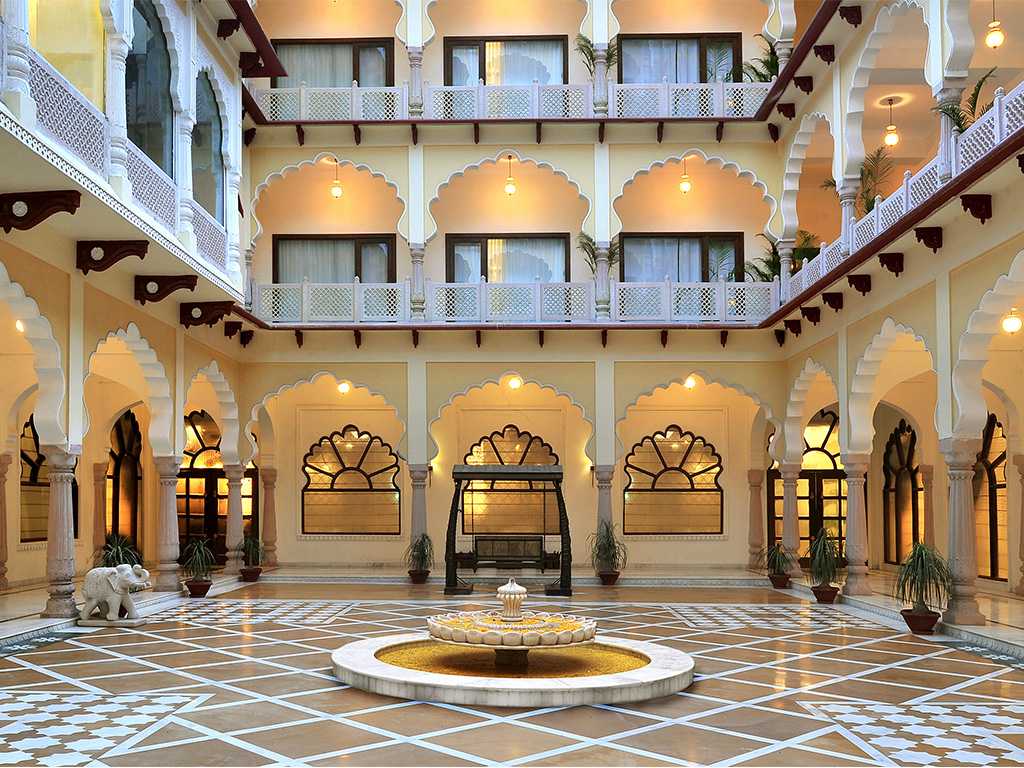 The Regale Stay Spaces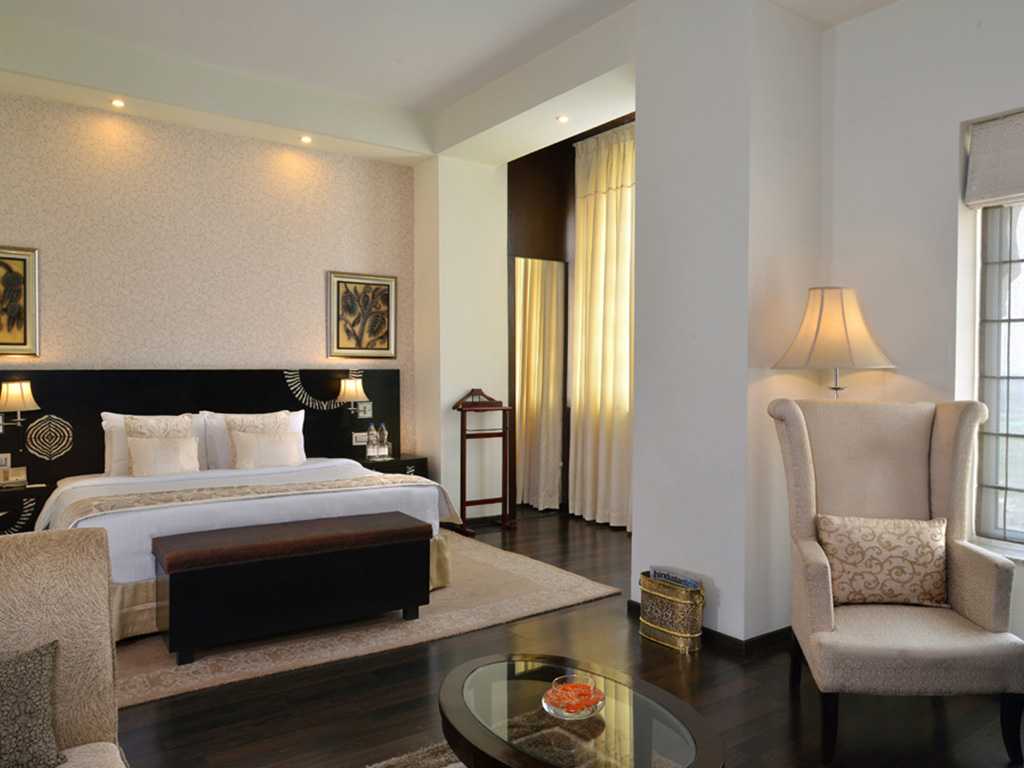 The Palace has something in store for everyone. From rooms to suites, it has it all. It has 125 apartments for accommodation and a variety of suites. Each of them comes with WiFi, a coffee maker, and breakfast included in the room package. 
Book This Homestay
The Club rooms
are decently sized (370 sq ft.) They are beautiful pastel-shaded rooms overlooking pleasant scenery.
Price: INR 5,947 per night. 
Club Royal Rooms
(420 sq ft) is a tad bit bigger than the Clubrooms. Layed out with intimate luxury and personal space, it has a work area, and a balcony to admire the lush green fields. 
Price: INR 6,584 per night. 
Heritage Suites
(650sq ft) are rustic and majestically designed. The suites have a serene ambience and classy living areas. It is spacious enough to accommodate a family of 4-5 comfortably. The Indian furnishings and art forms on the ceiling and bedside are sure an added touch. 
Price: INR 7,929 per night
The presidential suite
is space redefined with an area of 1500 sq ft. It reflects tranquillity, modernity, and elegance in its furnishings and design. If you're looking for a classy room, go for this one. It's vast enough to fit a family of 6 as it has two bedrooms, one living room, a bar and an in-room pantry. 
Price: INR 8,637 per night
Khwabgah
is a dream for a living space. It replicates the exotic suite of a Maharaja with chandeliers, royal drapes, gild-leaf Fresco's, stonework and high-end furniture. It is a massive royal chamber enclosing two bedrooms, a living room, a dining room, a separate bar, a private butler service and an office chamber with a private terrace.
Price: INR 26,266 per night.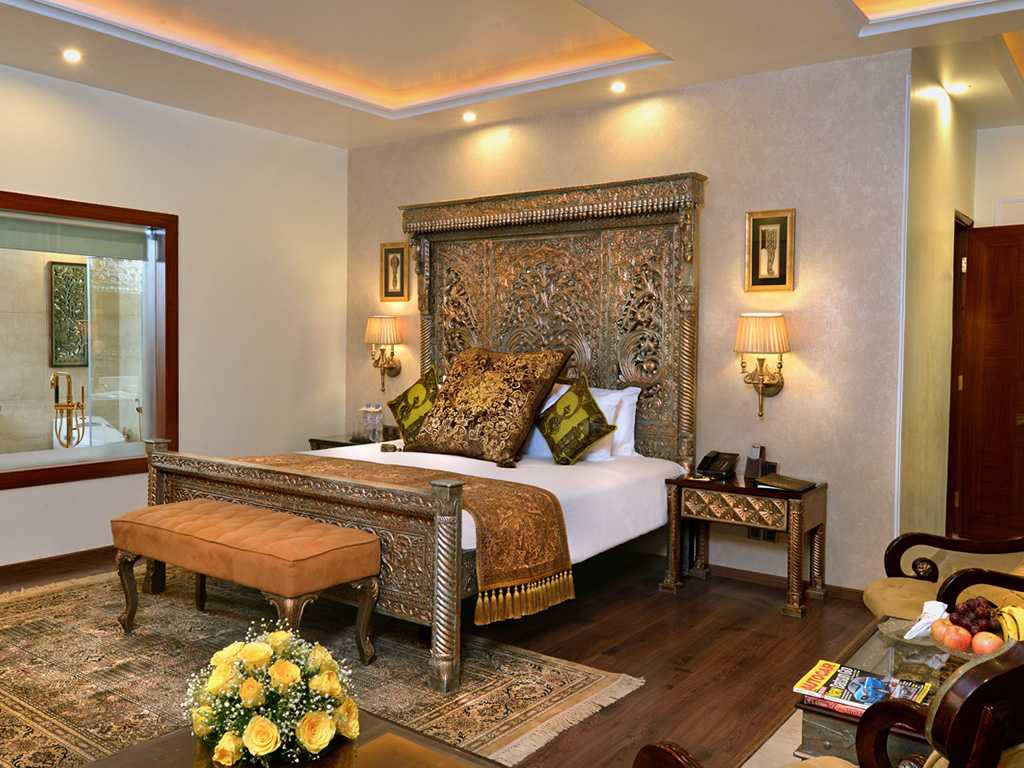 Additional Services
If you think the rooms and suites are just about it, then you're mistaken. Take a look at the other facilities laid out for the guests at Noor Mahal for its guests. It's everything one wants during a staycation.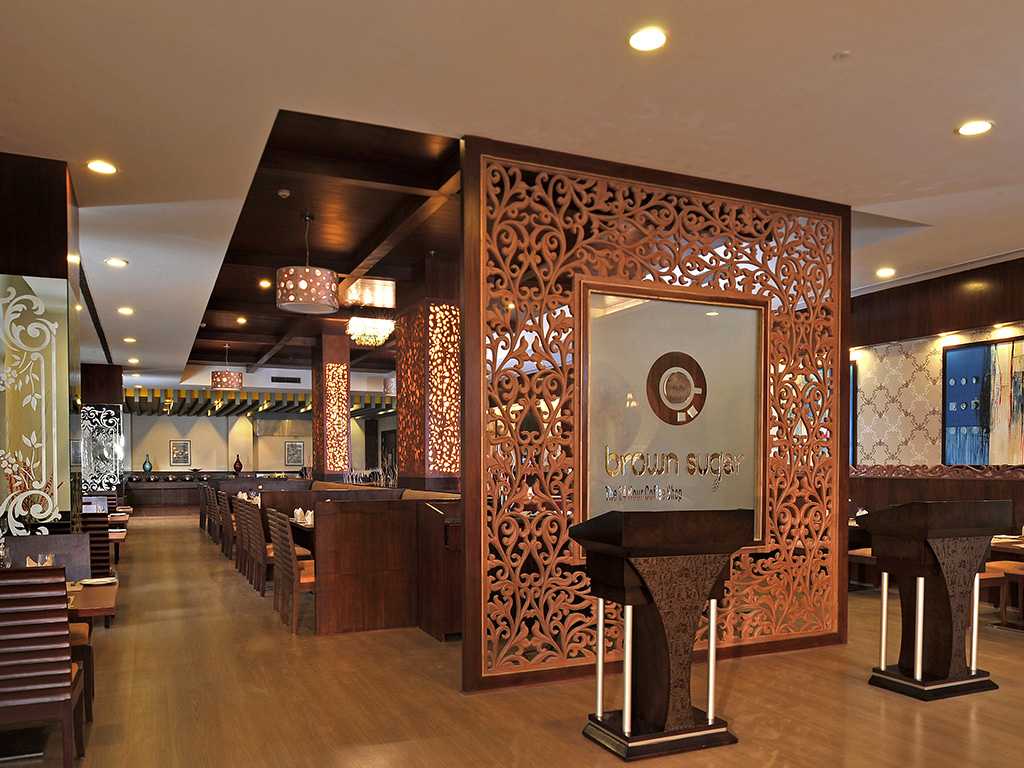 Restaurants: Frontier Mail and Khaas Mahal are in the indoor eateries and luxury dining spaces for you to gorge on some irresistible Maharaja spreads and delicacies. The Brown Sugar is a cafe to enjoy the perfect blend of freshly served coffee.
 It has an in-house Spa facility where you can unwind, sit back and take that relaxing and peaceful massage. 
If you're worried about missing out on your workouts during your staycation, worry no more. The gym space will let you indulge in any training that you indulge in, from weights to yoga. 
Indoor games: it has a wide variety of indoor game options such as Table Tennis, Billiards and Snooker. 
If you wish to play a match of cricket, basketball or tennis, the lawn is all set for you to indulge in any sport you want to.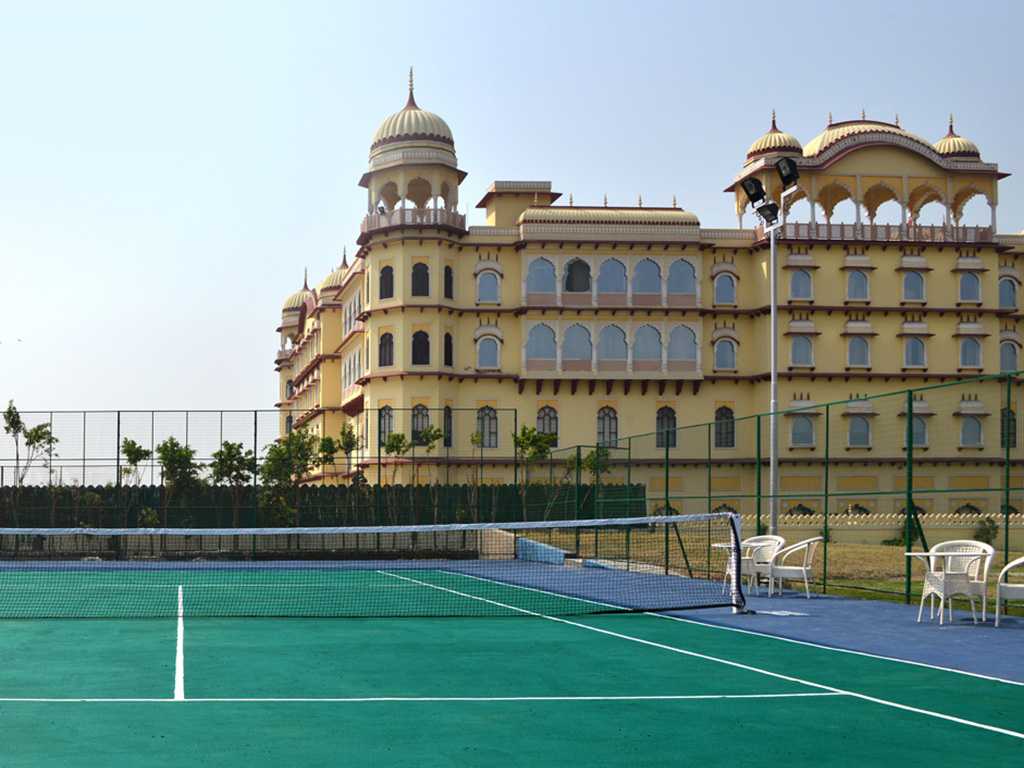 Attractions Around the Palace
If you wish to step out of the Palace and take a tour of the city attractions, then you can visit the Tomb of Kalander Shah. You can sit by the Karnal Lake and take a boat ride. The Cantonment Church Tower is another attraction which was a British Regiment set up back in 1806. 
Location & Proximity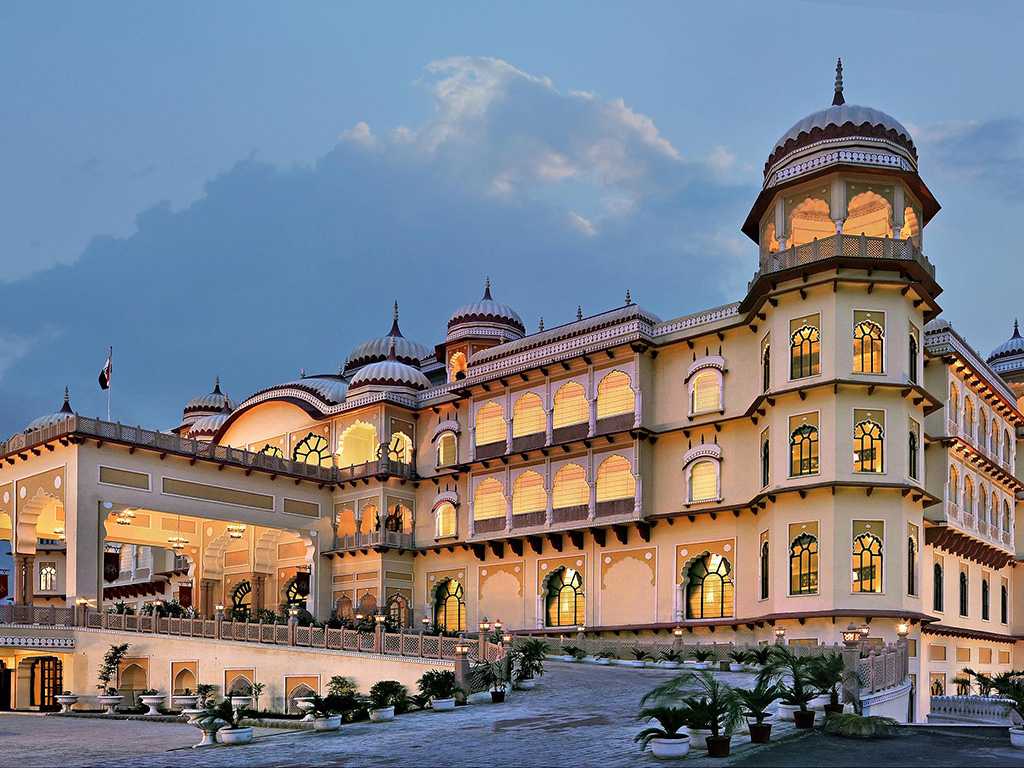 Address: Noormahal Crossing, National Highway 1, Sector 32, Karnal, Haryana 132001
Hotel Noor Mahal is 2 km from Karnal Railway Station, and Gurgaon Airport and Chandigarh Airport are 125 km away. Panipat and Kurukshetra and 25 kilometres away from the Palace. Noor Mahal is the perfect staycation that you can undertake during the holidays. Taste the royal household, revel in the luxuries and indulge in an experience like never before. It promises an unforgettable stay with unbelievable hospitality and luxurious services. You are bound never to forget your staycation in this royal palace. 
When are you heading to Noor Mahal? Let us know in the comments below!