Although
Surabaya
, the capital city of East Java, is not on the top of the 'must-see' places in
Indonesia
but has a lot to offer. During the day, you can explore Surabaya like any other place, but this city sparkles after dawn. Nightlife in Surabaya makes the city come to life, thanks to the numerous cafes, parks, pubs, bars and other night activities. There is never a dull moment at night in the city; you can take a stroll, enjoy live music shows at pubs, go to night markets, shop and much more! With so much to do, you can get confused about where to go and what to do. We have made a list of some of the best nightlife activities for a fulfilling trip to Surabaya.
Things to do in Surabaya at Night
1. Visit Night Markets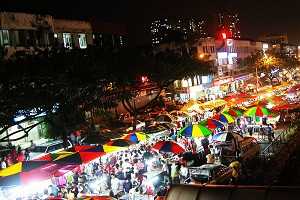 There are numerous night markets in Surabaya where you can buy traditional accessories like bags, souvenirs, clothing and enjoy a traditional meal or observe the busy markets.
Here is a list of night markets in Surabaya:
Pasar Malam Kodam, Surabaya
For food and shopping junkies, this market is just perfect. At Pasar Malam Kodam, you will find exotic dishes in the roadside stalls like grilled seafood and Indonesian dishes like Pele Madium along with numerous stalls selling traditional handicrafts, clothes, toys, home decor and a lot more.
Location: Jl. Raden Wijaya No.2, Wonokroma, Surabaya, Indonesia
Timings: 6:00PM - 9:00 PM
Jagir Market
This market is mostly known for its electronic goods and clothes that are sold at meager prices. Most products here are sold in good condition but are second hand, and hence the low prices. Take some time and go to this market if you are willing to shop because you need to look at the goods properly before buying in case you find defects.
Location: Jagir street Wonokromo, across DTH Mall, Indonesia
Timings: 8:00 PM - 12:00 AM
Ampel Market
In this market, you will mostly find souvenirs to take back home. As a religious area, these markets usually have numerous stalls selling religious merchandise among a few other stalls.
Location: Near Sunan Ampel Cemetery, Surabaya, Indonesia
Timings: Open 24 hours
Korem Night Market
In this market, you will find hundreds of stalls selling a range of items like food stalls, clothing, bags, traditional handicraft items, toys and a lot more. This market opens at 7:00 PM and goes on till after midnight.
Location: Near Surabaya Military Command,Indonesia
Timings: 7:00 PM - 1:00 AM
Keputran Market
Although this night market is famously known for fresh vegetables, the market environment is a great place to witness how people in Surabaya spend their daily lives amidst the hustle-bustle. You will see huge piles of fresh veggies and large sacks of onions, garlic and shallots lying around in the market.
Location: Urip Sumoharjo Street, Surabaya,Indonesia
Timings: Open 24 hours
2. Visit the North African Medina (Pasar Ampel) at Arab Quarter
The Arab Quarter, located near the religious area of Sunan Ampel, will give you the perfect Arab feels. The narrow lanes, the hustle-bustle of people in the market and the numerous Arabic stores will make you feel like you are in the Middle East! From clothes and accessories to Arabic perfumes and dates, you will find everything here. There are also many Arabic food stalls which sell specialities like goat fried rice, Maryam bread and Kebuli rice. If you are a shopping junkie, then this is your place to be.
Location:Jalan Nyamplungan, Ampel, Semampir, Surabaya, Indonesia
Timings: Open 24 hours
3. Take a Stroll in the Evening at Taman Bungkul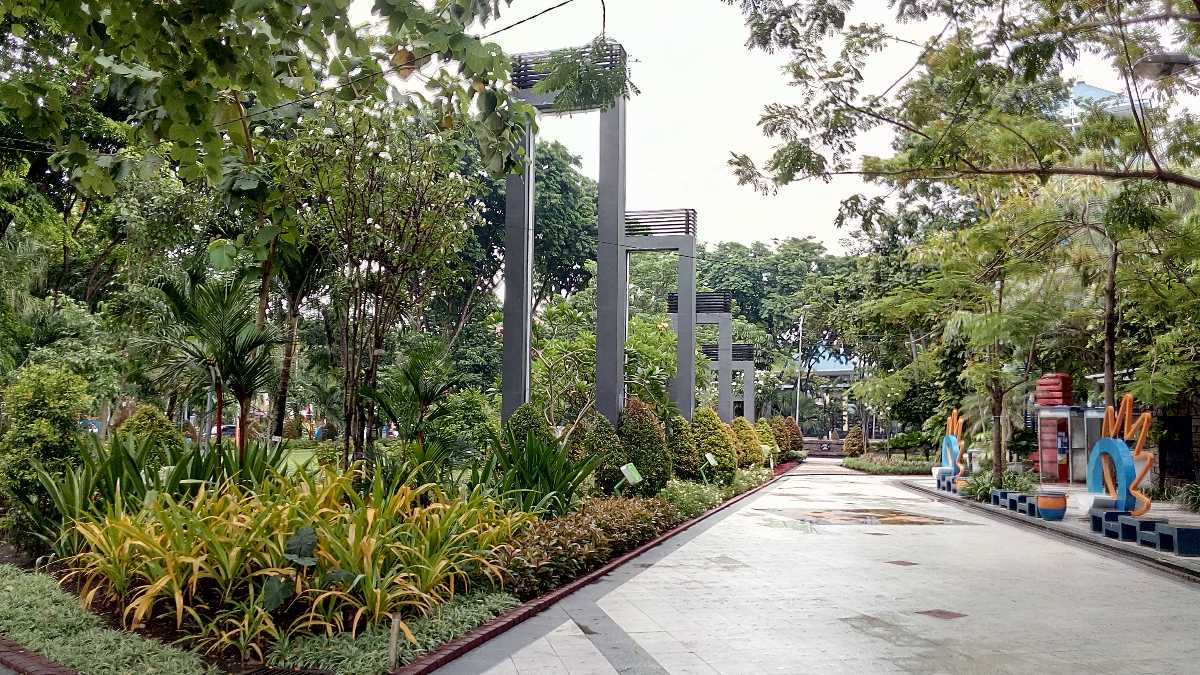 Taman Bungkul is a popular park in the city and is a great spot to take a walk after a lovely evening meal, or even to spend a casual evening away from the hustle-bustle. You can also hire a skateboard and enjoy in the park. There is a separate area for joggers and a cycle path as well, so all the fitness enthusiast, this is your place to be!
Location: JI. Taman Bungkul,Wonokromo,Surabaya,Indonesia
Price: Free
Timings: Open 24 hours
4. Enjoy at the Surabaya Night Carnival

If you are a fan of amusement rides then Surabaya Night Carnival is the place for you. From thrill seekers to kids, everyone can find trips for themselves at this carnival. For those willing to go on challenging rides, the 'Roda Gila' and the 'Pirate Ghost Ship' are must-tries. Kids can have fun at the merry-go-round or the Ferris wheel. Bumper cars are also a great source of entertainment for all ages. Wax art enthusiasts can give a visit to the Art and Wax museum at the Night Carnival.
Location:Jalan Ahmad Yani No.333, Dukuh Menenggal, Gayungan, Surabaya, Indonesia
Price: IDR 20,000
Timings:
Weekday - 5:00 PM - 11:00 PM
Weekends - 4:00PM - 11:00 PM
5. Hit the Nightclubs in Surabaya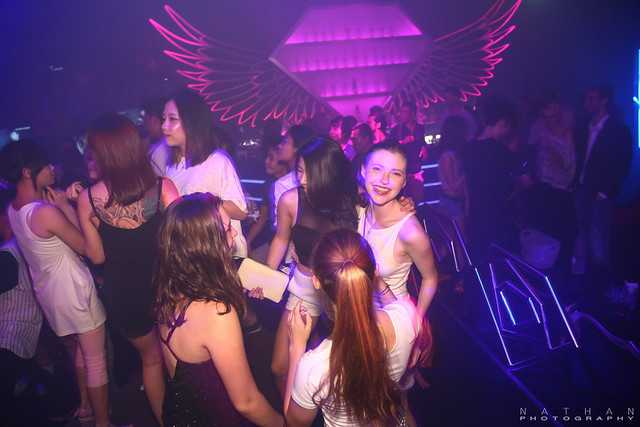 For those who wish to spend the night drinking and listening to music, Surabaya might not be the best choice. Unlike other cities in Indonesia, Surabaya lacks a vibrant nightclub culture, but you can still find a few decent places to drink, dance and enjoy live music.
Here is a list of pubs and nightclubs you can go to in Surabaya:
Colors Pub
One of the most popular pubs in Surabaya is the Colors Pub. It regularly hosts a vast range of activities like live music, happy hours, Ladies Night, DJ Night,dance party and a lot more. To groove to some of the best moves in the city, make sure you hit this club!
Location: Jalan Sumatra 81, Surabaya, Indonesia
Timings: 5:00 PM - 4:00 AM
Eclectric Bar and Pub
Being centrally located this bar crowded most of the time. There is a live band playing every night, and on special days there are special events like Rock night, DJ night, retro night etc. The drinks here are quite cheap, which also attracts a lot of crowds.
Location: Surabaya Town Square Plaza, Surabaya, Indonesia
Timings: 4:00 PM - 3:00 AM
Jimmy's Club and Lounge
Jimmy's Club and Lounge is a part of JW Marriott Hotel which has amazing live performances by bands and DJ Nights almost on all days of the week. Although there might be a few working girls, but otherwise, the crowd is safe.Recently it was renovated with hi-tech facilities to make your experience in this upscale bar even more better.
Location: JW Marriott,85-89 Jalan Embong Malang, Surabaya,Indonesia
Timings:10:00 PM - 3:00 AM
Desperados Bar
Desperados Bar is the Shangri-La Hotel's own bar. It is a Mexican restaurant by day, serving lip smacking burritos and fajitas and a full-fledged nightclub post evening.Live band performances and DJ nights are scheduled on different days of the week.
Location: Shangri-La-Hotel, 120 Jalan Mayjend Sungkono, Surabaya,Indonesian
Timings: Open throughout the day
Foreplay Club
Although the name of the club suggests otherwise, the crowd at Foreplay Club is quite decent, and you are guaranteed to have a good night partying here. The entrance fee of this club gives you access to a complimentary pack of cigarettes and a beer. This night club in Surabaya has regular DJ nights and dance performances and happy hours on specific days. So do check the schedule beforehand.
Location:
55 Jl. Adityawarman, Surabaya, Indonesia
Timings:
9:00 PM - 12:00 AM
Our Bar
One of the very few bars in Surabaya which has both indoor as well as an outdoor seating area for you to relax if you wish to avoid loud music in the club inside. The indoor bar has the best nightlife vibe with live music shows and DJ nights every weekend. The outdoor area has lush greenery with an array of finger foods for you to enjoy.
Location: 17 Embong Cerme, Surabaya, Indonesia
Timings: 5:00 PM - 1:00 AM
Blowfish Kitchen and Bar
Blowfish Kitchen and Bar is among the most popular clubs to enjoy the nightlife in Surabaya. The vibe of the place is quite posh and elegant, and the crowd usually comprises of the wealthier class of people. Blowfish Kitchen serves amazing Asian delicacies in a lively atmosphere with live music and DJ performances.
Location:Mex Building Penthouse, Lt. 7 (Jl. Pregolan 1, 3, 5), Surabaya, Jawa Timur, Indonesia
Timings: Thursday to Saturday - 9:00PM - 4:00 AM
6. Spend a Relaxing Spa Evening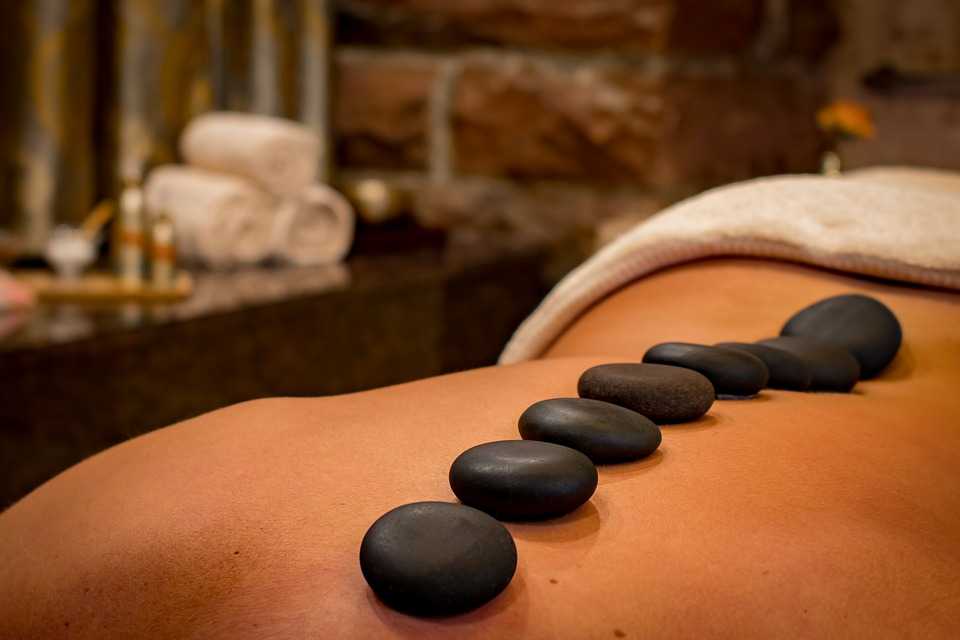 Indonesian massage technique are world-famous, and Surabaya is also somewhat famous for its massage and spa centres. Many spas are set up around the city that you can choose from based on your biases. So after a day of tiring sightseeing, you can relax at one of these spas in Surabaya.
Some of the famous Spas you can go to in Surabaya:
Rumah Bali Spa and Lulur Surabaya
Location:Jl. Gub. Kertajaya V Raya No.16, Airlangga, Kec. Gubeng, Kota SBY, Jawa Timur, Indonesia
Timings: 10:00AM-7:00PM
Tirta Ayu Spa Royal Gallery Kayoon
Location: Kayoon Street No.14D, Embong Kaliasin, Genteng, Surabaya City, East Java, Indonesia
Timings: 10:00AM-9:00PM
Djati Family Spa
Location: Jl. Kampar No.4, Darmo, Kec. Wonokromo, Kota SBY, Jawa Timur, Indonesia
Timings: 9:00AM-8:30PM
Poetre Spa
Location:Ruko Gateway Junction TL 6 3 Citraland, Lidah Kulon, Kec. Lakarsantri, Kota SBY, Jawa Timur, Indonesia
Timings: 8:00AM-8:00PM
Papillion Blu Wellness And Spa
Location: BB33, Jl. Raya Sukomanunggal Jaya, Tanjungsari, Kec. Sukomanunggal, Kota SBY, Jawa Timur, Indonesia
Timings: 9:00AM-6:00PM
Vous Spa
Location: Jl. Raya Darmo No.68-78, Darmo, Kec. Wonokromo, Kota SBY, Jawa Timur, Indonesia
Timings:8:00AM-11:00PM
7. Visit Food Junction Grand Pakuwon
Even though the name makes it sound like a food centre, but this place has it all, starting from food stalls to theme parks and rides for kids. Here you can try a mouth-watering array of different cuisines offered by hundreds of stalls located inside the junction or strike a pose at the sparkling park called Festival of Light. Kids can also have fun at the merry-go-round and other rides available for them.
Location: JI.Grand Banjar Boulevard, Tandes,Banjar, Surabaya, Indonesia
Timings: 11AM-11PM
8. Wander off on the Surabaya Roads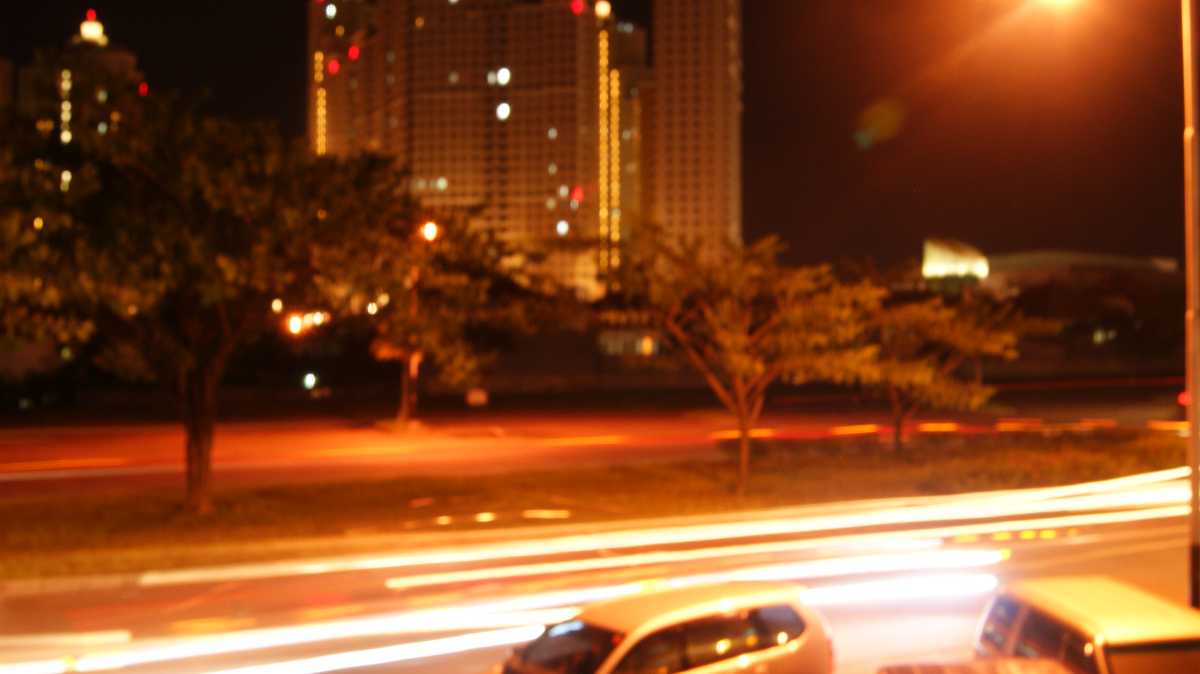 Walking around in a new place is always fascinating, especially at night when the city starts to sparkle. In Surabaya, there is a lot to see in the evening, from the busy roadside local markets to fancy cafes. You will never find a dull moment while wandering on the streets of Surabaya.
Often the most unexpected places tend to surprise you the most and Surabaya is the best example. Especially the nightlife in Surabaya will surely surprise you with what all it has to offer. Merely just reading about it, won't justify the experience. So why wait? Get ready to pack your bags already!