Known for its very popular Mandawa Fort, Mandawa is a quaint little town in the Jhunjhunu district of Rajasthan. Popularly known as the Open Art Gallery, the town is replete with paved archways and magnificent havelis and fortresses. It is located in the heart of the Shekhawati region and is dotted with palaces and splendid mansions (havelis). The aura and vibe of the place reflect the social and cultural environment of the place in the bygone era. Owing to its royal rendition, it is also a hot spot for movie shoots and is filled in by media on and off the year. An easy road trip from Delhi, a beautiful city suitably located in the heart of Shekhawati region, often called as an open art gallery, Mandawa is a good getaway for people fond of art and culture.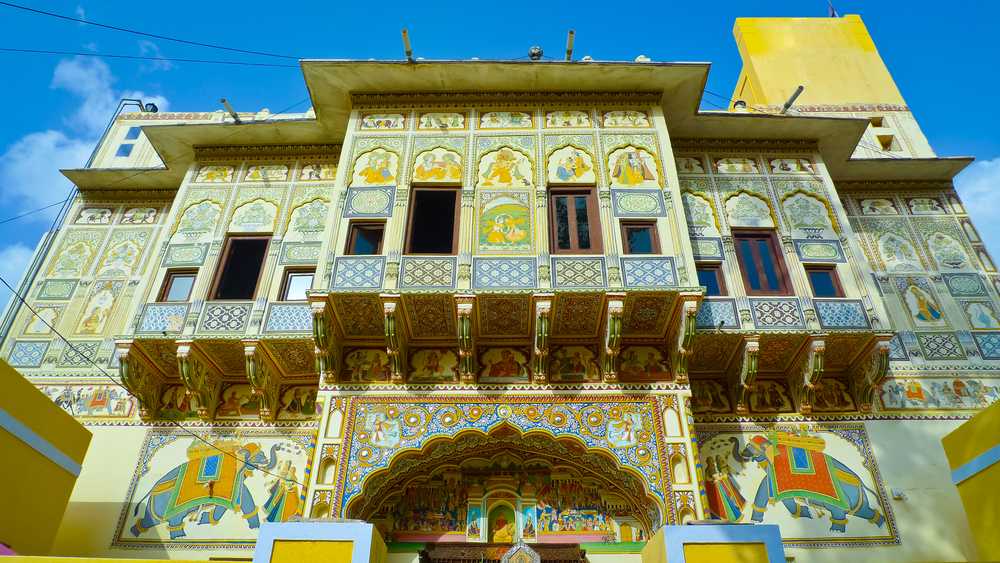 Just as the whole of Shekhawati region is worth visiting, Mandawa is another ancient and one of the oldest most cities in the region, definitely worth a holiday. An important stoppage for traders and merchants who exchanged good via the silk route back in those days, this city has a number of palaces and havelis and forts. Having grown in a culturally rich atmosphere, the locals have the sense of appreciating art and are involved in art work like painting, craft handicraft etc. Mandawa can be easily reached by road and is a good option to sit back and relax while the eyes see and the brains appreciate art.
The Charms Of Shekhawati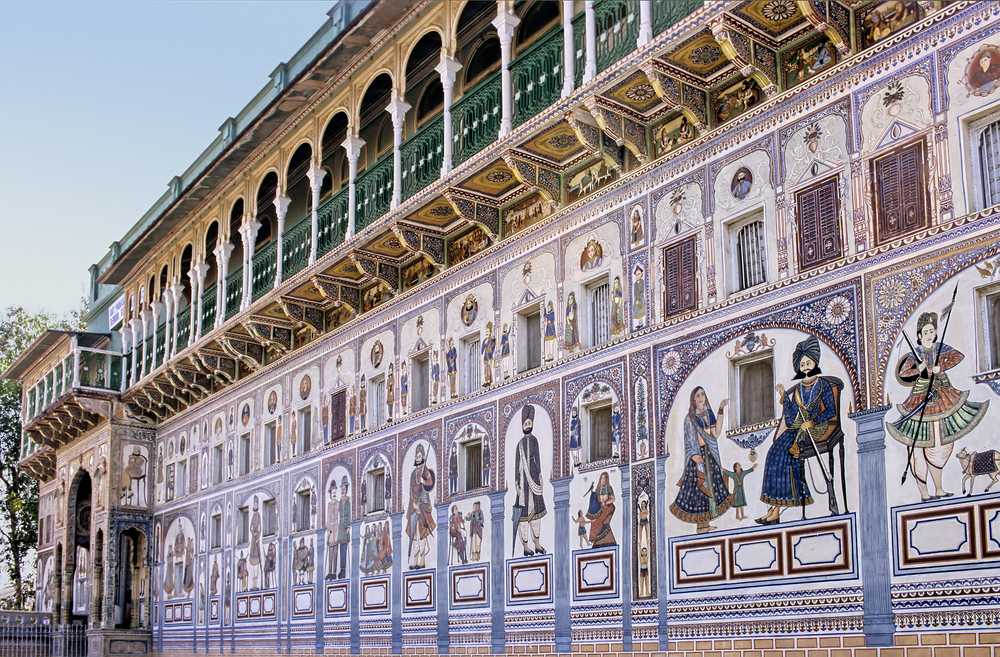 Named so for its beautiful heritage and significant history, Mandawa is an important historical town in the Shekhawati province of the state of Rajasthan. Well accessible by road, this town seems to be tailor made by nature for those, who have a penchant for heritage and history. None shall be disappointed once they visit this site. Having grown in such a culturally rich town, the locals of this town have an innate sense of awesome art and craft, which can be aptly seen in local handicrafts.
History of Mandawa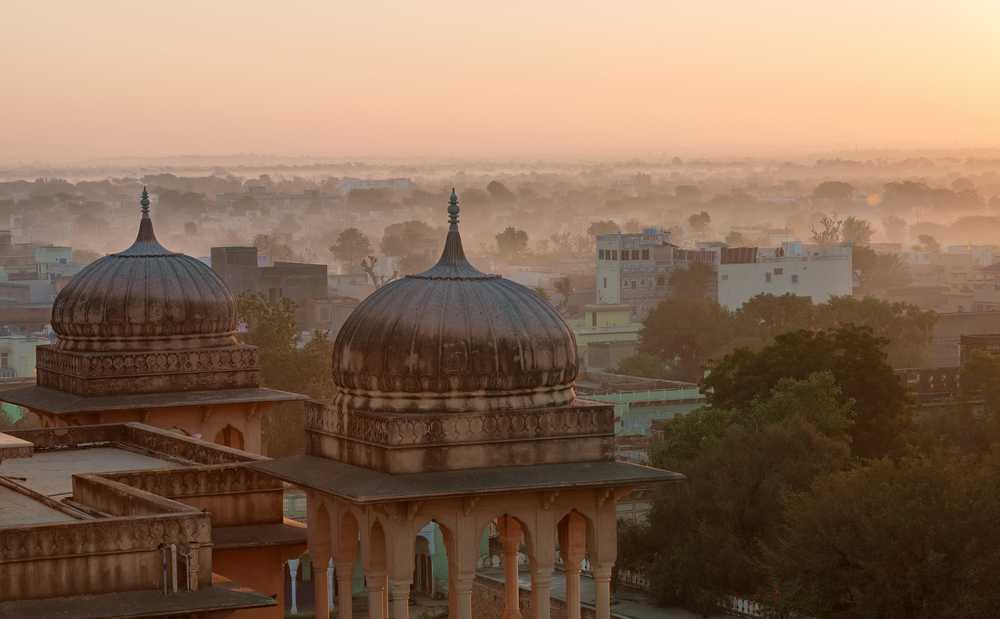 The history states that it was Mandu Jat who originally founded the Mandawa village. He established a hamlet and dug a well, which was completed in 1797. It was previously called 'Mandu ki dhani' meaning Mandu's village, and 'Mandu-wa' before it finally came to be known as Mandawa. In the mid 18th century, Bhojraj ji Kasubsub clan of the Shekhawat group made it a thikana meaning a Thakur's estate. Later Mandawa became a trading outpost from ancient caravan routes from China and the Middle East. Thakur Nawal Singh, then, built a fort to protect this boundary in 1755. Gradually, the township grew around the fort and was inhabited by wealthy merchants. These merchants constructed the massive, spectacular havelis and baolis (wells) but later migrated to developed lands leaving the property behind. The charm and magnificence of the establishments did not diminish till date, and hence it came to be one of the most visited tourist spots in India.
Haveli Hopping in Mandawa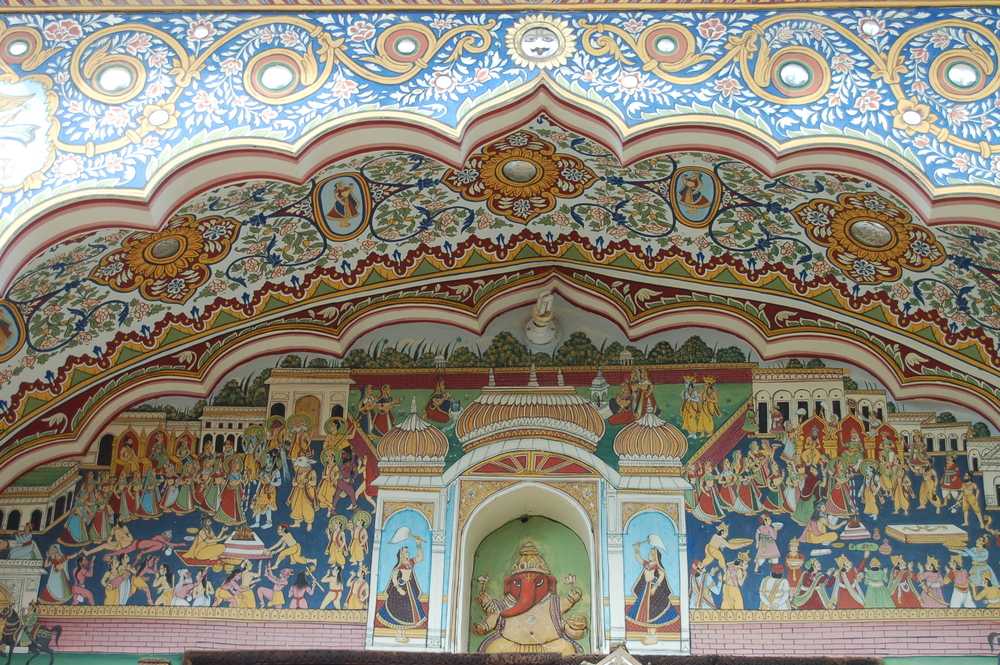 Just like any other township in the Shekhawati region, Mandawa also homes a number of havelis, there is nothing special or things to do for havelis, but there are stories and there is art to appreciate, you just need to have the eyes for it. You must visit
Hanuman Prasad Goenka Haveli
,
Double Haveli
and
Jhunjhunwala Haveli
in Mandawa.
Castle Mandawa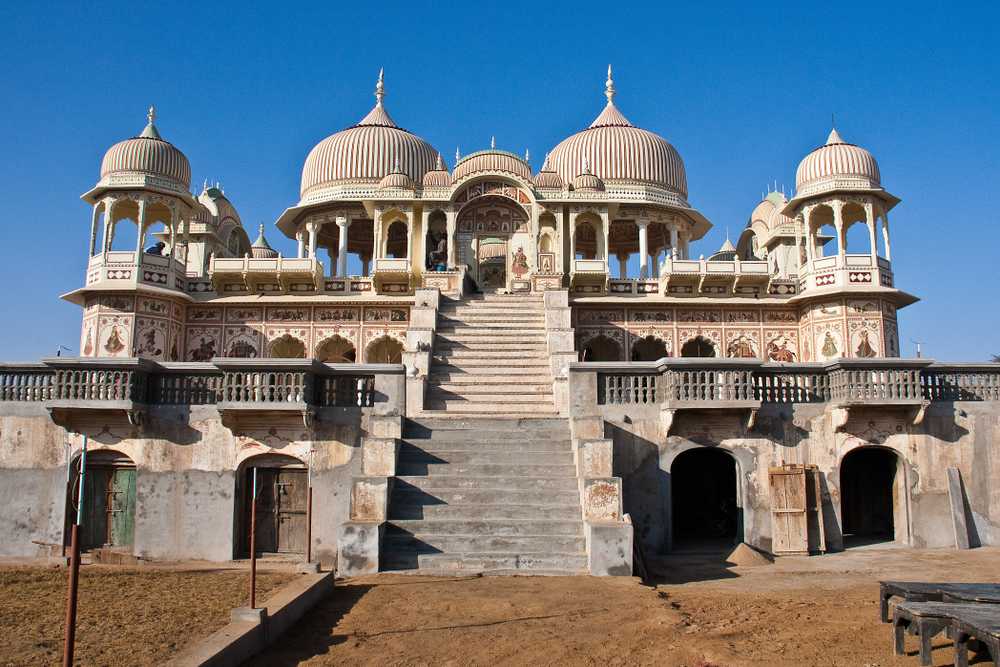 Castle Mandawa is a beautiful palace turned hotel- standing tall and proud as a testimony to the charming and colourful city of Mandawa. The town of Mandawa rests right in the middle of the desert state of Rajasthan, and Castle Mandawa falls in the Shekhawati region- a place blooming in myriad colours amidst the golden desert. Castle Mandawa was originally a palace and a fortress which has now been converted into a luxurious heritage hotel. It is truly regality at its best. The regal family of Mandawa generously decided to share the redefined elegance and mighty glory of this beautiful work of art with the world and converted it into a luxurious and lavish five-star hotel where the visitors get a chance to avail its modern amenities and admire its palatial architecture.
Castle Mandawa is part of the Mandawa group of hotels, a very renowned company in the hotel industry. The concept of turning something as royal as the palace of the kings into a 5-star hotel is a very innovative one- reviving the opulence of the royalties in the form of an ornate and lavish hotel which drips of elegance and style. Embellished in what can only be described as the most exquisite designs, murals, and paintings, this destination offers a stay which is luxurious as well as state of the art.
Facilitated with all the latest comforts and technologies, this destination is an elegant combination of the era bygone and the new age provisions. It is bound to leave every guest feeling special and cared for and will undoubtedly compel them to fall in love with its inexplicable grandeur. 
Best Time To Mandawa
The mercury dips to as low as a single digit number and even zero in winters while in summers, the town experience scorching heat with the temperature going as high as 50 degrees Celsius and plus. Starting from October, the heat begins to subside and the weather becomes pleasant. Hence, it is considered the most tourist friendly time to visit Mandawa.