Rajkot, a peaceful and calm city, has a lot to offer. Not only are there varied sight-seeing where one can enjoy the beautiful scenery and spend time with their family and friends, but there are other sites as well. Below mentioned are the top 10 malls in Rajkot that not only help its customers buy the best products but also advise them as to which product is the best for them. One can even enjoy the movies and famish their hunger by eating mouth-watering meals.

These are the best shopping malls in Rajkot-
1. Crystal Mall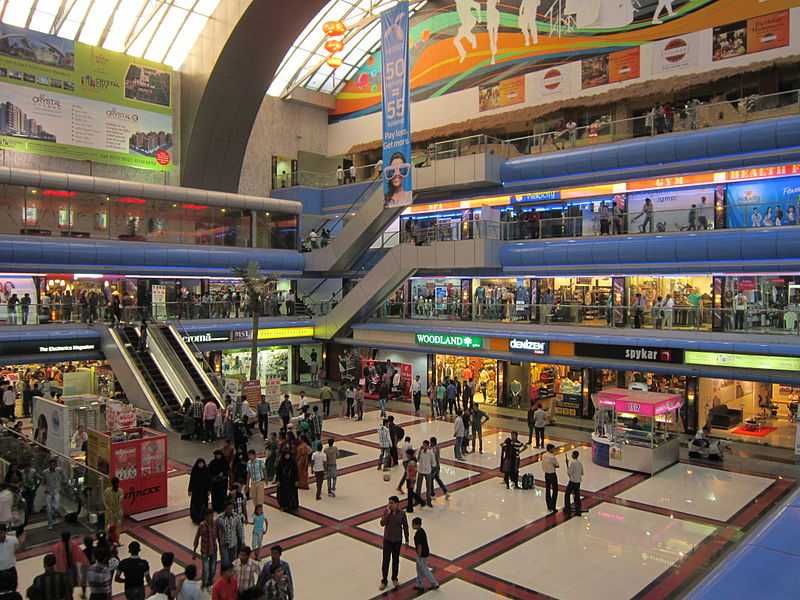 The home of the fashionistas aims to provide the customers with the best quality of fashion, but food as well as fitness. Needless to say that the Crystal mall is an abode of the leading and the famous brands such as W, Pepe jeans, Nike, Gini and Jony, etc. along with a Thai spa in its premises the mall also has a food court and a multiplex serving delicious, gourmet food and showcasing the latest movies respectively. There is also a kid's zone where the parents can leave their kids in the care of professionals and enjoy their uninterrupted shopping time.
Highlights: Home of all the leading and famous brands
Address: Crystal Mall, Rajkot, Gujarat Mall
Timings: 10:00 AM To 10:00 PM
2. Iscon Prozone Mall Rajkot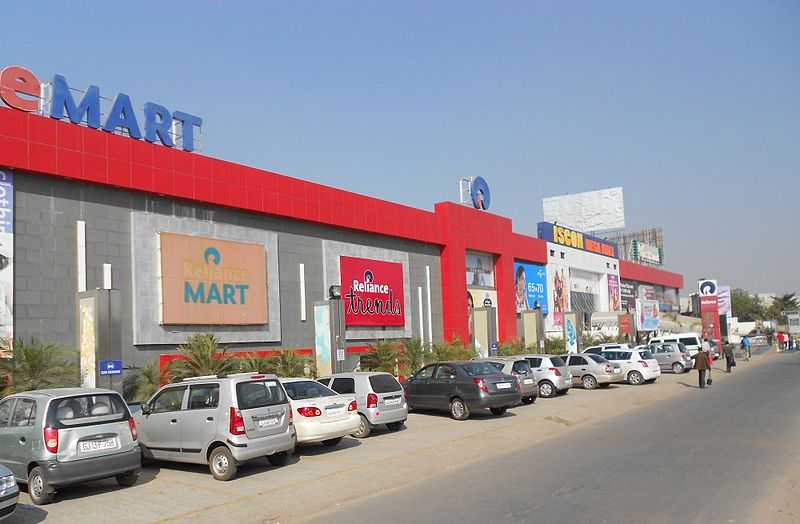 One of the first malls of the city of Rajkot, the Iscon Prozone mall is one of the most trusted malls in the city because of its years of trust that the customers have put in. Not only that, but it is also one of the most visited malls in Rajkot. Some of the brands that it includes are Pantaloons, Amway, etc. there is a food court as well consisting of cafes and other restaurants. For their entertainment, the customers can resort to the in-house multiplex showcasing all the latest blockbuster movies. One can easily spend two to three hours in the mall with their family or friends while shopping to their heart's content and eating delicious meals after that.
Highlights: One of the firsts malls of Rajkot
Address: 150 Feet Ring Rd, AP Park, Karan Park, Rajkot, Gujarat
Mall Timings: 10:00 AM To 9:00 PM 
3. Organic Mall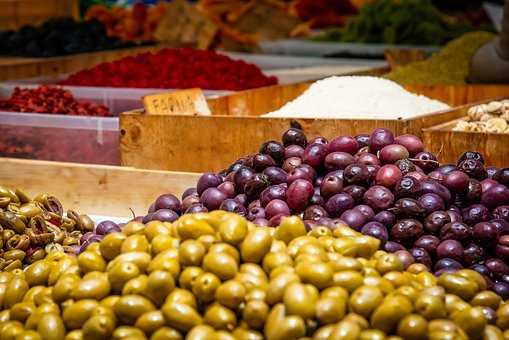 The Organic Mall in Rajkot has set up ties with the best farms in
India
and
Switzerland
to sell its customers with the best and the finest quality agricultural products ranging from fruits and vegetables, to spices, to poultry, to dairy products, to ocean food, etc. Not only that but the professional also help their customers with interior designing and to choose the best electronic device based on their requirements and likeability.  They also home deliver their products in the city and provide their customers to various recipes on living and preaching an organic, chemical-free lifestyle.
Highlights: Has the best quality of organic chemical free products
Address: Panchavati Society Main Road, Panchvati Society, Kotecha Nagar, Rajkot, Gujarat
Mall Timings: 9:30 AM To 9:00 PM
4. Krushi Mall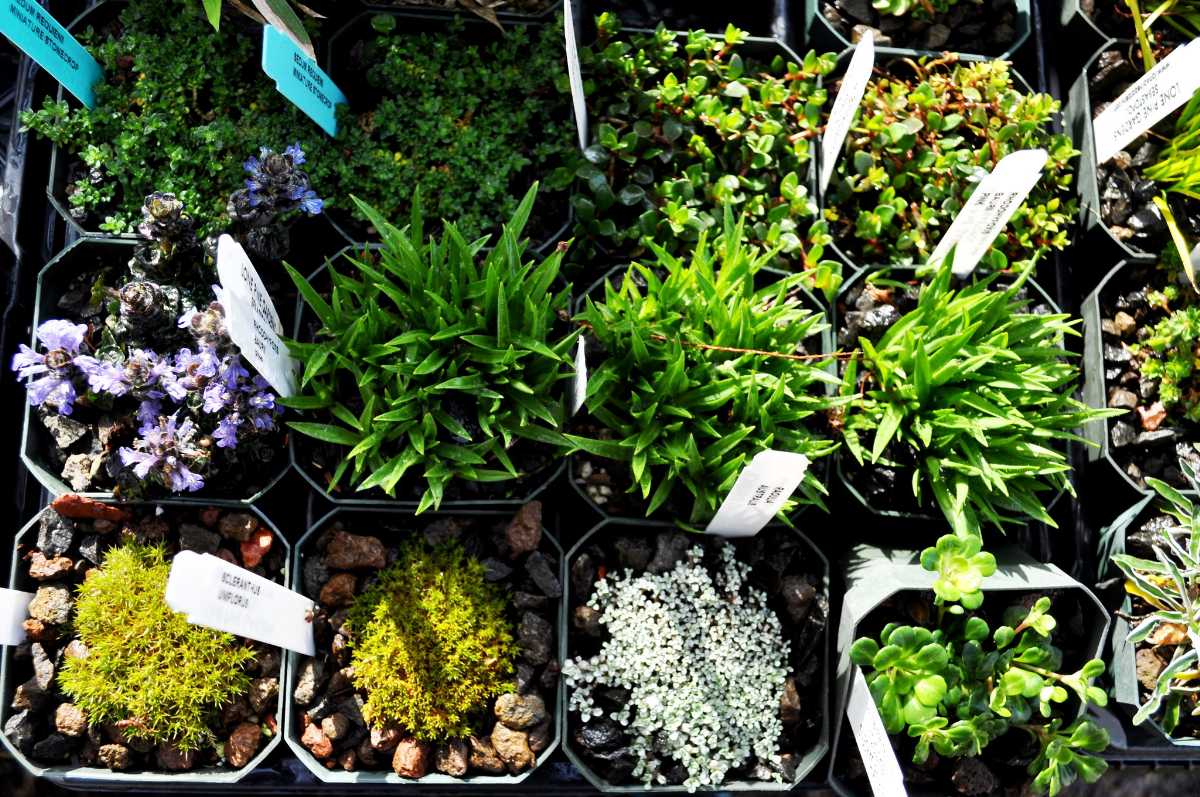 The Krushi mall is mostly known for its agricultural products. The mall though has different products such as apparels, and footwear shops, it mainly specialises in the selling of the farming products and various home plants. Not only is but the customers can also get expert advice from the professionals regarding sowing of seeing and using manure, medicines, etc. There are no food courts, but there are various local food-chains in the vicinity of the mall. The mall has always been visited by plants enthusiasts to gain more and a better perspective of the green world.
Highlights: Good quality of agricultural products
Address: 38-shrimad bhavan, opp. kanta stri vikash gruh, Dhebar Road, Lohanagar, Bhakti Nagar, Rajkot, Gujarat
Mall Timings: 9:00 AM to 9:00 PM
5. Anmol Shopping Mall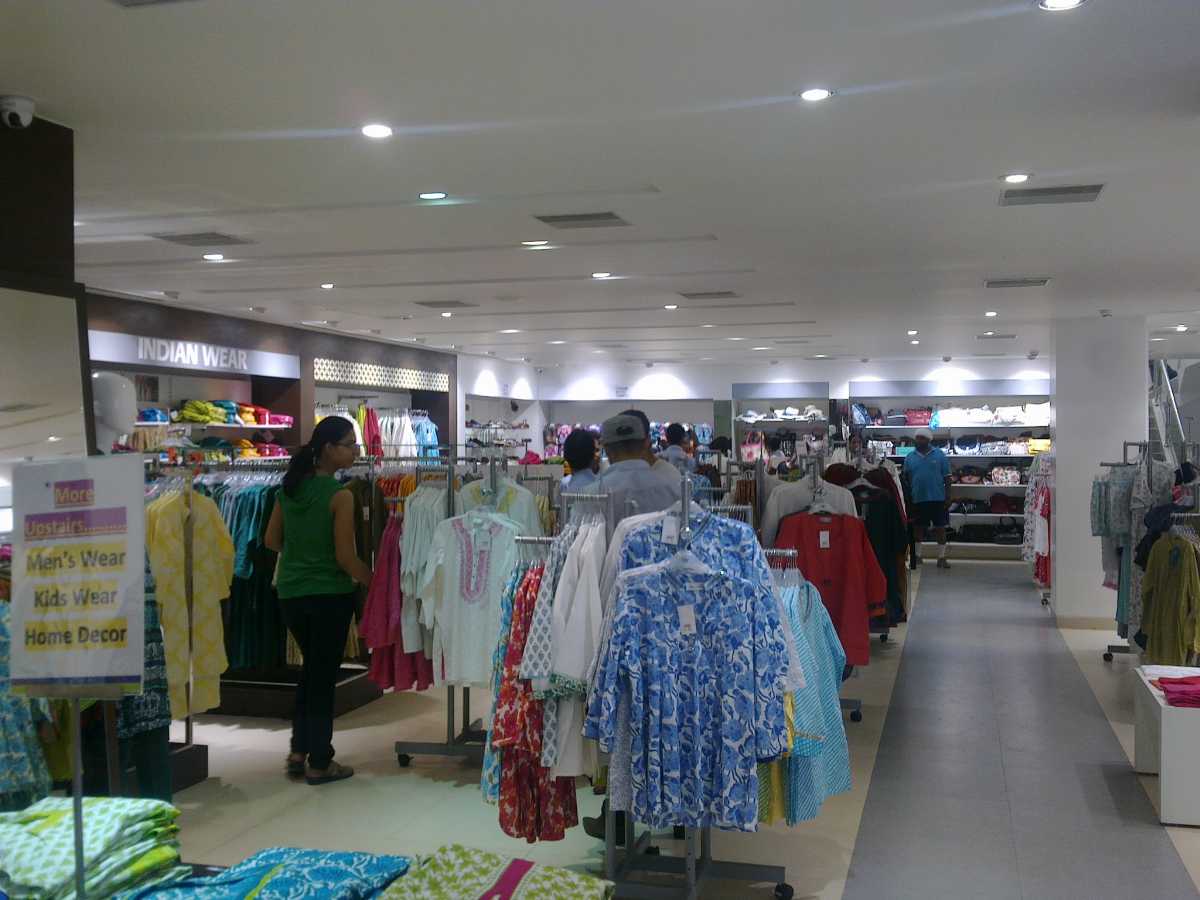 The Anmol shopping mall is, though not a big conventional mall, and it still is a local favourite. One of the reasons is because it sells not only fashion-related items but also other items such as electronic appliances, home furnishings, etc. There is a grocery store, as well. One can quickly get a day to day lifestyle items here at reasonable and cost-effective prices. The mall does not have any food court or multiplex theatre, but there are various local food-chains near this mall in Rajkot, so the customers can easily famish their hunger without searching a lot.
Highlights: Day to day lifestyle items available at reasonable and cost-effective prices
Address: Sir Lakhajiraj Rd, Lohana Para, Rajkot, Gujarat
Mall Timings: 9:00 AM To 8:00 PM
6. Star Shopping Centre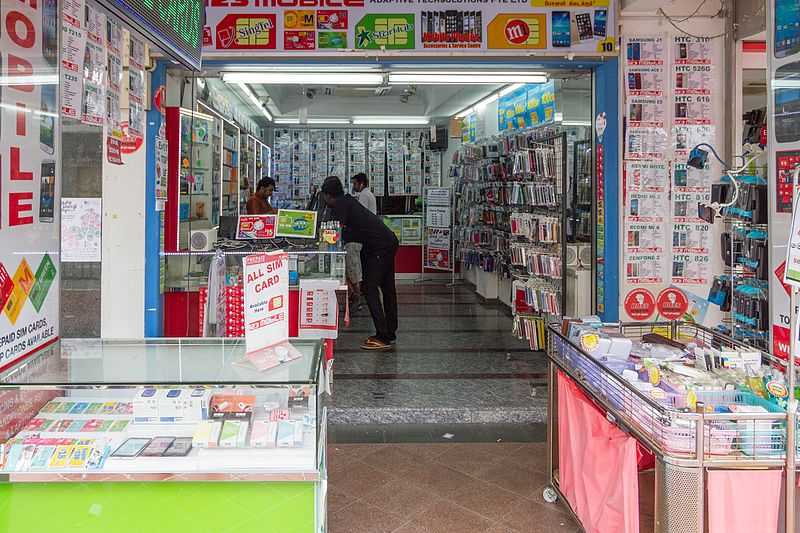 Unlike the traditional mall set-up, the star shopping mall is more of a complex rather than a mall. Though it sells other products, it mainly specialises in electronics. Customers can not only get accessories for their laptop, tablet and mobile phones but also get expert advice related to taking care of the device and their usage. The customer can also bring their electronic devices to the centre for any repairs.  The centre also sells the new versions and models of the latest electronic gadgets.
Highlights: An excellent centre for electronic devices
Address:  20, Dr Yagnik Rd, New Jagnath, Jagnath Plot, Rajkot, Gujarat
Mall Timings: 9:30 AM To 9:00 PM
7. Chandan Provisions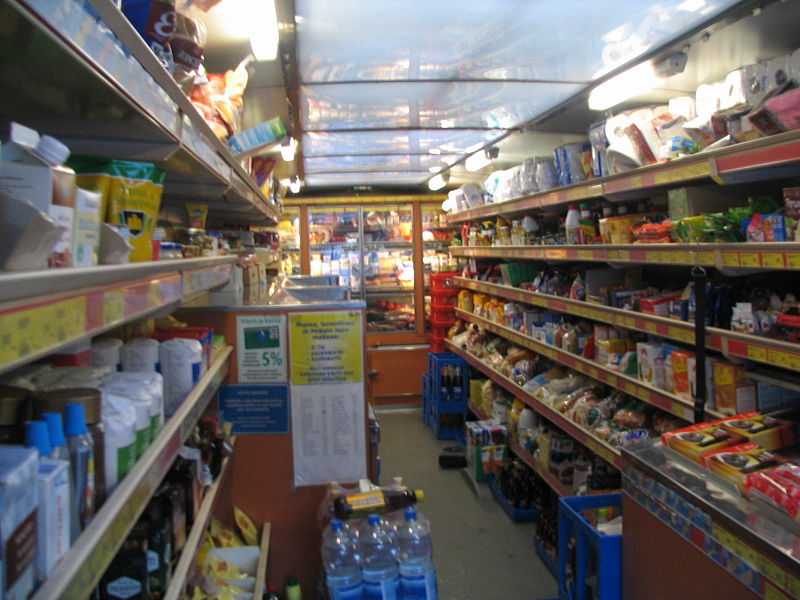 Chandan Provisions is located in the heart of the city and is also a local favourite because not only is it accessible from all around the city, but it also sells day to day products and necessities at a very reasonable and cost-effective prices. So the customers need not go to the fancy malls or grocery stores and buy the same product at double the rate when they can come here and purchase those products at a price that is acceptable by both the consumer and the seller. One can also get the products in wholesale if they wish to.
Highlights: Groceries at affordable prices
Address: 12 Star Apartment, Amin Marg, Tagor Nagar, Nutan Nagar, Kotecha Nagar, Rajkot, Gujarat
Mall Timings: 8:30 AM To 9:00 PM 
8. IQ interior Furniture Mall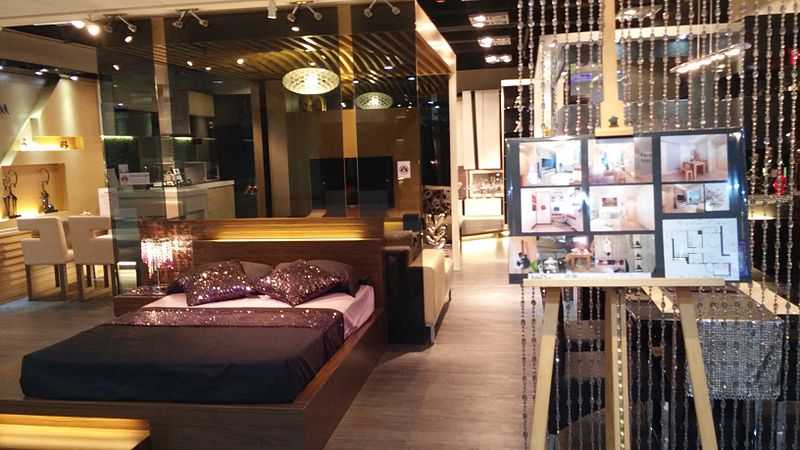 The IQ Interior Furniture Mall is a must-visit by someone who plans on buying new household furnishings or changing their house interiors. Here one can not only get the best quality of home furnishings made out of the best quality of wood available but also the customers can get advice from the workers as to which furniture would complement and suit their homes.  The customers can choose from a wide range of cabinets, shelves, cupboards, beds, and dining.
Highlights: Best king oh home furnishings available
Address: 80 Feet Rd, Near Balaji Petrol Pump Aarju Complex, Sorthiyawadi, Bhakti Nagar, Rajkot, Gujarat
Mall Timings: 9:00 AM To 8:00 PM
9.  Galaxy Shoe Palace and Shopping Zone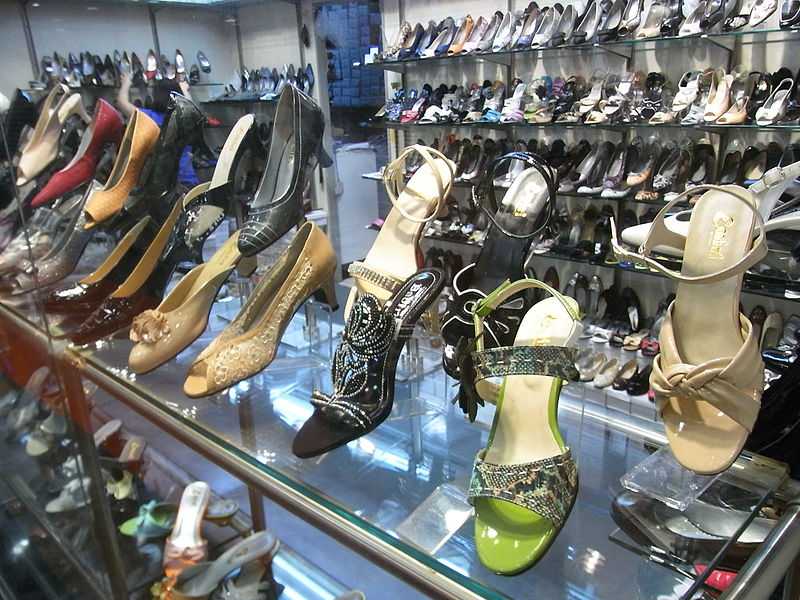 The Galaxy shoe place and shopping zone is a paradise for shoe lovers. One of the reasons that the residents visit it is that it sells all kinds of shoes of all brands whether they are local brands or famous and leading brands. It also sells apparels for both men and women and kids as well. It also sells other fashion-related products such as make-up. One can easily find their favourite looks over here.
Highlights: It sells all kinds of footwear from all brands
Address:  Rahul Complex, Palag Chowk, Kevdawadi Road, Kevdawadi Road, Rajkot, Gujarat
Mall Timings: 9:00 AM To 9:00 PM
The malls mentioned above not only provide its customers with the best quality of the product that is out there but it also provides them with the best customer service and also gives them advice on which product to buy and which would not only compliment them but their houses as well.