Economic globalisation and urbanisation for smaller towns involve a great deal of planning and execution. Hence, nowadays the construction of malls in even the smallest of cities serves a higher purpose towards a larger picture. Malls are a great source of income for the investors and the customers in terms of shopping for quality and a great deal of service acquired at a single junction.
The following are the top four malls in the city of Gwalior:
1. DB City Mall

Built in the city of palaces, this urban mansion of varying facilities is constructed exactly opposite the railway station. The DB Mall is an excellent getaway with friends and family. A developing juncture of technology and economy, the mall is comprised of a varied range of local and foreign brands such as Jockey, Woodland, and Colorbar etc. With a cinema hall for the latest movies to kid's play area, DB Mall provides everything. The mall also consists of a food court with a variety of restaurants and food outlets like that of Burger King, Dominos, fast food joints, and House of Candy etc. Ample parking space gives the customers convenience and making this place an overall must visit. This is the best mall in Gwalior if you are looking for branded goods.
Timings: 10:00 AM – 11:00 PM
Highlights: Kid's play area, INOX Cinema, Food court.
Address: LNUPE Campus, Kampoo, Gwalior, Madhya Pradesh
2. Dindayal City Mall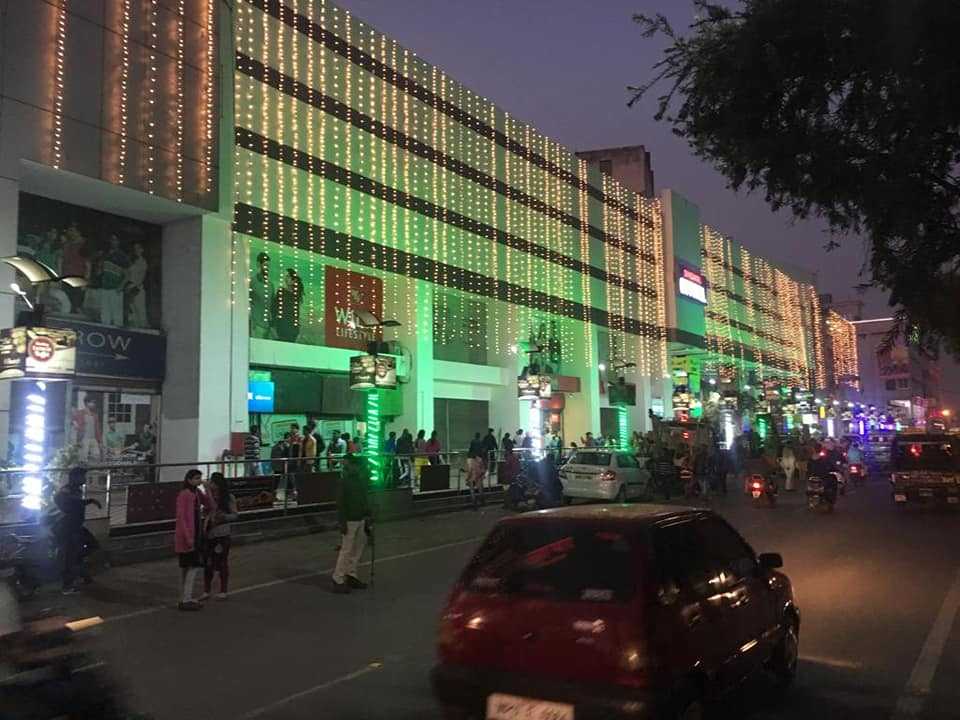 Dindayal city mall allows its customer to enjoy a lavish time during their visit. With creative interiors and decor, the mall displays an innovative way of attraction within the place itself. Dindayal mall is one of the popular malls in Gwalior, due to the many departmental stores lined up within the mall along with international brands. The mall approximately covers 2, 25,000 sq ft of area with more than 150 outlets of various restaurants including McDonalds and Dominos. Along with these an extensive range of showrooms, Beauty shops, Spa and Salons, and Electronic gadget shops etc. The mall is in Maharani Laxmibai Marg which is a central location of Gwalior.
Timings: 11:00 AM - 10:00 PM (Tuesday to Saturday) / 11:00 AM - 8:00 PM (Monday)
Highlights: Creative interiors, Kid's play room, Dine & Lounge.
Address: Maharani Laxmibai Marg, Phool Bagh, Lashkar, Gwalior, Madhya Pradesh
3. The Centeral Mall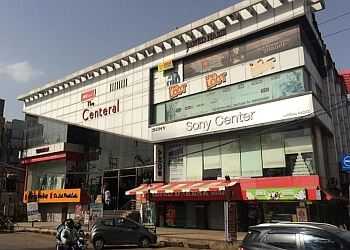 The Centeral mall is a shopping complex and game zone especially popular among the working public. With a broad range of goods and services available at this mall like that of Footwear, Home and Lifestyle, Apparels, Ethnic wear, Watches and Novelties, and Jewellery etc. The mall also possesses a Jawed Habib Salon which is quite famous for its quality delivery. With such a large area for shopping, the mall has with various restaurants and cafes such as the infamous 'Cafe 9o2' for some quick bites. The Centeral mall also provides wheelchair facilities to the disabled and elderly. Thus, an overall friendly mall, this place is a must visit!
Timings: 8:30 AM – 11:00 PM (On all days)
Highlights: Cafe 9o2, Jawed Habib.
Address: Sanatan Dharam Mandir Rd, Roshni Ghar Mohalla, Lashkar, Gwalior, Madhya Pradesh
4. Parasmani Mall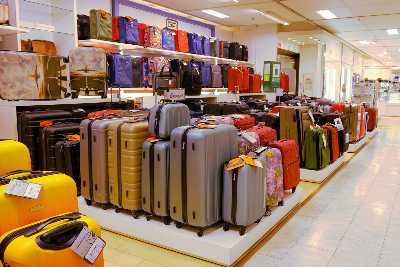 Parasmani mall accounts for shopping and a business centre. A large number of factory outlets for apparels such as Koutons and electronic gadget outlets such as HP, Lenovo, and Asus attract a vast amount of public. The mall is a market for many small scale enterprises and is a perfect example of taking a step ahead in the globalisation process. This mall is a must-visit for those enthusiasts who are interested in electronics and travel shopping.
Timings: 11:00 AM – 9:00 PM (Closed on Sundays)
Highlights: A wide range of factory outlets.
Address: Jayendra Ganj Rd, Roshni Ghar Mohalla, Lashkar, Gwalior, Madhya Pradesh
Gwalior is a beautiful city within the state of Madhya Pradesh. Its ancient palaces and forts have tremendous historical value. These malls in Gwalior are an example of the globalisation of the city. They serve the city's public and easy way to shop their daily essentials which are all present in one place.