A person's wedding day is one of the most important days of their lives, and the honeymoon is considered no less important. It is a time for you and your loved one to step away from the bustle of the world and enjoy each other's company. A honeymoon in Darjeeling provides the perfect backdrop with Kanchenjunga peering down and the tranquil-looking lakes surrounding you making for a honeymoon that you won't forget.
Here are a few things you can do in Darjeeling with your beau!  
1. Visit One of the Oldest Buddhist Monasteries - Ghoom Monastery

Founded in 1875, Yiga Choelig, otherwise known as the
Ghoom monastery
, is one of the oldest remaining Tibetan Buddhist monasteries in Darjeeling. The air of mysticism that surrounds the temple is sure to enchant you and your partner. The temple contains sacred Buddhist scriptures and is also well-known for a 15 ft high statue of Buddha. Share the sight of the brightly coloured temple and its bright gold detailing with your loved one.
Timings:12:00 AM - 12:00 PM daily
Address:Yiga Choeling Monastery, PO Ghoom, District Darjeeling, West Bengal, India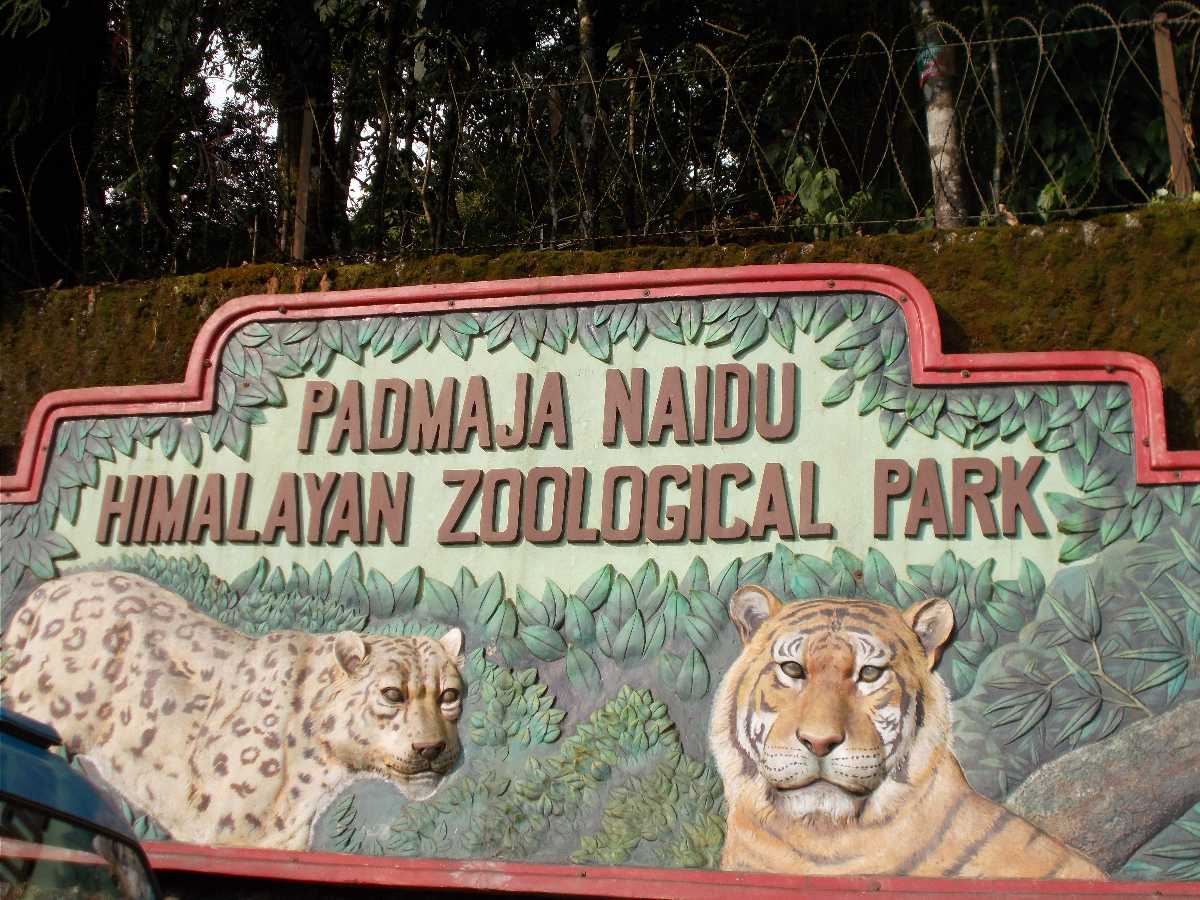 The Padmaja Naidu Himalayan Zoological Park is not your ordinary zoo. This specialised zoo, the only one of its kind in the country, is world-renowned for its success in its breeding programs of critically endangered Himalayan animals. Red pandas, snow leopards, Tibetan wolves and plenty of other animals that will be near to impossible to see in the wild are under the protection of the zoo. Don't miss out on the opportunity to marvel at these majestic and rare mountain animals with your beloved during your honeymoon in Darjeeling.
Timings:- 8:30 AM - 4:30 PM 
Entry Fees: Indian and SAARC nationals - INR 20 per person, Foreigners - INR 50, Camera - 10 INR
3. Find Some Inner Quiet at Peace Pagoda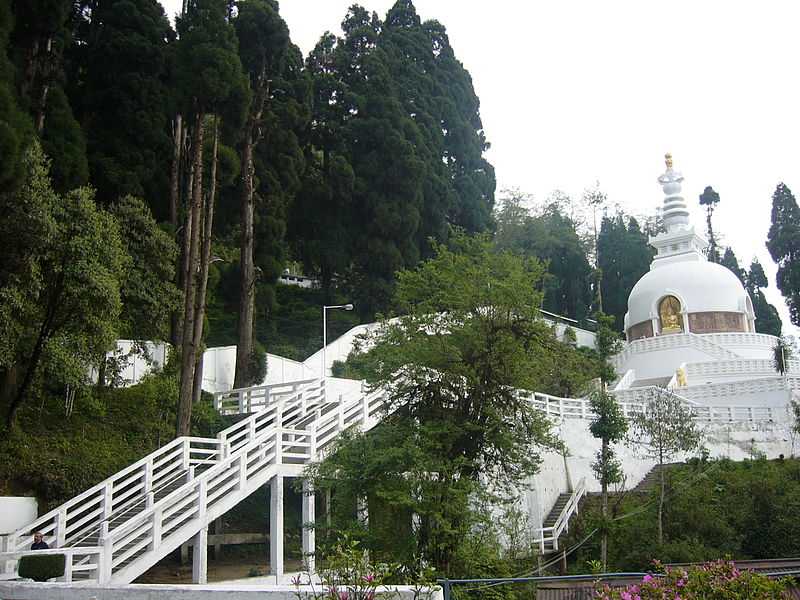 What better way to inspire peace and tolerance in your marriage than by visiting the Peace Pagoda in Darjeeling? The Peace Pagoda is a monument to the values of Buddhist tolerance of all races and religions, and the elegant beauty of it is sure to inculcate these virtues in both you and your loved one. Located less than a 10-minute drive away from the centre of Darjeeling town, this tranquil monument is a must-visit for all happy couples beginning their marriage.
Timings: 4:30 AM - 6:30 PM daily
Address: West Point, Darjeeling, West Bengal
4. Walk Through Happy Valley Tea Estate with Your Love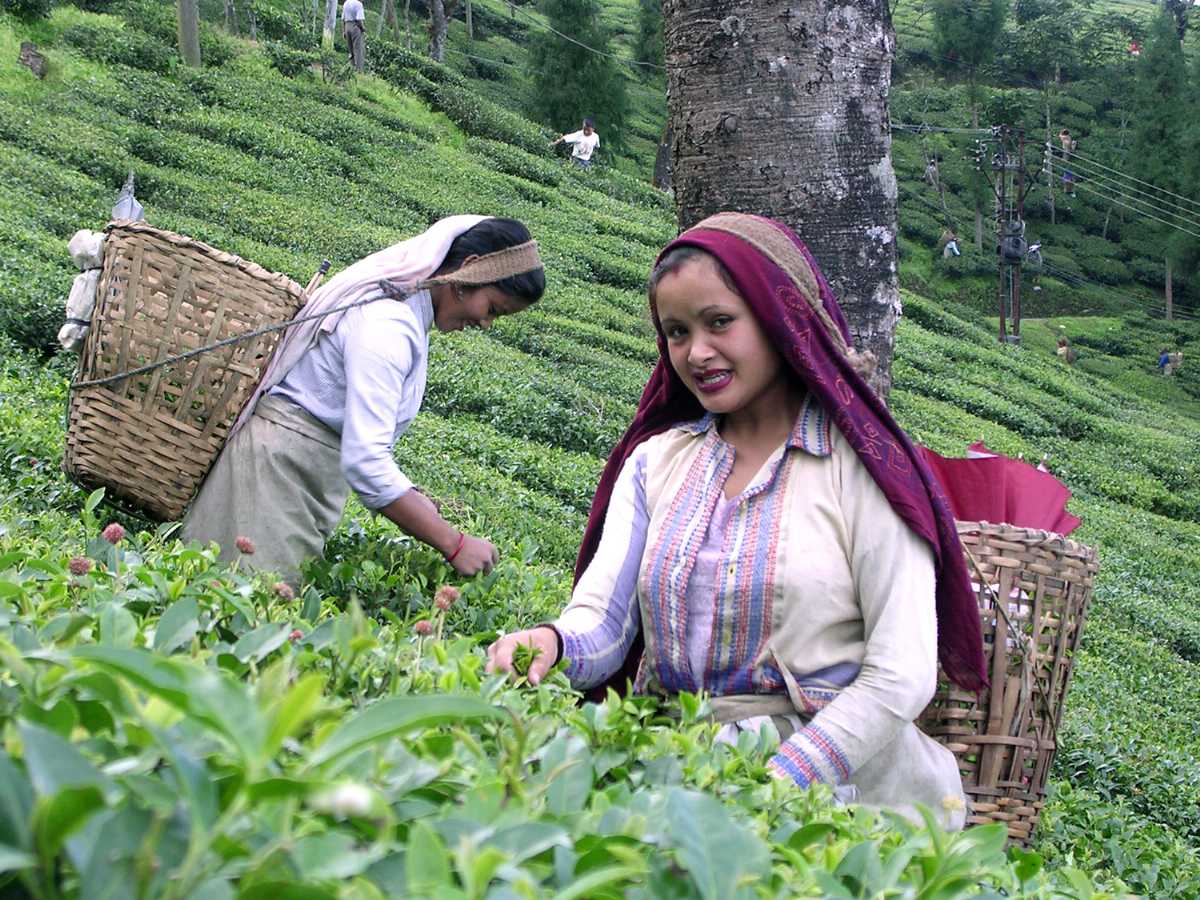 Take a romantic stroll, arm-in-arm, through the lush tea estates of Darjeeling and go on a guided tour on one of Darjeeling's oldest and largest tea estates. Spectacular views of the awe-inspiring Himalayas and the vibrant green tea plantations ensure that this is no ordinary tea plantation visit. Guided tours give visitors a unique insight into how the world-famous Darjeeling tea is farmed, cultivated, and finally processed. No honeymoon in Darjeeling would be complete without purchasing some of this Internationally-acclaimed tea at the factory boutique to take some home.
Timings: 9:30 AM - 4:30 PM 
Tour Prices: INR 100 per person
5. Watch the Sunrise over Kanchenjunga and Everest at Tiger Hill  

A sunrise is unarguably one of the most idyllic sights anywhere, but watching the sun rise over two of the highest points on Earth is merely incomparable. It only fits that you're able to share these moments with your loved one, and Tiger Hill offers you just that opportunity. A short 13 km drive away from Darjeeling, watch from the summit of Tiger Hill as both Kanchenjunga and Mount Everest come to life in the light of the sun before the sun rises above both these majestic mountains. These sights are indescribable, but where's the need for words when both you and your partner can watch this spectacle together?
6. Take a Step Back in Time and Travel on Darjeeling's 'Toy Train'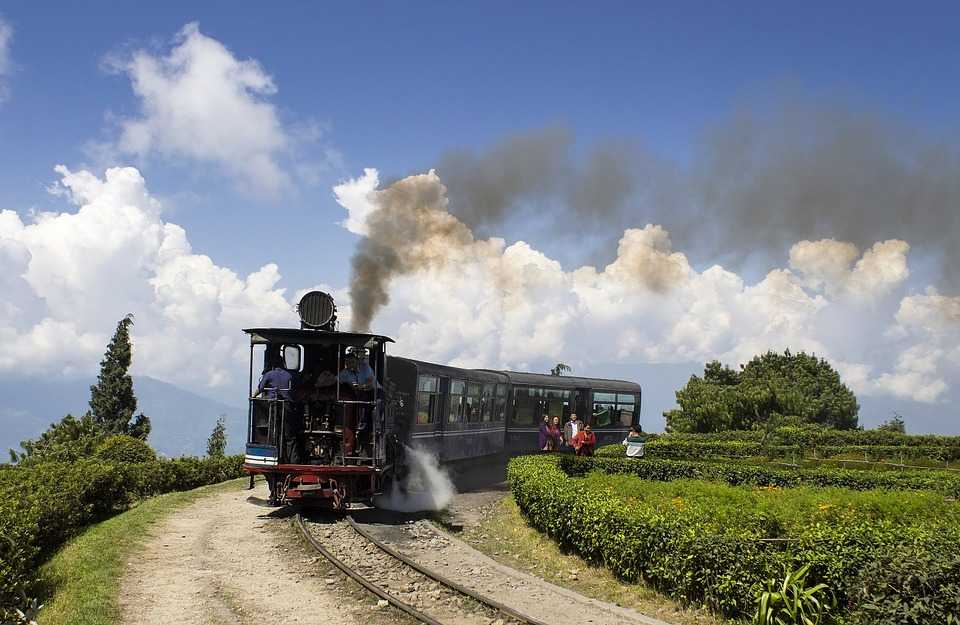 The Darjeeling Himalayan Railway runs for about 90km and is recognised as a UNESCO World Heritage Site. It snakes up between Siliguri and Darjeeling offering spectacular views of the mighty Himalayan mountains. Also known as the 'Toy Train', the sights on the route promise to enthral your senses. The experience of riding in a steam engine built first in the late 1800s is worthy of regaling over and over again, and will surely keep you talking about your honeymoon in Darjeeling.
Ticket prices: Diesel Engine Rides: INR 805/-. All first class seats.
Steam Engine Rides: INR 1,405/-. All first class seats.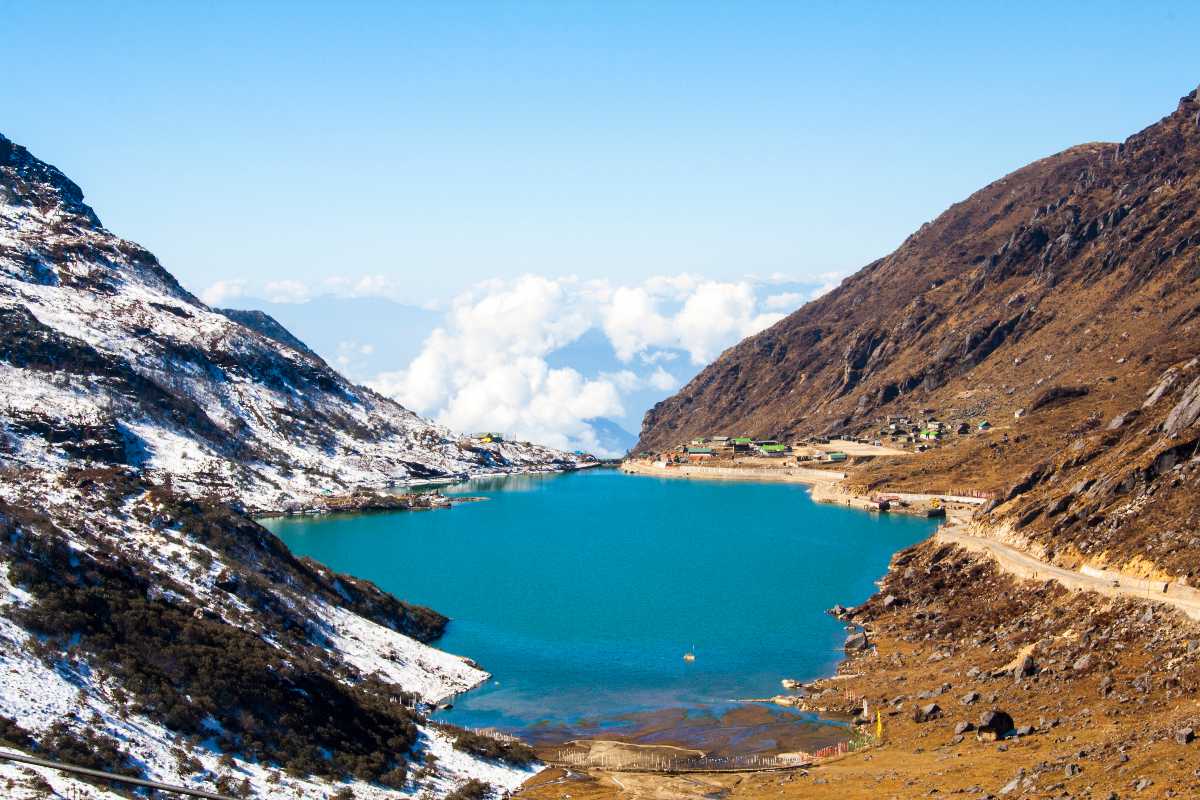 Take your honeymoon in Darjeeling to the next level, literally, by visiting one of the highest lakes in India. Situated above an altitude of more than 12,000 feet, Lake Tsongmo becomes a frozen wonderland during the winter season and is a popular destination for tourists looking to experience snow. The lake reflects different colours during the different seasons of the year. Take a yak ride along the beautiful lake and immerse yourself in the stunning mountain landscape as you and your partner get a unique perspective of the area.
8. Go Shopping for Local Handicrafts at Mall Road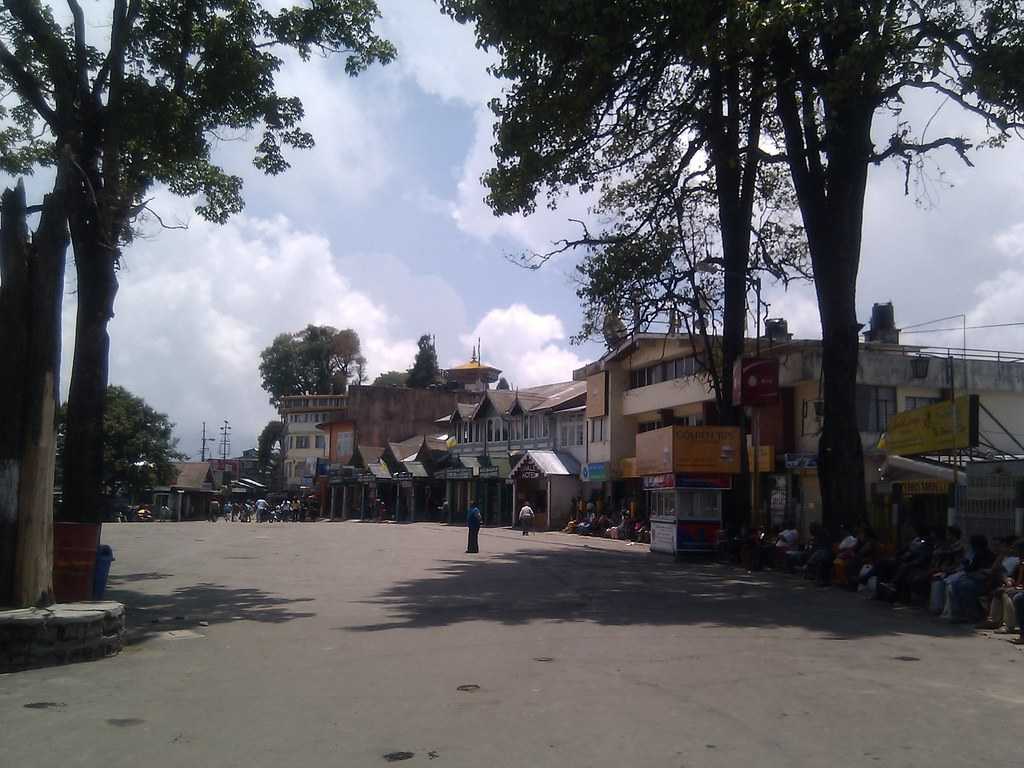 Chowrasta or Mall Road in Darjeeling begins at a junction of four roads, rounds Observatory Hill, and comes back in a loop to the beginning of Mall Road once more. The lifeblood of the town of Darjeeling, Mall Road sees may locals doing their morning exercises and beginning their day here. Vendors selling aloo dum and the many benches spread out through the roads allow anybody to take a moment and breathe in the crisp mountain air. Many small kiosks selling local handicraft and artisanal work populate the side of Mall Road, making it the perfect place to shower yourself and your loved one with gifts as souvenirs of your honeymoon in Darjeeling.


9. Fall in Love Again at Lover's Road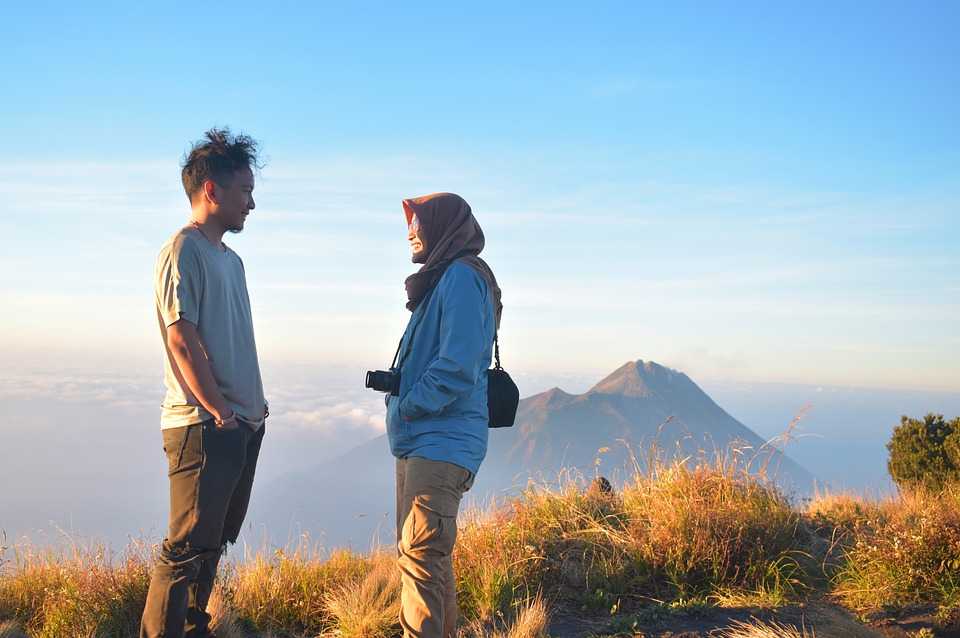 With a name like Lover's Road, it would be remiss for a honeymooning couple not to take this beautiful walk. Panoramic views of the Kanchenjunga range are sprinkled through this 3 km narrow mud road that skirts the side of a steep hill. Named Lover's Road for the scores of local teenage sweethearts that frequent this walk, it is a chance to share a quiet and intimate walk with your loved one. Beginning near the Ropeway Station and continuing until the Tibetan Refugee Centre, Lover's Road invites you to walk the same, beautiful path that many lovers have walked before.
10. Where to Stay on Your Honeymoon in Darjeeling?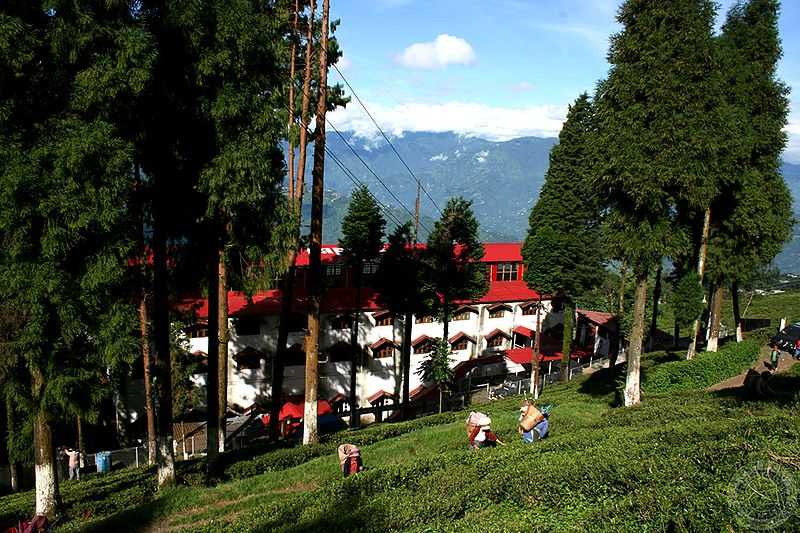 Magical nights spent at cosy cottages are an integral part of a honeymoon in Darjeeling. Darjeeling has options that suit all budgets from upscale resorts that cater to your every whim and fancy, to more budget-friendly options, that offer a more homely ambience without breaking the bank. Here are a few options you might consider for your honeymoon in Darjeeling:

Luxury hotels:
1. Mayfair Darjeeling - Average cost per night; INR 25600
A former summer home of the Maharaja of Nazagunj, the Mayfair is situated in prime locality in Darjeeling and is equipped with state-of-the-art amenities and its staff is sure to take great care of you.
2. Chamong Chiabari Mountain Resort and Spa- Average cost per night; INR 21000 - INR 31000
Beautifully set right amidst the hills in Darjeeling, the Chamong Chiabari Mountain Resort promises to be make your honeymoon in Darjeeling one to remember.

Economy hotels:
1. Central Heritage Resort and Spa, Darjeeling- Average cost per night; INR 6100 - INR 8200
Located right along Mall Road, Central Heritage Resort and Spa offers the best of both worlds; easy accessibility and unmatched views of mountains.
2. Sterling, Darjeeling- Average cost per night; INR 10800 - INR 12100
Situated on Ghoom road, The Sterling hotel offers all modern facilities to ensure your honeymoon in Darjeeling is relaxing as possible. The Ghoom Monastery is a stone's throw away from the Sterling hotel.

Budget hotels
1. Traveller's Inn- Average cost per night; INR 2900 - INR 3500
The Traveller's Inn gives people an unbridled view of the Kanchenjunga range for a price that is sure to accommodate any budget.
2. Hotel Palbheu - Average cost per night; INR 2400 - INR 2700
The Hotel Palbheu offers guests well-kept and cosy rooms and suites and is located on Hill Cart Road at very reasonable rates.
Which of these activities would you visit on your honeymoon in Darjeeling? Let us know in the comments below!