Situated in Jhunjhunu district of Rajasthan, Nawalgarh is one such town which showcases an authentic cultural heritage of the Shekhawati region. Lying at a distance of just 30 kilometres from Sikar city and 39 kilometres from Jhunjhunu city, the town is famous amongst both local and international tourists for its olden style Havelis. It is even considered as the 'Golden City of Rajasthan' for this reason.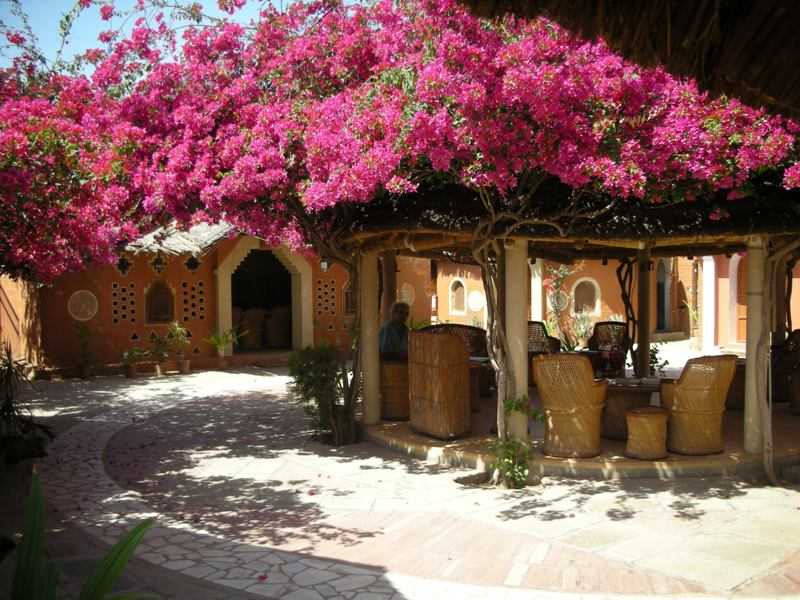 Your visit to Nawalgarh would be a cultural replenishment. Flourishing in local traditions and cultures along with regional cuisines, this stay place housed in such a colourful town was even conferred the Responsible Tourism Wild Asia Award of 2013 for its quality services and hospitality.
Stay Options at Apani Dhani Eco Lodge

1. Superior Double Room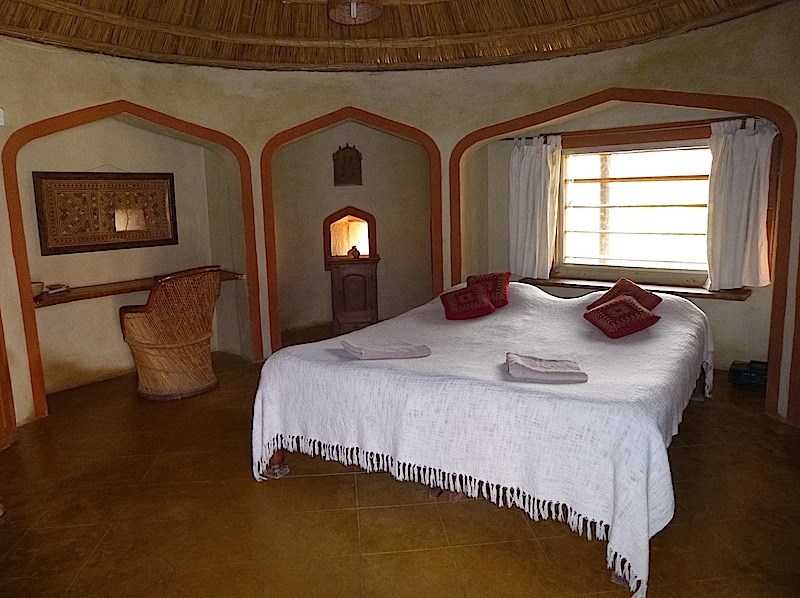 Price Per Person Per Night: INR 2,229

The Superior Double Room of Apani Dhani Eco-Lodge homestay is equipped with two single beds, a room heater, seating area, mosquito nets, a private toilet and an ensuite bathroom. Located on the ground floor, these rooms give you a view a window-view of the inner courtyard.
2. Bungalow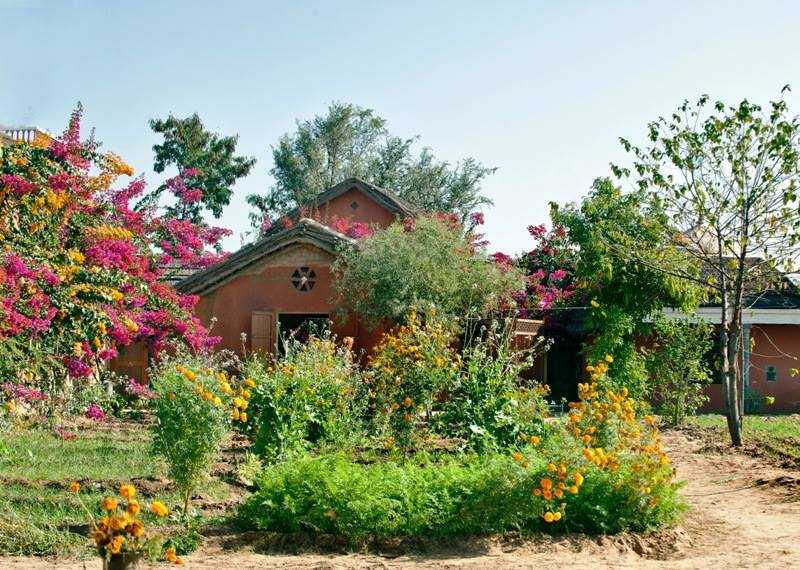 Price Per Person Per Night: INR 2,565

The Bungalow room offers pretty much the same amenities as the Superior Double Room, in addition to two single beds.
Amenities Offered
Free Wi-Fi
Laundry
Breakfast (Charged additional to room charges)
Lunch Packaging services
Car and Bicycle rentals
Special diets (prepared on request)
Designated smoking area
Non–Smoking rooms
Motorcycle tours of Nawalgarh (Additional charges)
Lodge Highlights

Apani Dhani Eco-Lodge homestay is recommended especially for those travellers who look for home food. Owned by a single-family, the interiors of the eco-lodge reflect the local, rural ambience of the town.
You may even indulge in different activities with the owners, such as organic farming, art & craft workshops, cooking classes and music performances.
Nearby Tourist Attractions
1. Bal Qila Fort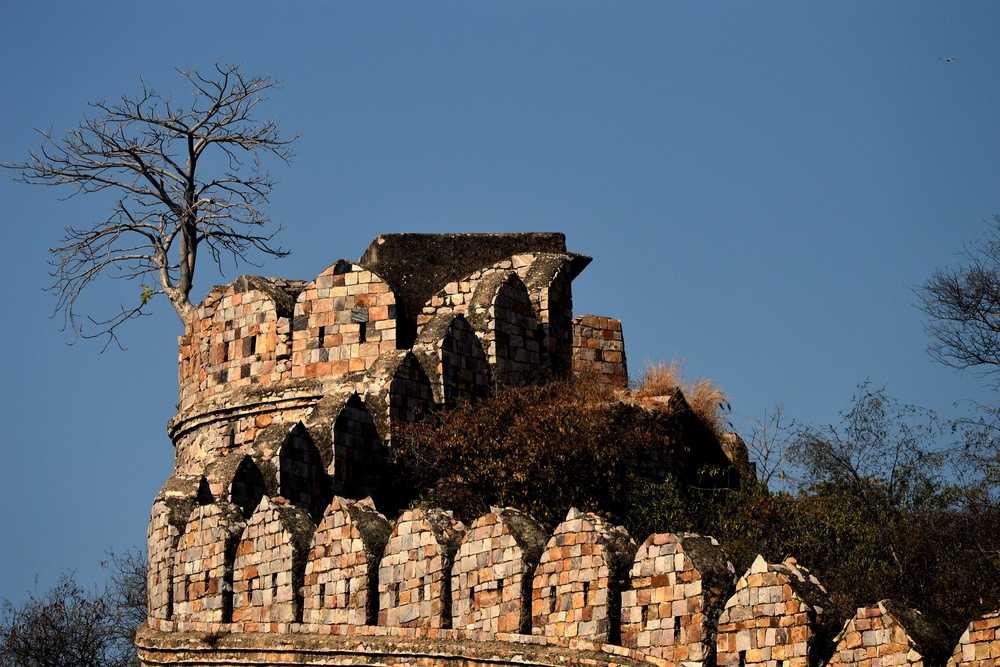 Built originally by Maharaja Nawal Singh in 1678 AD, the Bal Qila Fort dates back to the period when the Maharaja founded Nawalgarh. Used as a royal residence for many years, the fort premises is home to many different banks of Nawalgarh along with a few government offices. There is even a small market inside the fort, which you may visit for shopping purposes.
2. Sheesh Mahal
Situated on the southeastern end of Bal Qila Fort, the Sheesh Mahal is one such place which you ought to visit on your trip to Nawalgarh. The unique thing about this palace is its intriguing interiors, which are made entirely of mirrors. The ceilings of the Palace are decorated with eye-catching frescoes depicting scenes of historical events which took place at Nawalgarh. The entry fee for the Sheesh Mahal is around INR 20 per person.
3. Dr Ramnath A Podar Haveli & Museum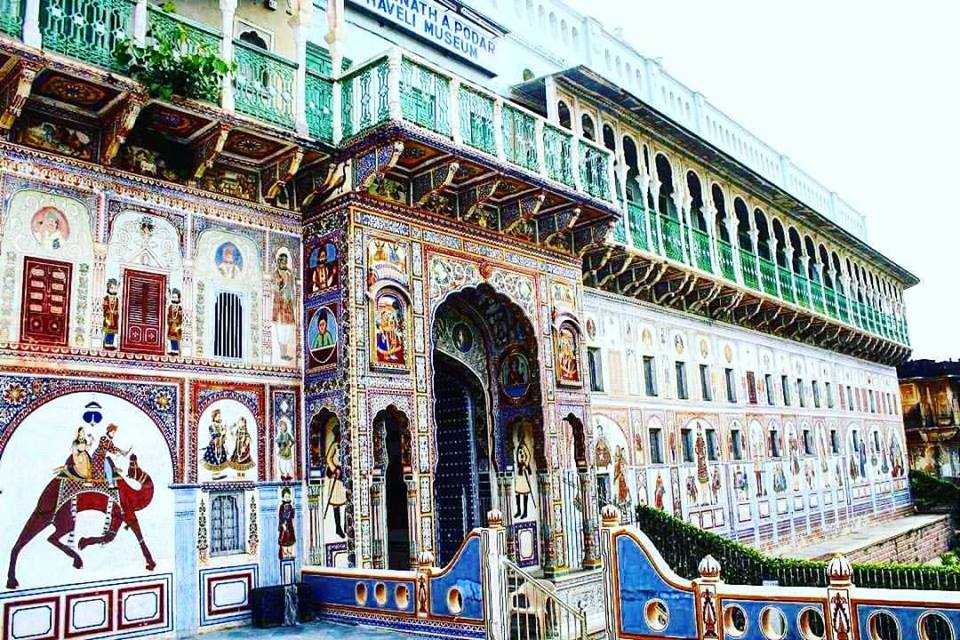 Present on the eastern side of Nawalgarh, Dr Ramnath A Podar Haveli should be your next tourist attraction to visit during your stay in the town. As per historical records, the Haveli was built around 1902 AD and is also known as Podar Haveli or Anandi Lal Podar Haveli amongst the locals. On your visit to the place, you may visit the museum to witness the beautiful paintings decorated throughout the museum.
Apart from this, other tourist attractions which you may visit on your trip to Nawalgarh include Murarka Haveli, Aath Haveli, Bedia Haveli, Bansidhar Bhagat Haveli and Choodi Wali Haveli. Visiting them will surely allow you to get a glimpse into the cultural heritage of Nawalgarh.
Regional Cultural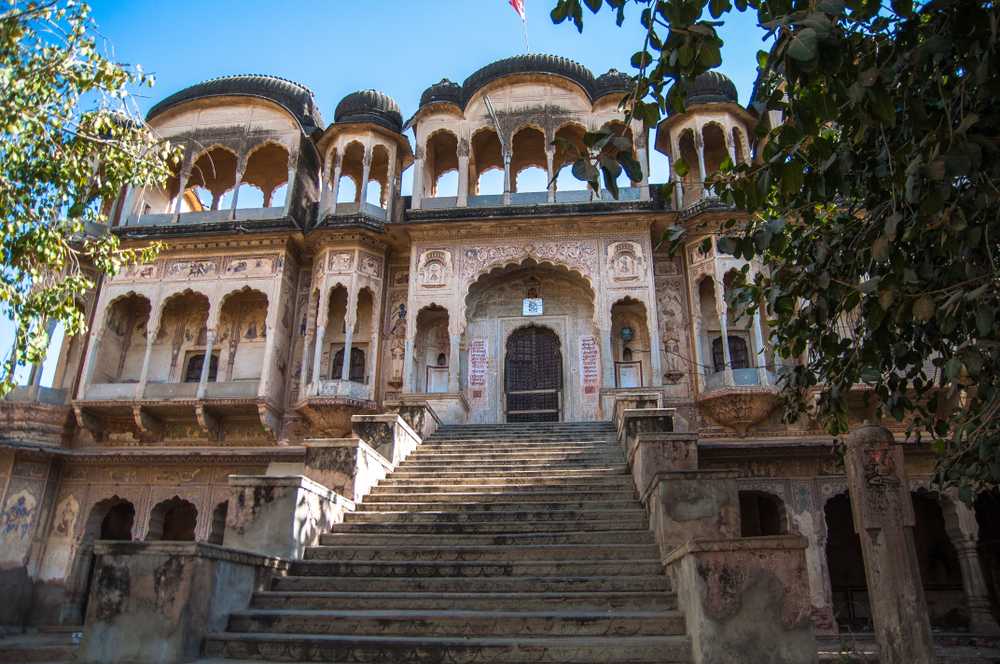 Nawalgarh is primarily a rural area of Jhunjhunu district in Rajasthan. So, compared to any other place, you may indulge yourselves into the cultural and social environment of the site. The atmosphere is all the more authentic during February when Nawalgarh hosts the local Shekhawati Festival.
Best Time to Visit Nawalgarh
September to November and January to March is the best time to visit Nawalgarh as the weather is quite pleasant.
How To Reach

Via Airways
To reach Nawalgarh via airways, the nearest airport is Sanganer Airport of Jaipur. From there, you will have to travel via roadways to reach Nawalgarh. You may also travel to Nawalgarh via railways by boarding train from Jaipur Junction Railway Station.
Via Railways
To reach Nawalgarh via railways, you may book tickets for Nawalgarh (NWH) station. Jaipur–Loharu Passenger, is one such train which connects Nawalgarh with Jaipur, a major Indian city of Rajasthan.
Via Roadways
If you are planning to travel via roadways to Nawalgarh, then you need to drive along National Highway 8 (NH 8) or National Highway 11 (NH 11) to reach Nawalgarh. You may rent a car or a jeep to travel within Nawalgarh.
Tips
Carry sunscreen lotion as temperatures can be high during the daytime
Carry a hat or a cap while travelling to avoid getting a tan
Have you been to this eco-lodge? What do you think about this sustainable accommodation? Do you plan to visit it anytime soon? Let us know in the comments below!