Taghazout is a village in Morocco, most known for its aqua waters and surfing. It is so popular among surfers that it is sometimes called the surfing capital of the African country. So if you're planning a trip to Morocco, it is worth adding to your itinerary. But before you visit, you can read ahead for some facts and tips about surfing. Then you can visit the village to surf effortlessly over the popular locations. So let us find out all you need to know about surfing in Taghazout.
Best Surfing Spots in Taghazout
The perfect spot in Taghazout may differ for every person due to their skills. All surfers visit the village, from beginners to intermediates to experts. So it makes sense that they like varying locations. Hence, we have compiled an ordered list to give you the best locations according to your level. We began from the most beginner-friendly and went to the more challenging spots. So the list is compiled in ascending order of difficulty.
1. Banana Point

The Banana point, or Banana Beach, is one of the most popular spots in Taghazout. If you're coming to learn surfing from the start, this is the place for you. Even in winter, the waves are much gentler. So you would see many people practicing here at any time of the day. It is centrally located so it would be close to where you stay.
2. K17

Similar to the above spot, K17 is also popular among beginners. It is not as famous, but you can still witness learner groups there. True to its fame, it has gentle waves to help you get the hang of surfing. Though huge waves are not common here, the slower waves will help you understand the technique better.
3. Devil's Rock

By looking at the name, you would think it should be lower on the list. But this spot is ideal for beginners and intermediates. It is placed close to Banana beach and offers similar gentle waves. Since it has lesser fame than some other spots mentioned here, you can practice in peace.
4. La Source

La Source is another spot for intermediate surfers or learners with moderate waves. The wave peaks break both ways and provide ideal opportunities. While you need some skills to surf here, you can improve your front-surfing techniques at the same time. The reef floor at La Source may seem intimidating, but it is unique, and you can stay safe with the correct techniques.
5. Hamza

Hamza is another well-known beach, equally among locals and tourists. While it is a benefit, it could also be a polarizing point for some. The crowds here are massive- so you may get overwhelmed. If you prefer surfing with the community- this is the perfect place. Their waves are perfect for Intermediate level surfers.
6. Boilers

While Boilers may not be home to the biggest waves, they may be home to some of the fastest. It is known among surfers for the speedy pace they enjoy. However, it is recommended for people with Intermediate knowledge and above. Since the swells can reach up to 8-10 feet, it can be slightly challenging.
7. Anchor Point
As far as fame is concerned, Anchor Point remains on top due to its rich historical importance. It has been a hotspot for surfers since the 60s and still holds its title. It is perfect for intermediates and experts wishing to hone their skills and have fun. You can expect many big to medium waves to enjoy.
8. Draculas

The name Draculas comes from the landscape of this beach. The beach has many reefs and rocks, much like Dracula's teeth. So you can assume that it is for experts to visit due to the challenging nature. The swells here are unforgivingly fast and high, so you must go here if you've already practiced your skills.
9. Killer Point
Killer Point has been named one of the most challenging surfing spots in the city. And true to the title, the surfing experience here is full of adventure. After a long paddle, you can reach the huge waves to conquer. But even the most skilled people need time to adjust to the experience Killer Point offers.
10. Imsouane
Imsouane isn't technically in Taghazout, so it isn't at the bottom of the list because it is challenging. You can reach there in an hour or two and enjoy the waves. While surfing is also enjoyable, people mostly visit the point for longboarding. The scenic landscape and ideal waves make for the perfect day out of the city.
Taghazout Surf Camps
Surf camps are essentially planned surfing trips with accommodation and guided learning. Experts and experienced surfers do not choose this, but it is famous among beginners and learners. The camps provide step-by-step training routines to improve your surfing skills methodically. So you won't have to learn alone, and you can follow the schedule and your trainer's instructions to get results.
Here are some such surf camps you can book in Taghazout:
1. The Yogi Surfer 8-Day Surf Camp
The Yogi Surfer is a well-known luxury hotel offering surf camp and due lessons. The hotel itself is scenic, but they also provide guidance, daily lessons, food, accommodation, etc. However, being a luxury camp will cost you more than others on the list.
Price: Approx. $ 992 (Subject to change)

Duration: 8 days, 7 nights (Accommodation and meals included)

Address: KM 13, Route d'Essaouira, Tamraght
2. Surf Maroc 8-Day Surf Camp
This boutique hotel preserves the history of Taghazout while still introducing it to newer people through surfing. It covers lessons, accommodation, meals, etc. You must pay extra for a surfboard and clothing if needed. However, it is still a reasonable price for an experience of a lifetime.
Price: Approx. $ 785 (Subject to change)

Duration: 8 days, 7 nights (Accommodation and meals included)

Address: Centre Ville Taghazout
3. Hash Point Surf Camp 7-Day Surf Camp
If you're looking for a more affordable option that can still give you an ideal experience, Hash Point is for you. Their plan offers accommodation, daily lessons, food, etc. Moreover, they provide the surfboard, wetsuit, and back-and-forth shuttle service for no extra cost too.
Price: Approx. $ 630 (Subject to change)

Duration: 8 days, 7 nights (Accommodation and meals included)

Address: Rue Tayoughte 107, Taghazout
Best Time for Surfing in Taghazout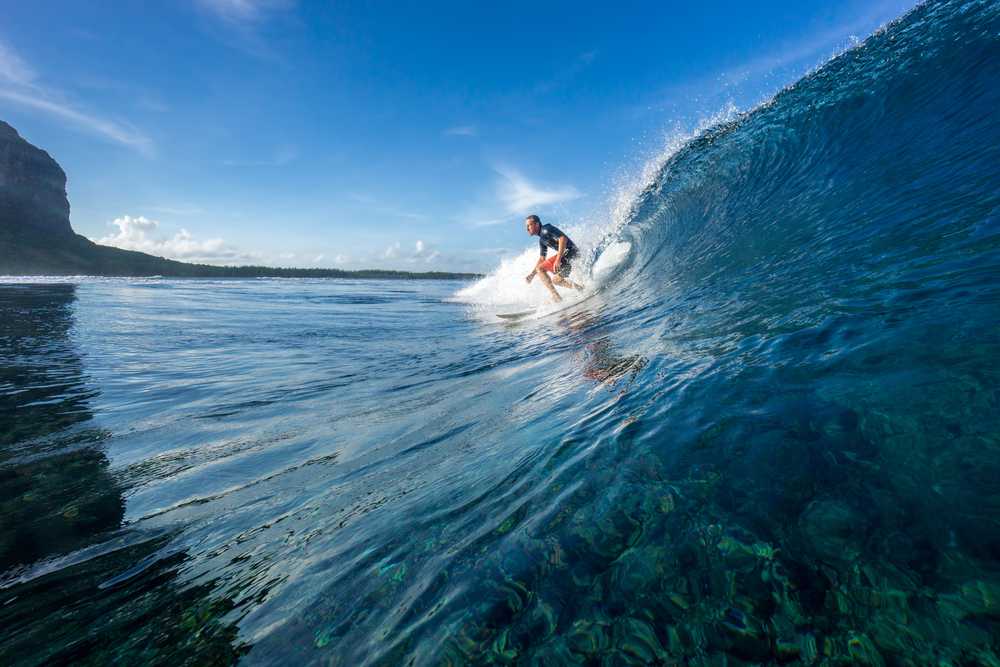 Since you will be much closer to the equator, summers and winters will be tolerable seasons. So technically, you can swim or surf in both seasons. While the nights get cold, the daytimes allow you to surf. You can pack a wetsuit to protect yourself from the cold water, and you're good to go. But the real question is, which season would be the best to surf here? Here are both seasons and what they offer surfers in Taghazout:
Surfing in Summers
Summer might sound like the perfect time due to the general idea of surfing elsewhere, but it is not true. The temperature in the summer in Taghazout is perfect, no doubt. Some people may feel the heat is intense, but it is relatively better than in countries farther south. However, the temperature is not the main problem here- the waves are. During the summer months, you will see slow and soft waves. So you won't see many people out and about surfing. But if you are a beginner and want to start at a very slow pace, you could still be here in the summer. Ideally, winters are much better as you won't see much progress in your skills, even as a beginner, due to the subtle waves.
Surfing in Winters
Winter is the ultimate time you will witness hundreds of people surfing on the beach. Due to the wind and tidal behavior, the waves around this time are large. And the bigger the waves, the better you can surf on them. For experts, this is the perfect time as they can get surreal experiences of riding huge waves. But even for beginners, surfing would not be intimidating. While swells are generally bigger, not all beaches have the same pattern. Some locations have slightly subtler waves to begin with. If you ask anyone in Taghazout, they would tell you to try surfing in the winter months, mostly November- January. And the temperatures will not be cold either- it would be the perfect weather for a fun surfing experience.
Tips for Surfing
Choose an all-inclusive package when opting for surf camps. Apart from the mentioned ones, there are tens of other camps in the village. However, you must choose the all-inclusive ones so that the package takes care of equipment, food, and everything else.
Rent your surfboard from a local store to get the best deals. Stores like the Almugar Surf shop have many kinds to choose from. If you prefer surfing on your own, this is ideal for you.
Choose hourly lessons instead of a package from surfing instructors. The surfing camp schedules can be too restricting for some, so you can even attend hourly lessons. Places like Planet Surf Camps offer lessons with equipment included for as low as $27.
Search the local food spots to satiate your hunger beforehand. Surfing is draining, so you can visit local spots like World of Waves or L'Auberge Restaurant to have a hearty meal.
Choose from dorms to luxurious rooms based on your requirement. If traveling on a budget, go for dorm beds for as low as $10 a night. But if your budget is a bit higher, you can find a comfy room in one of the many hotels.
Taghazout has rightfully earned fame as one of Morocco's most popular surfing hotspots. Its scenic beaches and stunning natural beauty are unparalleled. But due to the popularity, you can also find many surfer-friendly options. From all-inclusive surf packages to individually planned elements- it is all available. We hope our tips have helped you find the location, program, and other details for your next trip to Taghazout.