Running along the river Godavari (Western Godavari), Papikondalu mountain range is located in Rajahmundry, Andhra Pradesh. Papikondalu is a sheer eye-candy. As the hills get closer to the visitor, the width of the mighty Godavari becomes narrower.
About Papikondalu
Initially named as 'Papidi' Kondalu with Paidi meaning the middle partition of a woman's hair in Telugu, this view is said to resemble that partition. However, the region came to be known as Papikondalu in the local language eventually. The river narrowing its twists and turns along with the Papi Hills is a breathtaking sight! Its beauty is often compared to Kashmir's, as the area around the ranges is quaint and bountiful with nature. The ranges also boast of waterfalls at Munivaatnam.
Regional Highlights
You can indulge in a unique experience of staying in Kolluru (bamboo huts) alongside the beautiful hill range. Pattisam is a small village island, named after one of Lord Shiva's weapons. The area is famous for a temple of Lord Veerabhadra. Peranthallapi is a hub of handicraft items such as small bamboo huts, toys and other souvenir items.
Nearby Attractions
1. Papikondalu Hills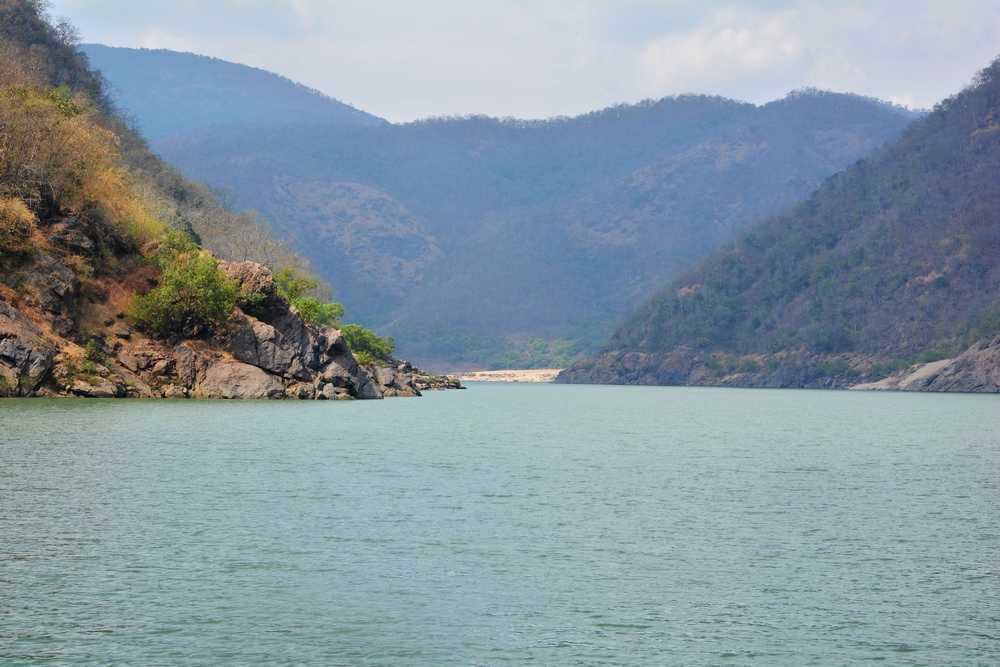 The mountain ranges are named from the Telugu word meaning partition since the aerial view of these mountains resembles a separation a woman makes in her hair.
2. Gandi Pochamma Temple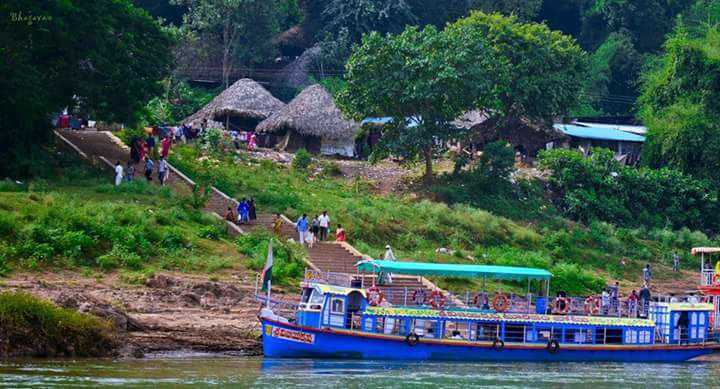 The Gandi Pochamma Temple is situated in Gonduru village at the banks of the River Godavari.
3. Perantapalli Village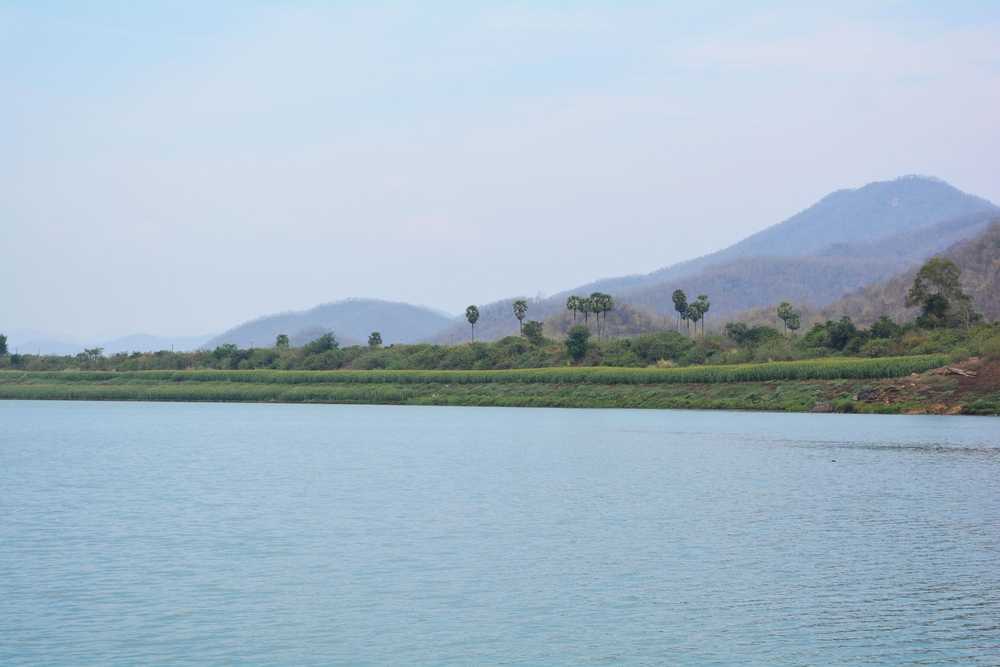 Perantapalli Village is a quaint little village along the banks of the river Godavari. Ramakrishna Muni Vatika (Ashramam) and Veereswara Swamy Temple are the two touristy spots here.
4. Jamalapuram Temple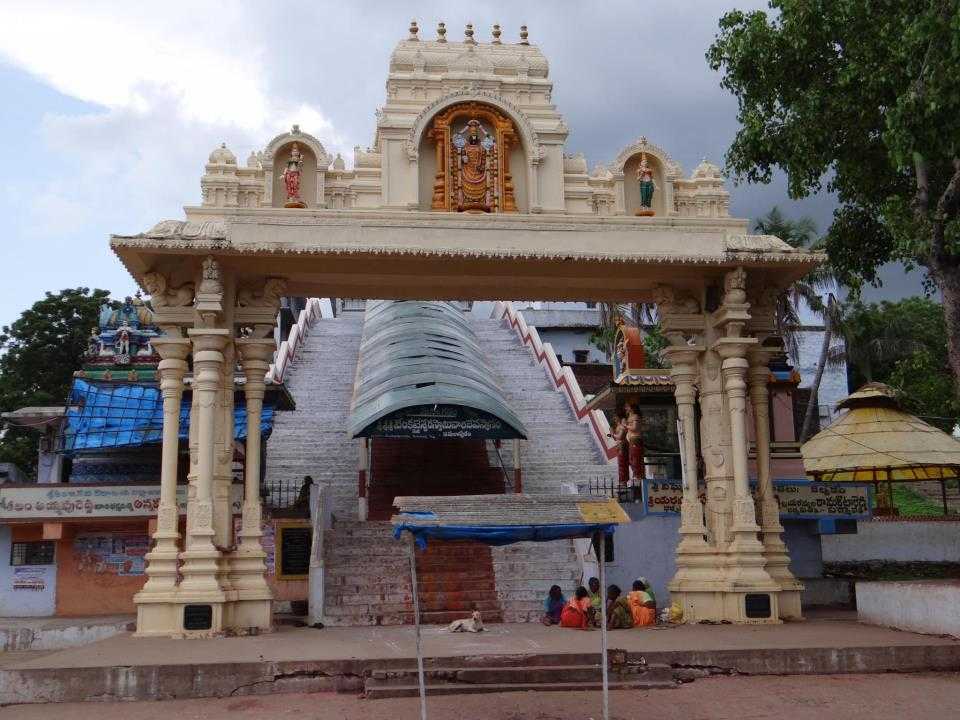 Situated in Jamalapuram village near Yerrupalem town in the Khammam District, Jamalapuram Temple is presided by the Hindu deity, Swami Venkateshwara to whom the temple is dedicated.
5. Papikondalu National Park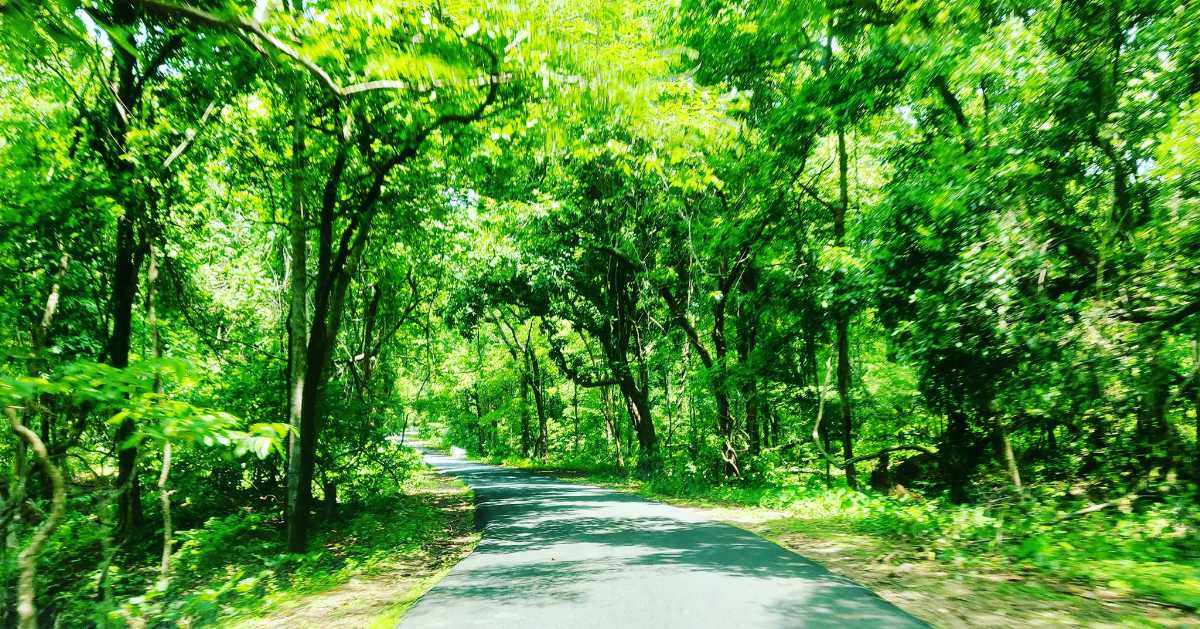 Covering a significantly vast area of over 1000 km square, Papikondalu National Park in Andhra Pradesh's East and West Godavari districts is a beautiful forest reserve offering stunning views of nature and rich biodiversity of flora and fauna. The area was only recently declared as a national park in 2008.
Travelling Within Papikondalu
Local buses are the cheapest mode of transport here. However, if you're time-bound, hiring a cab or private vehicle for a day would be more feasible. You can also avail low fare taxis to commute to your planned destinations. To reach the ranges, the boat is preferable and even a more exciting route.
How to Reach
Papi-Kondalu is easy to reach from all the nearby cities. The nearest airport and railway station is located in Rajahmundry, which is around 60 km away. NH-5 passes through it and has excellent road connectivity with all the major towns in the vicinity. There are also boat services available from Rajahmundry, though they are few.
Via Flight
Situated near Madhurapadi, the Rajahmundry Airport is the nearest airport. Jet Airways and Spicejet are the major airlines providing regular services. They have running flights from Chennai, Bangalore, Hyderabad and Vijayawada. Taxis can be hired from the airport to take you to Papi Kondalu.
Via Train
Papi Kondalu doesn't have a railway station; the nearest railway station is Rajahmundry Station which is one of the essential stations in Andhra Pradesh. Many trains connect the region to different parts of the country. It is around 150 km from Vijayawada and 220 km Vishakhapatnam. Taxis are readily available for hire from the railway station to Papi Kondalu.
Via Car/Cab
If you're travelling from Khammam district, you can take either the public bus or taxi to reach Bharachalam. From the East Godavari district, you can hire a cab to Rajahmundry. From East Godavari, there is a 35km ghat road to reach Papi Kondalu range.
Via Boat
The boat journey from either Rajahmundry or Bhadrachalam is a must-try! You can either opt for a small motorboat accommodating five people (drive included) or river streamers with 50-60 seating capacity. Approximately an 8-hour voyage, the journey goes via other sites such as Perantallapi, Pattiseema and Pattisam along the way.
Cost Per Head

Adults: INR 500
Children: INR 400
Treks and Camps:
You could also halt for trekking and camping on the riverside.
Best Time to Visit
October to March is the best time to visit Papikondalu. It is advisable to avoid the summers as the region experiences high and humid temperatures during this time. The monsoon lasts between July and September. Winters are quite pleasant as well, thus an ideal time to make a trip to Papikondalu.
Tips
Generally, refreshment and meals are provided by the boat operators. However, you can carry your own snacks and drinking water.
Boat trips are also conducted by Andhra Pradesh Tourism Development Corporation (APTDC) from Rajahmundry are either of one or two days.
There is a lack of good eating joints; thus, it is advisable to carry your own food. Although small hotels are offering decent food, it's good to carry some along with you just in case the meal is not satisfying.
So, what do you think about Papikondalu? Have you been here before? Do you wish to visit this mesmerising mountain range sometime? Let us know in the comments below!