Located in the northern part of India, Himachal Pradesh is a destination on everyone's travel list. Famous for its hill stations from Shimla, Dalhousie, Manali, Chail to Dharamshala, the Himalayas, and even religious sites, the state is known as 'Dev Bhoomi' or the 'Abode of Gods or Land of Gods'. And if you're an adventure seeker, then this is the right place for you. You can take part in activities like ice skating, paragliding, skiing, river rafting, camping, boating, and trekking.
About Chail

Chail is a popular hill station and tourist destination known for its virgin forests. Kali Devi Temple, Chail Palace, and Chail Sanctuary are some attractions that are a must-visit. It is approximately 40 kilometres from Shimla. Kandaghat is a small town in Solan. To reach Chail, the route taken passes by Kandaghat. And from here, Shimla is at a distance of 30 kilometres.
How & Where The Escape Began
Gulab Bisht and 4 of his work colleagues sat in their office training room and decided to take a trip to the mountains for the upcoming long weekend (Reason: Independence Day and Janmashtami). Planned as an escape from their chaotic Delhi routine, every small detail of the trip to the itinerary was carefully thought out. But in all their excitement they forgot that the long weekend would be a busy time and to find local buses for their selected route would be difficult.
Selected Route: Interstate Bus Terminal - Kashmiri Gate, Delhi to Shimla. And from Shimla to Banjar.
Change of Plans
Delhi to Shimla –
Because the boys forgot to book seats for the buses in advance, they could not find any bus going towards the original destination Shimla. To them, it seemed like everyone was going towards the mountains during that long weekend.
Delhi to Chandigarh –
Gulab and his friends reached the Kashmiri Gate bus terminal by 5 pm. As they were unable to get a bus, they booked seats on a private deluxe bus. But, due to the condition of the deluxe bus, they cancelled their booking and got their money refunded. Late into the night, they took a private cab to the Chandigarh Interstate Bus Terminal.
Chandigarh to Kandaghat –
Finding a bus proved to be a difficult task for the boys who arrived in Chandigarh early morning around 4 or 5 AM. Once the day began, they were able to find a half-empty bus going towards Kandaghat. Their only priority was to know whether the bus was going towards the mountains. As the bus conductor confirmed that, they grabbed their backpacks and hopped on the bus. The bus ride to Kandaghat took about 3 hours.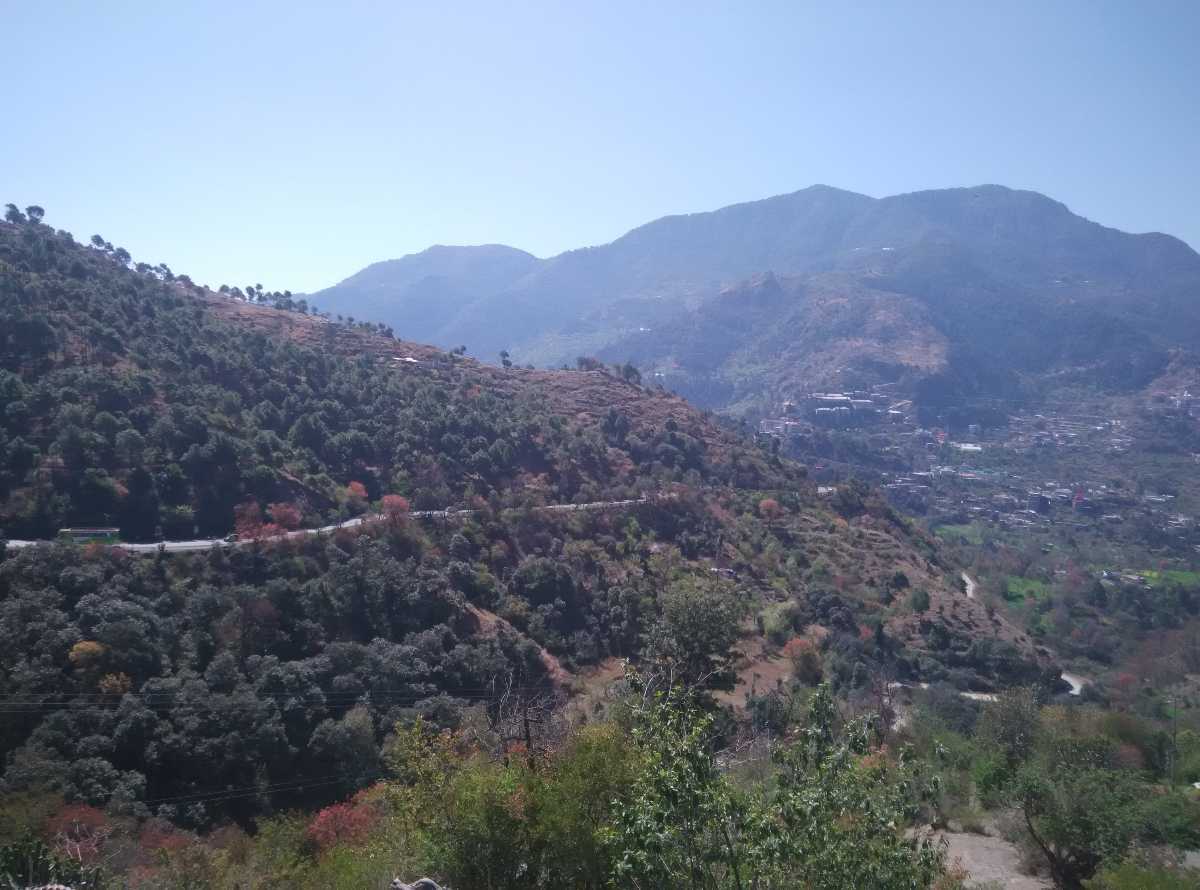 Kandaghat to Chail -
On reaching Kandaghat, the group decided to go to Chail instead of Shimla. They stayed for an hour during which they took a walk to the Kandaghat Railway Station. There they got to see the flag hoisting ceremony and also took part in singing the national anthem. After, which they took a taxi ride to Chail's main bazaar, which took a little over an hour. "The atmosphere around was different. Everyone was celebrating Independence Day, and we also saw a Himachali kid performing at a school function". Afterwards, the guys looked for a breakfast spot and chose to eat at a Dhaba. They further moved on to looking for a hotel to stay the night and settled on staying in a cheap hotel. Five boys rammed into a small room with a single bed turned out to be a mistake. "Chail is a good holiday option if you want to avoid the crowd visiting Shimla on a long weekend," said Gulab.
Chail to Banjar –
On the final leg of their trip, the boys took a bus from Chail to Kufri and another bus from Kufri to Rampur. They got off at a point where they could take another bus to Banjar. But unfortunately could not catch a bus going that way. As it started getting dark, they asked the locals for information and took a coach in the morning from Rampur to Banjar. Unfortunately, they couldn't reach Banjar and had to skip out on visiting the town.
Famous Attractions
1. Chail Cricket Ground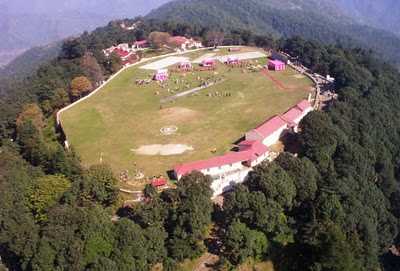 The cricket ground is located more than 2,400 meters above the sea level, making it the highest cricket ground to exist in the world. The land comes under Army jurisdiction, and Chail Military School uses the ground as a playground. You can also find a basketball court and goalposts for football as well. Unfortunately, for Gulab and his friends, the gates of the cricket ground were locked. But that didn't stop them from sneaking on to the grounds.
The boys were able to make friends with local kids who study there at the school. These children came from different parts of India as their parents served in the Indian Army. They also got to play a few matches of basketball and cricket with the kids. Located at such a height, the ground provides a view guaranteed to take your breath away. As evening approaches, the fog starts setting and reduces visibility. So, it's always better to visit the ground during the day time.
To reach here, Gulab and his gang preferred to take a 30-minute walk up to enjoy the weather and surroundings.
2. Sidh Baba ka Mandir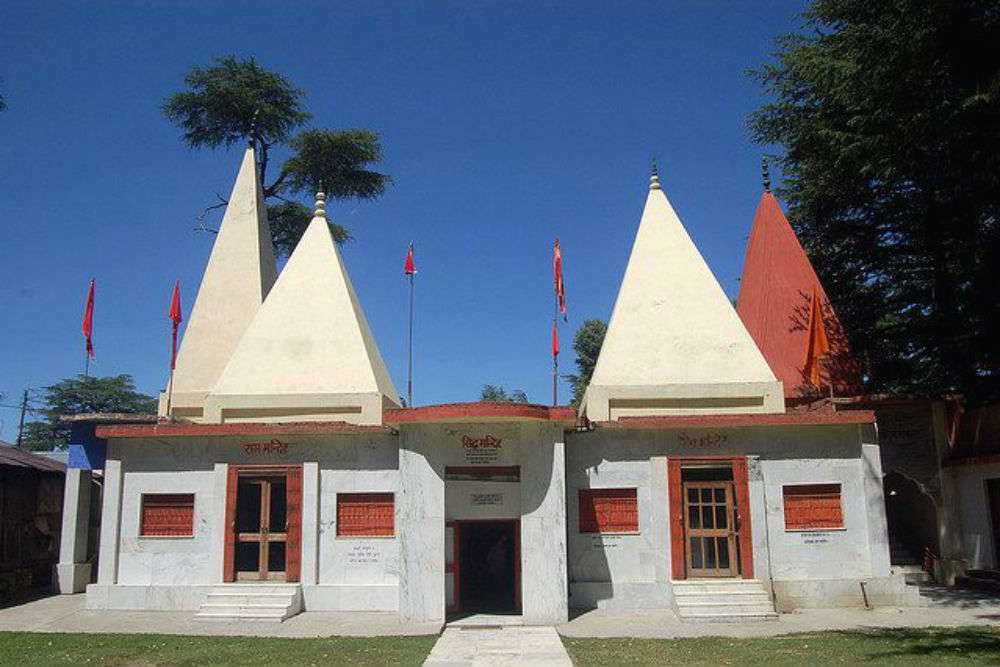 Sidh Baba ka Mandir is a temple built by Maharaja Bhupender Singh in 1891. The reason behind making the temple was that the Maharaja had a dream in which a saint appeared and told him about his place of meditation. Construction of the temple holds a lot of meaning to the locals. They believe that the temple is the protector of the hill station. "The temple was isolated and surrounded by the forest. When we went, the fog came down, and it made the experience much more beautiful" said Gulab.
3. Chail Gurudwara Sahib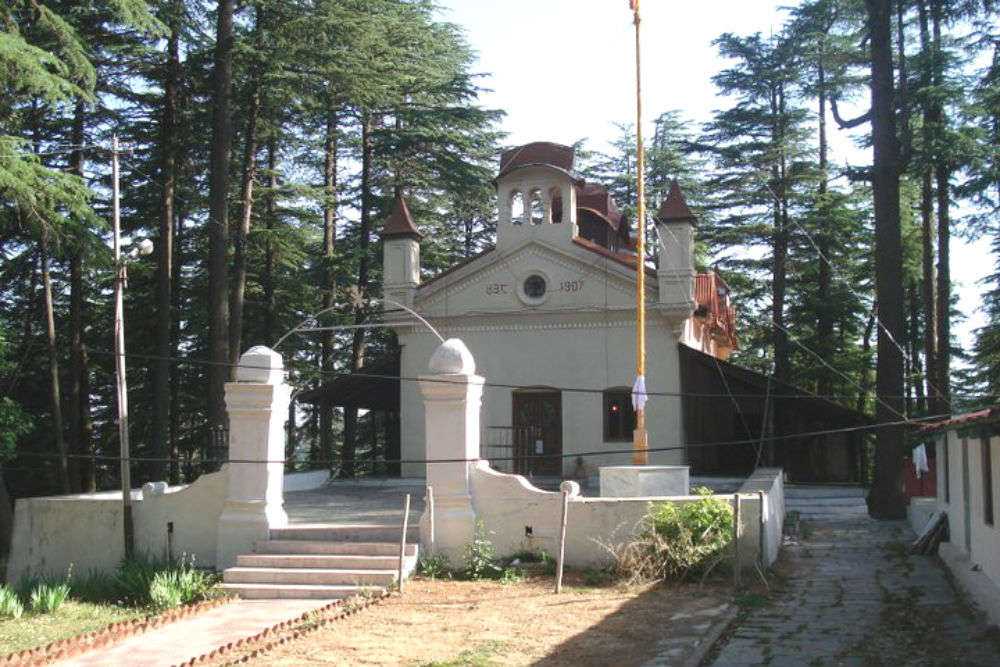 Sacred to the Sikhs, the temple was built in 1907 by Maharaja Bhupinder Singh. Due to the partition of Punjab, the temple was taken over by the Himachal Pradesh Government. Located at a distance of roughly 200 meters from the central Chail bus station, the Gurudwara ensures accessibility and convenience for everyone.

How To Prepare For The Journey
Always book in advance for your trips.
Be mindful of public holidays.
Advice: Book seats from the official website of Himachal Pradesh Road Transport Corporation.
Gulab says,
"It's better not to plan for your trip but to let your trip unfold on its own. That's what makes it more adventurous and fun. There is so much to explore in Himachal Pradesh".


Find the original story here.